Bez přírody čisté nuly nedosáhneme
LONDÝN – Firmy, investoři a vlády, kteří to se splněním závazků nulových čistých emisí před rokem 2050 myslí vážně, by se měli překotně snažit o ochranu, zachování a obnovu přírodních zdrojů a ekosystémů, jež podporují náš hospodářský růst, potravinovou bezpečnost, zdraví a klima. Zdá se však, že průkopníků v této oblasti je znepokojivě málo.
Ještě horší je, že nám rychle dochází čas. Věda nám jasně říká, že chceme-li se vyhnout nejkatastrofálnějším dopadům klimatických změn a vybudovat si odolnost proti těm dopadům, které už jsou nevyhnutelné, musíme do roku 2030 zastavit ztrátu biodiverzity. To znamená zavést trvalou ochranu nejméně 30% půdních a mořských oblastí během osmi let a vytyčit kurz vedoucí k životu v harmonii s přírodou do roku 2050.
Je to olbřímí úkol, avšak ignorovat ho nemá z ekonomického hlediska smysl. Zpráva Světového ekonomického fóra odhaduje, že přírodně pozitivní politika "by mohla do roku 2030 generovat odhadem 10 bilionů dolarů ročně v podobě nové ekonomické hodnoty a vytvořit 395 milionů pracovních míst". Taková politika by mimo jiné využívala technologií přesného zemědělství za účelem zlepšení výnosů – přičemž by zároveň diverzifikovala stravu větším množstvím ovoce a zeleniny –, podpory agrolesnictví a obnovy rašelinné půdy.
Přírodně pozitivní přístup může být zároveň nákladově efektivnější. Například Dasguptův posudek (závěrečná zpráva britského nezávislého hodnocení ekonomie biodiverzity) zjišťuje, že zelená infrastruktura, jako jsou slaniska a mangrovy, je 2-5krát levnější než šedá infrastruktura typu vlnolamů.
Kroky soukromého sektoru jsou nicméně vlažné, a to včetně ekonomických odvětví, kde zdraví hodnotových řetězců úzce souvisí se zdravím přírody. Takové je klíčové zjištění analýzy, kterou právě zveřejnili vysocí šampioni OSN pro klimatické změny spolu s iniciativami Global Canopy, Rainforest Alliance a dalšími.
Ze 148 hodnocených velkých společností jich pouze devět – tedy 6% – dělá výrazné kroky k ukončení odlesňování. Patří mezi ně brazilský výrobce papíru a buničiny Suzano a také pět velkých producentů spotřebního zboží: Nestlé, PepsiCo, Unilever, Mars a Colgate-Palmolive.
Introductory Offer: Save 30% on PS Digital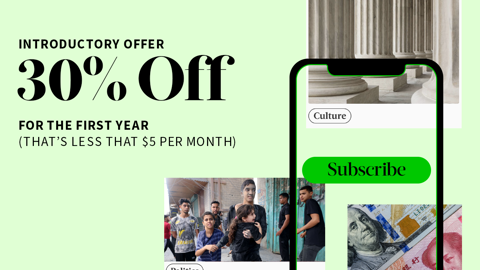 Introductory Offer: Save 30% on PS Digital
Subscribe now to gain greater access to Project Syndicate – including every commentary and our entire On Point suite of subscriber-exclusive content – starting at less than $5 per month.
Například firma Unilever si předsevzala vytvoření dodavatelského řetězce bez prvku odlesňování do roku 2023, a proto se zaměřuje na palmový olej, papír a překližku, čaj, sóju a kakao, neboť tyto komodity přispívají z více než 65% k dopadům odlesňování na půdu. Firma Nestlé zajistila u více než 97% svých primárních dodavatelských řetězců masa, palmového oleje, buničiny a papíru, sóji a cukru nulové odlesňování. A společnost PepsiCo si klade za cíl zavést do roku 2030 regenerativní zemědělství v celém ekvivalentu své zemědělské stopy a ukončit odlesňování a výstavbu na rašelině.
To vše jsou pozitivní kroky, ale představují spíš výjimku než novou normu. Rovněž finanční sektor navíc přechází na přírodní pozitivitu jen pomalu. Od loňské klimatické konference COP26 v Glasgowě se pouhých 35 finančních firem zavázalo, že do roku 2025 zastaví odlesňování tažené zemědělskými komoditami. Nyní nezbývá než doufat, že do konference COP27 plánované na letošní listopad se k závazku zastavení odlesňování připojí více firem. Pět set finančních firem (představujících aktiva v hodnotě 135 bilionů dolarů) se již pod záštitou Glasgowské finanční aliance za čistou nulu zavázalo snížit emise ve svých portfoliích do roku 2030 na polovinu a do roku 2050 dosáhnout čisté nuly. A aliance nyní vydala nové směrnice čisté nuly, které zahrnují i doporučenou politiku k řešení otázky odlesňování.
Příroda funguje jako určitý druh globálního kapitálu a její ochraně by se firmy, investoři a vlády měli věnovat bez přemýšlení. Světové ekonomické fórum zjišťuje, že "na přírodě a jejích službách je mírně nebo vysoce závislá tvorba ekonomické hodnoty v objemu 44 bilionů dolarů – to je více než polovina celkového světového HDP". Tento obrovský zdroj hodnoty se stále více ocitá v ohrožení, jak ukazuje současná potravinová krize, kterou nezpůsobuje jen válka na Ukrajině, ale i klimatické katastrofy, jako jsou sucha, vlna extrémních veder v Indii, roje kobylek ve východní Africe nebo záplavy v Číně.
Firmy ve stále větší míře disponují nástroji potřebnými k tomu, aby začaly tento typ problémů řešit. Iniciativa Science Based Targets nedávno zveřejnila metodologii přístupu k emisím souvisejícím s potravinami, půdou a zemědělstvím. Platforma Investice do řešení založených na přírodě iniciativy Capital for Climate pomáhá finančníkům identifikovat příležitosti, jak investovat do přírody s konkurenceschopnými výsledky. A koalice Business for Nature zkoumá další kroky, které může soukromý sektor učinit.
Rovněž vlády podnikají kroky správným směrem. Na konferenci COP26 schválily země zastupující více než 90% světových lesů deklaraci lídrů, že do roku 2030 zastaví úbytek lesů a degradaci půdy. A dvanáct zemí se zavázalo, že do roku 2025 vyčlení na lesy veřejné finance v objemu 12 miliard dolarů a budou činit více pro to, aby pro stejný účel získávaly finance soukromé. Tyto cíle mohou začít plnit už před konferencí COP27 v Šarm aš-Šajchu, když uzákoní správnou politiku, zavedou správné pobídky a naplní své finanční sliby.
Kampaně Race to Zero a Race to Resilience podporované OSN zatím poběží paralelně a pomohou firmám, investorům, městům i regionům dostat ochranu přírody do srdce jejich úsilí o dekarbonizaci a zlepšení odolnosti. Pětice firem s dobrou bilancí v otázce odlesňování figuruje v kampani Race to Zero, přičemž nedávno zesílená kritéria kampaně budou vyvíjet tlak na další členy, aby dělali více pro trvale udržitelné využívání biodiverzity a pro harmonizaci své činnosti a financí s klimaticky odolným rozvojem.
Svět sleduje, zda jsou nejnovější sliby klimatické akce robustní a důvěryhodné. Pokud vlády a firmy už dnes investují do přírody, mohou ukázat, že nabízejí víc než pouhá slova.
Z angličtiny přeložil Jiří Kobělka