Co Konferencja COP15 Musi Zrobić na Temat Różnorodności Biologicznej
MONTREAL - Ostatnia konferencja Narodów Zjednoczonych w sprawie zmian klimatu (COP27) w Sharm El-Sheikh przyniosła zachęcające, ale niewystarczające oznaki wyłaniającego się konsensusu politycznego w sprawie potrzeby globalnej solidarności w obliczu globalnego ocieplenia. Teraz światowi przywódcy muszą zająć się innym egzystencjalnym zagrożeniem dla ludzi i planety: alarmującą i rosnącą utratą różnorodności biologicznej.
W tym miesiącu w Montrealu rządy spotkają się na szczycie COP15 Konwencji o Różnorodności Biologicznej, aby uzgodnić globalne porozumienie mające na celu skierowanie światowej różnorodności biologicznej na ścieżkę odnowy do 2030 roku. Nie możemy sobie pozwolić na to, aby ta konferencja była traktowana jako widowisko poboczne lub dodatek do COP27. Kryzys różnorodności biologicznej jest równie ważny jak kryzys klimatyczny i szybko się nasila. Musi on stanowić główny priorytet polityczny dla wszystkich krajów.
Biorąc pod uwagę obecne tempo utraty różnorodności biologicznej, niektórzy naukowcy szacują, że jesteśmy na dobrej drodze do utraty trzech czwartych gatunków na świecie w ciągu zaledwie kilku stuleci. To masowe wymieranie i ciągłe zagrożenie dla ekosystemów i siedlisk jest nierozerwalnie związane ze zmianą klimatu. Dlatego też światowi przywódcy muszą przybyć na COP15 z dużymi ambicjami i ustanowić mandat dla udanych negocjacji.
Aby odnieść sukces, COP15 musi nie tylko doprowadzić do porozumienia w sprawie ogólnej misji. Musi również określić jasno zdefiniowane cele i ustanowić konkretne plany ochrony 30% wszystkich obszarów lądowych i oceanicznych do 2030 roku. Przywódcy muszą przybyć do Montrealu zarówno z planami krajowymi, jak i z finansami potrzebnymi do realizacji tych celów.
Kiedy w 2010 roku zostałem wybrany na prezydenta Kolumbii, przyszło mi kierować krajem, który przez 18 miesięcy był niemal całkowicie zalany powodziami. Wzorzec klimatyczny znany jako La Niña - spotęgowany przez globalne ocieplenie - oznaczał niemal biblijne opady. Nie mając narzędzi ani wiedzy, by poradzić sobie z sytuacją, stwierdziliśmy, że musimy zawrzeć pokój z naturą. Eksperci zalecali skupienie się na ochronie bioróżnorodności, więc tak właśnie zrobiliśmy. Kolumbia - jeden z najbardziej zróżnicowanych biologicznie krajów świata - ma obecnie łączny obszar chroniony większy niż Japonia czy Wielka Brytania.
Rozumiemy zarówno wartość przyrody, jak i to, co możemy stracić, gdy ulegnie ona erozji. Doceniamy również to, czego możemy się nauczyć od tych, którzy mają najbliższy związek z ziemią. Wiele rdzennych społeczności od dziesięcioleci ostrzegało przed kryzysem ekologicznym, ale ich głosy oraz prawa były odrzucane.
PS Events: What Economics is Missing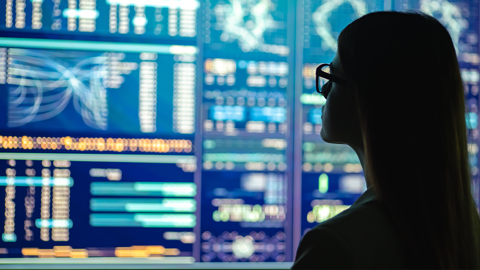 PS Events: What Economics is Missing
Our latest event, What Economics is Missing, is now live.
Click the link below for opening remarks from Dani Rodrik, followed by a discussion among Ashwini Deshpande, Raquel Fernández, Minouche Shafik, and Vera Songwe on how to achieve inclusivity in economics.

Utrata przyrody szkodzi ludziom na całym świecie. Już teraz szkodzi ludzkiemu zdrowiu, obniża jakość powietrza, podważa naszą zdolność do uprawy żywności lub pozyskiwania wody, nasila ekstremalne zjawiska pogodowe i osłabia naszą zdolność do łagodzenia zmian klimatu lub przystosowania się do nich. Problemy te sprawiają, że utrata różnorodności biologicznej staje się kwestią bezpieczeństwa. Ciągłe niszczenie naszych ekosystemów jest jednym z największych długoterminowych zagrożeń dla naszych społeczeństw.
Z ekonomicznego punktu widzenia wystarczy załamanie się niektórych podstawowych ekosystemów, aby kraje takie jak mój zbankrutowały. Weźmy na przykład pod uwagę, że około 75% upraw żywności zależy od zapylaczy zwierzęcych, takich jak pszczoły, ptaki i motyle. Utrata wszystkich zwierzęcych zapylaczy wydaje się nie do pomyślenia, a jednak jest to realne zagrożenie. A jeśli żywności będzie coraz mniej, w pierwszej kolejności ucierpią najbiedniejsi.
​​Ponadto niszczenie siedlisk stanowi poważne zagrożenie dla zdrowia publicznego, między innymi dlatego, że powoduje bliższy i częstszy kontakt ludzi i zwierząt. Światowa Organizacja Zdrowia ostrzega, że powoduje to zarówno szybsze rozprzestrzenianie się istniejących chorób zakaźnych, jak i przyspiesza pojawianie się nowych patogenów odzwierzęcych.
Wreszcie, nie tylko zmiana klimatu jest jednym z głównych czynników powodujących utratę różnorodności biologicznej; niszczenie ekosystemów podważa zdolność planety do neutralizowania skutków emisji gazów cieplarnianych. Na przykład lasy andyjskie w Ameryce Południowej działają jako krytyczne pochłaniacze dwutlenku węgla, który w przeciwnym razie przyspieszyłby tempo globalnego ocieplenia.
Lasy, tereny podmokłe, podwodne lasy kelpowe, lasy namorzynowe i inne systemy naturalne zapewniają również ochronę przed ekstremalnymi zjawiskami pogodowymi, takimi jak powodzie, susze, fale upałów i burze, działając jako naturalne bufory lub zbiorniki. Utrata różnorodności biologicznej nie tylko pogarsza zmiany klimatyczne, ale także eliminuje naszą najlepszą linię obrony przed nimi.
COP15 daje rządom ogromną szansę na osiągnięcie przełomu - równoważnego z porozumieniem klimatycznym z Paryża z 2015 roku - który zjednoczy świat wokół jednej misji: powstrzymania - a najlepiej odwrócenia - utraty różnorodności biologicznej do końca tej dekady.
Z pewnością obecny wysiłek cierpi na brak zaangażowania politycznego na wysokim szczeblu, co prowadzi wielu do pytania, dlaczego mamy dwa oddzielne procesy konwencjonalne dla spraw, które są ze sobą powiązane. Mają oni prawo się zastanawiać. Patrząc w przyszłość, chciałabym, abyśmy połączyli obie konwencje, uznając fakt, że zmianą klimatu i utratą różnorodności biologicznej należy zająć się jednocześnie.
W międzyczasie nie możemy sobie jednak pozwolić na dalsze opóźnienia w ustalaniu ambitnych celów w zakresie ochrony i przywrócenia różnorodności biologicznej w tej dekadzie. Niedawne porozumienie w sprawie "strat i szkód" podczas COP27 pokazało, że przy wystarczającej determinacji kraje mogą współpracować nad pozornie trudnymi kwestiami. Ponieważ czas ucieka, światowi przywódcy muszą pielęgnować tego ducha współpracy w Montrealu.
Z angielskiego przetłumaczyła Marz McNamer