Co musí učinit konference COP15 o biodiverzitě
MONTREAL – Konference Organizace spojených národů o změně klimatu (COP27), která se nedávno konala v Šarm aš-Šajchu, nabídla povzbudivé, leč nedostatečné známky rýsující se politické shody na potřebě globální solidarity tváří v tvář globálnímu oteplování. Dnes je zapotřebí, aby se světoví lídři věnovali dalšímu existenčnímu ohrožení pro lidi a pro planetu: alarmující a prohlubující se ztrátě biodiverzity.
Zástupci vlád se tento měsíc sejdou v Montrealu na summitu COP15 Úmluvy o biologické rozmanitosti, aby se dohodli na globálním paktu, který vyšle světovou biodiverzitu na dráhu zotavení do roku 2030. Nemůžeme si dovolit pokládat tuto konferenci za doplněk či přílepek k COP27. Krize biodiverzity není o nic méně důležitá než krize klimatická, a navíc rychle eskaluje. Pro všechny země musí být hlavní politickou prioritou.
Vzhledem k současné rychlosti úbytku biodiverzity někteří vědci odhadují, že máme nakročeno k tomu, abychom během pouhých pár století přišli o tři čtvrtiny světových druhů. Toto masové vymírání a pokračující hrozba pro ekosystémy a biotopy jsou neoddělitelně spjaté s klimatickými změnami. Proto musí světoví lídři přijet na COP15 s velkými ambicemi a vymezit mandát pro úspěšná jednání.
Aby konference COP15 uspěla, nesmí přinést jen dohodu o obecné misi. Musí také stanovit jasně definované cíle a zavést konkrétní plány na ochranu 30% všech pevninských a oceánských oblastí do roku 2030. Vedoucí představitelé musí do Montrealu přijet jak s národními plány, tak s financemi potřebnými k naplnění těchto cílů.
Když jsem byl v roce 2010 poprvé zvolen prezidentem Kolumbie, zjistil jsem, že stojím v čele země, která je už 18 měsíců téměř kompletně zaplavená. Klimatický jev známý jako La Niña se kvůli globálnímu oteplování ještě zvýraznil a přinesl déšť téměř biblických rozměrů. Neměli jsme nástroje ani know-how, abychom se s touto situací vyrovnali, a tak jsme pochopili, že se musíme usmířit s přírodou. Experti radili, abychom se zaměřili na ochranu biologické rozmanitosti, a my jsme to učinili. Kolumbie coby jedna z biologicky nejrozmanitějších zemí světa dnes má území s kombinovanou ochranou o větší rozloze než Japonsko či Velká Británie.
Chápeme hodnotu přírody a je nám jasné, co ztratíme, pokud bude narušena. Zároveň jsme si začali uvědomovat, co vše se můžeme naučit od těch, kdo mají ke krajině nejužší vztah. Řada domorodých komunit varovala před ekologickou krizí desítky let, avšak jejich hlasy a práva byly přehlíženy.
PS Events: What Economics is Missing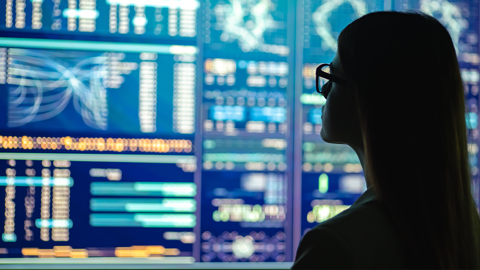 PS Events: What Economics is Missing
Our latest event, What Economics is Missing, is now live.
Click the link below for opening remarks from Dani Rodrik, followed by a discussion among Ashwini Deshpande, Raquel Fernández, Minouche Shafik, and Vera Songwe on how to achieve inclusivity in economics.

Ztráta přírodního prostředí škodí lidem všude na světě. Už dnes zhoršuje lidské zdraví, snižuje kvalitu ovzduší, podkopává naši schopnost pěstovat potraviny nebo zajišťovat si vodu, zhoršuje extrémní meteorologické jevy a oslabuje naši schopnost zmírňovat klimatické změny nebo se na ně adaptovat. Vzhledem k těmto problémům se ze ztráty biodiverzity stává bezpečnostní otázka. Pokračující poškozování našich ekosystémů představuje jedno z největších dlouhodobých ohrožení naší společnosti.
Z ekonomického hlediska by pak kolaps určitých stěžejních ekosystémů stačil k uvržení zemí, jako je ta moje, do bankrotu. Vezměme si například, že přibližně 75% potravinářských plodin je odkázaných na živočišné opylovače, jako jsou včely, ptáci a motýli. Ztráta živočišných opylovačů se zdá nemyslitelná, ale je skutečnou hrozbou. A pokud se sníží množství potravin, budou jako první trpět nejchudší lidé.
Ničení biotopů navíc představuje vážné ohrožení veřejného zdraví i proto, že přivádí lidi a zvířata do stále užšího a četnějšího kontaktu. Světová zdravotnická organizace varuje, že tento trend způsobuje jednak rychlejší šíření stávajících infekčních onemocnění, jednak urychluje vývoj nových zoonotických patogenů.
A konečně platí, že klimatické změny nejsou jen jedním z hlavních hnacích motorů ztráty biodiverzity; destrukce ekosystémů podkopává také schopnost planety neutralizovat dopady emisí skleníkových plynů. Například pralesy v jihoamerických Andách fungují jako klíčová úložiště uhlíku, neboť pohlcují atmosférický oxid uhličitý, který by jinak zvyšoval tempo globálního oteplování.
Pralesy, močály, podmořské chaluhové lesy, mangrovy a další přírodní systémy poskytují také ochranu před extrémními meteorologickými jevy, jako jsou záplavy, sucha, horka a bouře, neboť fungují jako přirozené nárazníkové zóny či rezervoáry. Ztráta biodiverzity tak nejen zhoršuje klimatické změny, ale ničí také naši nejspolehlivější obrannou linii vůči nim.
Konference COP15 nabízí vládám velkou příležitost dosáhnout průlomu – srovnatelného s pařížskou klimatickou dohodou z roku 2015 –, který sjednotí svět za jedním společným cílem: zastavit a ideálně i zvrátit úbytek biodiverzity do konce tohoto desetiletí.
Jistě, současné úsilí trpí nedostatkem politického angažmá na vysoké úrovni, což vede řadu lidí k otázce, proč máme dva různé smluvní procesy pro oblasti, které jdou ruku v ruce. Ptají se právem. Do budoucna bych se rád dočkal toho, aby se obě konference konaly společně jakožto uznání faktu, že klimatické změny a ztrátu diverzity je nutné řešit v tandemu.
Do té doby si však nemůžeme dovolit další odklady při vytyčování ambiciózních cílů, které ochrání a obnoví biodiverzitu už v tomto desetiletí. Nedávná dohoda o fondech "loss and damage" na konferenci COP27 ukázala, že při dostatečném odhodlání mohou země spolupracovat i na zdánlivě neřešitelných otázkách. Čas kvapí a světoví lídři musí v tomto duchu spolupráce pokračovat i v Montrealu.
Z angličtiny přeložil Jiří Kobělka