Rychlý růst elektromobility v Číně by měl ještě zrychlit
SAN FRANCISCO – Jako dozrávající, nákladově efektivní technologie jsou elektrická vozidla (EV) klíčovou součástí řešení emisí ohřívajících planetu. Když se spojí s čistou elektřinou, nabízejí cestu ke klimaticky neutrální pozemní dopravě. Elektřina je přitom naštěstí každým rokem čistější, díky rychle klesající nákladnosti sluneční a větrné energie.
Celosvětovému prodeji EV se loni dařilo a vystoupal na 13 % všech nových vozů, které se prodaly, z 8,6 % v roce 2021. Velká část tohoto růstu přišla z Číny, kde se prodej EV v roce 2022 zdvojnásobil, na 6,9 milionu kusů (26 % veškerého prodeje nových vozů), aniž vykazoval známky zpomalování. Čínská asociace výrobců automobilů odhaduje, že tamní odbyt EV vystoupá v roce 2023 o 35 % a dosáhne devíti milionů (33 % celkového prodeje nových vozidel).
Ani takové tempo růstu ale nebude stačit k dodržení čínských či světových klimatických závazků. Aby se emise z dopravy dostaly do souladu s vědeckými cíli pro bezpečné klima, čínští lídři budou muset tempo ještě zrychlit.
Podle Mezinárodní rady pro čistou dopravu je klíčovým prvkem dosavadního čínského úspěchu tamní norma prodeje vozidel na novou energii (NEV), málo známá politika, která domácím automobilkám předepisuje odbytové cíle. Tyto cíle se budou časem zvyšovat a umožňují pružné plnění obchodováním s uhlíkovými kredity. Jestliže automobilka prodá víc, než stanoví průměrný cíl branže, získá kredity NEV, které může prodat jiné automobilce, která prodá méně. Od roku 2019, kdy tato politika vešla v účinnost, se rozhodné kritérium zvýšilo z 10 % ročního úhrnu prodeje na 18 % v roce 2023. Vzhledem k tomu, že prodeje už loni tuto hranici výrazně překonaly, však čínské ministerstvo průmyslu a informačních technologií může – a musí – budoucí cíle nastavit výš.
Konkrétně by čínské dopravní orgány měly plány na novou normu NEV směřovat k dosažení 75 % veškerého prodeje do roku 2030. Při spojení s dalšími uskutečnitelnými ctižádostivými opatřeními u těžkých komerčních vozidel by do roku 2050 došlo k osekání automobilových emisí o 70 % pod úrovně roku 2020. Naproti tomu je predikováno, že bez dalších aktivit se emise z vozidel do poloviny století zvýší o 63 %.
Čínské úřad nemají žádný dobrý důvod držet se zpátky. Vždyť dostat víc čistých vozů na silnice by také znamenalo díky nižšímu znečištění vzduchu zachránit tisíce životů ročně. Ambiciózní normy NEV mají také zásadní význam pro soulad čínského sektoru dopravy s obecnějším závazkem země k nulovým čistým emisím.
Introductory Offer: Save 30% on PS Digital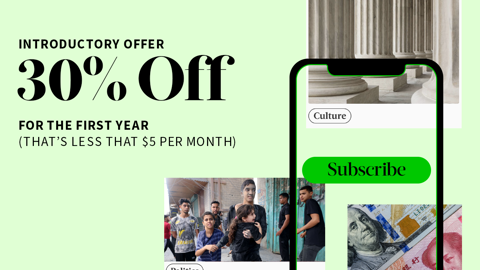 Introductory Offer: Save 30% on PS Digital
Subscribe now to gain greater access to Project Syndicate – including every commentary and our entire On Point suite of subscriber-exclusive content – starting at less than $5 per month.
Modely Mezinárodní energetické agentury ukazují, že celosvětové zavádění EV musí překonat 60 % všech aut do roku 2030, aby bylo dosaženo nulových čistých emisí globálně do roku 2050. V praxi to znamená, že největší a nejvyspělejší automobilové trhy musí tento celosvětový průměr překonat, protože mnohé jiné země nebudou mít prostředky k dosažení tak rychlé proměny. Rozhodnutí Číny zvýšit svou normu NEV na 75 % k roku 2030 by tudíž mohlo být velice významné.
Rychlejší transformace je jak uskutečnitelná, tak nákladově zvladatelná. Na velkých trzích se už nabízí řada možností EV a do produktových řad výrobců vytrvale přibývají další. Rostoucí investice ukazují, že automobilky myslí urychlení přechodu na EV vážně. Ceny budou dál klesat vlivem zdokonalování bateriových technologií a úspor z rozsahu. EV v Číně jsou už levnější než auta se spalovacími motory za celou životnost vozidla (při započtení úspor na palivu a údržbě, jež EV nabízejí). V Číně a dalších 18 zemích, včetně Spojených států, tento vývoj posunul prodej EV za bod zlomu. Velké trhy už vstoupily do fáze masového přechodu na EV, během níž se budou preference překvapivě rychle měnit.
Přesto by bylo chybou přenechat věc neviditelné ruce trhu. Beze změn v politikách bude transformace pomalejší, než potřebujeme, vzhledem k životnosti typického auta a desetiletím investic do infrastruktury pro fosilní paliva. V Číně se každoročně prodá kolem 25 milionů nových osobních aut, kdežto na silnicích už je 200 milionů vozů a většina z nich bude ještě roky jezdit.
K překonání této setrvačnosti je zapotřebí ukotvit ambiciózní normy prodeje NEV do širšího souboru strategických politik elektromobility. K rozšiřování škály masového přechodu na EV budou kupříkladu nezbytná opatření, která podnítí investice do nabíjecí infrastruktury a zajistí jejich koordinaci. A abychom se přínosů EV pro klima a veřejné zdraví chopili v úplnosti, je nezbytné, aby zavádění EV doprovázel urychlený přechod k čisté energetice.
Pozoruhodný růst prodeje EV během posledních let je pro globální boj proti změně klimatu slibný. Představitelé orgánů v oblasti dopravy ale musí nadále rychle jednat s cílem přizpůsobovat politiky celosvětovým potřebám. Zatímco při příliš nízkých ambicích hrozí neudržitelné poškození klimatu, rychlý přechod má zásadní význam pro dosažení bezpečného klimatu a čistšího vzduchu. Na odklady není čas. Čínští lídři musí sešlápnout plyn nadoraz.
Z angličtiny přeložil David Daduč