El rostro humano del cambio climático
Hace unas semanas en un periódico se describía un nuevo dispositivo inteligente. El aparato en cuestión extrae agua de la atmósfera y a cambio entrega un vaso de agua limpia y congelada. Es maravilloso lo que la tecnología puede ofrecerles a los ricos.
Sin embargo, no corren la misma suerte los millones de africanos que enfrentan la interrupción de las precipitaciones de las que dependen sus cultivos, su ganado y sus familias. En su caso, se puede esperar que el cambio climático traiga aparejadas tormentas más erráticas e inciertas, sin ninguna garantía de agua en el pozo, en el balde o en el campo.
El agua está en el corazón de la vida misma, ya sea para beber o lavar, para irrigar cultivos, para que abreve el ganado o para generar energía. Los que vivimos con un clima húmedo tendemos a maldecirlo, pero si enfrentáramos semana tras semana de sol ardiente sin ninguna perspectiva de nubes a la vista, estaríamos en serios problemas. Casi mil millones de personas en el planeta se las ingenian para vivir con una seria escasez de agua, y sus circunstancias muy probablemente empeoren con el cambio climático y la rápida urbanización.
Los gobiernos están actualmente reunidos en Poznan, Polonia, para llegar a un acuerdo sobre cómo encarar los principales desafíos que surgen del calentamiento global. Necesitamos un acuerdo para fines de 2009 de manera de implementar recortes más ambiciosos en las emisiones de gases de tipo invernadero. Pero los principales hacedores del acuerdo son aquellas naciones con las emisiones más altas, ya que son las que tienen algo que negociar. La mayoría de los países africanos no tienen ni voz ni poder de negociación en las conversaciones sobre cambio climático y deben aceptar cualquier acuerdo que se haga. Sin embargo, muchos de los costos más elevados de adaptarse a los patrones climáticos cambiantes recaerán sobre ellos.
¿Dónde está la justicia en todo esto? ¿Cómo puede estar bien que los menos responsables del calentamiento global sean los más afectados y los que tienen menos posibilidades de incidir en el acuerdo global que necesitamos?
Los últimos años han demostrado que todo está interconectado, no importa dónde estemos en este planeta. Los objetivos para biocombustibles fijados en la Unión Europea, Estados Unidos y China generan una usurpación de tierras en Mozambique, Colombia y Camboya. El dinero caliente se traslada del mercado de hipotecas de alto riesgo a los alimentos y otras materias primas, y de repente los habitantes de ciudades pobres de las Filipinas, Perú y Costa de Marfil se enfrentan a un hambre terrible.
Subscribe to PS Digital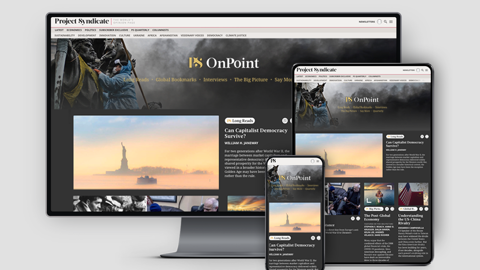 Subscribe to PS Digital
Access every new PS commentary, our entire On Point suite of subscriber-exclusive content – including Longer Reads, Insider Interviews, Big Picture/Big Question, and Say More – and the full PS archive.
Hoy, nadie es inmune al cambio climático. La expectativa de que la vida siga según las líneas familiares es superada por la ansiedad de que los cambios en curso impliquen grandes traumas y adaptaciones difíciles en muchas partes del mundo. Los expertos predicen que parte del sur de África sufrirán patrones climáticos más tórridos y más secos, de la misma manera que la región del norte del Magreb.
Las cosechas pueden reducirse a la mitad y los ríos de cuya irrigación y potencia hidroeléctrica dependen pueden convertirse en un simple chorrito de agua. Por otra parte, el exceso de precipitaciones puede ser tan perjudicial como la escasez de las mismas, especialmente cuando se producen fuera de temporada. Se espera que partes del este y oeste de África se vuelvan más húmedas, con tormentas intensas y masivas que no sólo traerán aparejados mayores riesgos de erosión, inundaciones y daño de los cultivos, sino que también dejarán a la gente más expuesta a la malaria, mientras que el ganado sufrirá grandes pérdidas por brotes de enfermedades como la fiebre del Valle del Rift.
A veces el debate sobre el cambio climático parece muy complicado -la gente corre el riesgo de ahogarse en una sopa de siglas, los apremios técnicos proliferan y los expertos discuten sobre el precio correcto del carbono  y las tasas de descuento apropiadas. Sin embargo, dentro de la complejidad, existe una verdad muy simple: durante una década o más, hemos sabido que era riesgoso seguir emitiendo gases de tipo invernadero, sin embargo fracasamos por completo a la hora de tomar medidas creíbles para frenar las emisiones.
Hemos soslayado nuestras obligaciones tanto con nuestros descendientes como con la gran cantidad de gente viva aquí y ahora en otras partes del mundo que sufren las consecuencias de nuestra miopía.
Los gobiernos occidentales están dispuestos a discutir con los chinos y los indios sobre si la carga de los costos se propagará a las economías emergentes o no y cuándo, pero son se callan cuando se trata de la injusticia mucho mayor que se le causa a la gente más pobre del mundo. El derecho humano al agua es sólo uno de los derechos en riesgo en un mundo afectado por el clima.
¿Estamos felices de vivir en un mundo donde los ricos pueden depender de artilugios técnicos cada vez más inteligentes, mientras que ignoramos el derecho de los países y las comunidades pobres a los requerimientos básicos de supervivencia?