A universidade da UE no exílio
BUDAPESTE/VIENA – A 15 de Novembro, a Universidade Centro-Europeia (UCE/CEU: Central European University) inaugurou oficialmente o seu novo campus em Viena, na Áustria, depois de ter sido expulsa da Hungria, de forma arbitrária. No mesmo dia, o governo do primeiro-ministro húngaro, Viktor Orbán, inaugurou mais um grande estádio desportivo em Budapeste.
Previsivelmente, a comunicação social húngara, controlada pelo governo, concentrou-se no último evento e ignorou a partida da UCE, a principal universidade do país segundo listas europeias e globais. Mas os líderes da União Europeia também permaneceram em grande medida silenciosos – de forma ensurdecedora e desanimadora – no dia em que a primeira "universidade no exílio" da UE abriu na capital de um estado-membro vizinho.
Em contrapartida, o presidente da câmara de Viena, Michael Ludwig, salientou a importância da ocasião. "Há dois anos, todos testemunhámos algo que eu acreditava ser impensável e que, de facto, não deveria existir numa Europa unida", referiu. "Foi dito a uma instituição académica que já não era bem-vinda numa capital nacional". Os sentimentos de Ludwig, porém, encontraram pouco eco no resto da UE.
Deve dizer-se que quase todos os principais intervenientes políticos da UE expressaram, num momento ou outro, a sua solidariedade para com a UCE. Ao intervir no Parlamento Europeu em Bruxelas, em Abril de 2017, o presidente e reitor da CEU, Michael Ignatieff, poderia ter dito, "Tenho apoios em Washington. Tenho apoios em Berlim, tenho apoios em Budapest, […] tenho apoios em Munique. Chegou o momento de ter alguns apoios em Bruxelas".
E Ignatieff recebeu alguns apoios, pelo menos no início. Em Dezembro de 2017, a Comissão Europeia apresentou queixa contra a Hungria no Tribunal de Justiça Europeu (TJE), pela denominada "lei UCE" do governo, que a universidade afirmou ser destinada a obrigá-la a sair do país. Como informouThe Guardian nessa altura, "Bruxelas intensifica o seu combate pela protecção dos valores democráticos na Europa central".
Depois, em Março de 2019, o Partido Popular Europeu (PPE), o maior grupo político no Parlamento Europeu, suspendeu o partido de Orbán, o Fidesz. É verdade que a decisão foi mais motivada pela campanha de notícias falsas promovida pelo Fidesz contra o presidente da Comissão, Jean-Claude Juncker, que pelos seus ataques à liberdade académica. Mas o PPE também exigiu que o governo de Orbán esclarecesse "as questões legais pendentes relativas à Universidade Centro-Europeia".
Subscribe now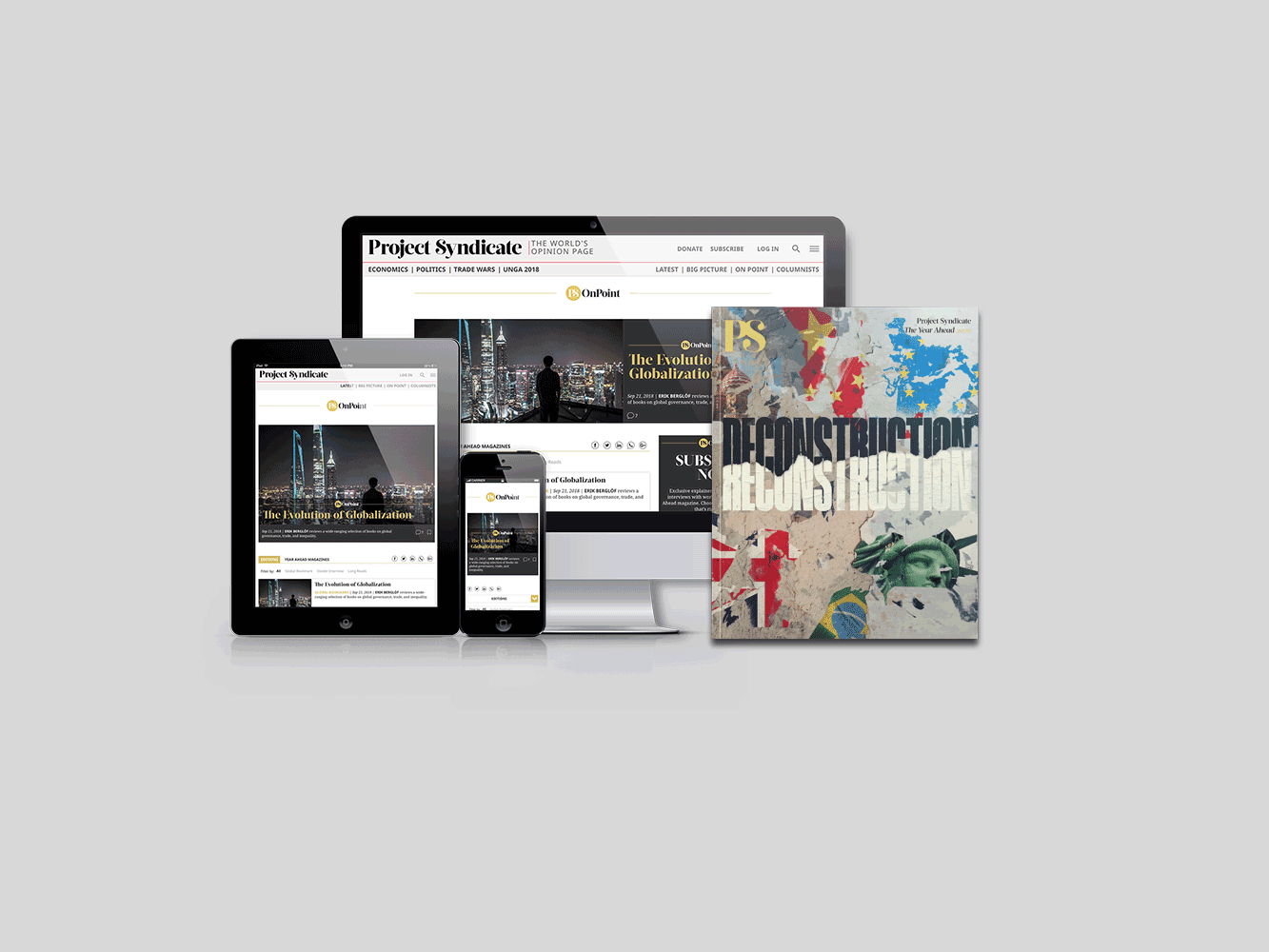 Subscribe now
Subscribe today and get unlimited access to OnPoint, the Big Picture, the PS archive of more than 14,000 commentaries, and our annual magazine, for less than $2 a week.
No fim de contas, porém, o governo húngaro não "esclareceu" o posicionamento da UCE no sistema legal do país. Pior, ao expulsar a universidade, Orbán criou um precedente que pode ser seguido por outros líderes da UE com ideias semelhantes. É revelador que, cinco dias depois da UCE ter inaugurado o seu novo campus em Viena, a Hungria e a Polónia tenham vetado uma resolução da UE que propunha a realização, pela Comissão, de um relatório anual sobre o estado do primado do direito em cada país da UE.
A expulsão da UCE da Hungria sublinha duas realidades sobre a UE. Primeiro, apesar da catastrófica tentativa do Partido Conservador Britânico de recuperar "soberania" da UE através do Brexit, e da derrota de partidos "soberanistas" mais moderados nas eleições de Maio para o Parlamento Europeu, os governos da Polónia e da Hungria ainda arvoram a bandeira populista-soberanista. O que lhes importa não são as liberdades económicas ansiosamente defendidas pela Comissão e pelo TEJ, mas antes a liberdade dos governos dos estados-membros da UE para violarem à vontade as regras do bloco.
Com efeito, o assédio do governo de Orbán à UCE é apenas um dos seus muitos ataques aos direitos e liberdades políticas dos cidadãos húngaros. A impotência das instituições da UE para travar o assalto de Orbán à independência judicial e à liberdade académica e de imprensa evidencia, assim, um desequilíbrio institucional fundamental no bloco.
A UE pode sancionar os estados-membros por limitarem as liberdades económicas, e também dispõe de mais competência para impor políticas financeiras e económicas aos governos nacionais do que tem o governo federal dos Estados Unidos relativamente aos 50 estados. Por exemplo, a UE pode limitar a capacidade dos estados-membros de tomarem decisões democráticas em assuntos orçamentais nacionais, e pode restringir o direito à greve.
Mas a UE dispõe de muito menos poder para defender os direitos não-económicos dos cidadãos do bloco. O jurista académico Dimitry Kochenov defende que a "democracia" da UE, embora enaltecida nos textos jurídicos, "emerge como uma fachada bastante precária para algo diferente, ao proteger o mercado dos cidadãos, em vez de funcionar no sentido contrário".
Segundo, o destino da UCE, tal como de outras violações de direitos de cidadãos pelo governo húngaro, mostra a falta de vontade dos principais políticos europeus para deter os autocratas como Orbán. Os membros do PPE podem menosprezar Orbán e a sua revitalização do conceito de soberania da era soviética. Mas, como defendeuR. Daniel Kelemen da Rutgers, os ganhos que obtêm com os votos entregados por Orbán à sua coligação excedem em muito os custos reputacionais em que incorrem por apoiá-lo.
Além disso, sendo Orbán um defensor convicto das negociações nos bastidores entre governos nacionais como modo dominante para a tomada de decisões na UE, isso serve os interesses das forças mais conservadoras do bloco. Orbán teme que a evolução no sentido de um estado europeu federal, nomeadamente através do fortalecimento da legitimidade e dos poderes do Parlamento Europeu, possa motivar apelos para que o bloco proteja uma maior gama de direitos dos cidadãos da UE, privando desse modo o seu regime das suas defesas ao nível da UE.
Para os conservadores europeus, cuja maioria está agrupada no PPE, qualquer iniciativa no sentido do federalismo político significa um perigoso deslize no sentido de uma "união de transferências". Temem que os estados-membros da UE, que já partilham a soberania em assuntos económicos, sejam também instados a partilhar os riscos da manutenção de um mercado europeu de 500 milhões de pessoas. Os ataques de Orbán a "Bruxelas" podem ser incomodativos, mas a sua hostilidade a uns "Estados Unidos da Europa" ajuda a reforçar a causa soberanista e a fortalecer a posição dominante dos conservadores europeus.
A retirada forçada da UCE da Hungria é um episódio triste e perigoso. A menos que a UE comece a fazer frente a autocratas como Orbán e a proteger melhor os direitos dos cidadãos, não será o último.