Exilová univerzita v EU
BUDAPEŠŤ/VÍDEŇ – Patnáctého listopadu Středoevropská univerzita (CEU) oficiálně otevřela svůj nový kampus v rakouské Vídni, když ji předtím svévolně vystrnadili z Maďarska. Kabinet maďarského premiéra Viktora Orbána tentýž den otevřel v Budapešti další velký stadion.
Vládou kontrolovaná maďarská média se podle očekávání zaměřila na druhou událost a ignorovala odchod CEU, čelní univerzity v zemi, pokud jde o evropské i globální hodnocení. Také vedoucí představitelé Evropské unie však v den, kdy první "exilová univerzita" v EU začala působit v hlavním městě sousedního členského státu, převážně mlčeli – a bylo to ohlušující a skličující mlčení.
Naopak vídeňský starosta Michael Ludwig zdůraznil význam této události. "Předloni jsme byli všichni svědky něčeho, co jsem pokládal za nemyslitelné a co by ve sjednocené Evropě nemělo mít místo," prohlásil. "Akademické instituci bylo sděleno, že už není v hlavním městě země vítána." Ludwigovy pocity však našly jinde v EU jen pramalou odezvu.
Jistě, téměř všichni klíčoví političtí aktéři EU vyjádřili v té či oné fázi solidaritu s CEU. Prezident a rektor CEU Michael Ignatieff mohl v projevu v Evropském parlamentu v Bruselu v dubnu 2017 prohlásit: "Mám podporu ve Washingtonu. Mám podporu v Berlíně, mám podporu v Budapešti, […] mám podporu v Mnichově. Nyní je čas získat nějakou podporu v Bruselu."
A Ignatieff skutečně jistou podporu získal, alespoň na počátku. Evropská komise dala v prosinci 2017 Maďarsko k Evropskému soudnímu dvoru (ECJ) kvůli takzvanému "zákonu o CEU", jehož účelem bylo podle zástupců univerzity vystrnadit tuto vzdělávací instituci ze země. Jak v té době napsali v deníku Guardian: "Brusel stupňuje boj za ochranu demokratických hodnot ve střední Evropě."
Evropská lidová strana (EPP), což je největší politické uskupení v Evropském parlamentu, pak v březnu 2019 pozastavila členství Orbánově straně Fidesz. Je pravda, že příčinou tohoto rozhodnutí byla především dezinformační kampaň Fideszu vůči předsedovi komise Jean-Claudeu Junckerovi, spíše než útoky této strany na akademickou svobodu. EPP však zároveň požádala, aby Orbánova vláda vyjasnila "nedořešené právní záležitosti týkající se Středoevropské univerzity".
Subscribe now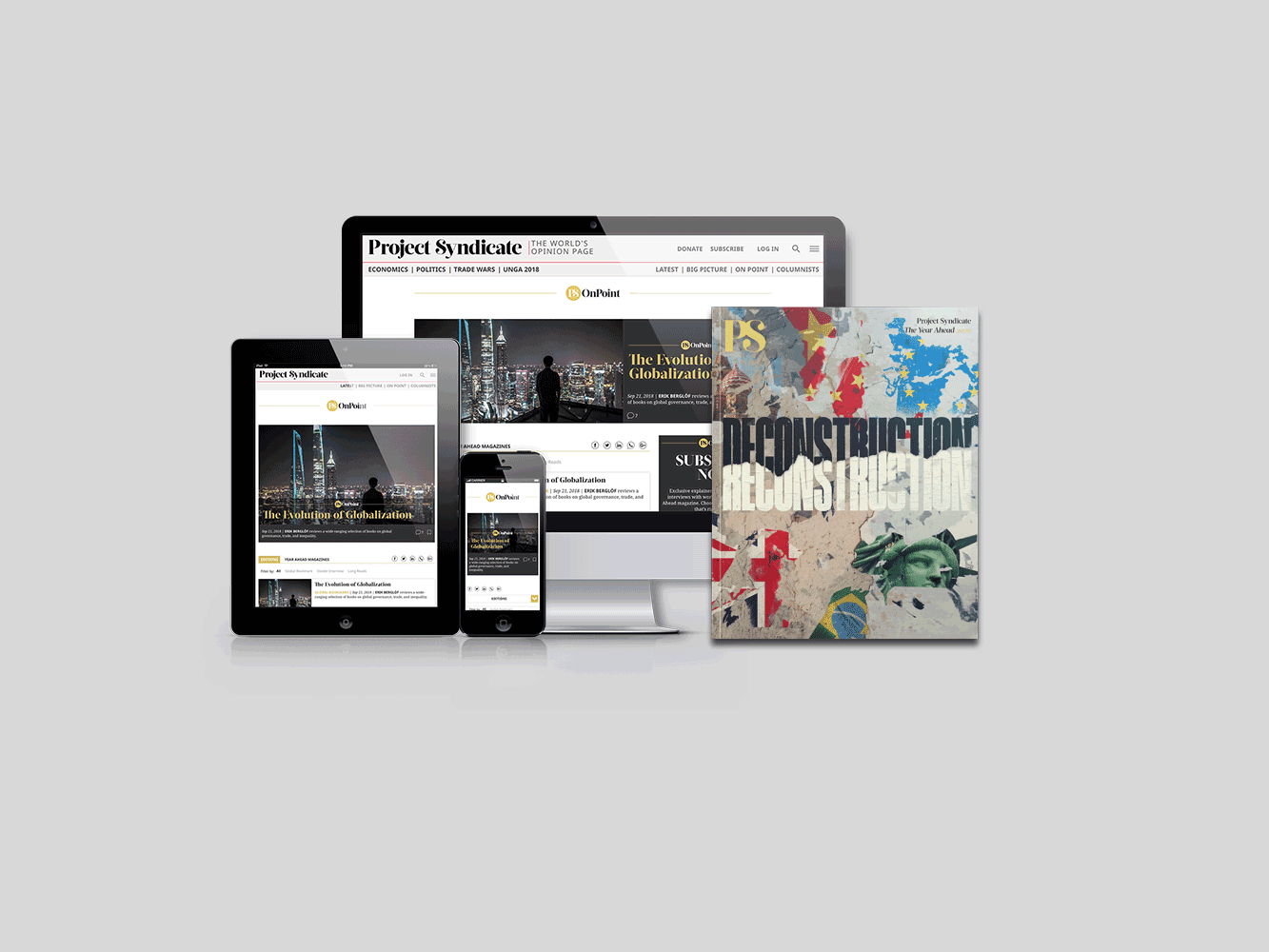 Subscribe now
Subscribe today and get unlimited access to OnPoint, the Big Picture, the PS archive of more than 14,000 commentaries, and our annual magazine, for less than $2 a week.
Nakonec ovšem maďarská vláda postavení CEU v právním systému země "nevyjasnila". Ještě horší je, že vypuzením univerzity vytvořil Orbán precedens pro obdobně smýšlející lídry EU. Je výmluvné, že pět dní po otevření nového vídeňského kampusu CEU Maďarsko a Polsko vetovaly rezoluci EU, která navrhovala, aby komise vypracovala výroční zprávu o stavu vlády zákona v jednotlivých zemích EU.
Vypuzení CEU z Maďarska je odrazem dvou skutečností souvisejících s EU. Za prvé platí, že navzdory katastrofálnímu pokusu britské Konzervativní strany získat zpět "suverenitu" vůči EU prostřednictvím brexitu a navzdory porážce měkčích "suverenistických" stran v květnových volbách do Evropského parlamentu vlády v Polsku a Maďarsku stále mávají populisticko-suverenistickou vlajkou. Význam pro ně nemají ekonomické svobody, které komise a ECJ úzkostlivě brání, ale spíše svoboda vlád členských zemí EU porušovat svévolně pravidla bloku.
Ústrky CEU ze strany Orbánovy vlády ve skutečnosti představují jen jeden z mnoha jejích útoků na politická práva a svobody maďarských občanů. Neschopnost unijních institucí zastavit Orbánův útok na nezávislost soudů, jakož i na akademickou svobodu a svobodu médií, tak odhaluje zásadní institucionální nevyváženost uvnitř bloku.
EU může členské státy postihovat za omezování ekonomických svobod a současně má větší pravomoc vymáhat finanční a hospodářskou politiku na národních vládách, než jakou vůči svým 50 státům disponuje federální vláda Spojených států amerických. EU například může omezit volnost členských států činit demokratická rozhodnutí v národních rozpočtových otázkách a také může omezit právo na stávku.
Zároveň však má EU mnohem menší schopnost hájit neekonomická práva občanů. Právní vědec Dimitry Kochenov tvrdí, že "demokracie" EU je sice v právních textech vychvalována, ale "fakticky představuje dosti chatrnou fasádu něčeho jiného, když chrání trh před občany, místo aby tomu bylo naopak".
Za druhé osud CEU spolu s dalším porušováním práv občanů maďarskou vládou ukazuje, že čelní evropští politici nemají dost vůle zastavit autokraty Orbánova typu. Členům EPP se možná Orbán a jeho revitalizace chápání suverenity jako za sovětské éry příčí. Jak ovšem uvedl R. Daniel Kelemen z Rutgersovy univerzity, zisky z hlasů, které Orbán jejich koalici přinese, vysoce přesahují úbytek reputace, jenž může být s jeho podporou spojený.
Orbánova sveřepá obhajoba zákulisního vyjednávání mezi národními vládami coby převládajícího módu rozhodovacího procesu EU navíc slouží zájmům konzervativněji laděných sil uvnitř bloku. Orbán se obává, že posun k federální Evropě včetně posílení legitimity a pravomocí Evropského parlamentu by mohl vést k výzvám, aby unie chránila širší paletu práv svých občanů, čímž by jeho režim přišel o možnost obrany na úrovni EU.
Pro evropské konzervativce, z nichž většina je sešikována v EPP, představuje jakýkoliv krok k politickému federalismu šikmou plochu vedoucí k "transferové unii". Obávají se, že členské státy EU, které už dnes sdílejí suverenitu v ekonomických otázkách, mohou být požádány, aby sdílely také rizika spojená s udržováním evropského trhu čítajícího 500 milionů lidí. Orbánovy útoky na "Brusel" jsou možná otravné, avšak jeho nevraživost vůči "Spojeným státům evropským" pomáhá oživovat suverenistické zájmy a upevňovat převládající postoj evropských konzervativců.
Vynucený odchod CEU z Maďarska je smutnou a nebezpečnou epizodou. Nezačne-li se EU stavět autokratům Orbánova typu a nezačne-li lépe chránit práva občanů, nebude to epizoda poslední.
Z angličtiny přeložil Jiří Kobělka