Die Exiluniversität der EU
BUDAPEST/WIEN – Am 15. November fand die offizielle Einweihung des neuen Campus der Central European University (CEU) in Wien statt, nachdem die Universität willkürlich aus Ungarn vertrieben worden war. Am selben Tag eröffnete die Regierung des ungarischen Ministerpräsidenten Viktor Orbán ein weiteres großes Sportstadion in Budapest.
Wir vorhersehbar konzentrierten sich die staatlich kontrollierten ungarischen Medien auf Letzteres und ignorierten des Abschied der CEU, der führenden Universität des Landes in den europäischen und globalen Ranglisten. Doch auch die Staats- und Regierungschefs der Europäischen Union reagierten an diesem Tag, an dem die erste "Universität im Exil" der EU in der Hauptstadt eines benachbarten Mitgliedstaates ihre Pforten öffnete, weitgehend mit ohrenbetäubendem, entmutigendem Schweigen.
Wiens Bürgermeister Michael Ludwig dagegen betonte die Bedeutung dieses Anlasses. "Vor zwei Jahren erlebten wir alle etwas, das ich für undenkbar hielt und das tatsächlich in einem geeinten Europa keinen Platz haben sollte", sagte er. "Einer wissenschaftlichen Einrichtung wurde beschieden, dass sie in der Hauptstadt einer Nation nicht mehr willkommen sei." Anderswo in der EU jedoch stießen Ludwigs Gedanken auf wenig Widerhall.
Natürlich haben fast alle wichtigen politischen Akteure der EU an diesem oder jenen Punkt ihre Solidarität mit der CEU bekundet. Bei seiner Rede vor dem Europäischen Parlament in Brüssel im April 2017 konnte der Präsident und Rektor der CEU, Michael Ignatieff, sagen: "Ich habe Unterstützung in Washington. Ich habe Unterstützung in Berlin, ich habe Unterstützung in Budapest, […] ich habe Unterstützung in München. Es ist jetzt Zeit, dass ich etwas Unterstützung in Brüssel erhalte."
Und die bekam Ignatieff, zumindest anfänglich. Im Dezember 2017 verklagte die Europäische Kommission Ungarn wegen des sogenannten "CEU-Gesetzes", von dem die Universität erklärt hatte, es solle sie aus Ungarn vertreiben, vor dem Europäischen Gerichtshof (EuGH). Die britische Zeitung The Guardianvermeldete damals: "Brüssel verstärkt den Kampf zum Schutz demokratischer Werte in Mitteleuropa."
Im März 2019 suspendierte die Europäische Volkspartei (EVP), die größte Fraktion im Europäischen Parlament, Orbán' Fidesz-Partei. Zwar wurde diese Entscheidung in erster Linie durch die Lügenkampagne der Fidesz gegen Kommissionspräsident Jean-Claude Juncker ausgelöst und nicht durch ihre Angriffe auf die Freiheit der Wissenschaft. Doch die EVP verlangte auch, dass Orbáns Regierung die "anhängigen Rechtsfragen bezüglich der Central European University klären" müsse.
Subscribe now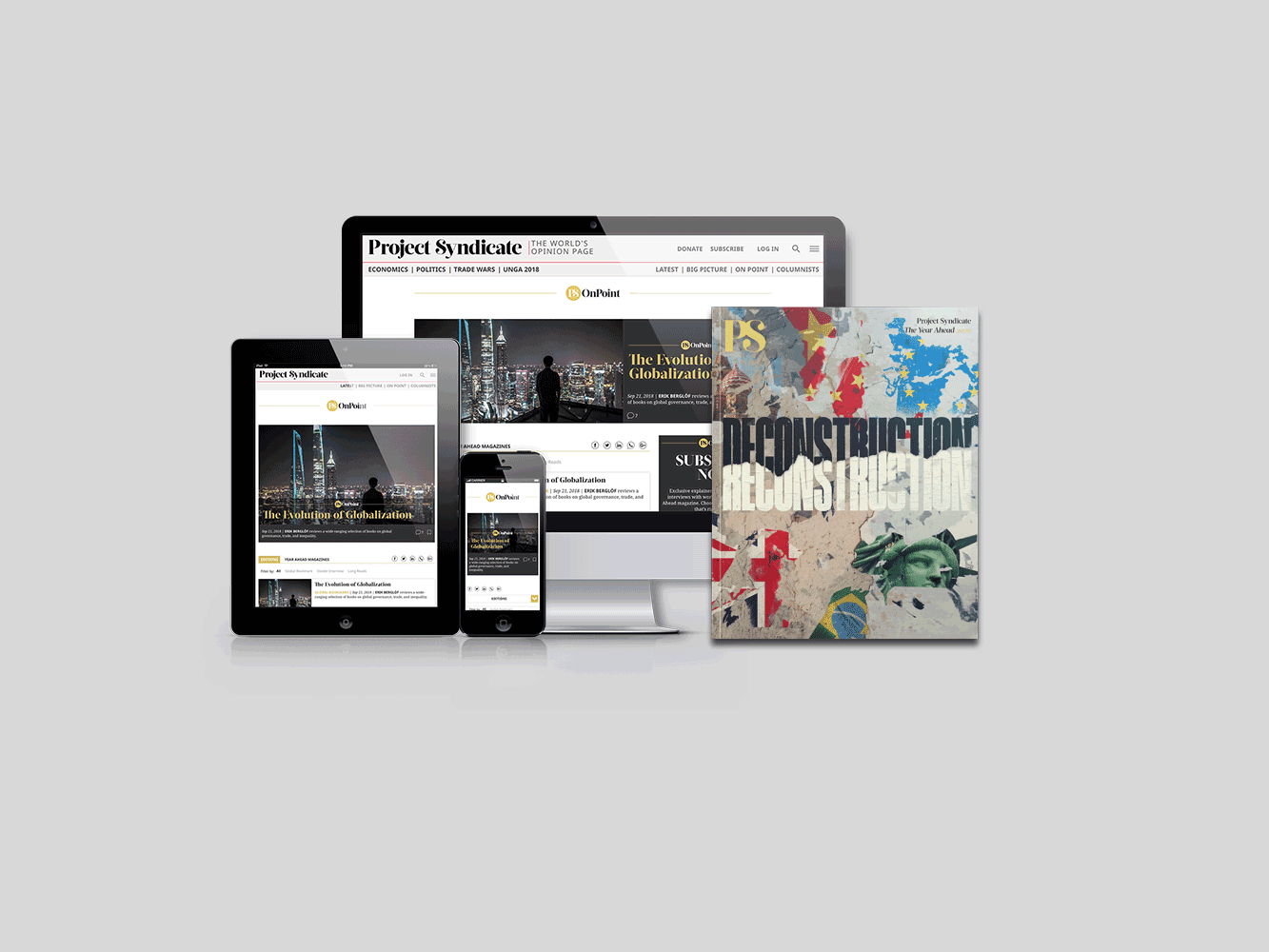 Subscribe now
Subscribe today and get unlimited access to OnPoint, the Big Picture, the PS archive of more than 14,000 commentaries, and our annual magazine, for less than $2 a week.
Letztendlich jedoch "klärte" die ungarische Regierung die Stellung der CEU im Rechtssystem des Landes nicht. Schlimmer noch: Indem er die Universität außer Landes gedrängt hat, hat Orbán einen Präzedenzfall geschaffen, an dem sich andere, gleichgesinnte EU-Regierungschefs orientieren werden. Es ist vielsagend, dass Ungarn und Polen fünf Tage nach Eröffnung des neuen CEU-Campus in Wien ein Veto gegen eine EU-Resolution einlegten, die vorschlug, dass die Kommission jährlich einen Bericht zum Zustand des Rechtsstaats in jedem EU-Land vorlegen solle.
Der Rauswurf der CEU aus Ungarn beleuchtet zwei Wahrheiten über die EU. Erstens halten die Regierungen in Polen und Ungarn trotz des katastrophalen Versuchs der britischen Konservativen, per Brexit wieder die "Souveränität" gegenüber der EU zurückzuerlangen, und trotz der Niederlage weniger-radikaler "souveränistischer" Parteien bei den Europawahlen im Mai noch immer die populistisch-souveränistische Flagge hoch. Was ihnen Wichtig sind ihnen nicht die von Kommission und EuGH ängstlich verteidigten wirtschaftlichen Freiheiten, sondern die Freiheit der EU-Mitgliedsregierungen, nach Belieben gegen die Regeln des Blocks zu verstoßen.
Tatsächlich stellen die Schikanen der Orbán-Regierung gegenüber der CEU nur einen ihrer vielen Angriffe auf die politischen Rechte und Freiheiten der ungarischen Bürger dar. Die Unfähigkeit der EU-Institutionen, Orbáns Anschlag auf die Unabhängigkeit der Justiz sowie auf die Freiheit der Wissenschaft und der Medien Einhalt zu gebieten zeigt daher ein grundlegendes institutionelles Ungleichgewicht innerhalb des Blocks auf.
Die EU kann Mitgliedstaaten mit Sanktionen belegen, weil sie die wirtschaftlichen Freiheiten beschränken, und sie hat zudem größere Befugnisse zur Durchsetzung ihrer Finanz- und Wirtschaftspolitik gegenüber den nationalen Regierungen, als die US-Bundesregierung sie gegenüber den 50 US-Einzelstaaten hat. So kann die EU den Rahmen beschneiden, in dem die Mitgliedsstaaten demokratische Entscheidungen in nationalen Haushaltsfragen treffen können, und sie kann das Streikrecht einschränken.
Doch hat die EU deutlich weniger Macht bei der Verteidigung der nicht wirtschaftlichen Rechte ihrer Bürger. Der Rechtswissenschaftler Dimitry Kochenov argumentiert, dass die "Demokratie" der EU, obwohl in Rechtstexten gelobt, "sich als ziemlich unsolide Fassade für etwas anderes herausstellt, das den Markt vor den Bürgern schützt statt umgekehrt".
Zweitens unterstreicht das Schicksal der CEU, zusammen mit den anderen Verstößen der ungarischen Regierung gegen die Bürgerrechte, den mangelnden Willen führender europäischer Politiker, Autokraten vom Typ Orbáns zu stoppen. Die EVP-Mitglieder mögen Orbán und seine Wiederbelebung des Souveränitätsverständnisses der Sowjetära verabscheuen. Doch wie R. Daniel Kelemen von der Rutgers University argumentiert hat, übersteigen die Vorteile, die sie aus den ihrer Koalition durch Orbán zugeführten Stimmen ziehen, die ihnen durch ihre Unterstützung Orbáns entstehenden Reputationsschäden deutlich.
Zudem dient Orbáns entschlossene Verteidigung der Hinterzimmer-Diplomatie zwischen nationalen Regierungen als vorherrschendem Modus der EU-Entscheidungsfindung den Interessen der konservativeren Kräfte des Blocks. Orbán fürchtet, dass eine Bewegung in Richtung eines föderalen europäischen Staatswesens u. a. durch Stärkung der Legitimität und Befugnisse des Europäischen Parlaments Forderungen zum Schutz eines breiteren Spektrums von Rechten der EU-Bürger durch den Block auslösen und seinem Regime daher seine Verteidigungsmechanismen auf EU-Ebene nehmen könnte.
Für die europäischen Konservativen, von denen sich die meisten in der EVP zusammenballen, stellt jeder Schritt hin zum politischen Föderalismus einen Schlitterpfad hin zu einer "Transferunion" dar. Sie fürchten, dass die EU-Mitgliedstaaten, die bereits Souveränität in Wirtschaftsfragen abgegeben haben, zusätzlich aufgefordert werden könnten, die Risiken zur Aufrechterhaltung eines europäischen Marktes von 500 Millionen Menschen zu teilen. Orbáns Angriffe auf "Brüssel" mögen ein Ärgernis sein, doch seine Feindseligkeit gegenüber den "Vereinigten Staaten von Europa" trägt dazu bei, die souveränistische Sache neu zu beleben und die dominante Stellung der europäischen Konservativen zu stärken.
Der erzwungene Weggang der CEU aus Ungarn ist eine traurige und gefährliche Episode. Sofern die EU nicht anfängt, Autokraten wie Orbán Widerstand zu leisten und die Rechte der Bürger besser zu beschützen, wird es nicht die letzte sein.
Aus dem Englischen von Jan Doolan