L'université de l'UE en exil
BUDAPEST/VIENNE – La Central European University (CEU) a officiellement inauguré le 15 novembre son nouveau campus à Vienne, en Autriche, après avoir été arbitrairement chassée de Hongrie. Le même jour, le gouvernement du Premier ministre hongrois Viktor Orbán ouvrait à Budapest un nouveau grand stade sportif.
Comme l'on pouvait s'y attendre, les médias hongrois sous contrôle du gouvernement se sont concentrés sur ce deuxième événement, passant à la trappe le départ de la CEU, meilleure université du pays dans les classements européens et mondiaux. Mais les dirigeants de l'Union européenne sont eux aussi pour la plupart restés silencieux – un silence aussi assourdissant que désolant – le jour où la première « université exilée » de l'UE a ouvert ses portes dans la capitale d'un État membre voisin.
Par opposition, le maire de Vienne, Michael Ludwig, a souligné l'importance de l'événement. « Il y a deux ans, nous assistions tous à quelque chose d'impensable, qui n'a pas sa place dans une Europe unie », a-t-il déclaré. « Une institution académique découvrait qu'elle n'était plus la bienvenue dans la capitale d'un État membre. » Le point de vue de Ludwig n'a toutefois suscité que de rares échos ailleurs dans l'UE.
Certes, presque tous les acteurs politiques clés de l'UE ont exprimé à un moment ou un autre leur solidarité à l'égard de la CEU. S'exprimant au Parlement européen de Bruxelles en avril 2017, le président et recteur de la CEU Michael Ignatieffdéclarait ainsi : « Je suis soutenu à Washington. Je suis soutenu à Berlin, à Budapest, […] à Munich. Il est désormais temps que je sois soutenu à Bruxelles ».
Et Ignatieff a effectivement obtenu du soutien, du moins dans un premier temps. En décembre 2017, la Commission européenne convoquait la Hongrie devant la Cour de justice de l'Union européenne (CJUE) au motif de la fameuse « loi CEU » du gouvernement, qui selon l'université était destinée à la chasser du pays. Comme le rapportaitThe Guardian à l'époque, « Bruxelles renforce la lutte pour la préservation des valeurs démocratiques en Europe centrale ».
Puis en mars 2019, le Parti populaire européen (PPE), plus important groupe politique au Parlement européen, suspendait le parti Fidesz d'Orbán. Cette décision a certes été principalement entraînée par la campagne de fake news du Fidesz contre la président de la Commission, Jean-Claude Juncker, plutôt que motivée par les attaques du parti contre la liberté universitaire. Le PPE a toutefois également demandé au gouvernement d'Orbán de clarifier « plusieurs interrogations juridiques non résolues concernant la Central European University ».
Subscribe now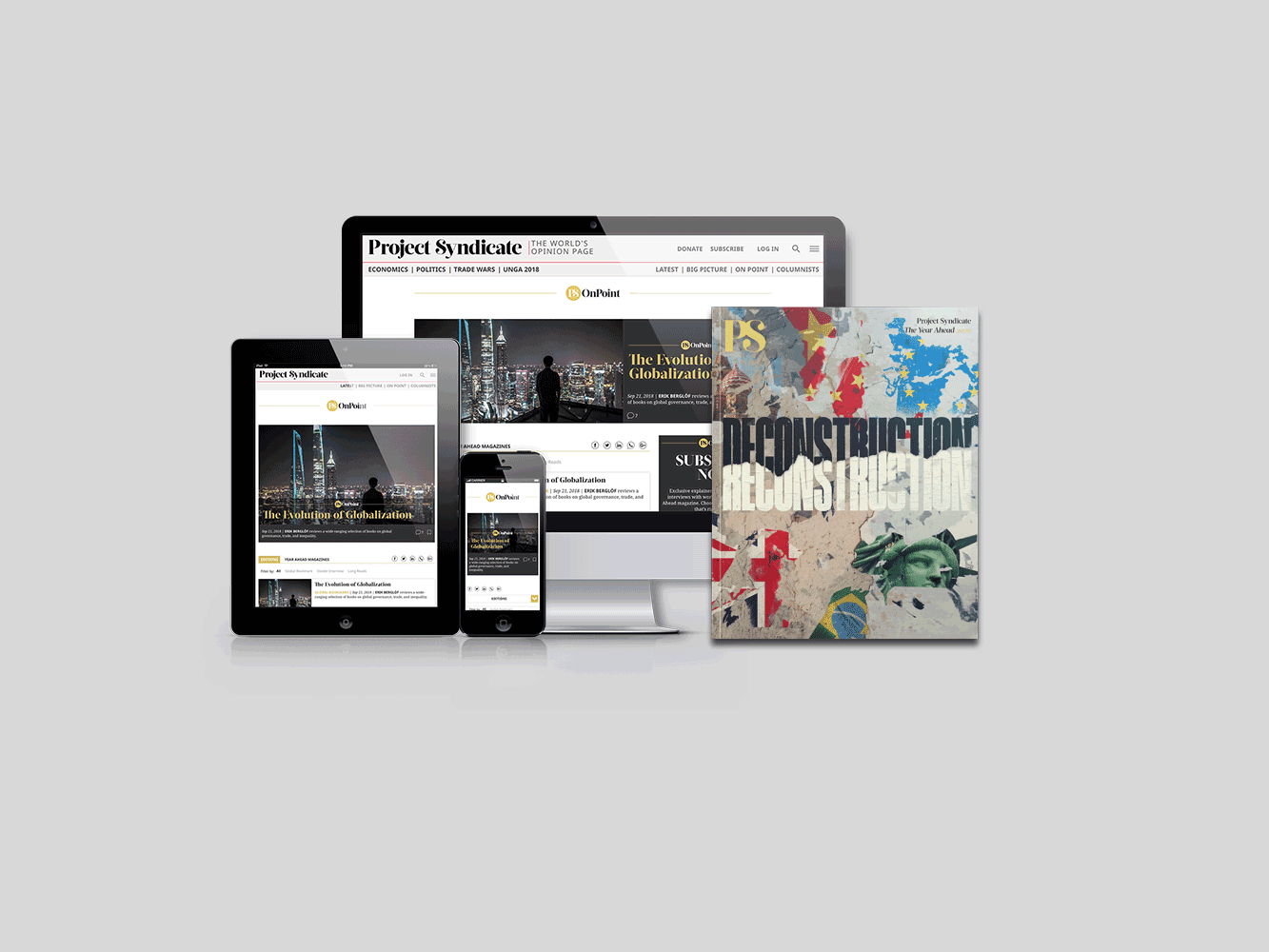 Subscribe now
Subscribe today and get unlimited access to OnPoint, the Big Picture, the PS archive of more than 14,000 commentaries, and our annual magazine, for less than $2 a week.
En fin de compte, le gouvernement hongrois n'a pas « clarifié » la place de la CEU dans le système juridique du pays. Pire encore, en poussant l'université vers la sortie, Orbán a établi un précédent susceptible d'être reproduit par d'autres dirigeants de l'UE à la pensée comparable. Il est en effet révélateur que cinq jours après l'inauguration du nouveau campus de la CEU à Vienne, la Hongrie et la Pologne aient exercé leur veto contre une résolution de l'UE proposant que la Commission produise un rapport annuel sur l'état de la primauté du droit dans chacun des pays de l'UE.
L'éviction de la CEU hors de Hongrie illustre deux réalités dans l'UE. Premièrement, en dépit de la tentative catastrophique ayant consisté pour le Parti conservateur britannique à recouvrer une « souveraineté » via la sortie de l'UE, et malgré la défaite des partis « souverainistes » aux élections parlementaires européennes du mois de mai, les gouvernements de Pologne et de Hongrie brandissent encore le drapeau souverainiste et populiste. Ce qui leur importe, ce ne sont pas les libertés économiques que défendent avec inquiétude la Commission et la CJUE, mais plutôt la liberté des gouvernements membres de l'UE d'enfreindre à volonté les règles du bloc.
En effet, le harcèlement opéré par le gouvernement Orbán contre la CEU ne constitue que l'une de ses nombreuses attaques contre les libertés et les droits politiques des citoyens de la Hongrie. L'incapacité des institutions de l'UE à faire cesser les assauts d'Orbán contre l'indépendance de la justice, contre la liberté académique et celle de la presse, révèle un déséquilibre institutionnel fondamentale au sein du bloc.
L'UE est en capacité de sanctionner les États membres qui mettent à mal les libertés économiques, et dispose d'un plus grand pouvoir dans l'imposition de politiques financières et économiques aux gouvernements nationaux que le gouvernement fédéral américain lui-même vis-à-vis des 50 États. L'UE peut par exemple limiter le champ des États membres dans l'élaboration de décisions démocratiques autour des questions de budget national, ou encore restreindre le droit de grève.
En revanche, l'UE est beaucoup moins armée pour défendre les droits non économiques des citoyens du bloc. Le professeur universitaire de droit Dimitry Kochenov affirme ainsi que la « démocratie » dans l'UE, dont les textes juridiques font l'éloge, « constitue une fragile façade dont l'objet est tout autre, à savoir protéger le marché contre les citoyens, plutôt que l'inverse ».
Deuxièmement, le sort de la CEU, qui s'accompagne d'autres violations commises par le gouvernement hongrois contre les droits des citoyens, souligne le manque de volonté des principaux dirigeants européens de stopper les autocrates tels qu'Orbán. En effet, comme le rappelle R. Daniel Kelemen de l'Université Rutgers, les membres du PPE ont beau mépriser Orbán et son entreprise de résurrection d'une forme soviétique de souveraineté, les avantages qu'ils tirent des voix apportées par Orbán à leur coalition l'emportent largement sur les coûts qu'ils subissent en terme de réputation en lui apportant leur soutien.
Par ailleurs, la vive préférence d'Orbán pour les tractations en coulisses entre les gouvernements nationaux, en tant que mode dominant d'élaboration des décisions de l'UE, arrange bien les forces les plus conservatrices du bloc. Orbán redoute qu'une forme de gouvernement fédéral européen, à travers notamment le renforcement de la légitimité et des pouvoirs du Parlement européen, soit susceptible d'encourager des volontés consistant à demander au bloc de protéger un plus large ensemble de droits des citoyens de l'UE, ce qui priverait le régime du Premier ministre hongrois de ses moyens de défense au niveau de l'UE.
Aux yeux des conservateurs européens, pour la plupart regroupés sous la bannière du PPE, toute avancée en direction d'un fédéralisme politique serait synonyme de glissement possible vers une « union de transfert ». Ils craignent que les États membres de l'UE, qui concèdent déjà une part de souveraineté sur les questions économiques, soient également sollicités pour partager les risques associés au maintien d'un marché européen de 500 millions d'individus. Si beaucoup considèrent comme une nuisance les attaques proférées par Orbán à l'encontre de « Bruxelles », l'hostilité du président hongrois à l'égard de possibles « États-Unis d'Europe » contribue à redynamiser la cause souverainiste, ainsi qu'à consolider la position dominante des conservateurs européens.
Le départ forcé de la CEU hors de Hongrie constitue un épisode malheureux et dangereux. Et si l'UE ne se décide pas à tenir tête aux autocrates tels qu'Orbán, en protégeant davantage les droits des citoyens, ce ne sera certainement pas le dernier.
Traduit de l'anglais par Martin Morel