Taking Back the Ocean, Inc.
LIZBONA - Tego lata Organizacja Narodów Zjednoczonych zwołała w Lizbonie, w Portugalii, swoją Konferencję Oceanów (UNOC). Celem było "napędzanie bardzo potrzebnych, opartych na nauce oraz innowacyjnych rozwiązań mających na celu rozpoczęcie nowego rozdziału globalnego działania na rzecz oceanów." Świat potrzebuje "oceanu zarządzanego w sposób zrównoważony," według podsekretarza generalnego ONZ ds. prawnych, Miguela de Serpa Soaresa, który okrzyknął konferencję "ogromnym sukcesem." Za dobrze to brzmi.
Nie można przecenić znaczenia oceanu. Jest to największa biosfera na naszej planecie, w której żyje do 80% wszystkich istnień na ziemi. Wytwarza 50% tlenu, którym oddychamy, a także pochłania jedną czwartą wszystkich emisji dwutlenku węgla, co ma zasadnicze znaczenie dla regulacji klimatu i pogody. Ma ona również znaczenie gospodarcze, ponieważ około 120 milionów ludzi jest zatrudnionych w rybołówstwie i związanych z nim działaniach, głównie w małych przedsiębiorstwach w krajach rozwijających się.
Jednak w ciągu ostatnich czterech dekad ocean znalazł się pod bezprecedensową presją, głównie z powodu szybkiego wzrostu komercyjnej działalności morskiej. Wzrost ten jest szczególnie znaczący w wyłącznych strefach ekonomicznych, przylegających do siebie obszarach wód terytorialnych, które rozciągają się około 230 mil od linii brzegowych państw.
Zasada suwerenności państwowej nad wyłącznymi strefami ekonomicznymi (WSE) została zapisana w Konwencji ONZ o prawie morza w 1982 roku. W kolejnych latach rządy wyprzedawały ogromne połacie terytorium oceanu za pomocą państwowych licencji i koncesji, skutecznie przekazując zarządzanie ekosystemami morskimi sektorowi prywatnemu.
Politycy najwyraźniej rozumowali, że korporacje będą miały interes finansowy w przyjęciu odpowiedzialnych praktyk biznesowych w celu ochrony zasobów, z których czerpią tak wielką wartość. Zamiast tego, szeroko zakrojone poszukiwania ropy i gazu, połowy przemysłowe i szalony handel morski spowodowały,  że - jak to niedawno ujął specjalny wysłannik ONZ do spraw oceanów Peter Thomson - "zdrowie oceanu zaczęło podupadać.".
Zakwaszenie i ogrzewanie mórz osiągnęło w zeszłym roku rekordowe poziomy. Tylko około 13% oceanu kwalifikuje się obecnie jako "morska dzika przyroda" (biologicznie i ekologicznie nienaruszone krajobrazy morskie, które są w większości wolne od ludzkich zakłóceń). Ponad jedna trzecia ssaków morskich i prawie jedna trzecia koralowców tworzących rafy jest obecnie zagrożona wyginięciem.
Introductory Offer: Save 30% on PS Digital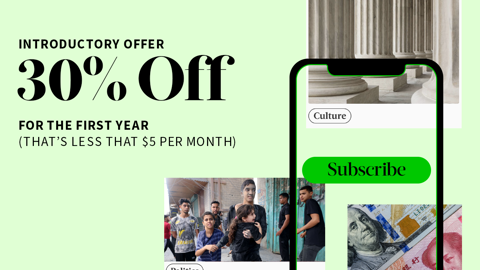 Introductory Offer: Save 30% on PS Digital
Subscribe now to gain greater access to Project Syndicate – including every commentary and our entire On Point suite of subscriber-exclusive content – starting at less than $5 per month.
To właśnie w tym kontekście zwołano UNOC, aby "powstrzymać niszczenie" ekosystemów oceanicznych. Jednak pomimo wzniosłej retoryki, wszystko co z niej wynikło to mgliste deklaracje: 193 państwa członkowskie ONZ potwierdziły swoje zobowiązanie do wzmocnienia zarządzania gospodarką morską poprzez między innymi wzmocnienie zbierania danych i promowanie finansowania rozwiązań opartych na naturze.
W rzeczywistości, poza ogłoszonymi niedawno przez Kolumbię planami utworzenia czterech nowych obszarów chronionych, nie podjęto żadnych wiążących zobowiązań. Co znamienne, nie udało się przełamać impasu w sprawie górnictwa głębinowego. Podczas gdy wiele rozwiniętych gospodarek, w tym Japonia i Korea Południowa, popiera kontrowersyjną praktykę, kraje Pacyfiku, takie jak Palau i Fidżi, domagały się moratorium dla całego przemysłu, powołując się na brak danych środowiskowych.
Kluczowym wnioskiem z konferencji było to, że ONZ pozostaje zaangażowana w stopniowe zmiany, z silną kontrolą sektora prywatnego. Znajduje to odzwierciedlenie w nacisku na rozwiązania typu "kapitał naturalny," które polegają na ustaleniu ceny za naturę w celu jej ocalenia. Neoliberalna polityka, która doprowadziła do dzisiejszego kryzysu, przeszła ideologiczną metamorfozę. Tam, gdzie kapitalizm akcjonariuszy nie zdołał zapewnić samoregulacji prywatnych właścicieli, "kapitalizm interesariuszy" ma odnieść sukces, ponieważ firmy będą równoważyć konkurencyjne interesy inwestorów, pracowników, społeczności i środowiska.
Nietrudno zrozumieć, dlaczego kapitalizm udziałowców jest tak atrakcyjny: sprawia wrażenie, że możemy mieć i jedno i drugie. Ale jeśli chodzi o ocean, biorąc pod uwagę obecne ograniczenia technologiczne, ochrona oceanu przed dalszą degradacją wyklucza jakąkolwiek dodatkową industrializację morską.
Dlaczego ONZ - lub ktokolwiek inny - wierzy, że prywatne firmy staną się odpowiedzialnymi zarządcami planety? Szybka degradacja ekosystemów morskich nie jest nową informacją, a jednak korporacje tylko zwiększyły swoją szkodliwą działalność. Realnie rzecz biorąc, kapitalizm oparty na udziałowcach będzie jedynie odraczał trudne decyzje dotyczące maksymalizacji zysku w świecie ograniczonym klimatem na przyszłe pokolenia.
Teraz świat ma okazję przyjąć bardziej obiecujące podejście do ochrony oceanu: Międzyrządowa Konferencja na temat Morskiej Różnorodności Biologicznej Obszarów Poza Jurysdykcją Krajową. Spotkania, które wznawiają się w tym tygodniu w Nowym Jorku, mają stworzyć ramy prawne dla zarządzania wszystkimi obszarami morskimi poza WSE krajów nadbrzeżnych.
Pełne morze stanowi 64% powierzchni oceanu i jest największym zbiornikiem różnorodności biologicznej na Ziemi. Liczba występujących tam gatunków jest ogromna i oczekuje się odkrycia wielu kolejnych. Z każdym dniem stają się one coraz bardziej ruchliwe i bardziej zagrożone.
Ochrona pełnego morza od dawna jest nadzorowana przez mozaikę agencji międzynarodowych. W rezultacie zaledwie 1,2% tego delikatnego ekosystemu jest obecnie chronione przed eksploatacją handlową.
Jak powiedział mi niedawno Guy Standing - profesor Uniwersytetu Londyńskiego - nie ma powodów, aby wierzyć, że konferencja zrobi wiele, aby "cofnąć władzę oligopolistycznych korporacji" na wodach nieterytorialnych. Zamiast tego, okaże się, że będzie to tylko kolejna okazja dla ONZ, aby rozpowszechniać narrację, że motyw zysku, który jest w dużej mierze odpowiedzialny za niszczenie oceanu, może pobudzić działania niezbędne do jego ocalenia.
Jak mówi Standing, jeśli mamy uratować nasze oceany, musimy odwrócić ich prywatyzację. Oznacza to nacisk na wiążące zobowiązania, skuteczne regulacje i rzetelne egzekwowanie przepisów. Przede wszystkim oznacza to uznanie, że prawdziwa wartość oceanu nie ma ceny.
Z angielskiego przetłumaczyła Marz McNamer