Vezměme si zpět Oceán, a. s.
LISABON – Začátkem letošního léta uspořádala Organizace spojených národů v portugalském Lisabonu Konferenci o oceánech (UNOC). Cílem bylo "přispět k prosazení tolik potřebných vědeckých novátorských řešení za účelem zahájení nové kapitoly globální akce v oceánech". Svět potřebuje "oceány řízené trvale udržitelným způsobem," konstatoval náměstek generálního tajemníka OSN pro právní záležitosti Miguel de Serpa Soares, který označil konferenci za "ohromný úspěch". Kéž by.
Oceány jsou neskonale důležité. Je to největší biosféra na zeměkouli, která je domovem až 80% veškerého života. Vytváří 50% kyslíku, který dýcháme, a pohlcuje čtvrtinu všech emisí oxidu uhličitého, což je zásadní přínos pro regulaci klimatu a počasí. A má také klíčový význam pro ekonomiku, neboť v rybářském průmyslu a s ním spojených odvětvích je zaměstnáno zhruba 120 milionů lidí, z toho většina v malých firmách v rozvojových zemích.
Přesto se v posledních čtyřiceti letech dostaly oceány pod nevídaný tlak, hlavně kvůli rychlému růstu komerčních námořních aktivit. Tento růst je obzvláště významný v takzvaných výlučných ekonomických zónách (EEZ), oblastech přiléhajících k teritoriálním vodám a sahajících do vzdálenosti 370 kilometrů od pobřeží.
Princip národní suverenity nad EEZ je zakotven v Úmluvě OSN o mořském právu z roku 1982. V následujících letech vlády rozprodaly obrovské části oceánského území prostřednictvím státních licencí a koncesí, čímž v podstatě předaly správu nad mořskými ekosysémy soukromému sektoru.
Politici přitom argumentovali tím, že firmy budou mít finanční zájem na zavádění zodpovědných podnikatelských přístupů, protože tak ochrání zdroje, z nichž získávají obrovské hodnoty. Místo toho však rozsáhlý průzkum ropy a plynu, průmyslový rybolov a hektický námořní obchod způsobily, že zdraví oceánů, jak to nedávno vyjádřil zvláštní vyslanec OSN pro oceány Peter Thomson, "střemhlav upadá".
Okyselování a oteplování mořské vody dosáhlo loni rekordní úrovně. Jen asi 13% oceánu lze dnes zařadit do kategorie "mořské divoké přírody" (biologicky a ekologicky nedotčené mořské krajiny, která je téměř prostá rušivého lidského vlivu). Více než třetině mořských savců a téměř třetině korálů vytvářejících korálové útesy dnes hrozí vyhynutí.
Introductory Offer: Save 30% on PS Digital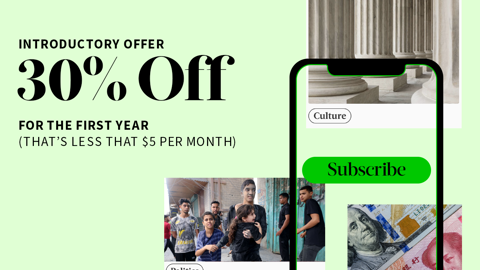 Introductory Offer: Save 30% on PS Digital
Subscribe now to gain greater access to Project Syndicate – including every commentary and our entire On Point suite of subscriber-exclusive content – starting at less than $5 per month.
Právě v této situaci se sešla konference UNOC, aby "zastavila ničení" oceánských ekosystémů. Navzdory hromadě vzletných frází však z konference vzešla jen mlhavá prohlášení: 193 členských zemí OSN potvrdilo závazek podpořit správu moří (mimo jiné) posílením sběru dat a posílením financí na přírodně založená řešení.
Kromě nedávno ohlášených plánů Kolumbie vytvořit čtyři nové oblasti chráněného moře však nepadl žádný oficiální závazek. A výmluvné bylo, že nebyl vyhlášen zákaz těžby v hlubokém moři. Zatímco řada rozvinutých ekonomik včetně Japonska nebo Jižní Koreje tuto kontroverzní praxi podporuje, tichomořské státy typu Palau nebo Fidži požadovaly s odvoláním na absenci ekologických dat moratorium pro celý sektor.
Klíčovým poznatkem z konference tedy bylo, že OSN je i nadále odhodlaná k postupným změnám, ale soukromý sektor má kontrolu nad situací pevně v rukou. To se odrazilo i v důrazu na řešení na bázi "přírodního kapitálu", tedy na snaze opatřit přírodu cenovkou, a tak ji zachránit. Neoliberální politika, která způsobila dnešní krizi, prošla ideologickou proměnou. Tam, kde kapitalismus akcionářů nedokázal zajistit autoregulaci ze strany soukromých vlastníků, prý uspěje "kapitalismus zainteresovaných stran", protože firmy budou muset hledat rovnováhu mezi protichůdnými zájmy investorů, zaměstnanců, komunit a životního prostředí.
Není těžké uhodnout, proč kapitalismus zainteresovaných stran vypadá tak lákavě: vyvolává totiž dojem, že vlk se může nažrat a koza zůstat celá. V případě oceánů už je však koza nepoživatelná. Vzhledem k současným technologickým omezením dnes ochrana oceánů před pokračujícím zhoršováním kvality vylučuje jakoukoliv další mořskou industrializaci.
Proč se OSN – nebo i kdokoliv jiný – domnívá, že soukromé firmy se stanou zodpovědnými strážci planety? Rychlá degradace mořských ekosystémů není ničím novým, avšak firmy svou poškozující činnost pouze zintenzivňují. V reálu kapitalismus zainteresovaných stran pouze přenese obtížná rozhodnutí o maximalizaci zisku v klimaticky složitém světě na budoucí generace.
Svět má dnes příležitost přihlásit se ke slibnějšímu přístupu k ochraně oceánů: k Mezivládní konferenci o mořské biodiverzitě v oblastech mimo působnost států. Očekává se, že tyto schůzky, které budou tento týden obnoveny v New Yorku, vytvoří právní rámec ke správě všech mořských oblastí mimo EEZ pobřežních států.
Mezinárodní vody představují 64% plochy oceánů a jsou zdrojem největší biodiverzity na zeměkouli. Žije v nich obrovský počet živočišných druhů a očekává se, že řada dalších bude teprve objevena. A tyto vody jsou den ode dne rušnější – a ohroženější.
Na ochranu mezinárodních vod přitom už dlouho dohlíží nesourodá skupina mezinárodních agentur. V důsledku toho je dnes pouze 1,2% tohoto křehkého ekosystému chráněno před vytěžovací komerční činností.
Jak mi nedávno sdělil Guy Standing, výzkumný pracovník Londýnské univerzity, existuje pramalý důvod věřit, že konference nějak výrazně "omezí moc oligopolních korporací" v neteritoriálních vodách. Pro OSN to bude spíš jen další příležitost zopakovat svou tezi, že motiv zisku, který je za ničení oceánů do značné míry zodpovědný, může podnítit kroky nezbytné k jejich záchraně.
Jak říká Standing, chceme-li naše oceány zachránit, musíme zvrátit jejich privatizaci. To znamená naléhat na závazná prohlášení, efektivní regulaci a spolehlivé vymáhání pravidel. A především to znamená pochopit, že skutečnou hodnotu oceánů nelze vyjádřit cenovkou.
Z angličtiny přeložil Jiří Kobělka