Je ekonomie věda?
NEW HAVEN – Jsem jedním z laureátů letošní Ceny za rozvoj ekonomické vědy na památku Alfreda Nobela, takže si akutně uvědomuji kritiku tohoto ocenění ze strany lidí, kteří tvrdí, že ekonomie – na rozdíl od chemie, fyziky nebo medicíny, za něž se Nobelova cena rovněž uděluje – není věda. Mají tito lidé pravdu?
Problémem ekonomie je skutečnost, že se nutně zaměřuje na ekonomickou politiku namísto odhalování základních souvislostí. Ekonomická data ve skutečnosti nikoho nezajímají v jiném smyslu než jako vodítko ekonomické politiky: ekonomické jevy v nás nevyvolávají tutéž ryzí fascinaci jako vnitřní rezonance atomu nebo fungování vezikul a dalších organel v živé buňce. Ekonomii posuzujeme podle toho, co dokáže vytvořit. Jako taková se podobá spíše strojírenství než fyzice, má spíše praktický než duševní ráz.
Za strojírenství se Nobelova cena neuděluje, třebaže by se udělovat měla. Pravdou je, že cena za chemii se letos ceně za strojírenství trochu podobá, protože byla udělena třem vědcům – Martinu Karplusovi, Michaelu Levittovi a Ariehu Warshelovi – "za vývoj víceměřítkových modelů komplexních chemických systémů", které tvoří základ počítačových programů umožňujících fungování jaderné magnetické rezonance. Když však Nadace Alfreda Nobela uvažuje o ceně za ekonomii, je nucena pohlížet na tyto praktické aplikované materiály mnohem více.
Problém tkví v tom, že jakmile se zaměříme na ekonomickou politiku, projeví se řada aspektů, které nelze označit za vědu. Do hry vstupuje politika, přičemž politické pózy bývají bohatě odměněny veřejným zájmem. Nobelova cena je koncipována tak, aby odměňovala ty, kdo nepoužívají triky, aby si získali pozornost, a kdo by ve svém poctivém hledání pravdy mohli být jinak přehlíženi.
Proč se cena uděluje za "ekonomickou vědu", a nikoliv pouze za "ekonomii"? Ostatní ceny se přece také neudělují za "chemické vědy" nebo za "fyzikální vědy".
Obory lidského snažení používající ve svém názvu slovo "věda" obvykle bývají ty, které emocionálně oslovují masy lidí a v nichž veřejné mínění ovlivňují také hochštapleři. Tyto obory si dávají do názvu slovo "věda", aby se odlišily od svých nepočestných bratranců.
Subscribe to PS Digital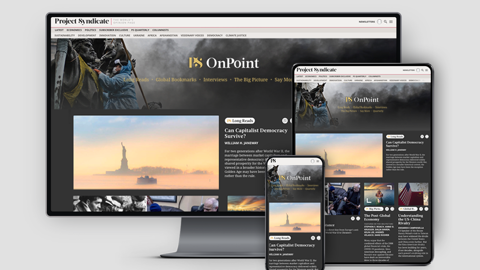 Subscribe to PS Digital
Access every new PS commentary, our entire On Point suite of subscriber-exclusive content – including Longer Reads, Insider Interviews, Big Picture/Big Question, and Say More – and the full PS archive.
Výraz politická věda začal být populární koncem osmnáctého století, aby odlišil politologii od všech stranických pojednání, jejichž cílem nebylo hledat pravdu, nýbrž získávat hlasy voličů a vliv. Astronomická věda byl koncem devatenáctého století běžný pojem, jenž měl odlišit astronomii od astrologie a studia starodávných mýtů o souhvězdích. Rovněž pojem hypnotická věda se v devatenáctém století používal ve snaze odlišit vědecký výzkum hypnotismu od čarodějnictví či náboženského transcendentalismu.
Potřeba takových termínů v té době existovala, jelikož šarlatánské protějšky vědců měly v obecné rozpravě daleko větší slovo. Vědci se tak sami museli za vědce prohlašovat.
V devatenáctém století se jisté popularitě těšil dokonce i pojem chemická věda – byla to doba, kdy se tento obor snažil odlišit od alchymie a šířících se zázračných lektvarů. V době zavedení Nobelových cen v roce 1901 už však potřeba používat tento výraz ve snaze distancovat vědu od dryáčnických praktik slábla.
Také pojmy astronomická věda a hypnotická věda s postupem dvacátého století téměř vymizely – snad proto, že víra v okultno v seriózní společnosti ochabla. Ano, v oblíbených novinách se dodnes vyskytují horoskopy, ale ty tam jsou pouze kvůli vědecky značně zpozdilým čtenářům nebo pro pobavení; představa, že o našem osudu rozhodují hvězdy, ztratila veškerou intelektuální životaschopnost. Proto už není zapotřebí používat výraz "astronomická věda".
Kritikové "ekonomických věd" někdy poukazují na rozvoj ekonomické "pseudovědy" a tvrdí, že tento obor využívá vnějších znaků vědy, například složitých matematických výpočtů, ale pouze "pro parádu". Například spisovatel Nassim Nicholas Taleb prohlásil ve své knize Ošálení nahodilostí z roku 2004 o ekonomických vědách toto: "Šarlatánství můžete zakrýt pod nánosem rovnic a nikdo vás nemůže načapat, protože kontrolovaný experiment jednoduše neexistuje."
Ani fyzika se však neobejde bez podobných kritiků. Lee Smolin ve své knize Potíž s fyzikou: Vzestup teorie strun, pád vědy a co přijde příště z roku 2004 vyčinil oboru fyziky, že se nechává svádět krásnými a elegantními teoriemi (jmenovitě teorií strun), a nikoliv těmi, které lze ověřit experimentem. Podobně i Peter Woit ve své knize To už ani není špatně: Krach teorie strun a hledání jednoty ve fyzikálních zákonech z roku 2007 obvinil fyziky víceméně z téhož prohřešku, jakého se údajně dopouštějí matematičtí ekonomové.
Jsem přesvědčen o tom, že ekonomie je oproti fyzikálním vědám o něco zranitelnější vůči modelům, jejichž platnost nikdy nebude zřejmá, protože nutnost aproximace je v ní mnohem silnější než ve fyzikálních vědách, zvláště s ohledem na to, že ekonomické modely popisují spíše lidi než magnetické rezonance či základní částice. Lidé mohou jednoduše změnit názor a začít se chovat naprosto jinak. Dokonce mohou mít neurózy nebo problémy s identitou, což jsou složité jevy, které obor behaviorální ekonomie shledává důležitými pro pochopení ekonomických výstupů.
Veškerá matematika v ekonomii však není šarlatánská, jak naznačuje Taleb. Ekonomie má také důležitou kvantitativní stránku, které se nelze vyhnout. Největším úkolem je proto zkombinovat matematické poznatky ekonomie s takovým typem úprav, které jsou zapotřebí, aby byly modely v souladu s nezredukovatelným lidským prvkem ekonomie.
Rozvoj behaviorální ekonomie není v zásadním rozporu s matematickou ekonomií, jak se někteří lidé zřejmě domnívají, ačkoliv může být docela dobře v rozporu s některými aktuálně módními matematickými ekonomickými modely. A ačkoliv má ekonomie vlastní metodologické problémy, základní úkoly, jimž vědci čelí, se nijak zásadně neliší od úkolů, které řeší vědci v jiných oborech. S dalším vývojem pak ekonomie rozšíří svůj repertoár metod a důkazních zdrojů, stane se jako obor silnější a šarlatáni budou odhaleni.
Z angličtiny přeložil Jiří Kobělka.