Nejdůležitější příběh, který vám v roce 2019 unikl
SEATTLE – Podle nejnovějšího sčítání vydají deníky Washington Post, New York Times a Wall Street Journal dohromady celkem tisíc článků denně. A třebaže zpráva neuvádí, kolik lidí si je všechny přečte, dá se docela dobře předpokládat, že se to ještě nikomu nepodařilo.
Každý z nás pravděpodobně přehlédne desetitisíce důležitých zpráv ročně. Největší událost, která lidem v roce 2019 unikla, se však odehrála 10. října v konferenčním sále ve francouzském Lyonu, kde se skupina vládních činitelů, podnikatelských špiček a filantropů zavázala, že věnuje celkem 14 miliard dolarů organizaci s názvem Global Fund.
Mnoho lidí neví, čím Global Fund je, dokud neuslyší celý jeho název: Globální fond boje proti AIDS, tuberkulóze a malárii. Fond byl založen krátce po přelomu tisíciletí, kdy statisíce dětí umíraly na preventabilní onemocnění. Krize AIDS dosahovala vrcholu a média popisovala tento virus jako "zlovolnou" metlu, která zasahuje celou subsaharskou Afriku. Jeho nezadržitelné šíření, předpovídali někteří, povede ke kolapsu celých států. Byla to mezinárodní krize, která vyžadovala mezinárodní reakci.
V Organizaci spojených národů zmobilizoval tehdejší generální tajemník Kofi Annan svět kolem rozvojových cílů tisíciletí – souboru konkrétních cílů souvisejících s bojem proti chudobě a potíráním nemocí – a za účelem jejich dosažení založil Global Fund.
Fond neměl být pouhou koalicí vlád, ale měl se stát novým typem multilaterálního podniku. Zároveň přitáhl partnery z podnikatelského a filantropického sektoru, včetně nově založené Nadace Billa a Melindy Gatesových. Díky tomuto inkluzivnímu přístupu mohla iniciativa čerpat z širší palety expertních znalostí.
V posledních dvou desetiletích proměnil Global Fund způsob, jímž bojujeme proti AIDS, tuberkulóze a malárii – třem největším zabijákům v chudých zemích. Díky sloučení zdrojů dosáhl úspor z rozsahu u život zachraňujících produktů, jako jsou antimalarická síťová lůžka nebo antiretrovirální léky. A pak díky spolupráci s téměř 100 zeměmi vybudoval mohutný nabídkový řetězec, aby tyto potřeby zajistil. Během tohoto období počet úmrtí na AIDS poklesl oproti vrcholu o 50% a rovněž počet úmrtí na malárii se od přelomu milénia snížil zhruba o 50%. Nyní má fond nové zdroje ve výši 14 miliard dolarů, aby mohl v této práci pokračovat.
Subscribe now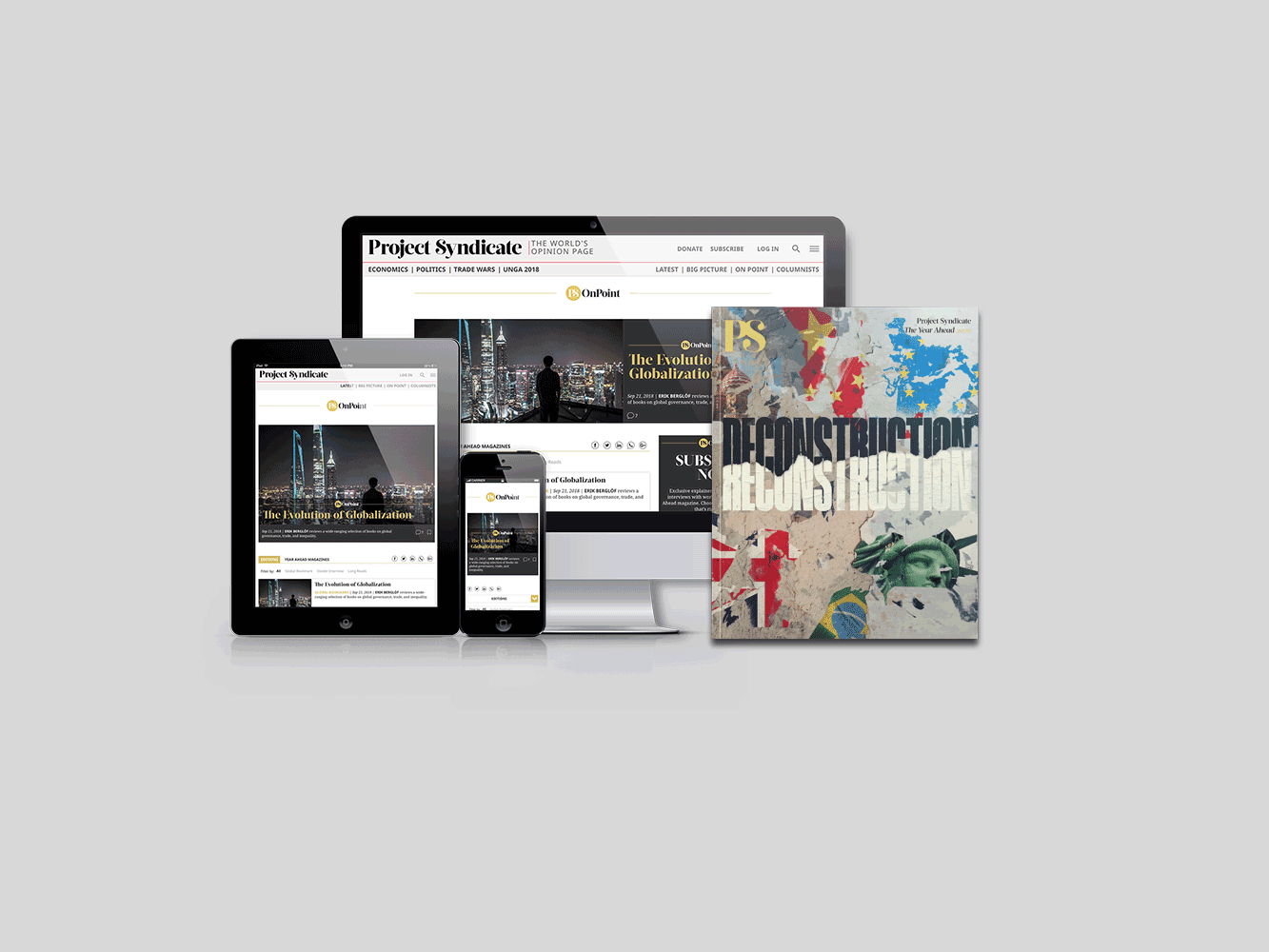 Subscribe now
Subscribe today and get unlimited access to OnPoint, the Big Picture, the PS archive of more than 14,000 commentaries, and our annual magazine, for less than $2 a week.
Toto doplnění zdrojů je nesmírně důležitou zprávou – za prvé a především kvůli samotnému počtu životů, které pomůže zachránit. Fond předpovídá, že 14 miliard dolarů postačí ke snížení počtu úmrtí na zmíněné tři nemoci téměř o dalších 50% do roku 2023. To v překladu znamená 16 milionů zachráněných životů.
To, co se stalo 10. října v Lyonu, je však stěžejní i z dalšího důvodu: dokládá to, že stojíme na přelomovém bodu v dějinách, z něhož se svět může vydat tím či oním směrem.
Na jedné straně představovalo nedávné úspěšné fundraisingové úsilí svědectví o způsobu, jímž se svět rozhodl v prvních letech tohoto století řešit humanitární krize. Ukazuje se, že multilateralismus zafungoval – a zafungoval mimořádně dobře.
Ve stejném období vznikly také organizace typu Gavi, the Vaccine Alliance, což je globální aliance protagonistů z veřejného a soukromého sektoru, která si klade za cíl dostat vakcíny k některým z nejchudších dětí světa. Dosud pomohla aliance Gavi imunizovat více než 760 milionů dětí. A míra pokrytí vakcínou DTP3 (záškrt-tetanus-černý kašel) v zemích s podporou Gavi se zvýšila z 59% v roce 2000 na 81% v roce 2018 – to je pouhé čtyři procentní body pod celosvětovým průměrem. (Rovněž Gavi bude během příštího roku potřebovat získat nové zdroje.)
Na druhé straně by nás však měla zarážet skutečnost, že od počátku tisíciletí nevznikla žádná podobná multilaterální organizace – alespoň ne v takovém měřítku.
Global Fund se podařilo vybrat 14 miliard dolarů v době sílícího izolacionismu. Zdá se, že mnohé vlády dnes raději jdou vlastní cestou, místo aby se podílely na rozsáhlých přístupech k řešení problémů, které v posledních 20 letech tak dobře fungovaly. Brexit je toho jedním z dokladů. Mezi další patří rozhodnutí amerického prezidenta Donalda Trumpa o odstoupení Spojených států od pařížské klimatické dohody z roku 2015 nebo výzva jeho administrativy k rozsáhlému omezení americké zahraniční pomoci (k němuž díky Kongresu zatím nedošlo).
Často si kladu otázku, co by se stalo, kdyby krize AIDS vypukla o 20 let později. Bylo by možné založit Global Fund i dnes? Domnívám se, že odpověď zní záporně. V dnešním prostředí by se podpora pro takovou iniciativu získávala jen velmi těžko.
Říjnová zpráva z Lyonu je tedy součástí příběhu, který stále pokračuje. Uvědomí si svět, že multilaterální koalice fungují, a obrátí kurz? Nebo je éra multilateralismu u konce?
Doplnění zdrojů Global Fund je možná nejlepší zprávou, kterou jste zatím v roce 2019 neslyšeli. Pokud však nezastavíme sklouzávání k izolacionismu a nezačneme obnovovat globální společenství, pak už podobné zprávy možná neuslyšíte nikdy.
Z angličtiny přeložil Jiří Kobělka