Investovat pro účinek a zisk
PAŘÍŽ – V investičním světě se dnes hovory točí kolem­ standardů ESG, tedy zásad v oblasti environmentální, sociální a "governance" (řízení a správa). Navzdory bilionům dolarů vynaložených pod štítkem "ESG" ale tato forma investování na výraznější účinky v reálném světě teprve čeká.
Obzvlášť to platí na environmentálním poli (byť ani sociální působení takových investic zatím není o mnoho zřetelnější). Jako houby po dešti na scéně přibývají koalice investorů zaměřené na boj se změnou klimatu a slibují stočit obří množství kapitálu do "zelených" podniků a odvětví. Na loňské Konferenci OSN o změně klimatu (COP26) soukromé finanční instituce přislíbily, že na zelenou energetiku uvolní 130 bilionů dolarů – sumu převyšující celosvětový HDP. Přesto se klimatické vyhlídky jedině zhoršují. Zpráva, již minulý měsíc vydal Mezivládní panel ke změně klimatu, předložila "doposud nejtemnější varování" před tím, co lidstvo čeká na ohřívající se planetě.
Vítejte ve světě lakování na zeleno: Vlastníci firem se sice zavázali osekat emise oxidu uhličitého, ale firemním manažerům nic takového ve skutečnosti nepřikázali. Namísto obviňování investorů či společností by ale aktivisti za ESG měli přemýšlet, proč je mezi veřejnými závazky a reálným jednáním tak velký a nepolevující nesoulad. Řečeno jednoduše, obhájcům klimatu se nedaří investory a firmy přesvědčit ke skutkům, protože neporozuměli tomu, co je v posledku motorem podnikání.
Ať se vám to líbí nebo ne, většina investorů v tichosti sdílí názorMiltona Friedmana, že "sociální zodpovědností firmy je zvyšovat své zisky". Investiční manažeři si od klientů něco vyslechnou, když budou finanční výnosy příliš nízké, ne příliš vysoké. Většina investorů by vedle vydělávání ráda přispívala k dobru, ale také jsou raději, když pravá ruka může tvrdit, že neví, co dělá levá – když se mohou chopit nabádání k "záchraně světa", a přitom s bezohlednou efektivitou pokračovat v maximalizaci zisků.
Zastánci ESG principů by si měli připustit reálný svět investorů a nesnažit se jej porazit ani změnit. Jelikož se podniky budou muset zpovídat svým investorům, pokud nevydělají víc peněz, musí stoupenci ESG takové standardy obhájit v logice byznysu. Jestliže pozitivní působení ESG zvýší společnosti zisky, investoři se s maximalizací takového účinku nezastaví téměř před ničím.
Aby byla taková podnikatelská argumentace přesvědčivá, musí být promyšlená a realistická. Podle výzkumu skupiny Arabesque 88 % "studií provozních výkonů dokládá, že solidní praxe ESG přináší lepší provozní výkon". Přestože však ESG může dávat hodnotě pro akcionáře nové možnosti, ne všechny činnosti ESG budou zvedat zisky. Zatímco například výšení mezd o 10 % prospěje zaměstnancům a pomůže přilákat a udržet nový talent, ztrojnásobení mezd by patrně ohrozilo finanční životaschopnost firmy.
Introductory Offer: Save 30% on PS Digital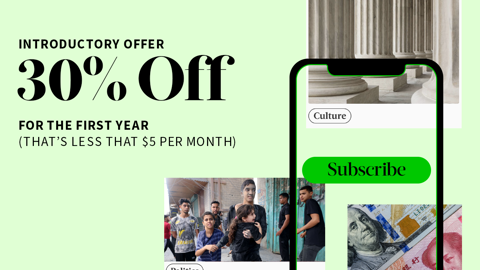 Introductory Offer: Save 30% on PS Digital
Subscribe now to gain greater access to Project Syndicate – including every commentary and our entire On Point suite of subscriber-exclusive content – starting at less than $5 per month.
Investoři by tudíž měli vyhledávat "podstatné" složky ESG, které přímo ovlivňují celkové výsledky firmy. Finančně nepodstatné složky ESG stále mohou mít význam pro celkový účinek, ale jak trefně uvádí George Serafeim z Harvard Business School, "utrácet zdroje za nepodstatné věci je jako dobročinnost".
Rozlišit podstatné složky ESG není vždy snadné. Francouzská síť pečovatelských domovů pro seniory Orpea byla v oblasti ESG hodnocena vysoko; po nařčeních, že špatně zachází se staršími pacienty, se však letos cena jejích akcií propadla o 60 %.
Investoři si také musí stanovit priority mezi různými složkami ESG. Ratingy ESG jsou vážený průměr stovek indikátorů. I kdyby byly všechny podstatné, pro žádnou firmu by nebylo uskutečnitelné stanovit si stovky nových cílů. Investoři se místo toho musí zaměřit na iniciativy ESG, které nejvíc pozvednou hodnotu pro akcionáře. Kolaborativní platformy jako ESG for Investors nabízejí bezplatné nástroje, s jejichž pomocí lze takový přístup zarámovat do kontextu více než 2000 firem.
Finanční pobídky vyvolají u investorů a firem žádanou reakci mnohem spolehlivěji než nabádání, aby zachránili planetu. Tím, že se zaměříme na aktivity v oblasti ESG, které nabídnou největší hodnotu pro akcionáře, můžeme vytvořit pozitivní koloběh finančních výnosů a účinků v reálném světě. Výzkum provedený ESG for Investors naznačuje, že zavedení nejlepších postupů u pouhých dvou klíčových složek ESG – emisí a nakládání s odpady – může pozvednout cenu akcií firmy o 22 % v průměru.
Kdyby všechny firmy snížily své emise CO2 v souladu se těmi nejvyspělejšími v jejich řadách, globální emise by klesly o 65 % a ceny akcií těchto firem by vzrostly průměrně o 8 %. Zavedení nejlepší praxe do nakládání s odpady by navíc snížilo globální odpad o 72 % a akcionářům přineslo průměrně 5% zbohatnutí.
Když teď máme tato nová data a nástroje, zastánci ESG by se měli přestat hašteřit a začít ESG oceňovat jako to, čím je: obrovskou podnikatelskou příležitost. Jste-li investor, který chce vydělat, měli byste si ESG promyšleně osvojit a soustředit se na zlepšování toho podstatného. Jste-li aktivista prosazující ESG, měli byste naléhat na investory, aby dělali svou (tradiční) práci důkladně tím, že rozpoznají, kde maximalizace pozitivních účinků zároveň maximalizuje zisk.
Jakmile budou tyto základní principy všeobecně přijímány, můžeme začít přidávat na složitosti. Bude nutné víc diskutovat o měření a auditování účinků, upřesňování norem a standardů a zahrnutí podstatných účinků nefinanční povahy do celkového mixu. Neochvějně podnikatelský přístup by mohl uvolnit potenciál starých koncepcí a dát jim – a nám všem – slibnější dlouhodobou vyhlídku.
Z angličtiny přeložil David Daduč