Odboj, znovu
KYJEV – Po měsících ostřelování z děl, útoků raketami a vřavy rozpoutané invazí Ruska do mé vlasti je samotná myšlenka na tuto knihu matoucí. Mám ji brát jednoduše jako vyčerpávající studii odboje proti nacistické vládě v Evropě během druhé světové války, anebo je skrze jakousi alchymii dějepravy něčím víc: varováním z minulosti ohledně povahy ukrajinské přítomnosti a budoucnosti?
Kniha vyšla v době, kdy se svět obával, že posvátné hlavní město Ukrajiny padne do spárů vojenské okupace, podobně jako Paříž, Praha, Varšava, Brusel, Bělehrad a tolik dalších prastarých hlavních měst Evropy během druhé světové války. Ba zdálo se, že nás kvůli patologické touze ruského prezidenta Vladimira Putina vymazat Ukrajinu z mapy Evropy čeká osud horší než okupace. Vždyť kdyby Putin dosáhl svého, Kyjev by se stal druhým Kartágem. Díky houževnatosti naší armády a výdrži našich dobrovolných bojovníků – od penzistů přes horníky po baleríny – však Kyjev tomuto osudu unikl.
Přesto teď vrahounská okupační armáda za pomoci kolaborantských šakalů tyransky šlape po velké části ukrajinského jihu a východu. Zatímco v okupovaných městech, městečkách a vesnicích propuká podzemní válka a dělostřelecké souboje mezi ukrajinskou armádou a výrazně větší armádou ruských vetřelců proměňují Donbas v pustinu, kniha Resistance britské autorky Halik Kochanski se spíš než jako historické dílo čte jako kronika prorokované partyzánské války. Bonmot Williama Faulknera, že "minulost není nikdy mrtvá. Ani není minulostí," zněl málokdy pravdivěji.
Patologie okupace
Tematická struktura, již Kochanski knize dala, její svědomitá erudice a odmítání ponurou, ušpiněnou práci odbojářů romantizovat činí z Resistance cosi jako slabikář pro mnohé Ukrajince, kteří teď vedou boj za podkopání ruské vlády nad těmi částmi naší vlasti, jež vetřelec v současnosti okupuje.
Ukazuje na nesnadnost zajišťování podzemních publikací a poskytování pravdy širší populaci, když ji okupant krmí lžemi. Podrobně popisuje sítě vytvořené (a nacisty a kolaboranty infiltrované) s cílem předcházet zatčení protivníkem, jakož i doplňovat zásoby zbraní. Líčí také problémy při jednání s náročnými, leč často špatně informovanými zahraničními spojenci a při plnění požadavků, které mužům a ženám zapojeným do zápasu na život a na smrt s nepřítelem, který na ně dotírá dnem i nocí, mohou tu a tam připadat nesmyslné. Tyto četné komplikace odboje teď dnešní Ukrajinci bojující za vlastní svobodu chápou až příliš dobře.
Resistance začíná prostou otázkou, již si však historici druhé světové válkymálokdy pokládají: Proč klást odpor? Vždyť Hitlerovu blitzkriegu se dařilo Evropu s klidem válcovat. Poraženy byly národní armády Polska, Nizozemska, Belgie, Dánska, Norska, Francie, Řecka a Jugoslávie. Když se v létě roku 1941 wehrmacht blížil k Moskvě, zdálo se, že i mocný Sovětský svaz míří k pádu. Národní vlády v mnoha případech prchly nebo pro přežití uzavíraly s nacistickými okupanty faustovské dohody. Jak se tedy lidé bez vojenského výcviku mohli odvažovat vzepřít a postavit se vše dobývajícímu wehrmachtu? Nejjistější sázkou pro většinu lidí, líčí Kochanski, bylo sklonit hlavu, a když to nešlo jinak, "naučit se výt s vlky".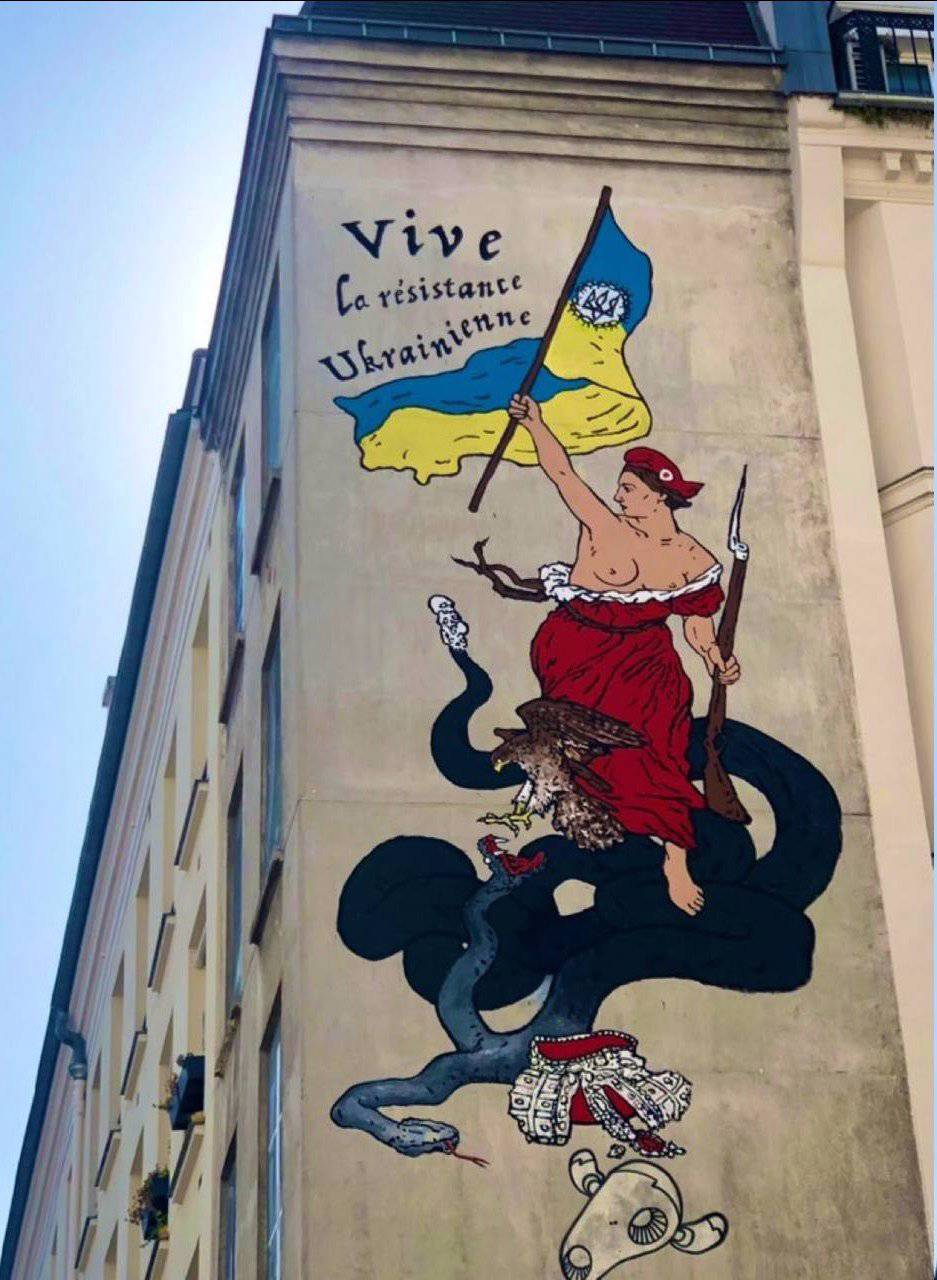 Přesto lidé začali vzdorovat. Kladli odpor z nutnosti zachovat si důstojnost; kladli odpor, protože neměli na vybranou, pokud chtěli přežít. Tytéž popudy dnes vedou k činům Ukrajince.
Ve vznik odboje za druhé světové války vyústilo právě to, že se okupace řídí svou vlastní nemilosrdnou, ba genocidní logikou, a rozsah odporu obvykle odrážel míru zločinnosti okupace. Hned zkraje Kochanski líčí kontrast mezi okupací na západě Evropy (ve Francii, Dánsku, Nizozemsku, v Čechách a na Moravě a v Norsku) a poměry ve východní Evropě (Polsko, Ukrajina, Balkán a bývalý Sovětský svaz). Na západě byly nacistické "okupace prováděny mnohem mírnější rukou". Pravda, došlo k hrůzným krveprolitím v českých Lidicích a francouzském Oradour-sur-Glane. Hromadné vraždy takového rozsahu však bily do očí svou neobvyklostí, přinejmenším do roku 1944, kdy, jak poukazuje Kochanski, ustupující wehrmacht nasadil zločinné taktiky, které už dlouho před tím uplatňoval v Polsku, SSSR a na Balkáně, kde "hromadné vraždy byly normou".
Masové vraždění bylo normou, protože, argumentuje Kochanski, "určujícím faktorem přístupu Němců k přemoženému lidu byla nacistická rasová teorie". Přitom "důsledky rasové politiky naplno dopadly na východ, kde byli Slované a Židé považováni za Untermenschen, podlidi určené k úplnému ovládnutí a následnému vyhlazení, aby se uvolnil prostor pro germánský Lebensraum".
Nacht und Nebel
Právě ve zvrácenosti nacistických okupací východní Evropy a SSSR vidím paralely s tím, co se dnes děje na Ukrajině. Ač je to nesmírná urážka vzpomínky na obyčejné sovětské vojáky, kteří bojovali a vyhráli ve Velké vlastenecké válce proti Hitlerovi, – a já s hrdostí počítám své rodinné příslušníky do jejich řad –, ona nacistická pravidla pro "Untermenschen" se tak nějak propsala do toho, co si dnešní ruská armáda myslí o ukrajinském lidu. Naše ženy jsou znásilňovány, naše děti kradeny a naši muži odváděni bůhvíkam.
Introductory Offer: Save 30% on PS Digital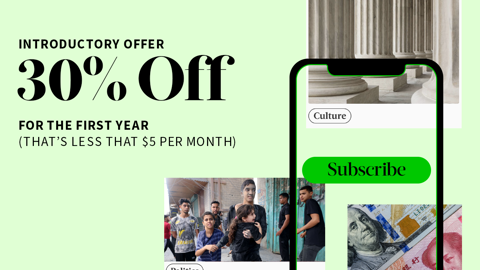 Introductory Offer: Save 30% on PS Digital
Subscribe now to gain greater access to Project Syndicate – including every commentary and our entire On Point suite of subscriber-exclusive content – starting at less than $5 per month.
Válečné právo pro vetřelce neznamená nic. V aktu nevýslovné hrůzy byl jeden z našich válečných zajatců vykastrován a vojáci loajální k Putinovi si svůj barbarský čin se škodolibou radostí natáčeli na mobilní telefony. Přinejmenším 50 našich válečných zajatců, mužů, kteří s biblickou kuráží měsíce bránili město Mariupol, bylo zmasakrováno, když byli zavřeni (a mučeni) ve věznici v Olenivce. Jako by se Nacht und Nebel proměnilo na Ночь и туман.
Do obzvláštních podrobností jde Kochanski při popisu toho, jak nacisté ničili samosprávy měst a obcí a snažili se rozbít občanskou společnost. Na okupované Ukrajině se dnes uplatňují tytéž metody: vraždy, únosy a zmizení místních představitelů, masové deportace a uzavírání škol, kostelů a synagog. Ruská armáda dnes pravidelně nechává "zmizet" místní lídry. Jedním význačným příkladem je zatčení/únos chersonského starosty Ihora Kolychajeva. Ten se ruské okupaci protivil jediným způsobem, který měl k dispozici: pomocí příspěvků v sociálních médiích předkládal světu zpodobení humanitární katastrofy odehrávající se v jeho městě pod ruskou nadvládou. Zatímco píšu tyto řádky, jeho osud zůstává neznámý.
Útok je veden i proti školám; ukrajinština je vykázána ze tříd a nahrazena povinnými hodinami ruštiny. Nepoužívají se už naše učebnice dějepisu; naše děti se musí učit historii okupanta, který chce, aby ukrajinská mládež poklekla před Ruskem jako pánem a vládcem. Brzy pak okupant v místech, která domněle ovládá, uspořádá referenda, údajně proto, aby před světem obhájil plánované vynucené přičlenění těchto území k Rusku. Tady bychom si měli všichni připomenout, co o takových referendech řekla Margaret Thatcherová, totiž že se jedná o "nástroje diktátorů a demagogů".
Ještě horší je, že také dochází k nuceným deportacím – nikoli dospělých na otrockou práci, ale tisíců ukrajinských dětí. V řadě mnoha Putinových zločinů na Ukrajině se tento vzpírá uvěření. Myslí si snad Kreml, že unášením ukrajinských miminek a dětí dokáže zvrátit zoufalou demografickou budoucnost Ruska? Opravdu se domnívá, že mu ukrajinské matky někdy tento zločin odpustí nebo na něj zapomenou? Nebudou-li naše děti vráceny, do jednoho, nepřátelství, které Ukrajinci pociťují k Rusku, nezačne opadat, ani pokud bude jednou nějak obnoven mír.
Ještě zlověstnější než tento zločin, jestli je to vůbec možné, je to, že poklidná předměstí Kyjeva jako Buča a Irpiň se během okupace Putinovou armádou připojila k uctívaným místům, jako jsou Lidice, Oradour-sur-Glane a Babij Jar, kde už zmínka jejich názvu okamžitě evokuje bestialitu a hrůzu. Již nikdy se proměnilo v už zase.
Imperativ solidarity
Nejsilnější otisk má ponaučení, jež Kochanski dává ohledně jednoty. Rivalita mezi gaullistickými a komunistickými odbojovými skupinami ve Francii, mezi royalistickými četniky a Titovými partyzány v Jugoslávii, mezi komunisty, liberály a římskými katolíky v Itálii, mezi tajnými židovskými skupinami a podzemní armádou v Polsku a další takové etnické, náboženské a ideologické rozdíly, které existovaly ve všech okupovaných zemích, napáchaly na protinacistických a protifašistických odbojových hnutích nevyčíslitelné škody. Na Balkáně, píše Kochanski, "byla válka etnického čištění zapříčiněna z velké části rozpadem Jugoslávie na dílčí státy pod ochranou různých okupačních mocností. Pak tu byla odbojová válka vedená různými silami proti okupačním mocnostem… Tato válka vedla také ke dvěma dalším, souběžným konfliktům: válce proti kolaborantům a domnělým kolaborantům… Zároveň existence dvou odbojových hnutí [jednoho pod vedením Tita, druhého pod vedením Draži Mihailoviće], s odlišnými taktikami a nejzazšími cíli, vedla ke střetu, který byl v zásadě občanskou válkou".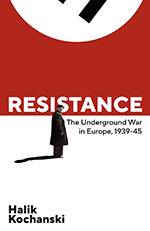 Lekce pro dnešní Ukrajinu je v tomto ohledu jasná. Odvaha našich bojujících mužů a žen ohromuje svět od chvíle, kdy Putin 24. února zahájil svůj blitzkrieg překročením našich hranic. Tato odvaha však pramení z hloubi skutečnosti, že naše země je jednotná tak, jak nebyla po staletí. Ta jednota má přitom prostý a jediný účel: uchránit suverenitu našeho národa a životy a svobody našich lidí. V tom jsou všechny politické síly Ukrajiny v naprosté, neotřesitelné shodě.
Jen několik dní před tím, než Vladimir Putin vyslal svou armádu, aby skoncovala s naší existencí coby suverénního státu – snad aby vytvořila quislingovskou vládu, kterou by měl Kreml pod palcem, snad aby anexí celé Ukrajiny, jako v roce 2014 anektovala Krym, jednoduše obnovila ruské impérium –, se ukrajinské demokratické síly, z opozice i koalice prezidenta Volodymyra Zelenského, sešly s prezidentem, abychom přísahali jednotu při obraně svého národa. Od té doby dáváme politiku stranou, dokud trvají boje.
Na Západě jsou dnes bohužel tací, kteří nechápou, že zářnost ukrajinské vojenské reakce na mnohem větší ruskou invazní armádu je přímým důsledkem elánu založeného na naší nově nalezené jednotě, a tuto ozbrojenou solidaritu by vystavili riziku. Vyzývají Ukrajinu, aby se připravila na přijetí územních obětí za účelem dosažení mírové dohody s Ruskem. Takové dohody jsou prý projevem nezaujatého, "realistického" přístupu k diplomacii, jenže není nic realistického na tříštění naší národní jednoty a podlamování vůle našich bojujících mužů a žen nabídkami jednostranných ústupků, jež Kreml shrábne, a pak bude žádat víc.
Nerozumějte mi špatně: nepochybuji o přátelství francouzského prezidenta Emmanuela Macrona a německého kancléře Olafa Scholze s naší zemí. Nepochybuji o upřímnosti jejich přání vidět Ukrajinu dál hrdě stát v řadách nezávislých členů mezinárodního společenství a jsem nevýslovně vděčná za jejich výzvu, aby byl Ukrajině udělen status kandidáta na členství v Evropské unii. Mám však za to, že ve svých úvahách jednoduše nezohlednili tuto jednotu, když vyzvali, aby Ukrajina veřejně provolala ochotu vzdát se části svého území jako předehru k mírovým rozhovorům. Tříštění naší jednoty, nevyhnutelný důsledek jakéhokoli náznaku ochoty zpronevěřit se naší suverenitě, nepřinese mír, nýbrž otevře dveře Rusku, aby dál pustošilo naši zemi.
Naše jednota a vražedná brutalita těch, kdo by naši zemi okupovali, stojí také za zrozením širšího odboje, který se právě teď formuje v těch ukrajinských městech a oblastech, jež okupuje ruská armáda a její kriminální lokajové z Čečenska a Sýrie. Oproti amatérským podzemním hnutím, jež popisuje Kochanski, má však tato vznikající partyzánská armáda určitý náskok. Už od roku 2015 totiž speciální síly z USA a dalších států NATO poskytují Ukrajincům expertní výcvik, včetně vytváření domobrany zběhlé v taktice odboje.
To, jak Kochanski popisuje ukrajinský odboj za druhé světové války, by ruské lídry mělo přimět k zamyšlení, zda nutit Ukrajince k tomu, aby kvůli přežití jako národ opět vedli partyzánskou válku. Při pojednávání Ukrajinské povstalecké armády Kochanski vskutku dokáže jemně rozlišovat a píše ukázněně. Chápe příšerné dilema, v němž se vůdci ukrajinského odboje ocitali, sevřeni mezi nacistický wehrmacht a Stalinovu Rudou armádu.
Rodící se partyzánské hnutí Ukrajiny dnes samozřejmě není v sevření jakkoli podobném nacistickému/sovětskému zlu. Naše partyzánské síly jsou spíš v postavení podobném podzemním armádám západní Evropy během druhé světové války, vyzbrojené a podporované západními demokraciemi. Že dokážou vetřelci způsobit těžké újmy, se jasně ukázalo, když partyzánská skupina udeřila na ruskou leteckou základnu hluboko na okupovaném Krymu, kde zničila bojové stíhačky a bombardéry, a také na sklady zbraní. Kolaboranti by navíc neměli pochybovat, jak neradostný osud je čeká.
Osvobození
Resistance se neuzavírá žádným nadšením, jaké by každý očekával, že vítězství nad nacismem a fašismem přinese. Kochanski místo toho odhaluje, jak zavládl zmatek, zklamání a zahořklost, když se partyzánské armády začaly potýkat s nejistou budoucností a svými selháními za války. Kochanski cituje jednoho účastníka: "Když se nad bojištěm rozplynul kouř, začalo se ukazovat, že jsme utrpěli obrovskou národní porážku… Chytali jsme se posledních iluzorních stébel naděje. Teprve nás čekala adaptace na novou situaci a stál teď proti nám vnitřní nepřítel." Nacisté prohráli, ale pro polovinu Evropy začala nová a škaredá okupace – Stalinovou Rudou armádou.
Až přijde osvobození Ukrajiny, a přijít musí, takovou deziluzi nepřinese. Ano, budeme na čas ochromeni samotným rozsahem úkolu rekonstrukce, který se před námi bude tyčit. Nalezneme ale ve své vlasti trvající jednotu na velkých cílech, které bráníme v této válce: cíl zachovat naši suverenitu, cíl ukotvit naši demokracii a cíl vybudovat na Ukrajině plně evropskou demokratickou společnost.
Skončíme tuto válku s největší nadějí naší národní existence od roku 1991 – příslibem členství v EU – na dosah. Zajistit si členství v Unii bude samozřejmě vyžadovat podobnou výdrž, nezdolnost a jednotu co do záměru, jaké náš lid projevuje dnes. Ale tak jako okupované národy západní Evropy vybudovaly na troskách nacistické nadvlády živé demokracie a nejnovější členové EU ze střední a východní Evropy od pádu komunismu v roce 1989 budují čím dál úspěšněji prosperující svobodné společnosti, my na Ukrajině, pamětliví hrůz našeho současného zápasu, budeme na náročné reformy potřebné ke vstupu do Evropy pohlížet jako na snadnou věc ve srovnání s cenou, kterou teď platíme za svou svobodu.
Z angličtiny přeložil David Daduč