Cómo un tribunal arbitral del Banco Mundial esquilmó a Pakistán
NUEVA YORK – Fondos especulativos y abogados de Wall Street han convertido un arcano mecanismo procesal de los tratados internacionales en una máquina de hacer dinero, a costa de la gente más pobre del mundo. El último botín es un fallo por 5900 millones de dólares contra el gobierno de Pakistán y a favor de dos empresas mineras internacionales (la chilena Antofagasta PLC y la canadiense Barrick Gold Corporation) por un proyecto que Pakistán nunca aprobó y que nunca se ejecutó.
He aquí los hechos.
En 1993, una corporación minera estadounidense, BHP, firmó un acuerdo con la Autoridad de Desarrollo del Baluchistán (BDA, por la sigla en inglés), una corporación pública en la empobrecida provincia pakistaní del Baluchistán, para una operación conjunta de prospección en busca de oro y cobre; de hallarse yacimientos prometedores, el acuerdo también preveía el pedido de una licencia de explotación. Pero BHP no era optimista respecto de la rentabilidad del proyecto y demoró la exploración. A principios de este siglo, entregó los derechos de prospección a una empresa australiana, que creó la Tethyan Copper Company (TCC) para el proyecto.
En 2006, Antofagasta PLC compró TCC por 167 millones de dólares, y le vendió la mitad a Barrick Gold. Pero poco después de la compra, se presentó ante la justicia de Pakistán una demanda contra el acuerdo de operación conjunta original con BHP. En 2013, la Corte Suprema de Pakistán determinó que las condiciones del acuerdo contenían diversas violaciones del derecho contractual y de la legislación minera de Pakistán, y declaró su total nulidad (y por ende, la de los derechos reclamados por TCC).
En concreto, la Corte falló que la BDA no tenía autoridad para imponer el acuerdo a Baluchistán; que adjudicó el contrato sin que haya habido competencia y sin transparencia; y que abusó de su autoridad y violó la ley al prometer grandes desviaciones respecto de las reglas que normalmente se aplican a los proyectos de minería. Además, el acuerdo de operación conjunta se hizo sin obtener, y ni siquiera buscar, numerosas autorizaciones obligatorias de los gobiernos federal y provincial, y BHP no inició la prospección dentro de los plazos fijados por la ley de minería.
La decisión de la Corte Suprema se produjo después de años de litigios de interés público contra el acuerdo por violación de la legislación local y de los derechos de la población. Mientras tanto, se descubrió que el presidente de la BDA tenía conflictos de interés y vivía muy por encima de lo que su salario oficial le permitía, lo que la Corte calificó de sinónimo de corrupción.
Subscribe now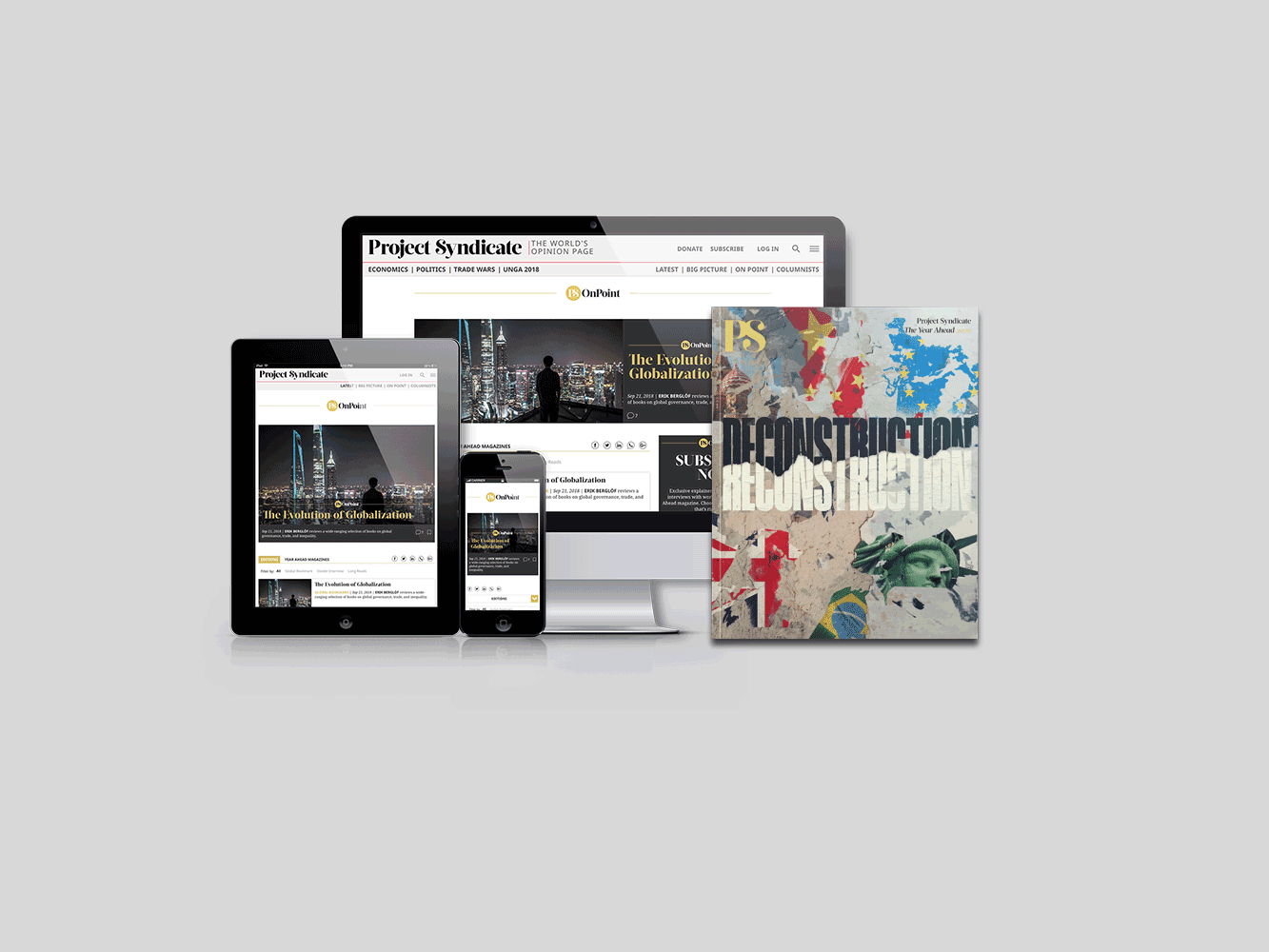 Subscribe now
Subscribe today and get unlimited access to OnPoint, the Big Picture, the PS archive of more than 14,000 commentaries, and our annual magazine, for less than $2 a week.
En un mundo normal, la opinión de la Corte se respetaría, a menos que se presenten pruebas de corrupción u otros ilícitos contra los jueces. Pero en el mundo real en que vivimos, el denominado "estado de derecho internacional" permite a empresas ricas explotar a países pobres con impunidad y desprecio de sus leyes y tribunales.
Cuando TCC perdió el caso en la Corte Suprema de Pakistán, apeló al Centro Internacional de Arreglo de Diferencias relativas a Inversiones (CIADI) del Banco Mundial, mostrando total desprecio hacia las leyes e instituciones pakistaníes. Un panel de tres árbitros sin experiencia ni respeto hacia el sistema legal de Pakistán falló que TCC merecía indemnización por todas las ganancias futuras que presuntamente habría obtenido si el proyecto inexistente, basado en un acuerdo anulado, hubiera seguido adelante…
Pero como no hubo un proyecto real, ni un acuerdo para tal proyecto, los árbitros no tenían base alguna para determinar las condiciones (regalías, impuestos corporativos, normas ambientales, área asignada y otras cláusulas básicas) que hubieran podido estipular los gobiernos de Baluchistán y Pakistán. De hecho, las negociaciones habían estado estancadas varios años por desacuerdos en torno de muchas de esas condiciones.
Sin embargo, el panel del CIADI decidió arbitrariamente que TCC habría tenido derecho a explotar mil kilómetros cuadrados, aunque la ley de minería prohibía otorgar licencia sobre un área de esa magnitud. Los árbitros fallaron que TCC habría recibido una exención impositiva por quince años, aunque no hay pruebas de que esa exención estuviera prevista, y ni siquiera que fuera legal. Y decidieron que se le habría fijado a TCC una tasa de regalías varios puntos porcentuales por debajo del valor legal obligatorio, aunque no hay razones para que Pakistán hiciera algo así.
Los árbitros también determinaron que TCC habría cumplido todas las normas ambientales, o que el gobierno la habría eximido de obligaciones pertinentes, pese a que el área en cuestión se encuentra en una región desértica sujeta a una tensión hídrica extrema y que el proyecto de minería habría demandado cantidades inmensas de agua. Y dictaminaron que el gobierno habría expropiado las tierras necesarias para el tendido de tuberías.
El fallo arbitral es totalmente caprichoso. El tribunal del Banco Mundial dictaminó que un proyecto ilegal, anulado por la Corte Suprema de Pakistán y que jamás se ejecutó, valía más de cuatro mil millones de dólares para los dueños de TCC, que en 2006 pagaron por ese proyecto 167 millones de dólares. Además, el tribunal declaró que Pakistán le debe a TCC una indemnización total con intereses retroactivos y pago de costas legales, lo que eleva el monto a 5900 millones de dólares, o sea más o menos el 2% del PIB de Pakistán. Es más del doble de todo lo que invierte Pakistán en salud pública para 200 millones de personas, en un país donde el 7% de los niños mueren antes de cumplir cinco años. Para muchos pakistaníes, el fallo arbitral del Banco Mundial es una condena a muerte.
El CIADI no es un mediador honesto. Uno de los árbitros en el caso de TCC usa un informe del mismo perito propuesto por TCC en otro caso en el que el árbitro actúa como abogado… Al objetársele este evidente conflicto de intereses, el árbitro se negó a renunciar, y el CIADI prosiguió como si nada.
Gracias a los árbitros del Banco Mundial, los ricos están haciendo fortunas a costa de los países pobres. Empresas multinacionales se hacen un festín con proyectos inexistentes no aprobados. El primer paso para la corrección de este torcido sistema arbitral debe ser revertir el escandaloso fallo contra Pakistán y llevar adelante una investigación a conciencia del proceso defectuoso y corrupto que lo hizo posible.
Traducción: Esteban Flamini