Wyścig do Zrównoważonej Obfitości
DHAKA/NOWY JORK – Globalny wyścig w celu jak najszybszego osiągnięcia zerowej emisji gazów cieplarnianych (GHG) jest również wyścigiem w celu zrealizowania nowego rodzaju obfitości: zdrowia publicznego, żywej przyrody, dobrych miejsc pracy, większej równości i okazji do rozwoju. Aby zbudować ten świat obfitości musimy jednocześnie przyspieszyć walkę z przyczynami zmian klimatycznych oraz zbudować odporność na ich skutki. I musimy to zrobić teraz.
Jako trzej z dziewięciu globalnychambasadorów kampanii ONZ "RacetoZero" i "RacetoResilience" pracujemy nad mobilizacją miast, regionów, firm, inwestorów i opinii publicznej do podjęcia poważnych wysiłków od teraz do 2030 roku. Celem jest zmniejszenie o połowę emisji GHG, regenerowanie przyrody i zapewnienie, że cztery miliardy najbardziej zagrożonych ludzi na świecie może wytrzymać skutki zmian klimatycznych i nadal się rozwijać.
Mamy różne pochodzenie, ale zgadzamy się co do tego, że niszczycielskie skutki zdrowotne i ekonomiczne pandemii COVID-19 podkreślają naszą odpowiedzialność i stwarzają wyjątkową okazję do wyobrażenia sobie bardziej dostatniej przyszłości zarówno dla człowieka, jak i dla naszej planety.
Obfitość w świecie o zerowej emisji nie oznacza eksploatacji i marnowania ograniczonych zasobów, ale raczej docenienie natury, która nas podtrzymuje i chroni. Chodzi o życie w obfitości czystego powietrza i wody, bioróżnorodność, miejsca pracy, zdrową żywność, równość i sprawiedliwość.
W tym celu porozumienieklimatycznezParyża z 2015 r. ma na celu ograniczenie globalnego ocieplenia do znacznie poniżej 2°C w stosunku do poziomu sprzed epoki przemysłowej oraz dążenie do utrzymania go na poziomie 1,5°C. Nauka jasno pokazuje, że każdy ułamek stopnia ocieplenia powoduje więcej zgonów i szkód gospodarczych na całym świecie. Sektor prywatny, samorządy lokalne, społeczności i osoby prywatne mają zatem silne bodźce do działania zgodnie z celami paryskimi, nawet jeśli oznacza to wysunięcie się przed rządy krajowe.
Wysiłki te będą dotyczyć czynników przyczyniających się do poważnych problemów zdrowotnych i przedwczesnych zgonów – w tym zanieczyszczenia powietrza paliwami kopalnymi, ekstremalnych upałów i niezdrowej diety – jednocześnie promując wzrost gospodarczy i tworząc miliony miejsc pracy. Na przykład poprzez ponowne przemyślenie systemu żywnościowego – od sposobu produkcji, marketingu i sprzedaży żywności po sposób jej utylizacji – możemy zmniejszyć emisje GHG z sektora, który obecnie stanowijednątrzeciąglobalnejsumy, jednocześnie tworząc źródło zatrudnienia, zdrowia oraz pochłaniaczy dwutlenku węgla.
PS Events: What Economics is Missing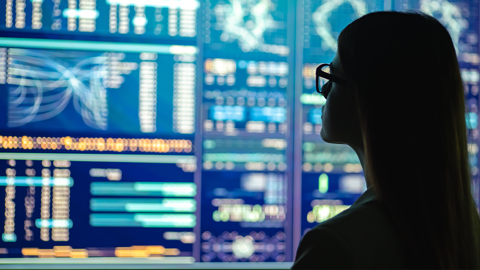 PS Events: What Economics is Missing
Our latest event, What Economics is Missing, is now live.
Click the link below for opening remarks from Dani Rodrik, followed by a discussion among Ashwini Deshpande, Raquel Fernández, Minouche Shafik, and Vera Songwe on how to achieve inclusivity in economics.

Jednym z podejść, które promuje Szczyt Systemów Żywnościowych ONZ-tu jest FoodandLandNetZeroCountryAlliance - dobrowolna koalicja krajów, które zobowiązują się do zerowej emisji netto gazów cieplarnianych z żywności i użytkowania gruntów do 2050 r. Sojusz ten dąży do osiągnięcia tego celu w sposób, który zwiększa produktywność rolników i umożliwia im wytwarzanie bardziej pożywnych i zrównoważonych produktów.
Trwają prace nad ograniczeniem emisji. Choć musimy je przyspieszyć, to rozwiązania są w dużej mierze już znane. Mniej zrozumiałe jest wezwanie porozumienia paryskiego do określenia krajowych planów zwiększenia zdolności przystosowania się do zmiany klimatu, wzmocnienia odporności i zmniejszenia podatności na zmiany klimatu. Ale te dwa cele – łagodzenie zmian klimatu i przygotowanie na ich skutki – są współzależne.
W końcu rozwój energii słonecznej i farm wiatrowych, elektrycznych sieci transportowych i innej czystej infrastruktury jest kluczowym elementem przejścia na gospodarkę o zerowej emisji. Ale musimy zbudować tę infrastrukturę, aby wytrzymać ekstremalne upały i zimno, powodzie, susze i pożary. Musimy ją również rozwijać w krajach najbardziej podatnych na klimatyczne problemy, aby zapewnić bardziej odporne i dochodowe źródła utrzymania, takie jak zrównoważonesystemyżywnościowe.
Budowanie odporności zaczyna się od lokalnych, dostosowanych do potrzeb społeczności rozwiązań, od systemów wczesnego ostrzegania o ekstremalnych warunkach pogodowych po przywracanie naturalnego kapitału, takiego jak lasy, namorzyny i ekosystemy oceaniczne. Ale wnioski z tych projektów prowadzonych lokalnie muszą być rozpowszechniane na całym świecie.
Finanse będą miały kluczowe znaczenie w tym wyścigu do obfitości i – jak przekonywał sekretarz generalny ONZ AntónioGuterres – muszą być równo podzielone między działania łagodzące i adaptacyjne. Takie postępowanie odblokuje korzyści, podobnie jak finansowanie czystej energii. Według GlobalnejKomisjids. Adaptacji, zainwestowanie w tej dekadzie 1,8 biliona dolarów w projekty takie jak systemy wczesnego ostrzegania, ochrona namorzyn i gospodarka wodna może przynieść 7,1 biliona dolarów korzyści netto.
Pandemia COVID-19 obnażyła niebezpieczeństwa wynikające z nieprzygotowania oraz braki w naszych obecnych systemach gospodarczych i zdrowotnych. Zobaczyliśmy, że zdrowie publiczne, gospodarcze i planetarne są ze sobą nierozerwalnie związane – i że musimy teraz przywrócić wszystkie trzy razem. Obecny rok oferuje nam trzy możliwości poszerzenia tego programu.
We wrześniu pierwszy w historii Szczyt Systemów Żywnościowych ONZ zmobilizuje rządy i sektor prywatny do zaangażowania się w zrównoważone rozwiązania niektórych z największych wyzwań na świecie: ubóstwa, nierówności płci, głodu i zmian klimatycznych.
To przygotuje grunt pod październikową konferencję ONZ Bioróżnorodność (COP15) w Kunming w Chinach, gdzie rządy tworzyć będą ramy dla odwrócenia utraty bioróżnorodności w tej dekadzie. Następnie, na szczycie klimatycznym ONZ COP26 w Glasgow w listopadzie, możemy wykorzystać te nowe zobowiązania do przekształcenia systemów żywnościowych i regeneracji przyrody, aby opracować wzmocnione plany działań na rzecz klimatu, które pasują do celów porozumienia paryskiego.
Tt trzy szczyty dają rządom możliwość wysłuchania chóru przedsiębiorstw, inwestorów, miast, regionów i obywateli wzywających do zdrowszej i bardziej odpornej przyszłości. Wszyscy możemy być zwycięzcami w wyścigu do zrównoważonej obfitości. Wyścig się rozpoczął.
Z angielskiego przetłumaczyła Marz McNamer