A Rusia le robaron el futuro
BERLÍN – El presidente ruso Vladimir Putin ya eligió. Llevó la guerra a Ucrania. Es un punto de inflexión para Europa. Por primera vez desde las guerras de los Balcanes en los noventa (que se limitaron al área de la Yugoslavia en desintegración), el continente vuelve a confrontar bombardeos de ciudades y el avance de los tanques. Pero esta vez, los combates los inició una superpotencia nuclear.
Al ordenar una invasión, Putin exhibe un descarado desprecio de los tratados internacionales y del derecho de las naciones. No ha habido un hecho comparable en Europa desde los tiempos de Hitler. Según las últimas declaraciones de Putin, Ucrania no tiene derecho a existir como estado soberano, aun siendo miembro de Naciones Unidas, de la Organización para la Seguridad y la Cooperación en Europa y del Consejo de Europa; y a pesar de que Rusia misma (bajo Boris Yeltsin) reconoció su independencia.
Putin ahora dice que Ucrania es parte inseparable de Rusia. Lo que piense la mayoría de los ucranianos lo tiene sin cuidado; lo único que importa es la grandeza de Rusia y su lugar en el mundo. Pero no nos equivoquemos: el objetivo de Putin trasciende Ucrania. Su guerra apunta a la totalidad del sistema europeo, que se basa en la inviolabilidad de las fronteras. Con su intento de redibujar el mapa por la fuerza, aspira a revertir el proyecto europeo y a restablecer a Rusia como la principal potencia, al menos en Europa oriental. Se trata de borrar las humillaciones de los noventa, y de que Rusia vuelva a ser una potencia global, a la par de Estados Unidos y de China.
Según Putin, Ucrania no tiene tradición de estado independiente, y se ha convertido en una mera herramienta del expansionismo estadounidense y de la OTAN, con lo que plantea una amenaza a la seguridad de Rusia. En un extravagante discurso el día antes de que sus tropas cruzaran la frontera, Putin llegó al extremo de afirmar que Ucrania está tratando de conseguir armas nucleares. Pero en realidad, cuando la Unión Soviética se derrumbó a principios de los noventa, Ucrania (que en aquel momento albergaba el tercer mayor arsenal nuclear del mundo) las entregó a Rusia, con el apoyo diplomático activo del «malvado» Estados Unidos.
Lo hizo porque recibió «garantías» de integridad territorial, según lo estipulado en el Memorándum de Budapest del 5 de diciembre de 1994, un documento que firmaron como garantes Estados Unidos, el Reino Unido y Rusia, junto con Ucrania, Bielorrusia y Kazajistán (los dos últimos renunciaron a los pequeños arsenales nucleares que habían heredado de la URSS).
Confrontadas con los hechos históricos, las declaraciones de Putin son absurdas. Es evidente que su principal intención es darle a la población rusa una justificación para invadir Ucrania. Putin sabe que si los rusos pudieran elegir entre una guerra para dominar Europa oriental y una vida mejor y más próspera en casa, preferirían lo segundo. Pero como tantas veces en la historia de Rusia, les están robando el futuro sus gobernantes.
Introductory Offer: Save 30% on PS Digital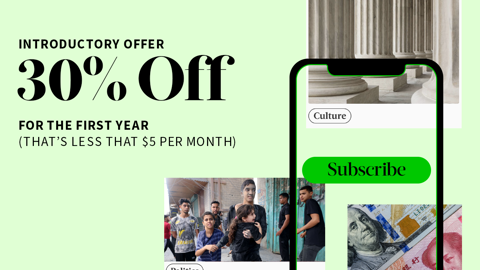 Introductory Offer: Save 30% on PS Digital
Subscribe now to gain greater access to Project Syndicate – including every commentary and our entire On Point suite of subscriber-exclusive content – starting at less than $5 per month.
El ascenso de Rusia a la condición de potencia global en los siglos XIX y XX generó un sinfín de tragedias, no sólo para los vecinos a los que subyugó y gradualmente absorbió, sino también para el propio pueblo ruso. La dirigencia actual china, en particular, debería acordarse de esta historia, ya que la Rusia imperial le quitó más territorio a China que a cualquier otro país.
Lo que al parecer Putin no comprende es que la vieja política de Rusia de imponer su dominio a pueblos extranjeros en su esfera de influencia alienta a otros países a buscar el modo de huir de la prisión geopolítica del Kremlin tan pronto como puedan, pidiendo protección a la OTAN. La expansión de la Alianza hacia el este después de 1989 ejemplifica esta dinámica. Ucrania no quiere unirse a la OTAN porque la OTAN tenga intención de atacar a Rusia, sino porque Rusia dio pruebas cada vez más evidentes de que tenía intención de atacar a Ucrania. Y ahora lo hizo.
No olvidemos que en los noventa, la propaganda rusa acusaba a Occidente de tramar toda clase de planes maléficos. Ninguno se puso en práctica en aquel momento en que Rusia estaba postrada, porque Occidente jamás tuvo algún plan de esa naturaleza. Las acusaciones eran un disparate pensado para generar miedo.
El proyecto imperial ruso siempre se caracterizó por una combinación de pobreza fronteras adentro, opresión brutal, paranoia desatada y aspiraciones de poder mundial. Aun así, ha resultado excepcionalmente resistente a la modernización, no sólo bajo los zares y luego bajo Lenin y Stalin, sino también bajo Putin.
Basta comparar la economía de Rusia con la de China. Ambos son sistemas autoritarios, pero el ingreso per cápita de los chinos viene creciendo en forma sostenida, mientras el nivel de vida de los rusos declinaba. En términos históricos, Putin está arrastrando a Rusia de regreso al siglo XIX, en busca de una grandeza pasada, mientras China avanza a toda marcha para convertirse en la superpotencia determinante del siglo XXI. Mientras China lograba un grado nunca antes visto de modernización económica y tecnológica, Putin destinó los ingresos de la exportación de energía a sus fuerzas armadas; al hacerlo, les birló otra vez el futuro a los rusos.
Ucrania intentó escapar de este ciclo interminable de pobreza, opresión y ambiciones imperiales, orientándose cada vez más hacia Europa. Pero una plena democracia liberal a la europea en Ucrania pondría en riesgo el dominio autoritario de Putin. El pueblo ruso se preguntaría, y preguntaría a sus líderes: ¿por qué nosotros no?
Putin no podría responderles, y lo sabe. Ese es el motivo por el que Rusia hoy está en Ucrania.
Traducción: Esteban Flamini