L'avenir volé de la Russie
BERLIN – Le président russe Vladimir Poutine a fait son choix. Il a amené la guerre en Ukraine. C'est un moment décisif pour l'Europe. Pour la première fois depuis les guerres des Balkans des années 1990, qui se sont limitées à la région de la Yougoslavie à l'heure de sa désintégration, le continent est une fois de plus confronté à des bombardements de villes et à des divisions de chars en mouvement. Sauf que cette fois-ci, c'est une superpuissance nucléaire qui a ouvert les hostilités.
En ordonnant une invasion, Poutine affiche un mépris éhonté à l'encontre des traités internationaux et du droit international. Il n'y a pas eu d'événement comparable en Europe depuis Hitler. Selon les dernières déclarations de Poutine, l'Ukraine n'a aucun droit d'exister en tant qu'État souverain – même si elle est membre des Nations Unies, de l'Organisation pour la sécurité et la coopération en Europe et du Conseil de l'Europe - et même si la Russie elle-même (sous Boris Eltsine) a reconnu l'indépendance du pays.
Poutine affirme à présent que l'Ukraine est une partie inséparable de la Russie. Quelle que soit l'opinion de la majorité des Ukrainiens, la grandeur de la Russie et son prestige international sont tout ce qui compte. Mais ne nous méprenons pas : Poutine veut davatage que l'Ukraine. Sa guerre concerne l'ensemble du système européen, qui repose avant tout sur l'inviolabilité des frontières. En cherchant à redessiner la carte par la force, il espère renverser le projet européen et rétablir la Russie comme puissance prééminente, du moins en Europe de l'Est. Les humiliations des années 1990 sont sur le point d'être effacées, la Russie accédant une nouvelle fois au rang de puissance mondiale, à égalité avec les États-Unis et la Chine.
Selon Poutine, l'Ukraine n'a aucune tradition de statut étatique et est devenue un simple outil de l'expansionnisme américain et de l'OTAN, ce qui représente une menace pour la sécurité de la Russie. Dans un discours bizarre prononcé la veille de l'assaut de ses troupes de l'autre côté de la frontière, Poutine est même allé jusqu'à déclarer que l'Ukraine tente d'acquérir des armes nucléaires. En fait, lorsque l'Union soviétique s'est effondrée au début des années 1990, l'Ukraine – qui abritait à l'époque le troisième arsenal nucléaire mondial – a cédé ses armes nucléaires à la Russie avec le soutien diplomatique actif des États-Unis « maléfiques ».
L'Ukraine a agi en ce sens parce qu'elle avait reçu des « garanties » de son intégrité territoriale, comme le stipule le Mémorandum de Budapest du 5 décembre 1994. Ce document a été signé par les puissances garantes : les États-Unis, le Royaume-Uni et la Russie, aux côtés de l'Ukraine, de la Biélorussie et du Kazakhstan (les deux derniers ont abandonné leurs petits arsenaux nucléaires hérités de l'URSS).
Les déclarations de Poutine sont absurdes à l'aune des faits historiques. Son but premier consiste de façon claire à donner à sa propre population une justification pour envahir l'Ukraine. Poutine sait que si les Russes lambdas avaient le choix entre une guerre pour dominer l'Europe de l'Est, et une vie meilleure et plus prospère dans leur pays, ils préféreraient cette dernière option. Comme souvent dans l'histoire russe, le peuple du pays est dépossédé de son avenir par ses dirigeants.
Introductory Offer: Save 30% on PS Digital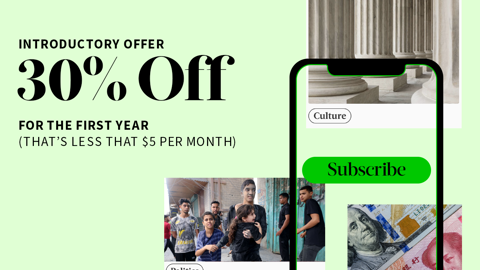 Introductory Offer: Save 30% on PS Digital
Subscribe now to gain greater access to Project Syndicate – including every commentary and our entire On Point suite of subscriber-exclusive content – starting at less than $5 per month.
L'accession de la Russie à la puissance mondiale aux XIXe et XXe siècles a entraîné de nombreuses tragédies non seulement pour les voisins qu'elle a subjugués et graduellement absorbés, mais également pour son propre peuple. Les dirigeants actuels de la Chine, en particulier, devraient être conscients de cette histoire, compte tenu du fait que la Russie impériale a conquis davantage de territoire sur la Chine que sur quiconque.
Ce que Poutine ne semble pas réaliser, c'est que la politique de longue date de la Russie visant à dominer les peuples étrangers dans sa sphère d'influence fait que d'autres pays se concentrent sur la manière d'échapper à la prison géopolitique du Kremlin dès qu'ils le peuvent, en s'assurant la protection de l'OTAN. L'expansion de l'alliance à l'Est après 1989 témoigne de cette dynamique. L'Ukraine veut rejoindre l'OTAN non pas parce que l'OTAN a l'intention d'attaquer la Russie, mais parce que la Russie a de plus en plus démontré son intention d'attaquer l'Ukraine. Et c'est ce qui vient d'arriver.
Il est bon de rappeler que dans les années 1990, la propagande russe accusait l'Occident de tramer toutes sortes de plans malintentionnés. Aucun de ces plans n'a été réalisé à l'époque, lorsque la Russie était en mauvaise posture, parce qu'aucun projet de ce genre n'existait à l'Ouest. Les accusations n'étaient que des tissus d'absurdités destinés à faire peur.
Le projet impérial russe s'est toujours caractérisé par un mélange de pauvreté au niveau national, d'oppression brutale, de paranoïa lyrique et d'aspirations au rang de puissance mondiale. Et pourtant, il s'est avéré exceptionnellement résistant à la modernisation – pas seulement sous les tsars, puis sous Lénine et Staline, également sous Poutine.
Il suffit de comparer l'économie de la Russie à celle de la Chine. Ce sont tous deux des systèmes autoritaires, mais les revenus par habitant chinois ont connu une forte croissance alors que les niveaux de vie russes ont diminué. En termes historiques, Poutine ramène la Russie au XIXe siècle, à la recherche de sa grandeur passée, tandis que la Chine avance pour devenir la superpuissance déterminante du XXIe siècle. Alors que la Chine réalise une modernisation économique et technologique sans précédent, Poutine engrange les revenus de la Russie de ses exportations d'énergie dans l'armée, en dépossédant une fois encore le peuple russe de son avenir.
L'Ukraine tente d'échapper à ce cycle sans fin de pauvreté, d'oppression et d'ambition impérialiste, en s'orientant de plus en plus vers l'Europe. Une démocratie libérale de style européen efficace en Ukraine risque de mettre en péril le régime autoritaire de Poutine. Le peuple russe pourrait se poser cette question à lui-même, puis à ses dirigeants : « Pourquoi pas nous ? »
Poutine n'aurait aucune bonne réponse à leur donner - et il le sait très bien. C'est pour cette raison que la Russie est en Ukraine aujourd'hui.