Geopolitika přírody
ŽENEVA – Od války Ruska proti Ukrajině po řevnivost mezi Amerikou a Čínou, multilateralismem v posledních letech otřásají tektonické geopolitické posuny. O mnoha konsekvencích – od stoupajících cen potravin a energií po sílící rizika zásadního konfliktu – se sice už dlouho diskutuje, přesto je třeba věnovat víc pozornosti důsledkům těchto posunů pro snahy vypořádat se s mnohovrstevnou krizí klimatu a přírody.
Geopolitická změna, již právě prožíváme, hrozí, že rozštěpí světový řád vedví. Klíčovou známkou tohoto dění je rozhodnutí značné části globálního Jihu podpořit – nebo přinejmenším odmítnout odsoudit – rozsáhlou loňskou invazi Ruska na Ukrajinu, navzdory snahám Západu izolovat a ztrestat Kreml.
Navíc se možná brzy rozroste skupina významných rozvíjejících se ekonomik známá pod zkratkou BRICS (Brazílie, Rusko, Indie, Čína a Jižní Afrika), která se vždy snažila vytvářet alternativy k mezinárodním institucím pod vedením Západu, neboť zájem o vstup vyjádřilo 19 zemí. Probíhá také debata o vytvoření nové měny BRICS, která by nahlodala globální dominanci amerického dolaru.
Čína mezitím tvrdě usiluje o rozšíření mezinárodního využití své vlastní měny, žen-min-pi, a daří se jí dosahovat jistých úspěchů. Brazilský prezident Luiz InácioLula da Silva nedávno učinil opatření, která mají usnadnit zúčtování obchodu denominovaného v žen-min-pi mezi Čínou a Brazílií.
Utvářet sdílený pocit smysluplnosti a formovat koordinované úsilí potřebné k řešení krize klimatu a přírody by bylo těžké i za nejlepších dob. Ve světě vyznačujícím se nedůvěrou, soupeřením, fiskálními omezeními a rozcházejícími se politickými prioritami se to zdá téměř nemožné. Přesto mnozí – zejména na globálním Severu – ani zdaleka nestaví mosty a naopak jitří spory.
Dobrým příkladem je nedávná legislativa Evropské unie zakazující dovoz výrobků s vazbou na odlesňování. Tento předpis – vyžadující od společností prodávajících v EU zboží, jako je káva, hovězí a sója, aby předložily ověřitelné důkazy, že nebylo vyprodukováno na nedávno odlesněné půdě – přivítali zelení aktivisté a evropští politici. Opatření se ale setkalo i se značnou kritikou – a nejen od zájmových skupin zemědělských podniků, které se snaží vyhnout nákladům za poškozování životního prostředí. Krátce před jeho schválením brazilská a indonéská vláda předložily dopis podepsaný 14 členskými státy Světové obchodní organizace, které si posteskly, že EU jde cestou "jednostranné legislativy" namísto "mezinárodní spolupráce". Jelikož EU nepřistoupila ke konzultaci s dotčenými zeměmi, vytvořila "nákladné a nepraktické požadavky na sledovatelnost a geolokaci" u "nejistého a diskriminačního" seznamu výrobků.
Introductory Offer: Save 30% on PS Digital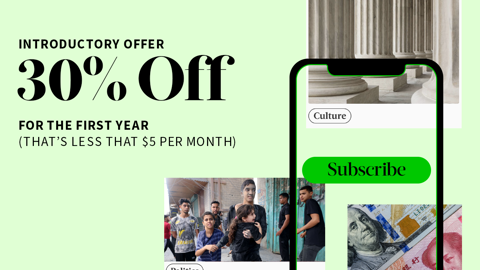 Introductory Offer: Save 30% on PS Digital
Subscribe now to gain greater access to Project Syndicate – including every commentary and our entire On Point suite of subscriber-exclusive content – starting at less than $5 per month.
Podobně problematické jsou dobrovolné trhy s uhlíkovými kredity a rodící se trhy s kredity v oblasti druhové pestrosti. Kritici bohatých zemí si stěžují, že se těmto trhům dosud nepodařilo přinést věrohodné "dodatečné" úbytky atmosférického uhlíku. Názorným dokladem jsou skandály, jež vyvolávají široce rozšířené nedostatky v certifikovaných přírodně založených uhlíkových kreditech. Představitelé globálního Jihu zase zdůrazňují nerovnosti, jež uhlíkové kredity zachovávají, když se kupují na globálním Jihu za pouhých 5-10 dolarů a pak se v Evropě prodávají za sto dolarů a víc.
Představitelé rozvíjejících se ekonomik navíc zdůrazňují zdráhavost movitějších zemí financovat ochranu stávajících lesů. Na nedávném summitu One Forest, který společně pořádali gabonský prezident Ali Bongo Ondimba a francouzský prezident Emmanuel Macron, poznamenal gabonský ministr životního prostředí Lee White, že jako jedny z nejdůležitějších světových jímek uhlíku "lesy potenciálně představují 20-30 % řešení změny klimatu". Uhlíkové kredity mohou pomoci nasměrovat financování do ochrany lesů, ale jedině budou-li se kupovat za spravedlivé a předvídatelné ceny.
Existují poměrně přímočaré způsoby, jak zlepšit míru spolupráce a urychlit pokrok směřující ke sdíleným cílům v oblasti klimatu a přírody. Kupříkladu předpis EU proti odlesňování by mohl mít mnohem větší vliv a inspirovat účinnější spolupráci, kdyby obsahoval podporu opatření, která příslušnou legislativu v dotčených zemích nebudou přebíjet, nýbrž posilovat. V návaznosti na nápady sdílené během summitu One Forest by navíc bohaté země mohly přijmout myšlenku poskytování plateb za ekosystémové služby ve prospěch zemí, které udržují své lesy, a zavést minimální cenu za kredity v oblasti uhlíku a druhové pestrosti.
Nedávno ohlášená Aliance přírodně pozitivních ekonomik při skupině G7 – koncipovaná jako "fórum ke sdílení znalostí a vytváření informačních sítí na dobrovolné bázi ve spolupráci se soukromým sektorem a občanskou společností" – by mohla podpořit posun k větší spolupráci nad rámec G7. Klíčové by bylo zaměřit se na to, jak naplňovat přírodní a klimatické cíle, aniž by to prohlubovalo stávající technologické výhody a vytvářelo další obchodní bariéry, a spíše usilovat o inkluzivitu a rovnost.
Významné příležitosti představuje také předsednictví Brazílie ve skupině G20 v roce 2024 a její role hostitelky Konference OSN o změně klimatu v roce 2025 (COP30). Jako světově nejvlivnější představitelka rozvojových ekonomik s velkým přírodním bohatstvím by Brazílie mohla těchto platforem využít k mobilizaci větší podpory pro země, které dělají pro ochranu klimatu a ochranu přírody nejvíc, třebaže k příčinám krizí, s nimiž se střetáme, přispěly nejméně. Klíčová bude transformace globálního ekonomického a finančního uspořádání za účelem posílení udržitelnosti.
Příroda a klima budou součástí nové geopolitiky, v dobrém i ve zlém. Alternativou k inkluzivnějšímu přístupu není pomalejší pokrok, ale potenciálně vůbec žádný pokrok. Tak jako Rusko přesměrovalo vývoz svých energií do zemí, které se nepřipojily k západním sankcím, vývozci potravin, kteří čelí faktickým "sankcím" EU kvůli odlesňování, si pro své zboží jednoduše mohou najít nové odběratele. V takových situacích tratí všichni, včetně přírody.
Bez přístupu založeného na spolupráci se přírodně bohaté země mohou rozhodnout, že vytvoří klub prodávajících suverénů zaměřený na zlepšování vlastních směnných relací, podobný tomu, jak už dlouho působí OPEC ve prospěch producentů ropy. Ostatně Brazílie, Indonésie a Demokratická republika Kongo, které vlastní nejrozsáhlejší tropické lesy světa, už utvořily alianci zaměřenou v zásadě na to, aby tlačila bohatý svět k financování ochrany lesů.
Opatření jako legislativa EU proti odlesňování nebo dobrovolné trhy s uhlíkem mohou vypadat jako kroky správným směrem. Dokonce mohou být krátkodobě přínosné. V důsledku odcizení rozvojového světa – v době globálního geopolitického přeskupování, ničeho menšího – však jejich dlouhodobá cena může být příliš vysoká.
Z angličtiny přeložil David Daduč