Die Geopolitik der Natur
GENF – Von Russlands Krieg gegen die Ukraine bis zu Amerikas Rivalität mit China – tektonische Verschiebungen in der Geopolitik haben den Multilateralismus in den letzten Jahren auf eine harte Probe gestellt. Während viele der Folgen – von steigenden Lebensmittel- und Energiepreisen bis hin zu den zunehmenden Risiken größerer Konflikte – ausführlich erörtert wurden, muss den Auswirkungen dieser Verschiebungen auf die Bemühungen zur Bewältigung der vielschichtigen Klima- und Naturkrise mehr Aufmerksamkeit gewidmet werden.
Der geopolitische Wandel, den wir derzeit erleben, droht die Weltordnung in zwei Teile zu spalten. Ein wichtiges Zeichen dafür ist die Entscheidung eines Großteils des globalen Südens, Russlands umfassende Invasion in der Ukraine im vergangenen Jahr zu unterstützen – oder zumindest nicht zu verurteilen –, trotz der Bemühungen des Westens, den Kreml zu isolieren und zu bestrafen.
Darüber hinaus könnte die BRICS-Gruppe der großen Schwellenländer (Brasilien, Russland, Indien, China und Südafrika), die schon immer versucht hat, Alternativen zu den vom Westen geführten internationalen Institutionen zu schaffen, noch größer werden, da 19 Länder ihr Interesse an einem Beitritt bekundet haben. Es wird auch über die Schaffung einer neuen BRICS-Währung diskutiert, um die globale Vorherrschaft des US-Dollars anzufechten.
In der Zwischenzeit arbeitet China hart daran, die Verwendung seiner eigenen Währung, des Renminbi, international auszuweiten, und kann dabei einige Erfolge verzeichnen. Erst kürzlich hat der brasilianische Präsident Luiz Inácio Lula da SilvaSchritte unternommen, um den Handel zwischen China und Brasilien in Renminbi zu erleichtern.
Selbst in den besten Zeiten wäre es schwierig, ein gemeinsames Ziel zu finden und die notwendigen koordinierten Maßnahmen zu ergreifen, um der Klima- und Naturkrise zu begegnen. In einer Welt, die von Misstrauen, Konkurrenz, Haushaltszwängen und unterschiedlichen politischen Prioritäten geprägt ist, scheint dies fast unmöglich. Doch anstatt Brücken zu bauen, vertiefen viele – vor allem im globalen Norden – die Spaltung.
Das jüngste Gesetz der Europäischen Union, das die Einfuhr von Produkten verbietet, die mit der Abholzung von Wäldern in Verbindung stehen, ist ein typisches Beispiel dafür. Das Gesetz, das Unternehmen, die Produkte wie Kaffee, Rindfleisch und Soja in der EU verkaufen, verpflichtet, nachzuweisen, dass diese nicht auf kürzlich abgeholzten Flächen angebaut wurden, wurde von Umweltaktivisten und europäischen Politikern begrüßt. Aber die Maßnahme ist auch auf erhebliche Kritik gestoßen – und zwar nicht nur von Seiten der Agrarindustrie, die Kosten für Umweltzerstörung vermeiden will. Kurz vor der Verabschiedung legten die Regierungen Brasiliens und Indonesiens einen von 14 Mitgliedsstaaten der Welthandelsorganisation (WTO) unterzeichneten Brief vor, in dem sie beklagten, die EU verfolge "unilaterale Gesetzgebung" statt "internationales Engagement". Da die EU die betroffenen Länder nicht konsultiert habe, stelle sie "kostspielige und schwer umsetzbare Anforderungen an die Rückverfolgbarkeit und Geolokalisierung" für eine "unklare und diskriminierende" Liste von Produkten.
Introductory Offer: Save 30% on PS Digital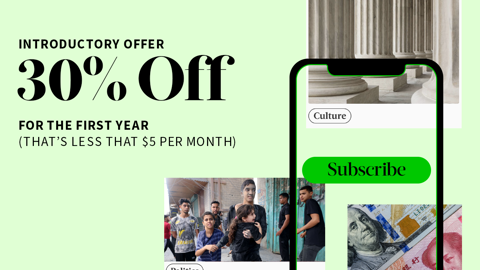 Introductory Offer: Save 30% on PS Digital
Subscribe now to gain greater access to Project Syndicate – including every commentary and our entire On Point suite of subscriber-exclusive content – starting at less than $5 per month.
Ähnlich fehlerhaft sind die freiwilligen Märkte für CO2-Zertifikate und die entstehenden Märkte für Biodiversitätsgutschriften. Kritiker aus den reichen Ländern beklagen, dass diese Märkte keine glaubwürdigen "zusätzlichen" Reduktionen des atmosphärischen Kohlenstoffs gebracht haben. Ein Beispiel dafür sind die Skandale, die sich aus den weit verbreiteten Mängeln bei zertifizierten naturbasierten CO2-Gutschriften ergeben haben. Führende Politiker aus dem Globalen Süden verweisen ihrerseits auf die Ungleichheiten, die sie aufrechterhalten, da CO2-Gutschriften im Globalen Süden für nur 5-10 Dollar gekauft und in Europa für 100 Dollar oder mehr verkauft werden.
Führende Vertreter der Entwicklungsländer weisen zudem auf die mangelnde Bereitschaft der reicheren Länder hin, sich finanziell am Erhalt der bestehenden Wälder zu beteiligen. Auf dem jüngsten One Forest Summit, zu dem der gabunische Präsident Ali Bongo Ondimba und der französische Präsident Emmanuel Macron gemeinsam eingeladen hatten, wies der gabunische Umweltminister Lee White darauf hin, dass die Wälder als einige der wichtigsten Kohlenstoffsenken der Welt "potenziell 20-30 % der Lösung für den Klimawandel darstellen". Emissionsgutschriften können dazu beitragen, Finanzmittel in die Erhaltung der Wälder zu lenken, allerdings nur, wenn sie zu fairen und vorhersehbaren Preisen erworben werden.
Es gibt relativ einfache Möglichkeiten, das Engagement zu verbessern und den Fortschritt in Richtung gemeinsamer Klima- und Naturziele zu beschleunigen. Beispielsweise könnte das EU-Gesetz zur Eindämmung der Entwaldung eine viel größere Wirkung entfalten – und eine effektivere Zusammenarbeit fördern –, wenn es Maßnahmen zur Förderung und nicht zur Abschaffung der entsprechenden Gesetzgebung in den betroffenen Ländern beinhalten würde. Aufbauend auf den Erkenntnissen des One Forest Summit könnten reiche Länder die Idee aufgreifen, Zahlungen für Ökosystemleistungen an Länder zu leisten, die ihre Wälder erhalten, und eine Preisuntergrenze für Kohlenstoff- und Biodiversitätsgutschriften festlegen.
Die kürzlich von der G7 angekündigteAlliance of Nature Positive Economies – konzipiert als "Forum für den Wissensaustausch und die Bildung von Informationsnetzwerken auf freiwilliger Basis in Zusammenarbeit mit dem Privatsektor und der Zivilgesellschaft" – könnte den Übergang zu einer stärkeren Zusammenarbeit über die G7 hinaus unterstützen. Entscheidend wäre, sich darauf zu konzentrieren, wie Umwelt- und Klimaziele erreicht werden können, ohne bestehende technologische Vorteile zu vertiefen und neue Handelsbarrieren zu errichten, und sich stattdessen auf Inklusivität und Gerechtigkeit zu konzentrieren.
Brasiliens G20-Vorsitz im Jahr 2024 und seine Rolle als Gastgeber der UN-Klimakonferenz im Jahr 2025 (COP30) bieten ebenfalls große Chancen. Als weltweit einflussreichster Vertreter der Entwicklungsländer mit großem Naturreichtum könnte Brasilien diese Plattformen nutzen, um mehr Unterstützung für die Länder zu mobilisieren, die am meisten für den Klimaschutz und den Erhalt der Natur tun, obwohl sie am wenigsten zu den Krisen beigetragen haben, mit denen wir heute konfrontiert sind. Die Umgestaltung der globalen Wirtschafts- und Finanzarchitektur zur Förderung der Nachhaltigkeitsziele wird von entscheidender Bedeutung sein.
Natur und Klima werden Teil der neuen Geopolitik sein, im Guten wie im Schlechten. Die Alternative zu einem inklusiveren Ansatz ist nicht ein langsamerer Fortschritt, sondern möglicherweise gar kein Fortschritt. So wie Russland seine Energieexporte in Länder umgeleitet hat, die sich nicht den westlichen Sanktionen unterworfen haben, könnten Nahrungsmittelexporteure, die sich de facto mit "Sanktionen" der EU gegen die Abholzung von Wäldern konfrontiert sehen, einfach neue Abnehmer für ihre Waren finden. In solchen Situationen verlieren alle, auch die Natur.
Ohne einen kooperativen Ansatz könnten sich naturreiche Länder sogar dazu entschließen, einen Club souveräner Verkäufer zu gründen, um ihre Handelsbedingungen zu verbessern, wie es die OPEC seit langem für die Erdölproduzenten tut. Brasilien, Indonesien und die Demokratische Republik Kongo – die Länder mit den größten Tropenwäldern der Welt – haben bereits eine Allianz gegründet, deren Hauptziel es ist, die reiche Welt zur Finanzierung des Waldschutzes zu drängen.
Maßnahmen wie die EU-Vorschrift zur Eindämmung der Entwaldung oder freiwillige Kohlenstoffmärkte mögen als Schritte in die richtige Richtung erscheinen. Und sie mögen kurzfristig Vorteile bringen. Aber die langfristigen Kosten könnten zu hoch sein, da sie die Entwicklungsländer in einer Zeit der globalen geopolitischen Neuausrichtung verprellen.
Übersetzung: Andreas Hubig