O debate político que a Europa precisa
SASKATOON – A zona euro está numa situação difícil. Apesar das doses sucessivas de estímulo monetário do Banco Central Europeu, a inflação permanece obstinadamente abaixo da meta. A política monetária convencional e até a flexibilização quantitativa têm, evidentemente, potencialidade limitada quando as taxas de juro são nulas ou próximas do zero.
Além disso, os céticos monetários preocupam-se com o facto de a redução das taxas prejudicar ainda mais os bancos da Europa. Eles alertam que as compras de ativos adicionais além do nível mensal de 20 mil milhões de euros (22 mil milhões de dólares) já acordados, prejudicarão a liquidez dos mercados financeiros. Ao fazer subir o preço dos ativos, o BCE poderia expor o sistema financeiro a riscos de estabilidade quando esses elevados preços caíssem.
O evento óbvio que precipitaria essa queda seria uma recessão. E quando essa desaceleração se concretizar, o BCE terá pouca margem de manobra para compensar os efeitos, novamente porque as taxas de juro já estão baixas.
A solução para esse enigma proposta pela presidente do BCE, Christine Lagarde, é uma maior dependência da política fiscal. Ao comprarem títulos do governo com taxas de juro negativas, os investidores estão literalmente a implorar aos governos europeus que façam empréstimos. Enquanto as taxas de crescimento permanecerem paradas em níveis baixos devido a gastos privados anémicos, um pouco de gastos públicos adicionais é exatamente o remédio decretado. Se, no entanto, a economia entrar em recessão, o estímulo fiscal poderá ser aumentado ainda mais.
O problema é que os governantes nacionais de vários países da zona euro, a começar pela Alemanha, estão totalmente contra a expansão fiscal. Acreditando que estão a ser solicitados para sobrecarregar os seus filhos com dívidas, a fim de fornecer o estímulo que países como a Itália não conseguem oferecer, eles invocam com satisfação as regras orçamentais da UE para justificar a não execução de défices orçamentais.
Esse impasse levou a sugestões de que o BCE deveria seguir a política fiscal de modo furtivo. Por exemplo, poderia adotar uma política de duplas taxas de juro. Poderia pagar taxas positivas ao receber depósitos de bancos comerciais, amortecendo a lucratividade dos bancos. Poderia então emprestar a esses mesmos bancos com taxas acentuadamente negativas, dando-lhes dinheiro em condições preferenciais que considerariam irresistíveis. O BCE experimentou essas políticas em pequena escala no âmbito do chamado programa TLTRO-II.
Subscribe now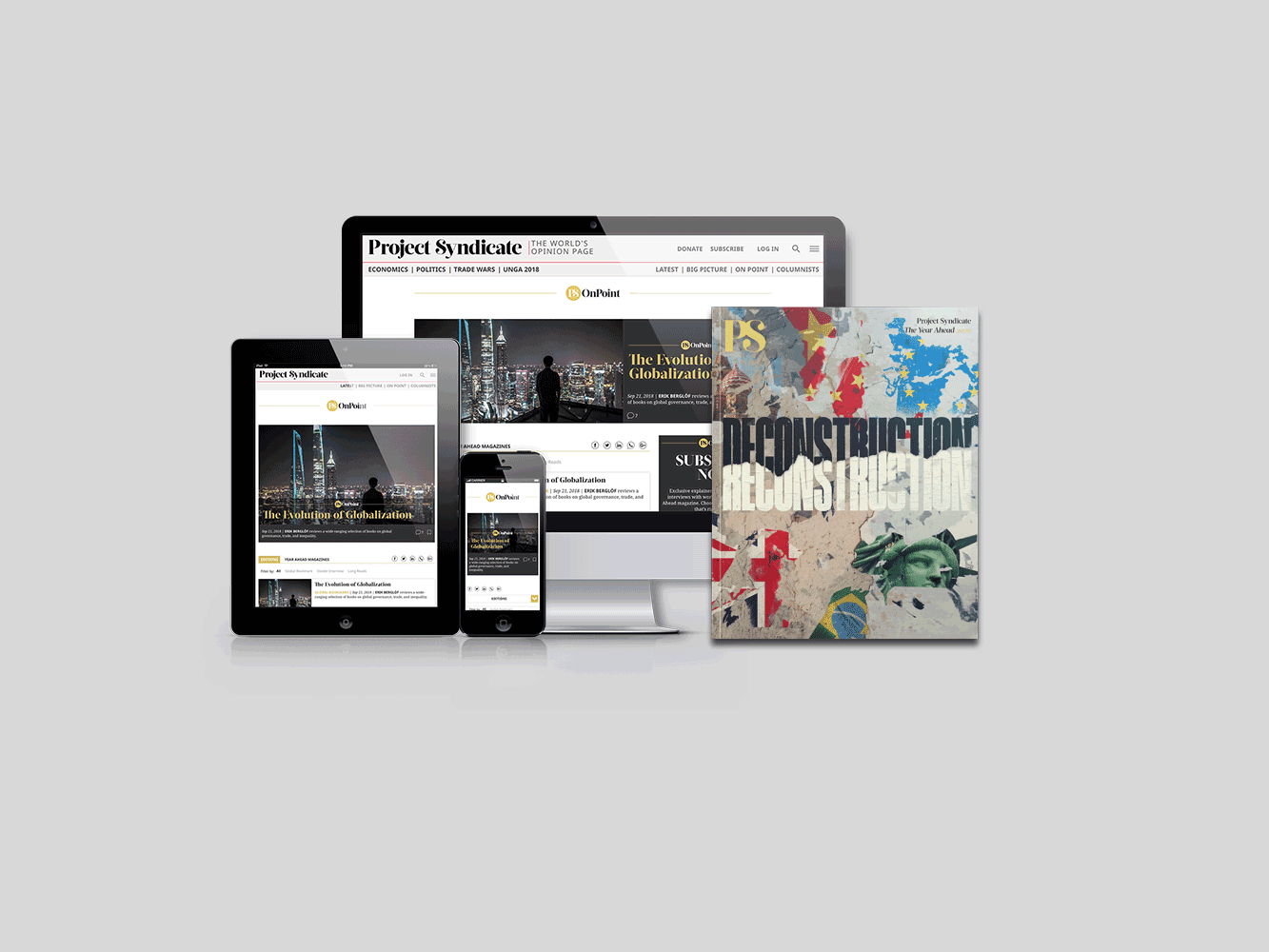 Subscribe now
Subscribe today and get unlimited access to OnPoint, the Big Picture, the PS archive of more than 14,000 commentaries, and our annual magazine, for less than $2 a week.
Mas, ao expandir uma política sob a qual pagava mais sobre os seus passivos do que sobre os seus ativos, o BCE incorreria em perdas e corroeria o seu capital. É certo que os bancos centrais podem operar com capital negativo, financiando-se através de emissão de moeda. Mas quanto mais tempo o fizerem, mais os observadores, antecipando a criação contínua de dinheiro, irão duvidar da credibilidade da política monetária. Os acionistas do BCE, ou seja, os governos europeus, podem sentir-se compelidos a recapitalizar - a um custo significativo para si mesmos.
Os críticos na Alemanha e noutros lugares irão, portanto, contestar a legalidade de tais políticas, citando a estrita separação entre política monetária e fiscal nos tratados europeus. Uma resposta é: quem é que se importa? As disposições do Tratado podem ser reinterpretadas criativamente quando as circunstâncias prementes o exigirem. Isso aconteceu mais do que uma vez nas duas décadas do euro.
Mas a legitimidade do BCE depende de mais coisas do que apenas formalidades legais. Fundamentalmente, advém do apoio do público. E a opinião pública sobre medidas quase fiscais do BCE seria fortemente negativa em países como a Alemanha. O governo alemão, canalizando essa indignação popular, poderia protestar de várias maneiras, como recusar-se a participar nos processos de tomada de decisões da UE que exigem consentimento unânime. Qualquer pessoa que esteja familiarizada com a "crise da cadeira vazia" de 1965, quando a França recusou-se a ocupar o seu assento no Conselho de Ministros por causa de uma disputa sobre a Política Agrícola Comum, compreenderá o quão conflituoso pode ser esse protesto.
Em vez de tentarem contornar a intenção dos estatutos do BCE, os recursos do Banco Europeu de Investimento deveriam ser alistados. O BEI tem 70 mil milhões de euros em capital realizado e reservas e 222 mil milhões de euros em capital resgatável. Possui um conselho de administração de todos os 28 estados-membros da UE, limitando o perigo de captação. A sua responsabilidade é financiar projetos de investimento sustentável e tem o poder de contrair empréstimos para esse fim. Uma vez que é necessário colocar os seus títulos com investidores privados, está sujeito à disciplina do mercado e aufere retornos positivos nos seus investimentos. Aumentar os seus empréstimos e gastos seria inteiramente consistente com o seu mandato.
Os empréstimos do BEI são limitados a 250% do capital subscrito pelos seus acionistas. Para fazer a diferença agora, muito menos numa recessão, essa capacidade teria de ser aumentada significativamente. Certamente, as propostas para fazê-lo encontrarão resistência política daqueles que temem que um BEI maior seja um BEI deficitário. Mas perdas significativas são improváveis num ambiente em que os custos de empréstimos são apenas uma fração do retorno do investimento em ações.
Seja como for, este é o debate que a Europa deveria ter. É mais provável que o combate frontal ao problema de estímulo seja mais bem-sucedido do que prosseguir com subterfúgios.