Die politische Debatte, die Europa braucht
SASKATOON – Die Eurozone steckt in einer Zwickmühle. Trotz der wiederholten geldpolitischen Impulse der Europäischen Zentralbank bleibt die Inflation hartnäckig unter der Zielmarke. Die Wirksamkeit der konventionellen Geldpolitik und sogar der quantitativen Lockerung ist ganz offensichtlich begrenzt, wenn die Zinssätze bei oder nahe Null liegen.
Skeptiker der Geldpolitik befürchten zudem, dass eine weitere Senkung der Zinsen den europäischen Banken schaden wird. Sie warnen, dass zusätzliche Anleihekäufe über das bereits beschlossene Volumen von 20 Milliarden Euro pro Monat hinaus, die Liquidität der Finanzmärkte beeinträchtigen werden. Indem die EZB die Preise für Vermögenswerte in die Höhe treibt, könnte sie das Finanzsystem Stabilitätsrisiken aussetzen, wenn diese abgehobenen Preise wieder auf den Boden der Tatsachen zurückkehren.
Das naheliegende Ereignis, das diese Rückkehr auslösen würde, wäre eine Rezession. Und wenn dieser Verfall der Vermögenspreise eintritt, wird die EZB nur begrenzten Spielraum für ausgleichende Maßnahmen haben, abermals weil die Zinsen bereits niedrig sind.
EZB-Präsidentin Christine Lagardeschlägt eine stärkere Einbindung der Fiskalpolitik vor, um dieses schwierige Problem in den Griff zu bekommen. Durch den Kauf von Staatsanleihen mit negativen Zinsen betteln Investoren buchstäblich darum, dass die europäischen Regierungen Kredite aufnehmen. Solange die Wachstumsraten aufgrund der verhaltenen privaten Ausgaben auf niedrigem Niveau verharren, sind ein paar zusätzliche öffentliche Ausgaben genau das Richtige. Gleitet die Wirtschaft dennoch in eine Rezession ab, können die fiskalpolitischen Impulse noch weiter verstärkt werden.
Das Problem ist, dass nationale politische Entscheidungsträger in einer Reihe von Ländern der Eurozone, angefangen bei Deutschland, eine expansivere Fiskalpolitik felsenfest ablehnen. In der Überzeugung, dass sie ihren Kindern Schulden aufbürden sollen, um die Impulse für die Wirtschaft zu setzen, die Länder wie Italien nicht setzen können, berufen sie sich gerne auf die Haushaltsregeln der EU, um zu rechtfertigen, dass sie keine neuen Schulden machen.
Diese Sackgasse hat Vorschläge aufkommen lassen, die EZB solle Fiskalpolitik durch die Hintertür betreiben. So könnte sie etwa eine Politik der dualen Zinssätze verfolgen. Sie könnte positive Zinsen auf Einlagen von Geschäftsbanken zahlen und so die Rentabilität der Banken unterstützen. Sie könnte dann eben diesen Banken zu stark negativen Zinssätzen Kredite gewähren und ihnen Geld zu derart vorzüglichen Bedingungen zur Verfügung stellen, dass diese die Kreditaufnahme unwiderstehlich finden würden. Die EZB hat im Rahmen ihres so genannten GLRG-II-Programms in geringem Umfang mit diesen Maßnahmen experimentiert.
Subscribe now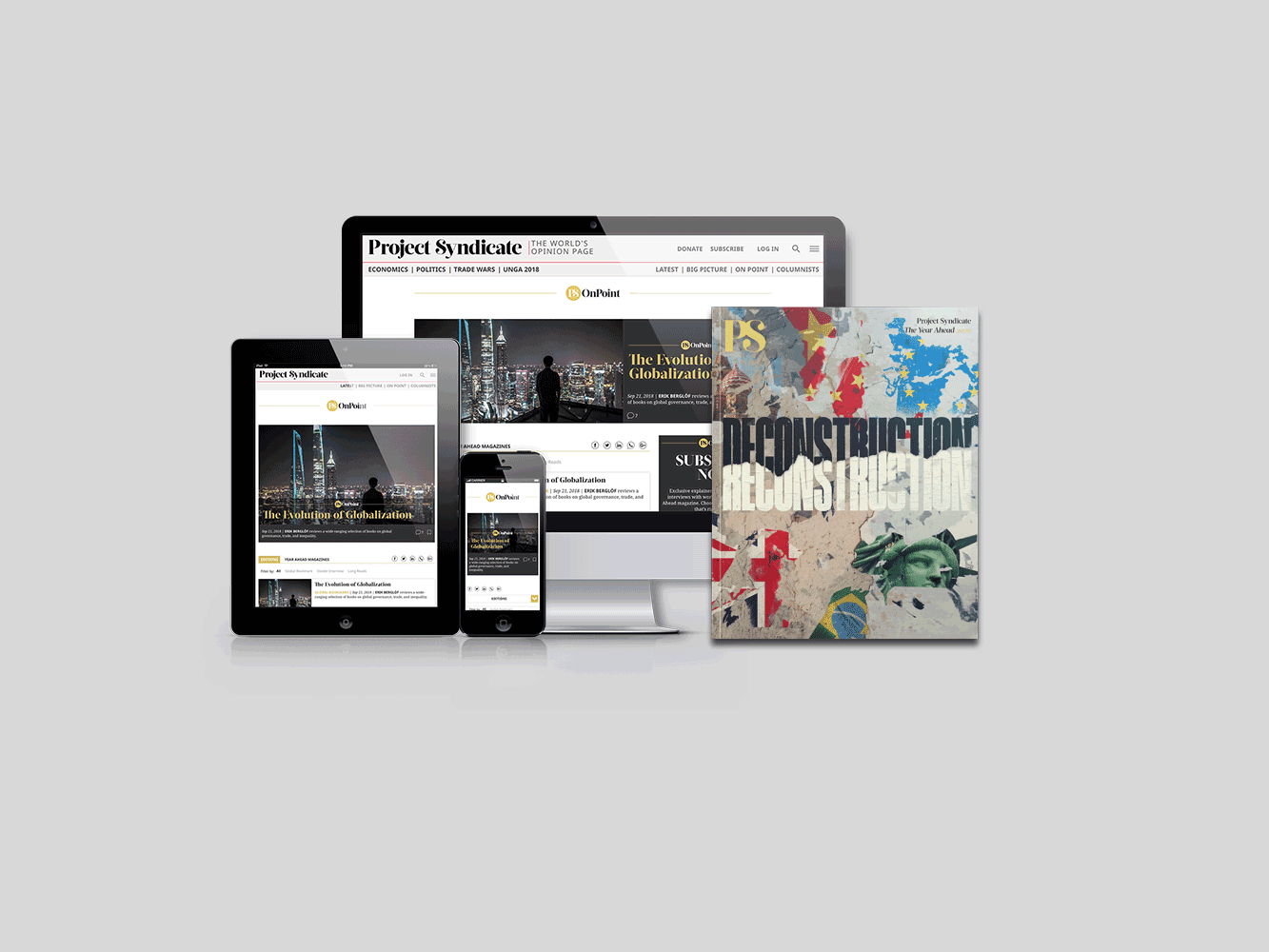 Subscribe now
Subscribe today and get unlimited access to OnPoint, the Big Picture, the PS archive of more than 14,000 commentaries, and our annual magazine, for less than $2 a week.
Doch wenn die EZB eine Maßnahme ausweitet, im Rahmen derer sie mehr für ihre Verbindlichkeiten zahlt als sie für Geld, das sie verleiht verlangt, würde sie Verluste erleiden und ihr Kapital schmälern. Natürlich können Zentralbanken mit negativem Kapital operieren und sich selbst finanzieren, indem sie Geld drucken. Aber je länger sie dies tun, desto mehr werden Beobachter, die davon ausgehen, dass die Geldschöpfung anhält, die Glaubwürdigkeit der Geldpolitik in Frage stellen. Die Anteilseigner der EZB, also die europäischen Regierungen, könnten sich dann zu einer Rekapitalisierung gezwungen sehen – wodurch ihnen erhebliche Kosten entstehen würden.
Kritiker in Deutschland und anderswo werden daher die Rechtmäßigkeit solcher Maßnahmen in Frage stellen und die strikte Trennung zwischen Geld- und Fiskalpolitik in den europäischen Verträgen anführen. Eine Antwort ist: Wen interessiert das? Vertragsbestimmungen können kreativ umgedeutet werden, wenn Gefahr im Verzug ist. Das ist in den zwei Jahrzehnten des Euro mehr als einmal vorgekommen.
Aber die Legitimität der EZB hängt nicht nur von rechtlichen Formalitäten ab. Diese wird ihr im Grunde genommen durch die öffentliche Unterstützung verliehen. Und die öffentliche Meinung über quasi-fiskalpolitische Maßnahmen der EZB wäre in Ländern wie Deutschland stark ablehnend. Die Bundesregierung, als Repräsentantin dieser öffentlichen Entrüstung, könnte auf vielfältige Weise protestieren, etwa indem sie die Teilnahme an EU-Entscheidungsprozessen verweigert, die einstimmige Beschlüsse erfordern. Jeder, der mit der "Politik des leeren Stuhls" von 1965 vertraut ist, als Frankreich sich weigerte, seinen Sitz im Ministerrat wegen eines Streits über die gemeinsame Agrarpolitik einzunehmen, wird verstehen, wie störend ein solcher Protest sein kann.
Anstatt zu versuchen, das in der Satzung der EZB erklärte Ziel zu umgehen, sollten die Mittel der Europäischen Investitionsbank (EIB) herangezogen werden. Die EIB verfügt über 70 Milliarden Euro an eingezahltem Kapital und Rücklagen, sowie über 222 Milliarden Euro an abrufbarem Kapital. Der Verwaltungsrat der EIB umfasst Mitglieder aus allen 28 EU-Ländern, was die Gefahr einer Vereinnahmung begrenzt. Ihre Aufgabe ist es, nachhaltige Investitionsprojekte zu finanzieren, und sie ist befugt, zu diesem Zweck Kredite aufzunehmen. Da sie ihre Anleihen bei privaten Investoren platzieren muss, ist sie der Marktdisziplin unterworfen und erzielt positive Renditen auf ihre Anlagen. Eine Aufstockung ihrer Kreditaufnahme und ihrer Ausgaben wäre völlig im Einklang mit ihrem Mandat.
Die Darlehen der EIB sind auf 250% des von ihren Aktionären gezeichneten Kapitals begrenzt. Um jetzt einen Unterschied zu machen, geschweige denn in einer Rezession, müsste diese Kapazität deutlich erhöht werden. Sicherlich werden die Vorschläge dazu auf politischen Widerstand bei denen stoßen, die befürchten, dass eine größere EIB eine EIB wäre, die rote Zahlen schreibt. In einem Umfeld, in dem die Kosten der Kreditaufnahme nur einen Bruchteil der Eigenkapitalrendite ausmachen, sind erhebliche Verluste jedoch unwahrscheinlich.
Das ist auf jeden Fall die Debatte, die Europa führen sollte. Das Problem der Anreize für eine Erholung der europäischen Wirtschaft auf direktem Wege anzugehen, hat größere Aussicht auf Erfolg, als nach Hintertüren zu suchen.
Aus dem Englischen von Sandra Pontow