Il canto delle sirene dell'autoritarismo climatico
BUDAPEST – Quest'estate – con le sue temperature record, le inondazioni mortali e i violenti incendi, che solo in Canada hanno distrutto l'equivalente di tutti gli alberi in Germania – potrebbe essere sembrato un ultimo avvertimento: senza un'azione urgente e drastica, l'attuale emergenza climatica diventerà un disastro climatico inevitabile. Alcuni potrebbero essere indotti a pensare che abbiamo raggiunto il punto in cui la nostra unica possibilità di organizzare una risposta sufficientemente rapida e potente alla minaccia sia quella di abbracciare una forte autorità dello Stato, o persino l'autoritarismo. Ma l'idea che gli autoritari con una mentalità ecologica superino i leader democratici sul clima è una fantasia pericolosa.
Le preoccupazioni sulla capacità delle democrazie di agire in modo rapido ed efficiente non sono una novità. Un governo che consente a tutti di partecipare (in teoria, se non sempre nella pratica) costituisce un sistema imperfetto e lento. Gli attori influenti possono spesso porre il veto alle azioni sostenute dalla maggioranza. D'altra parte, l'idea che le masse irrazionali esercitino troppo potere – a lungo espressa sottovoce – è diventata socialmente accettabile nell'era di Donald Trump. Ad esempio, gli elettori tendono a punire i politici per aver adottato misure volte a prevenire le catastrofi e a premiarli per essersi mostrati eroici durante un disastro, anche se i soccorsi in caso di catastrofe sono molto più costosi della prevenzione.
Oltre ai ben noti pregiudizi – molti vecchi quanto gli scritti di Platone – si può sostenere che alcuni dei benefici della democrazia non contino molto nell'emergenza climatica. Le democrazie sono orgogliose del fatto che ogni decisione può essere rivista, che le politiche possono essere aggiornate e migliorate e che i perdenti di un'elezione possono diventare vincitori in quella successiva (e quindi avere motivo di continuare a partecipare al gioco democratico). Ma le decisioni legate al clima hanno conseguenze importanti e irreversibili, quindi pur rivedendo a posteriori le scelte sbagliate – come fare troppo poco –, i danni saranno stati già fatti.
Altre critiche contemporanee sono schiette. Le democrazie si basano sul compromesso, ma i patti spesso si rivelano incoerenti, soprattutto nei sistemi multipartitici, perché troppi attori politici diversi vogliono ottenere ciò che vogliono. L'attuale coalizione di governo tedesca sembrerebbe essere un esempio calzante. Correggere tale incoerenza richiede tempo, che le democrazie potrebbero avere in circostanze normali, ma certamente non hanno quando il pianeta diventa sempre più caldo e apocalittico praticamente di giorno in giorno.
Un'altra preoccupazione fondamentale deriva dal dominio di fatto degli interessi commerciali nelle democrazie capitaliste. Dato che l'azione per il clima danneggerà inevitabilmente almeno gli interessi di alcuni capitalisti, è probabile che questi interessi impediscano che i passi necessari vengano intrapresi in tempo – o forse che non vengano intrapresi mai.
Ora, con la rapida escalation della crisi climatica, stanno aumentando le richieste sfacciate di un processo decisionale più autoritario. Alcuni sostengono un approccio più tecnocratico e considerano la Cina un fulgido esempio. (L'ironia che la Cina sia il più grande emettitore di gas serra del mondo gli è apparentemente sfuggita.) Altri – in particolare, il saggista svedese Andreas Malm – immaginano una nuova forma di leninismo e comunismo di guerra.
Subscribe to PS Digital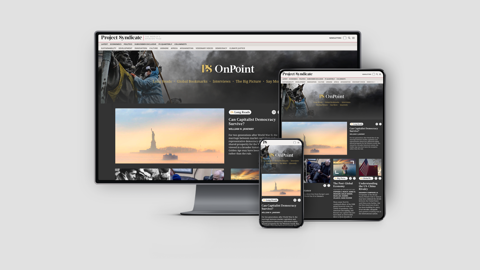 Subscribe to PS Digital
Access every new PS commentary, our entire On Point suite of subscriber-exclusive content – including Longer Reads, Insider Interviews, Big Picture/Big Question, and Say More – and the full PS archive.
Queste proposte sollevano domande ovvie, che i loro fautori non affrontano mai del tutto. Se, per il bene dell'azione per il clima, il potere fosse concentrato nelle mani di uno Stato che non risponde alle persone, cosa impedirebbe gli abusi di tale potere? Perché, in assenza di meccanismi di responsabilità, un regime autoritario dovrebbe effettivamente affrontare il cambiamento climatico? Ci si aspetta davvero che i potenti interessi che attualmente impediscono l'azione per il clima non siano altrettanto potenti, se non di più, in un'autocrazia climatica?
I regimi autoritari sono notoriamente corrotti. Pertanto, l'idea che un tale sistema sia libero da "interessi speciali" e gestito da tecnocrati neutrali e razionali non è plausibile. Infatti, lungi dal rafforzare l'azione per il clima, uno spostamento verso un processo decisionale di tipo autoritario probabilmente peggiorerebbe le cose.
L'autoritarismo climatico potrebbe anche ritorcersi contro in modi meno ovvi. In un sistema politico dotato di un minimo di libertà, l'opposizione è inevitabile. Se le autorità ritenessero necessarie nuove restrizioni per reprimere critiche o resistenze, potrebbero finire per erodere altre libertà fondamentali, inclusa la libertà di produrre e scambiare idee potenzialmente trasformative.
Proviamo a immaginare questo. Un gruppo di scienziati del clima denuncia le politiche del dittatore climatico come insufficienti e cerca di mobilitare gli altri per chiedere un'azione più forte. Nel tentativo di ristabilire "l'ordine", il dittatore impone misure che limitano la libertà accademica e la libertà di associazione. Ora, non solo gli esperti sono meno capaci di influenzare la risposta climatica dello Stato, ma potrebbero non avere l'opportunità di sviluppare o condividere idee e innovazioni in grado di migliorare la nostra capacità collettiva di affrontare la sfida climatica.
È vero, nulla di tutto ciò significa necessariamente che i sistemi democratici siano particolarmente ben equipaggiati per portare avanti l'azione per il clima. Si potrebbe invece giungere alla conclusione che non esistono affatto buoni strumenti politici. Ma questo trascura un punto chiave: gli ostacoli a un'azione efficace per il clima nelle democrazie di oggi non sono intrinseci. Al contrario, non sono in linea con gli ideali democratici e, in una democrazia ben funzionante, dovrebbero essere rimossi.
L'influenza sproporzionata dell'industria dei combustibili fossili sul processo politico, ad esempio, non è solo dannosa per l'ambiente, è anche fondamentalmente antidemocratico. Anche senza l'urgente necessità di affrontare l'emergenza climatica, i cittadini avrebbero buone ragioni per chiedere un cambiamento. La conclusione è chiara: se non prendiamo sul serio l'emergenza climatica, non salveremo la democrazia, e se non prendiamo sul serio gli ideali democratici, non salveremo il clima.
Traduzione di Simona Polverino