La menace grandissante des guerres de l'eau
NEW DELHI – Les dangers de la pollution de l'environnement suscitent en ce moment un fort intérêt, en particulier dans le monde en développement - à juste titre. Les indices de qualité de l'air sont lamentables et s'aggravent dans de nombreux endroits et l'Inde, en particulier, est confrontée à une sévère urgence de santé publique. Mais aussi grave que soit le problème de la pollution, il ne doit pas nous faire oublier les prémisses d'une autre catastrophe écologique, source potentielle de conflit : le manque d'accès à l'eau potable.
Nous habitons certes une « planète bleue », mais moins de 3 % de l'ensemble de notre eau est douce et est en grande partie inaccessible (par exemple, parce qu'elle est retenue dans des glaciers). Depuis 1960, la quantité d'eau douce disponible par habitanta diminué de plus de moitié, ce qui confronte plus de 40 % de la population mondiale à ce stress hydrique. En 2030, la demande en eau douce excèdera l'offre d'environ 40 %.
Avec près des deux tiers de l'eau douce provenant de lacs et rivières qui traversent les frontières nationales, l'intensification du stress hydrique crée un cercle vicieux, dans lequel les pays se font concurrence pour l'offre en eau, ce qui provoque davantage de stress et de concurrence. Aujourd'hui, des centaines d'accords internationaux sur l'eau font l'objet de pressions.
La Chine, l'Inde et le Bangladesh s'opposent dans un différend sur le Brahmapoutre, l'un des plus grands fleuves d'Asie : la Chine et l'Inde participent activement à la construction de barrages qui suscitent des craintes de déviation de l'eau. Le gouvernement de l'Inde utilise de l'eau de la déviation pour punir le Pakistan contre ses attaques terroristes. La construction de barrages sur le Nil par l'Éthiopie suscite la colère de l'Égypte en aval.
Les conflits transfrontaliers ne sont que le début. Les tensions liées à l'eau sont également en augmentation dans les pays en développement, entre les communautés rurales et urbaines et entre les secteurs agricole, industriel et les ménages. L'année dernière, la rareté de l'eau a déclenché des conflits dans certaines régions de l'Afrique orientale, comme le Kenya, qui a un passé d'affrontements tribaux pour son accès à l'eau.
En fait, il y a une longue histoire de conflits sur les ressources en eau de plusieurs rivières importantes, notamment le Nil, l'Amazone, le Mékong et le Danube. Mais la gravité et la fréquence de ces conflits est en hausse, car le changement climatique altère les schémas de précipitations, ce qui conduit à des sécheresses et à des inondations plus fréquentes, plus intenses et plus longues.
Subscribe now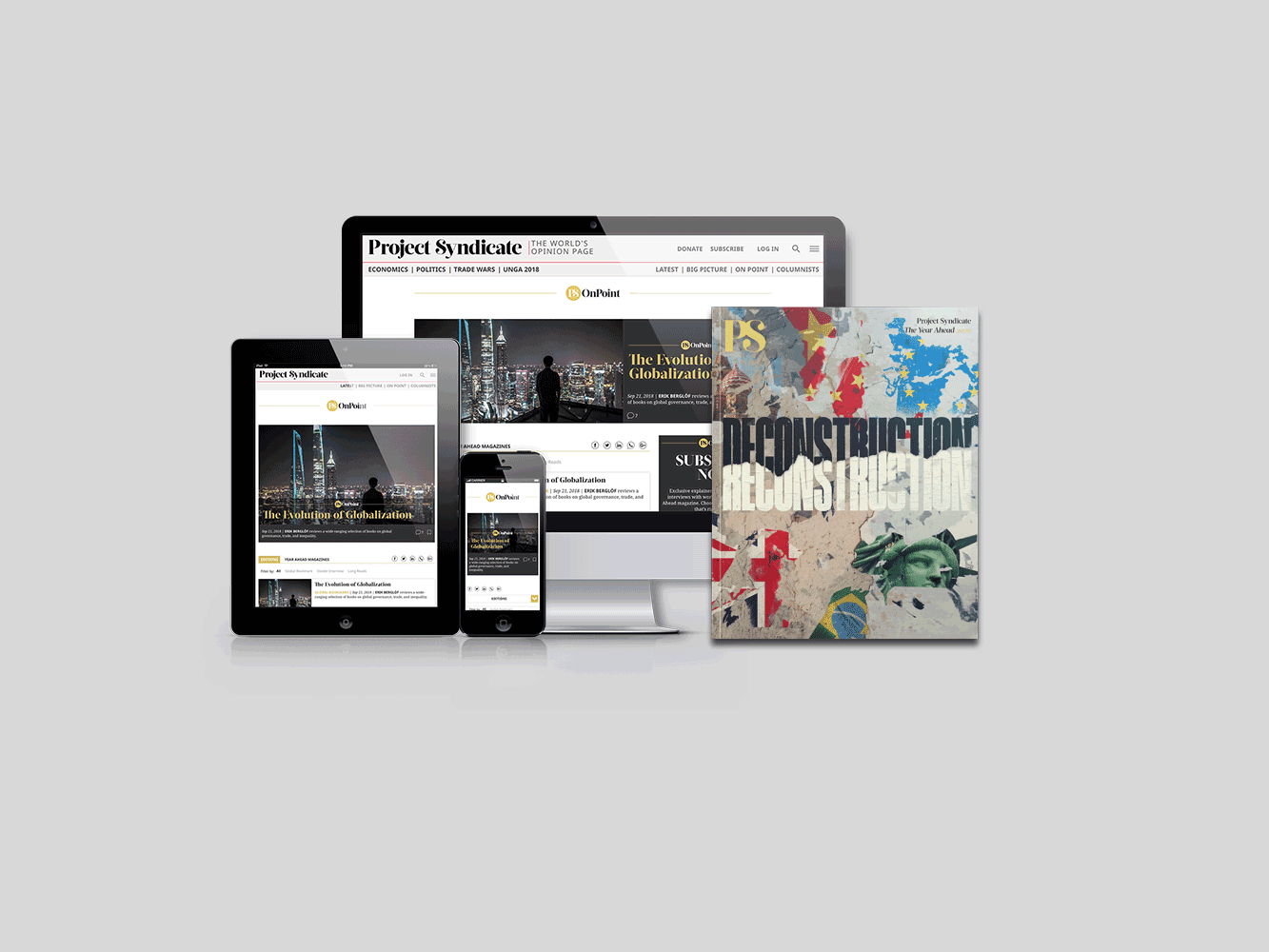 Subscribe now
Subscribe today and get unlimited access to OnPoint, the Big Picture, the PS archive of more than 14,000 commentaries, and our annual magazine, for less than $2 a week.
Pire encore, les réserves d'eau en baisse sont de plus en plus souvent contaminées par des polluants industriels, des matières plastiques ou des ordures et des déchets humains. Dans les pays à revenus moyens, moins d'un tiers des eaux usées sont épurées ; dans les pays à revenus faibles, la proportion est beaucoup plus faible. Environ 1,8 milliard de personnes puisent leur eau potable dans des sources contaminées par des fèces. L'épuisement des aquifères et l'insuffisance des investissements dans l'infrastructure en eau aggravent ces problèmes.
Le stress hydrique touche tout le monde, mais le secteur agricole - qui représente 70 % de l'ensemble de la consommation d'eau à l'échelle mondiale et jusqu'à 90 % dans les pays les moins avancés - est particulièrement vulnérable à ces réserves limitées. Le manque d'eau rend l'élevage difficile, quand chaque goutte doit être préservée pour les cultures ou pour la consommation humaine.
Les zones urbaines sont également vouées à la catastrophe. L'année dernière, Le Cap en Afrique du Sud, a été confrontée à de si graves pénuries d'eau que cette ville a commencé à se préparer pour le « jour zéro », où l'approvisionnement municipal en eau serait stoppé. (Grâce à des mesures de restrictions ainsi qu'à d'autres mesures des pouvoirs publics, cela n'est encore jamais arrivé.) De même, la ville de Mexico est aux prises avec une crise hydrique depuis des années.
Les métropoles indiennes se dirigent vers des catastrophes encore plus grandes. Un rapport de 2018 des pouvoirs publics a averti que 21 villes (notamment la capitale, Delhi et le pôle de technologie de l'information de Bangalore) atteindraient des niveaux phréatiques zéro d'ici l'année prochaine, ce qui va affecter au moins 100 millions de personnes.
Comme pour le changement climatique, les conséquences les plus graves du stress hydrique vont toucher de façon disproportionnée les personnes des régions les plus pauvres du monde - en particulier en Afrique et en Asie du Sud et centrale - qui ont le moins contribué au problème. Dans une région rurale du Maharashtra, en Inde, les femmes et les filles marchent jusqu'à 25 kilomètres par jour pour aller chercher de l'eau potable. Dans d'autres villages, parce que les puits sont à sec, les ménages ont dû désigner un membre de la communauté pour s'occuper à plein temps des fonctions de collecte des eaux. Les familles riches peuvent payer quelqu'un pour faire ce travail, mais la plupart des ménages n'ont pas les moyens de s'offrir ce luxe.
Pendant ce temps, les économies avancées non seulement évitent bon nombre des conséquences du stress hydrique (au moins pour l'instant) : elles maintiennent également le style excessif qui a accéléré le changement climatique et la dégradation de l'environnement, notamment l'épuisement de la ressource hydrique. La culture du riz est souvent citée comme un des gouffres de la consommation d'eau, mais la production d'un kilo de bœuf nécessite cinq fois plus d'eau qu'un kilo de riz et 130 fois plus qu'un kilo de pommes de terre. Comme les cultures agricoles représentent une part importante de nombreuses exportations des pays en développement, ces pays exportent en un sens l'offre limitée de l'eau dont ils disposent.
En outre, les appropriations de terres en Afrique sont réellement une affaire d'eau, quand les investisseurs étrangers ciblent des zones disposant de grandes rivières, de grands lacs, de terres humides et d'eaux souterraines, donc à fort potentiel agricole et à haute valeur biogénétique. (En l'état, moins de 10 % du potentiel d'irrigation africain est utilisé.)
En 2015, les États membres des Nations Unies ont adopté les Objectifs de Développement Durable, qui comprennent un impératif visant à « assurer la disponibilité et la gestion durable de l'eau et de l'assainissement pour tous. » Pourtant, au cours des quatre dernières années, la situation s'est détériorée de manière significative. La communauté internationale pourrait bien être en mesure de se mentir à elle-même pendant encore un certain temps - comme elle s'est montrée si habile à le faire, notamment en matière de destruction de l'environnement - mais la menace de guerre de l'eau ne fait que se rapprocher. Pour bien des gens en Afrique, en Asie et ailleurs, elle est déjà là.