Délits et condamnations excessives en Tunisie
TUNIS – Depuis la révolution tunisienne de 2010-2011, les réformateurs prennent de plus en plus au sérieux le besoin d'« humaniser » le système pénal du pays pour le mettre en phase avec la nouvelle Constitution. Sous la pression de la société civile, les gouvernements successifs ont entamé, ces dernières années, d'importantes réformes, dont la loi de 2016, qui protège les droits élémentaires des prévenus durant leur détention. En outre les responsables politiques sont en train de procéder à une refonte du droit pénal et des codes de procédures pénales.
Mais l'appareil judiciaire tunisien est encore trop répressif – tant en termes de dispositions du droit pénal (qu'elles soient inscrites dans le code pénal ou dispersées dans des lois particulières) que dans leur application. Les législateurs devraient donc chercher à autoriser plus de flexibilité et à donner aux tribunaux une plus grande liberté d'appréciation sur la sentence, y compris en leur permettant de recourir à des peines de substitution.
Aujourd'hui, la législation pénale tunisienne prescrit encore fréquemment des peines plancher obligatoires, ne reconnaissant pas les circonstances atténuantes et bridant le pouvoir de juger. Il en résulte une situation choquante, notamment l'encombrement de l'appareil judiciaire et de graves problèmes sociaux.
Deux exemples permettront d'illustrer la sévérité du système et sa rigidité. La loi tunisienne sur les chèques sans provision prévoyait auparavant une peine de prison fixe de cinq ans par chèque. Les juges ne disposant d'aucune liberté pour décider de la peine, il en résultait souvent des condamnations à plusieurs dizaines d'années de prison, dépassant parfois le temps restant à vivre au coupable. En outre, les condamnés, pour la plupart, n'étaient ni des as de l'arnaque ni des escrocs : les relations commerciales ne s'appuient-elles pas quotidiennement sur des paiements échelonnés ou à échéance, sur les crédits et les dettes ?
Outre la prudence exagérée et la méfiance généralisée dans le monde des affaires, on peut imputer à ces peines draconiennes une augmentation vertigineuse de la population carcérale. Et nombre de Tunisiens, dont les peines de prison étaient supérieures à leur espérance de vie, ont fui le pays, principalement pour l'Algérie ou la Libye.
Par la suite, en 2007, un amendement au code du commerce tunisien introduisit un certain nombre de dispositions pour atténuer le problème. L'une d'elles donnait aux prévenus un délai supplémentaire allant jusqu'à leur jugement pour provisionner leurs chèques, auquel cas, les charges étaient abandonnées. En outre les juges purent, à partir de ce moment, exercer leur pouvoir décisionnaire en tenant compte de circonstances atténuantes et/ou confondre les peines. Aujourd'hui, un chèque sans provision ne peut plus signifier, comme avant 2007, le désastre d'une vie.
Subscribe now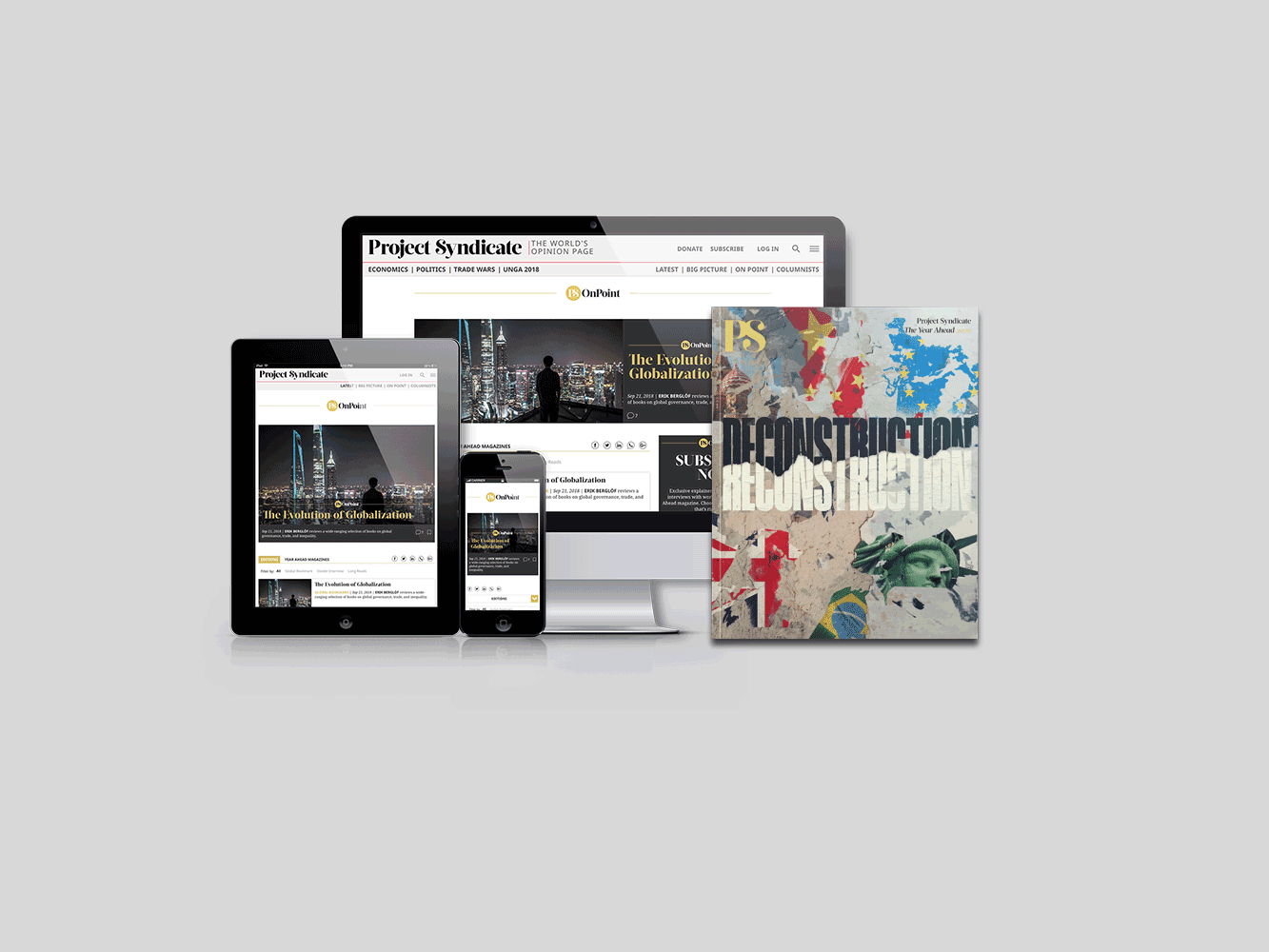 Subscribe now
Subscribe today and get unlimited access to OnPoint, the Big Picture, the PS archive of more than 14,000 commentaries, and our annual magazine, for less than $2 a week.
Le second exemple, tout aussi probant, tient à la consommation de marijuana, qui, au titre d'une loi de 1992, était punissable d'une peine fixe obligatoire d'une année de prison au minimum et d'une amende de 1 000 dinars tunisiens (347 dollars). À l'époque, un Vespa – scooter italien très apprécié des jeunes – d'occasion coûtait 1 000 dinars, d'où l'expression, en argot, « un an et un Vespa », qui désignait la peine à laquelle on était condamné pour avoir fumé de l'herbe.
Les tribunaux ont appliqué cette loi dans toute sa rigueur et sans discernement, car elle excluait explicitement toute circonstance atténuante. En conséquence de quoi les personnes emprisonnées pour usage de marijuana représentaient fin 2016, selon une estimation, 30% de la population carcérale tunisienne.
Tout comme la loi tunisienne sur les chèques sans provision, la législation répressive sur la marijuana a créé une réelle détresse sociale. Comme la grande majorité des consommateurs de marijuana sont des jeunes, beaucoup de lycéens et d'étudiants en première année d'université ont été condamnés. Une peine de prison obère sérieusement leur parcours académique et professionnel – souvent de manière irréparable, car elle leur interdira l'accès à certaines professions. Et la stigmatisation de l'incarcération s'ajoute souvent à la difficulté de leur vie après leur libération.
Finalement, après de nombreuses campagnes de la société civile, la loi fut amendée en 2017 pour permettre aux juges de retenir, à leur libre appréciation, des circonstances atténuantes. Cet assouplissement mineur de la loi donne quelque espoir aux consommateurs occasionnels de marijuana, bien que l'issue du jugement dépende toujours du tribunal qui le rendra.
Ces deux exemples soulignent un problème plus général du système judiciaire tunisien. Dans la tradition du droit romain, les juges des cours pénales n'ont qu'une marge de manœuvre limitée car ils doivent traduire la loi écrite. Mais le système judiciaire tunisien semble favoriser les dispositions de fond plutôt que la procédure, surtout lorsque les droits des prévenus sont concernés. Si sur le fond la loi tend à être strictement observée, les violations de la régularité de la procédure, notamment dans la phase qui précède l'audition par un tribunal, semblent être prises moins au sérieux.
En réalité, les prévenus semblent parfois déshumanisés aux yeux du système de justice pénale tunisien. Dans certains cas, les juges tolèrent les fautes commises par la police, les violations des droits des prévenus ou les vices de procédure, plutôt que d'inciter la police et les enquêteurs à respecter la procédure.
Cette hiérarchie de facto, qui place les lois de procédure pénale en dessous des lois pénales de fond, n'a de fondement ni dans la législation ni dans la doctrine du droit. Car les juges doivent adopter les dispositions procédurales avec plus de rigueur encore que les dispositions de fond, et n'ont pour ainsi dire pas de marge de manœuvre à cet égard – ce qui laisse entendre que les règles de procédure sont même plus importantes. 
On pourrait presque penser que ces lois pénales excessivement rigoureuses traduisent une présomption collective de culpabilité. Et pourtant, les longues peines de prison ne servent pas leur but premier de dissuasion. C'est une évidence au regard du nombre croissant de consommateurs de drogues et de l'augmentation générale des délits mineurs comme des crimes organisés au cours de la dernière décennie.
Outre qu'elles alimentent les crises sociales, les lois répressives tunisiennes et leur approche verticale sont manifestement inefficaces et ne sont pas adaptées au nouveau climat démocratique et de liberté que connaît le pays. Le choc entre, d'une part, une société jeune, qui a soif de liberté et de démocratie, et, d'autre part, des lois restrictives, excessivement punitives, peut avoir des conséquences désastreuses pour l'avenir du processus démocratique. Les modestes réformes mises en place ces dernières années ne vont pas assez loin, et il s'en faut de beaucoup. Pour humaniser la justice pénale tunisienne, une approche plus raisonnée et plus attentionnée est nécessaire.
Traduit de l'anglais par François Boisivon