L'Iran peut-il survivre à Trump?
BLACKSBURG, VIRGINIE – Depuis que le Président Donald Trump a retiré les États-Unis de l'accord nucléaire de l'Iran en mai 2018 et qu'il a réimposé des sanctions économiques à l'Iran, le rendement économique de l'Iran a sensiblement diminué. Si un effondrement économique n'est pas imminent, le temps ne joue pas en faveur de l'Iran. Avec la politique américaine dans la tourmente et avec des élections présidentielles à l'horizon, les dirigeants iraniens sont à présent confrontés à la tâche peu enviable de déterminer si et comment engager le dialogue avec l'administration Trump qui, bien qu'hostile, a besoin d'une victoire pour redorer son blason.
Comme c'est souvent le cas en politique étrangère, les dirigeants de l'Iran sont divisés quant à l'équilibre coûts-avantages d'un dialogue avec Trump. Certains pensent peut-être qu'il vaut la peine de laisser passer les élections présidentielles américaines de 2020 pour revenir à la table des négociations et se retrouver en face d'une administration démocrate plus prévisible et moins versatile.
Mais si Trump remporte les élections, sa position sera plus forte que jamais, ce qui le rendra beaucoup moins ouvert aux concessions qu'à l'heure actuelle, alors qu'il a un intérêt personnel dans une victoire de politique étrangère, ou, plus excatement, dans l'apparence d'une victoire. En outre, la situation économique de l'Iran peut être désespérée dans un an, ce qui va encore affaiblir sa position en termes de négociation.
L'état actuel de l'économie iranienne est difficile à évaluer. Les estimations des pertes de production cumulées depuis que les sanctions ont été réintroduites varient de 5 % à 15 %. Bien que les Iraniens prétendent - données à l'appui - que la croissance est positive depuis le printemps, les observateurs extérieurs ne sont pas convaincus. Le Fonds monétaire international s'attend à ce que l'économie se contracte de façon impressionnante de 9,5 % cette année, en plus de la baisse de l'année dernière de 4,9 %, confirmée par les propres données de l'Iran.
Dans ce contexte, il y a des débats houleux entre responsables politiques iraniens quant aux perspectives de croissance à long terme et à la stratégie de développement économique. D'un côté se situent les radicaux iraniens, dirigés par l'Ayatollah Ali Khamenei, qui veulent restructurer l'économie, afin de mieux résister à l'isolement international.
Selon ces radicaux, l'économie montre des signes de reprise, même si ce n'est pas le cas pour les exportations de pétrole. Tout d'abord, après une chute de 70 % en 2018, la monnaie de l'Iran, le rial, a récupéré un tiers de sa perte de valeur et reste assez convertible pour suggérer que les acteurs économiques de l'Iran n'y ont pas renoncé.
Subscribe now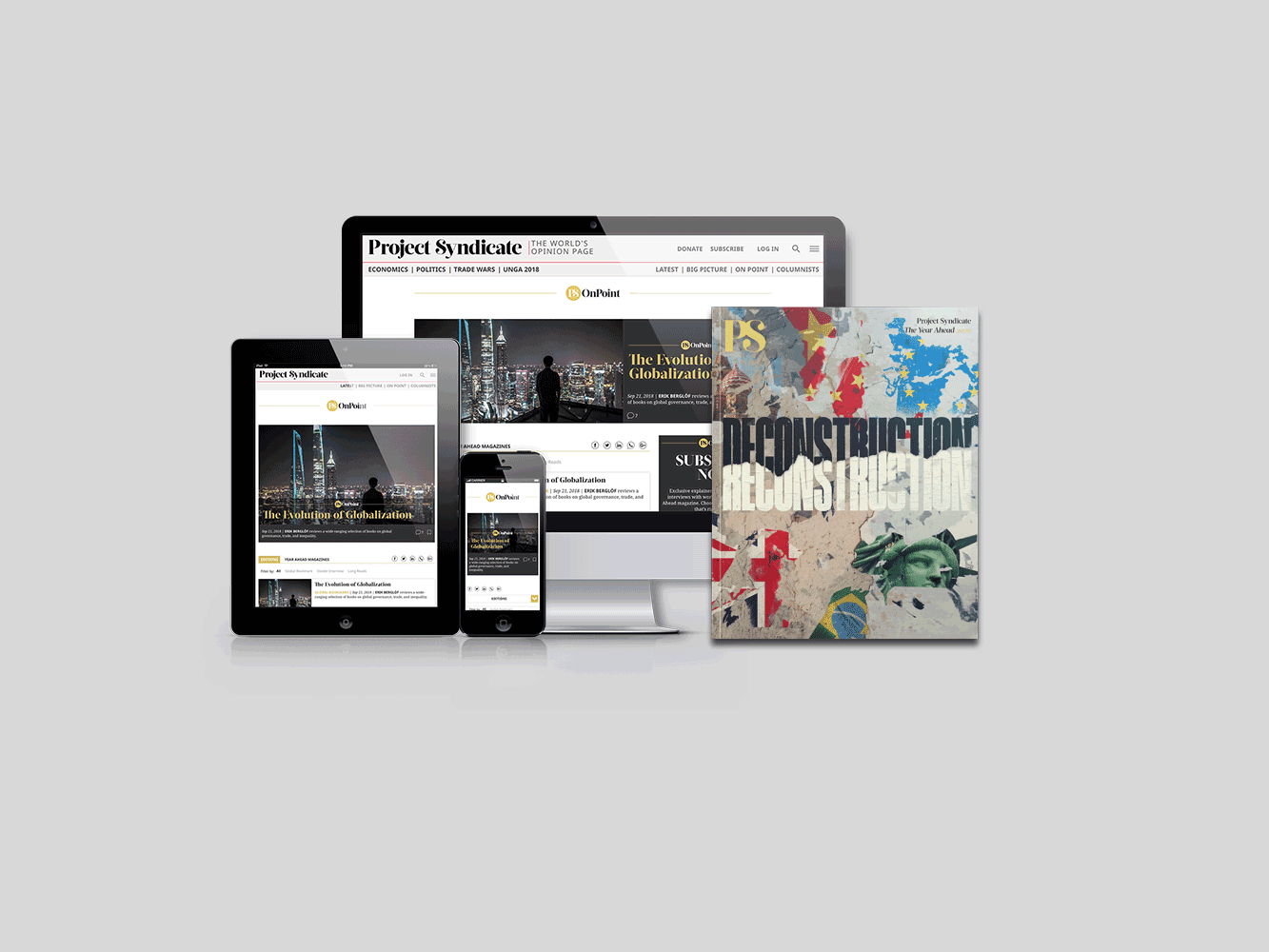 Subscribe now
Subscribe today and get unlimited access to OnPoint, the Big Picture, the PS archive of more than 14,000 commentaries, and our annual magazine, for less than $2 a week.
Des données publiées récemment peignent également un tableau favorable de la situation de l'emploi. Au cours du troisième trimestre 2019, un nombre record de 24,75 millions d'Iraniens ont travaillé, soit une augmentation de 3,3 % sur un an, l'économie a créé près de 800 000 emplois, dont un tiers dans l'industrie ; et le taux de chômage se situait à 10,5 %, son plus bas niveau en sept ans.
Ces développements suggèrent que les restrictions sur les exportations de pétrole obligent peut-être l'Iran à diversifier son économie, une sorte de mal néerlandais inversé. Les radicaux du pays affirment que les sanctions américaines galvanisent « l'économie de résistance » qui est moins tributaire du commerce en général et en particulier du commerce avec l'Occident. Cette volonté, espèrent les conservateurs iraniens, empêche « l'invasion culturelle » qui accompagne la mondialisation.
Mais le gouvernement réformiste du Président Hassan Rouhani, dominé par les technocrates, n'a aucun intérêt à inverser trois décennies d'efforts pour limiter la domination de l'État et pour ouvrir l'économie. Les membres du gouvernement, à l'instar de nombreuses personnes du secteur privé, souscrivent à l'idée néolibérale de l'Occident selon laquelle un gouvernement limité et la libre entreprise sont la seule voie possible vers la prospérité.
Comme le font valoir les technocrates et les néolibéraux, la reprise économique de l'Iran est temporaire. Comme le gouvernement va bientôt devoir imprimer des devises pour combler le déficit budgétaire causé par la perte des revenus pétroliers, le rial, tôt ou tard, va subir une forte tension inflationniste. La capacité du gouvernement à lutter contre l'inflation est fortement limitée, notamment parce qu'une monnaie plus forte risque de réduire l'avantage concurrentiel qui a provoqué la reprise de l'emploi.
En tout cas, comme le prétend le camp des réformistes, la reprise de l'emploi a peu de chances de survivre plus d'un an ou deux sous l'actuel régime de sanctions, qui réduit les investissements étrangers et bloque à l'Iran son accès aux technologies nécessaires à la restructuration économique. En 2018-2019, la formation de capital fixe, qui a toujours été en moyenne de 30 % du PIB, a chuté à 14 % du PIB, soit à peine assez pour rétablir le stock de capital existant.
Le secteur public iranien, qui du mal à couvrir ses dépenses courantes, n'est pas en mesure de compenser la perte des investissements étrangers. Le secteur privé, quant à lui, fait face à une crise du crédit, car les banques iraniennes sont actuellement insolvables pour la plupart.
Pour l'instant, l'Iran est en train d'étendre ses activités d'enrichissement de l'uranium, un reproche cinglant envers une communauté internationale qui l'a abandonné. L'Iran ne méritait pas des sanctions punitives lorsque Trump les a réimposées, car l'Iran n'avait pas violé les termes de l'accord. En montrant au monde qu'il ne succombe pas, l'Iran espère mettre fin à l'impasse actuelle sans céder aux exigences américaines.
L'Iran n'est pas la seule entité qui doit faire un choix. Les dirigeants occidentaux doivent maintenant décider comment répondre à ses activités d'enrichissement - qui, sans aucun doute, restent très en-deçà du niveau de qualité d'arme nucléaire. Les régimes aux sanctions maladroites peuvent causer une grave détresse en Iran, mais il y a des limites précises à leur efficacité. En outre, elles renforcent la position des radicaux iraniens et nuisent à ses réformateurs modérés - une dynamique qui aggrave le risque que les sanctions sont censées atténuer.
Plutôt que de simplement renforcer les sanctions - par exemple par le rétablissement des sanctions des Nations Unies - la communauté internationale devrait adopter une approche plus nuancée, en guidant l'Iran vers une plus grande ouverture, plutôt que d'essayer de faire fléchir ce pays sous la pression. Une telle approche permettrait certainement d'améliorer la perspective de négociations fructueuses, aussi bien avant qu'après les élections américaines.