¿Puede Irán sobrevivir a Trump?
BLACKSBURG, VIRGINIA – Desde que el presidente Donald Trump retiró a Estados Unidos del acuerdo nuclear con Irán en mayo de 2018 y le reimpuso sanciones, la economía de Irán se contrajo considerablemente. Si bien un derrumbe económico no es inminente, el tiempo no juega a favor de Irán. Con la política estadounidense en plena agitación y una elección presidencial a la vista, la dirigencia iraní se enfrenta a la nada envidiable tarea de decidir si le conviene iniciar un diálogo (y cómo) con la administración Trump (que pese a su hostilidad necesita una victoria visible).
Como es habitual en política exterior, el cálculo de costos y beneficios de dialogar con Trump divide a los dirigentes iraníes. Es posible que algunos piensen que es mejor esperar hasta después de la elección presidencial de 2020 en Estados Unidos para volver a la mesa de negociación, tal vez con una administración demócrata más predecible y menos temperamental del otro lado.
Pero si Trump gana la elección, su posición será más fuerte que nunca, y estará mucho menos dispuesto a hacer concesiones que ahora que tiene un interés personal en obtener una victoria tangible en política exterior, o más importante, la apariencia de tal victoria. Además, de aquí a un año la situación económica en Irán puede empeorar mucho, lo que debilitaría todavía más su posición negociadora.
Evaluar la situación actual de la economía iraní es difícil. Cálculos de la pérdida de producción acumulada desde que se reimpusieron las sanciones van del 5% al 15%. Si bien los iraníes afirman (con datos que los respaldan) que en los últimos meses el país ha tenido cifras de crecimiento positivas, los observadores externos no están tan convencidos. El Fondo Monetario Internacional prevé que la economía se contraiga un asombroso 9,5% este año, lo que se sumaría a una caída del 4,9% el año pasado, confirmada incluso por los datos que maneja Irán.
En este contexto, los funcionarios iraníes están trabados en intensos debates respecto de sus perspectivas de crecimiento a largo plazo y su estrategia de desarrollo económico. Por un lado están los halcones, con el líder supremo ayatolá Ali Khamenei a la cabeza, que quieren reestructurar la economía para que pueda soportar mejor el aislamiento internacional.
Los halcones señalan que la economía ya muestra signos de recuperación, aunque no suceda lo mismo con las exportaciones de petróleo. Para empezar, tras hundirse un 70% en 2018, la moneda iraní (el rial) recuperó un tercio del valor perdido y mantiene una convertibilidad suficiente para indicar que los actores económicos iraníes no la han abandonado.
Subscribe now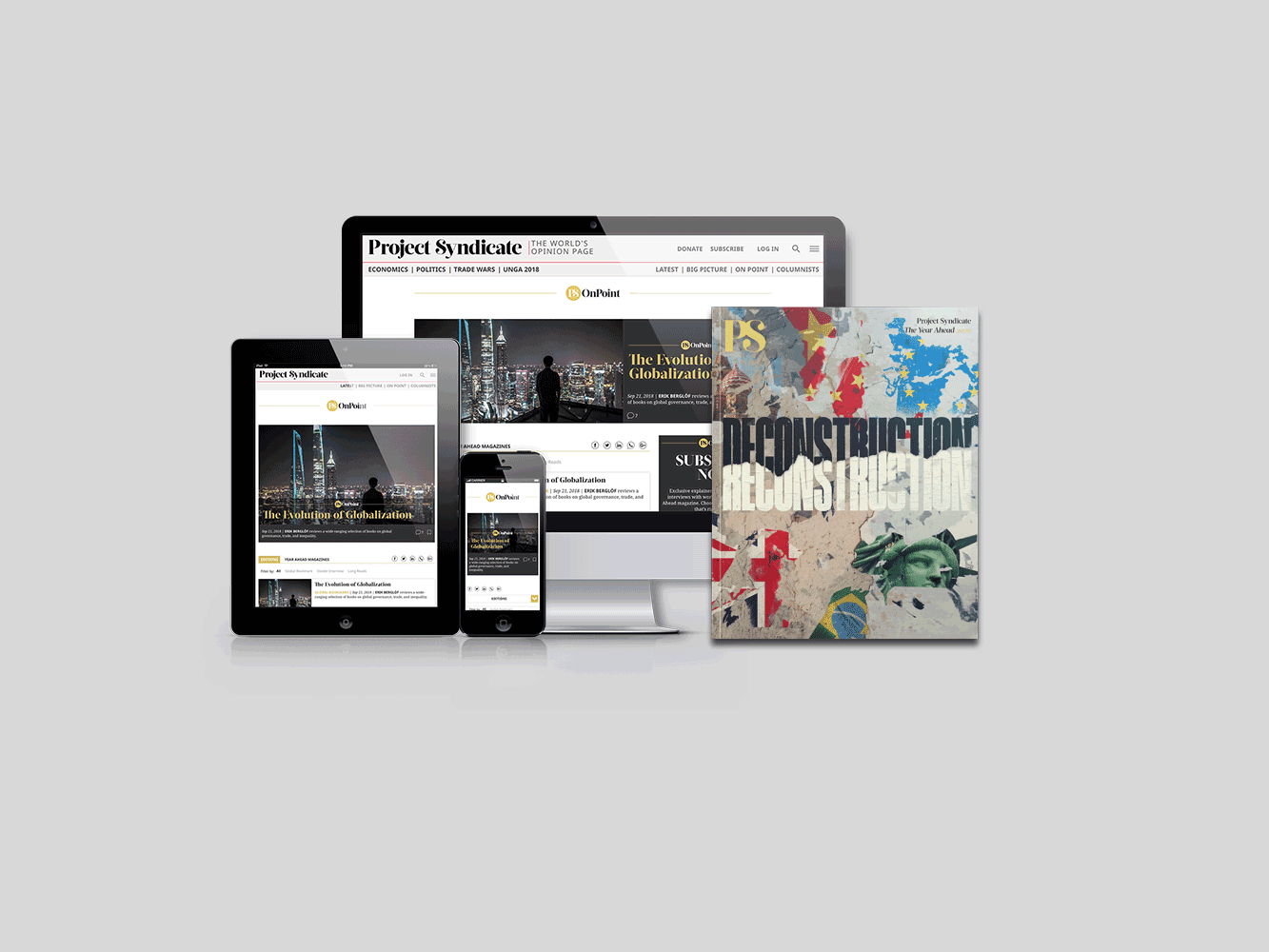 Subscribe now
Subscribe today and get unlimited access to OnPoint, the Big Picture, the PS archive of more than 14,000 commentaries, and our annual magazine, for less than $2 a week.
Datos recientes también pintan un panorama favorable en lo referido al empleo. En el tercer trimestre de 2019, la fuerza laboral iraní alcanzó una cifra récord de 24,75 millones de empleados (con un crecimiento interanual del 3,3%); la economía sumó unos 800 000 puestos de trabajo, un tercio de ellos en el sector industrial; y la tasa de desempleo se mantuvo en el 10,5%, el nivel más bajo en siete años.
Estos datos hacen pensar que tal vez las restricciones a las exportaciones de petróleo estén obligando a Irán a diversificar la economía, una especie de enfermedad holandesa al revés. Los halcones iraníes sostienen que las sanciones estadounidenses están movilizando la "economía de resistencia", que depende menos del comercio internacional en general, y especialmente del comercio con Occidente. Sin duda los conservadores iraníes esperan que esto impida la "invasión cultural" que acompaña a la globalización.
Pero el gobierno reformista y dominado por tecnócratas del presidente Hassan Rouhani no tiene interés en revertir tres décadas de intentos de limitar el dominio estatal y abrir la economía. Junto con muchos en el sector privado, los miembros del gobierno adhieren a la idea occidental neoliberal según la cual la única ruta viable a la prosperidad pasa por la reducción del Estado y la libre empresa.
Para los tecnócratas y neoliberales iraníes, la recuperación económica de Irán es temporal. Como el gobierno tiene que emitir dinero para cubrir el agujero presupuestario causado por la pérdida de ingresos petroleros, tarde o temprano el rial enfrentará graves presiones inflacionarias. Y la capacidad del gobierno para combatir la inflación está muy limitada, en particular porque un fortalecimiento de la moneda eliminaría la ventaja competitiva de la que surgió la recuperación del empleo.
En cualquier caso, el campo reformista considera improbable que la recuperación del empleo sobreviva más de uno o dos años bajo el régimen de sanciones actual, que deprime la inversión extranjera e impide a Irán acceder a tecnologías necesarias para la reestructuración económica. En 2018‑2019, la formación de capital fijo, cuyo promedio histórico ha sido alrededor del 30% del PIB, cayó a 14% del PIB, apenas suficiente para renovar el stock de capital existente.
El sector público iraní ya tiene dificultades para cubrir sus gastos actuales y no está en posición para compensar la pérdida de inversión extranjera. El sector privado, por su parte, enfrenta escasez de crédito, porque los bancos iraníes ahora son mayoritariamente insolventes.
Por ahora, Irán se dispone a ampliar sus actividades de enriquecimiento de uranio, en un patente rechazo a una comunidad internacional que lo abandonó. Irán no merecía sanciones punitivas cuando Trump las reinstituyó, porque no había violado los términos del acuerdo nuclear. Mostrándole al mundo que no se derrumbará, Irán espera salir de su encierro sin acceder a las demandas de Estados Unidos.
Pero no sólo Irán tiene que tomar una decisión. La dirigencia occidental debe decidir qué respuesta dar a sus actividades de enriquecimiento de uranio, que por cierto, todavía están muy lejos de un nivel que permita la producción de armas. Aunque un régimen de sanciones estrictas puede provocarle grandes dificultades a Irán, su eficacia es claramente limitada; además, fortalecen la posición de los halcones iraníes y debilitan a los reformistas moderados, una dinámica que aumenta los riesgos que supuestamente deberían mitigar.
En lugar de un mero endurecimiento de sanciones (por ejemplo, reinstituir los castigos de Naciones Unidas), la comunidad internacional debe aplicar una estrategia más sutil, que lleve a Irán en dirección de una mayor apertura, en vez de tratar de someterlo a la fuerza. Esa estrategia mejorará sin duda la perspectiva de negociaciones exitosas, antes o después de la elección en Estados Unidos.
Traducción: Esteban Flamini