Europa, en una línea de falla geopolítica
MADRID – Hace dos meses, en su discurso ante la Asamblea General de las Naciones Unidas, el secretario general de la ONU, António Guterres, expresó su temor a que una "gran fractura" divida el orden internacional en dos "mundos separados y competidores", uno dominado por Estados Unidos y el otro por China. Su temor no sólo está justificado, sino que la fisura a la que teme ya se ha formado, y se está ensanchando.
Después de que Deng Xiaoping iniciase su política de "reforma y apertura" en 1978, la visión convencional en Occidente ha sido que la integración de China a la economía global acarrearía de forma natural cambios sociales y políticos internos. El fin de la Guerra Fría (una victoria manifiesta del orden internacional liberal liderado por Estados Unidos) reforzó esta creencia, y Occidente siguió en gran medida una política de involucramiento con China. Tras el ingreso de China en la Organización Mundial del Comercio en 2001, este proceso se aceleró: el país se convirtió en destino de empresas e inversiones occidentales y en exportador de productos manufacturados de bajo coste.
Con el auge del papel de China en las cadenas globales de valor, sus prácticas comerciales, al borde de la ley (desde el dumping hasta la vulneración de los derechos de propiedad intelectual), distorsionan cada vez más el mercado. Pero apenas hubo quien se inmutara. Se entendió que, cualquier contestación o protesta podría poner en riesgo los beneficios producidos por la comercialización de mercancías baratas o la promesa de acceso al inmenso mercado chino. En cualquier caso (seguía el razonamiento) los problemas se resolverían solos porque, los lazos económicos y la prosperidad progresiva, pronto generarían una floreciente clase media china que impulsaría la liberalización interna.
Hoy ya resulta evidente que fue un caso de pensamiento mágico. En realidad, China ha cambiado el sistema internacional mucho más de lo que éste ha cambiado a China.
Hoy, el Partido Comunista de China tiene más poder que nunca, fortalecido por un amplio aparato de vigilancia basado en la inteligencia artificial y por el persistente dominio de las empresas de propiedad estatal. El presidente Xi Jinping va camino de un mandato prolongado, incluso vitalicio. Y como aprendió el presidente estadounidense Donald Trump durante su malhadada guerra comercial, hoy, extraer concesiones a China, es más difícil que nunca.
En paralelo, el orden internacional basado en reglas anda a tumbos, sin vitalidad ni propósito. Las economías emergentes y en desarrollo están frustradas por la falta de esfuerzos para acordar los mecanismos institucionales con las nuevas realidades económicas. Las economías avanzadas, por su parte, se enfrentan a una reacción antiglobalización que no sólo ha debilitado su apoyo a la liberalización del comercio y la cooperación internacional, sino que también sacude sus democracias. Y Estados Unidos se retira gradualmente del liderazgo internacional.
Subscribe now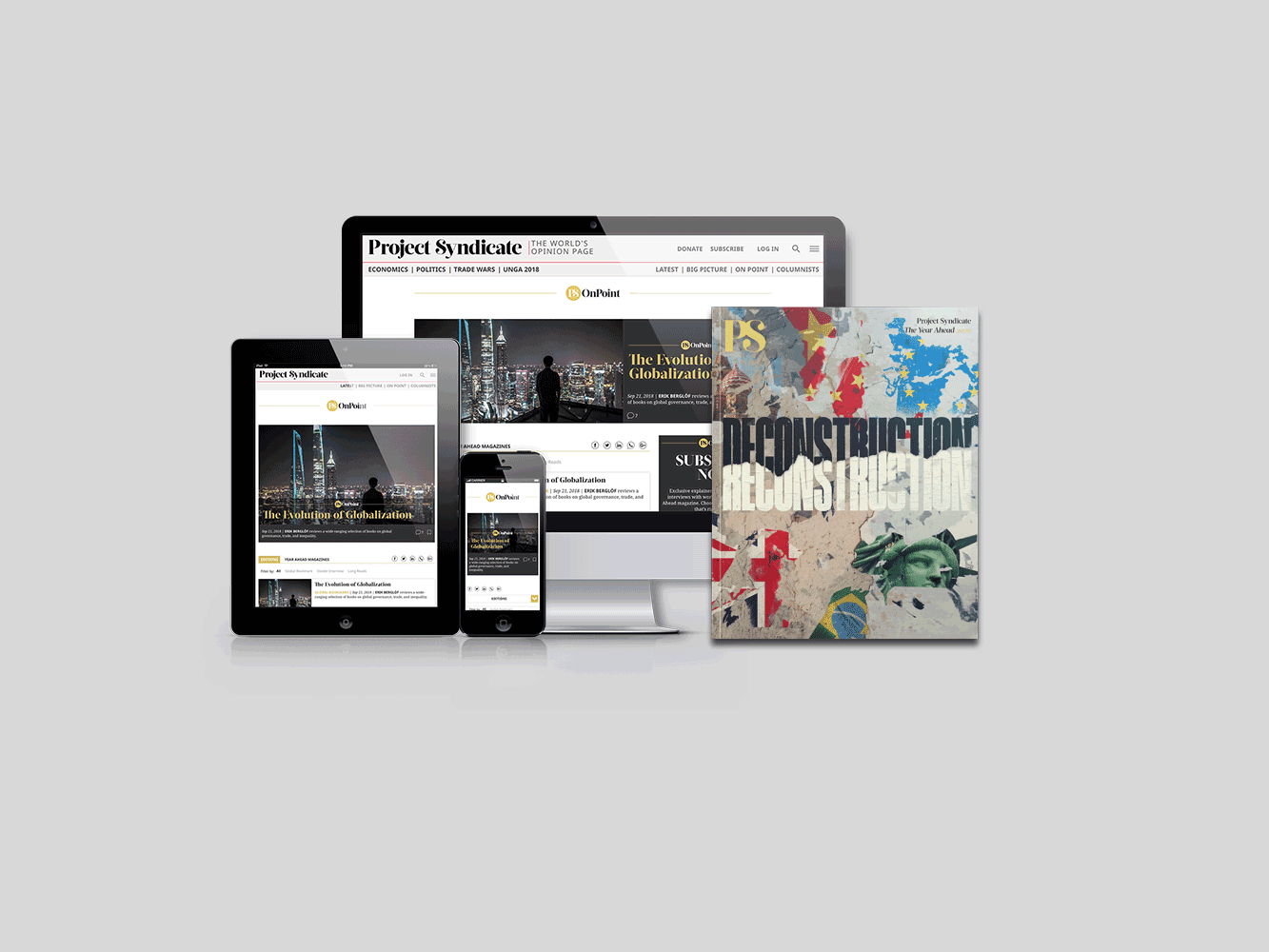 Subscribe now
Subscribe today and get unlimited access to OnPoint, the Big Picture, the PS archive of more than 14,000 commentaries, and our annual magazine, for less than $2 a week.
Como consecuencia, las relaciones internacionales viran a lo transaccional, y los arreglos ad hoc ocupan el lugar de las soluciones cooperativas multilaterales. Las instituciones y los acuerdos pierden profundidad y ganan en informalidad; esto es, se deshacen. Valores, reglas y normas son considerados por muchos algo anticuado y poco eficaz.
Esto proporciona a China una oportunidad óptima para comenzar a construir un sistema paralelo centrado en sí misma. A tal fin ha creado instituciones como el Banco Asiático de Inversión en Infraestructura y el Nuevo Banco de Desarrollo, ambos imitaciones de estructuras internacionales ya existentes. Y ha promovido la cada vez más amplia Iniciativa del Cinturón y la Ruta de la Seda, en un intento evidente de posicionarse como un nuevo Reino Medio.
Pero hay muchos, incluso en Europa, a quienes la aparición de este sistema paralelo no preocupa particularmente. Mientras provea acceso inmediato a la financiación de proyectos. Y a la par que Europa se aleja cada vez más de Estados Unidos, muchos europeos también creen que pueden mejorar su posición estratégica situándose en la frontera entre los dos mundos emergentes.
Esa estrategia puede ofrecer algunas ventajas, incluidas oportunidades para la intermediación. Pero, como cualquiera que viva sobre una línea de falla sabe muy bien, también supone riesgos formidables: la fricción entre ambas placas tectónicas sacudirá inevitablemente los cimientos de todo aquello que se alce en territorio fronterizo.
Esto es especialmente cierto respecto de la Unión Europea, fundamentada en la cooperación, los valores compartidos y el Estado de derecho. Si la UE ayuda a crear una estructura paralela contraria a sus valores básicos (en particular el lugar central que asigna a los derechos individuales), corre riesgo de cortar sus amarras metapolíticas, las creencias que sirven de banderín de enganche a su visión del mundo. Y una Europa a la deriva, tarde o temprano se hundirá.
La solución no es que Europa simplemente tome "partido" por Estados Unidos y le dé la espalda a China -eso también iría contra los valores europeos-. Más bien, la UE debe escuchar el llamamiento de Guterres a "hacer todo lo posible por mantener un sistema universal" en el que todos los actores, incluidos China y Estados Unidos, sigan unas mismas reglas.
En este sentido, la reciente declaración conjunta de Xi y del presidente francés Emmanuel Macron donde reafirman su firme apoyo al acuerdo climático de París es prometedora, lo mismo que la cada vez más frecuente admisión en Europa de que China no es sólo un socio o un competidor económico, sino también un "rival sistémico". Pero eso es sólo el inicio. Europa necesita una sólida estrategia hacia China, para reconocer los desafíos profundos (a menudo sutiles) que plantea, mitigar los riesgos asociados y aprovechar las oportunidades derivadas.
Alcanzar esa estrategia requerirá perspectiva y disciplina. Y la UE no destaca en ninguna de ellas. Pero es el único planteamiento posible. En cuanto Europa deje de defender el Estado de derecho y los valores democráticos, su identidad (y su futuro) comenzarán a desmoronarse.