La BCE a besoin d'un nouveau mandat
BERLIN – La décision de la Banque centrale européenne en septembre de prolonger l'assouplissement de sa politique monétaire a été controversée et a engendré la démission du représentant allemand au conseil d'administration de la BCE. Mais l'une des caractéristiques les plus remarquables de la position de la BCE n'a pas reçu assez d'attention: l'admission que les anticipations d'inflation sont devenues ont perdu tout ancrage et que, sans soutien de la politique budgétaire, la banque centrale ne parviendra probablement pas à remplir son mandat de stabilité des prix dans un avenir prévisible.
En fait, de nombreux observateurs, et même plusieurs membres du conseil d'administration de la BCE, soutiennent maintenant que la banque a besoin d'adapter son mandat avec une nouvelle définition de la stabilité des prix à l'esprit. Ils ont raison – mais il y a une mise en garde cruciale.
Depuis le renforcement de l'indépendance des banques centrales dans les années 1990, il est devenu de plus en plus clair que, en temps normal, le mandat spécifique n'a pas grande importance. La Réserve fédérale des États-Unis a réussi à guider les attentes et la stabilité des prix avec son double mandat (stabilité des prix et emploi maximum) aussi bien que la Banque d'Angleterre ou la BCE, qui ont des mandats plus étroits de stabilité des prix.
Après la crise financière mondiale, cependant, le mandat traditionnel s'est avéré insuffisant pour faire face à l'instabilité financière à grande échelle, la confiance inconstante du marché et la paralysie politique. Les banques centrales des pays développés ont dû élaborer des politiques à la volée, sans cadre d'orientation. Chacune à sa manière a mis en œuvre un assouplissement monétaire sans précédent, élargissant considérablement les bilans, afin de fournir le soutien nécessaire à l'économie.
À bien des égards, ces mesures ont réussi : l'expansion monétaire a joué un rôle majeur pour tirer l'économie hors du gouffre. Mais, au fil du temps, la capacité des banques centrales à influencer l'économie réelle a diminué. Aujourd'hui – et dans un avenir prévisible – l'inflation intérieure est de plus en plus affectée par des circonstances mondiales, plutôt que locales, et la stabilité (ou instabilité) financière ainsi que la politique budgétaire ont beaucoup plus d'influence que la politique monétaire.
Pour la BCE, cela génère un défi particulièrement important. Après tout, contrairement à d'autres banques centrales, elle doit prendre en compte les préférences des 19 gouvernements nationaux souverains, avec peu ou pas de coordination structurelle ou fiscale. La zone euro est également très fragmentée financièrement, faute d'un marché commun des capitaux, un actif sûr unificateur, ou des outils de stabilisation macroéconomique.
Subscribe now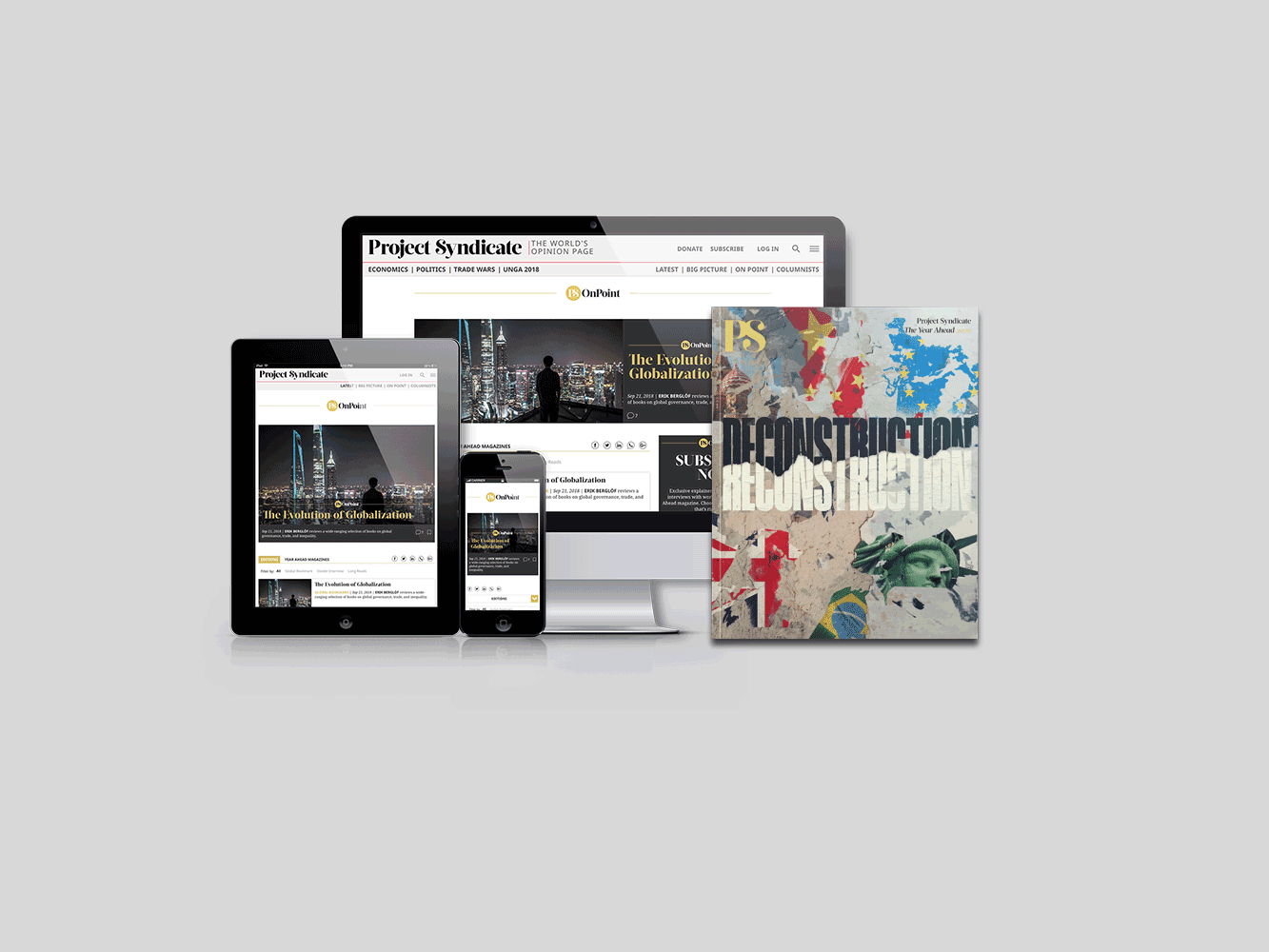 Subscribe now
Subscribe today and get unlimited access to OnPoint, the Big Picture, the PS archive of more than 14,000 commentaries, and our annual magazine, for less than $2 a week.
La BCE a besoin d'un mandat plus réaliste et flexible. Étant donné la nature fragmentée de la zone euro, ce mandat devrait probablement rester centré sur la stabilité des prix. Mais il faut aussi reconnaître que la définition actuelle de la stabilité des prix – « en dessous, mais proche, de 2% d'inflation à moyen terme » – est trop étroite.
Une définition plus large est nécessaire, selon laquelle la BCE poursuivrait une cible d'inflation symétrique de 2%, au sein d'une fourchette de 1,5 à 2,5%, sur une période plus longue. Certains préconisent une cible encore plus élevée : par exemple, Olivier Blanchard , ancien économiste en chef du Fonds monétaire international, a proposé un nouvel ancrage des attentes à 4%. Une autre proposition, du président de la Réserve fédérale de New York John Williams, est de cibler un niveau de prix, plutôt que d'un taux d'inflation.
Un engagement à assurer une stabilité des prix définie plus largement donnerait à la BCE plus d'espace en temps de crise, permettant ainsi de mieux tenir compte des risques pour la stabilité financière et l'économie réelle. Cela contribuerait à stabiliser les prix plus rapidement, et renforcerait sa crédibilité.
En revanche, lorsque la BCE rate systématiquement sa cible de stabilité des prix – comme ça a été le cas au cours des cinq dernières années – elle perd de sa crédibilité. Et, en effet, la BCE a fait face à des critiques acerbes – parfois justifiées, souvent injustifiées – sur la mise en œuvre des politiques monétaires expansionnistes non testées depuis 2008, en partie parce que les mesures étaient souvent mal comprises par le public. La perte de crédibilité a sapé la capacité de la BCE à atteindre ses objectifs, créant ainsi un cercle vicieux qui menace son indépendance de facto.
Voilà pourquoi le moment de tout changement de mandat doit être choisi très soigneusement. Si la BCE essaie de déplacer le poteau alors qu'elle ne parvient pas à marquer, le coup à court terme pour sa crédibilité déjà diminuée pourrait être grave. Compte tenu de cela, la BCE doit travailler à renforcer sa position avant d'ajuster son mandat, notamment en essayant d'atteindre l'objectif de stabilité des prix en vigueur après des années d'échec.
En même temps, la BCE doit mieux communiquer à propos de ses capacités. Certains ont demandé à la BCE de tenter de résoudre les problèmes de solvabilité des banques ou des gouvernements pendant la crise. D'autres aimeraient que la BCE discipline les gouvernements en les poussant à faire la « bonne » chose et consolider les dépenses. Une banque centrale ne doit faire aucune de ces deux choses et échouerait lamentablement si elle essayait. Mais ces tentatives ont fait du mal à la réputation de la BCE, notamment en Allemagne, et ont diminué sa crédibilité.
Clarifier le contenu de la boîte à outils politiques de la BCE – y compris les achats d'obligations souveraines et d'autres mesures non conventionnelles – aiderait beaucoup à protéger la BCE de telles attaques à l'avenir. Et, quand viendra le temps de changer ses objectifs, la BCE devra expliquer clairement et entièrement le changement – qui n'a pas certainement pas besoin d'être aussi grand que ce que beaucoup ne croient.
Le président américain John F. Kennedy avait raison : c'est quand le soleil brille qu'il faut réparer le toit. La BCE ne peut pas réviser son mandat avant que la tempête actuelle ne soit passée. Mais, alors qu'elle prend l'eau de toute part, elle ne peut pas se permettre d'attendre très longtemps. Le plus tôt la BCE fait ce qui est nécessaire pour rétablir sa crédibilité, le plus tôt elle pourra faire ce qui est nécessaire pour se protéger contre les tempêtes futures.
Traduit de l'anglais par Timothée Demont