Natuurlijke klimaatengagementen
WASHINGTON, DC – Tijdens de ontmoeting van wereldleiders op de 25e VN-Klimaatconferentie (COP25) in Madrid van 2 tot 13 december worden concrete stappen om te voldoen aan en verhoging van de nationale uitstootdoelen besproken. Maar even belangrijk is dat COP25 mogelijkheid biedt om een van de krachtigste middelen waarover we beschikken om klimaatverandering aan te pakken naar een hoger plan te tillen: de natuur zelf.
Op de natuur gebaseerde oplossingen (ook wel bekend als natuurlijke klimaatoplossingen) brengen 's werelds bossen, grasland, moerasland, en bodems in stelling om de uitstoot van broeikasgassen terug te dringen. Gezonde ecosystemen absorberen en slaan koolstof geheel zelfstandig op. En wanneer ze beschermd, hersteld, en duurzaam beheerd worden kunnen ze voorzien in een derde van de uitstootreductie nodig om aan de doelstellingen van het klimaatakkoord van Parijs te voldoen.
Met andere woorden: de natuur biedt ons een kans die we ons niet kunnen veroorloven te missen. Reductie van uitstoot uit fossiele brandstoffen is cruciaal maar zal niet afdoende zijn om de opwarming van de aarde onder de 2℃ te houden, 1,5 ℃ ten opzichte van pre-industriële niveaus geheel daargelaten. Om een leefbare toekomst op onze planeet veilig te stellen moet we ons tevens aan het financieren van natuurgebaseerde oplossingen engageren. Alle landen moeten op natuur gebaseerde oplossingen in hun nationale klimaatbeloften beginnen op te nemen en navenant gaan investeren.
Twee jaar geleden publiceerden wetenschappers van The Nature Conservancy en partners nieuw onderzoek dat het potentieel van natuurgebaseerde oplossingen om klimaatverandering tegen te gaan voor het voetlicht brengt. Toch ontvangen natuurgebaseerde oplossingen nog maar weinig aandacht – en nog minder financiering.
Gelukkig is dit wellicht aan het veranderen. In september stonden natuurgebaseerde oplossingen tijdens de VN-Klimaatweek in New York prominent in de aandacht. Alhoewel deze bijeenkomst niet de roep van secretaris-generaal van de VN António Guterres om 'duidelijke stappen om de nationaal vastgelegde bijdragen in 2020 te verhogen' waarmaakte bood ze wel een platform voor een nieuwe generatie klimaat- en natuuractivisten. Van de Youth4Nature-coalitie tot de Zweedse activist Greta Thunberg; jonge mensen stonden paraat en eisten dat de leiders van nu hun verantwoordelijkheid nemen voor de uitdagingen die zij zullen erven.
De Klimaatweek produceerde ook een verklaring door een coalitie geleid door China en Nieuw-Zeeland gericht op het aanmoedigen van natuurgebaseerde oplossingen in zowel nationale klimaatplannen als de commerciële sector. En de private sector zelf is ook nieuwe engagementen aangegaan, waarbij een groep van 230 internationale investeerders (die 16,2 biljoen dollar aan activa in beheer hebben) een beroep doet op bedrijven om onmiddellijke actie te ondernemen om ontbossing binnen hun aanvoerlijnen aan te pakken.
Subscribe now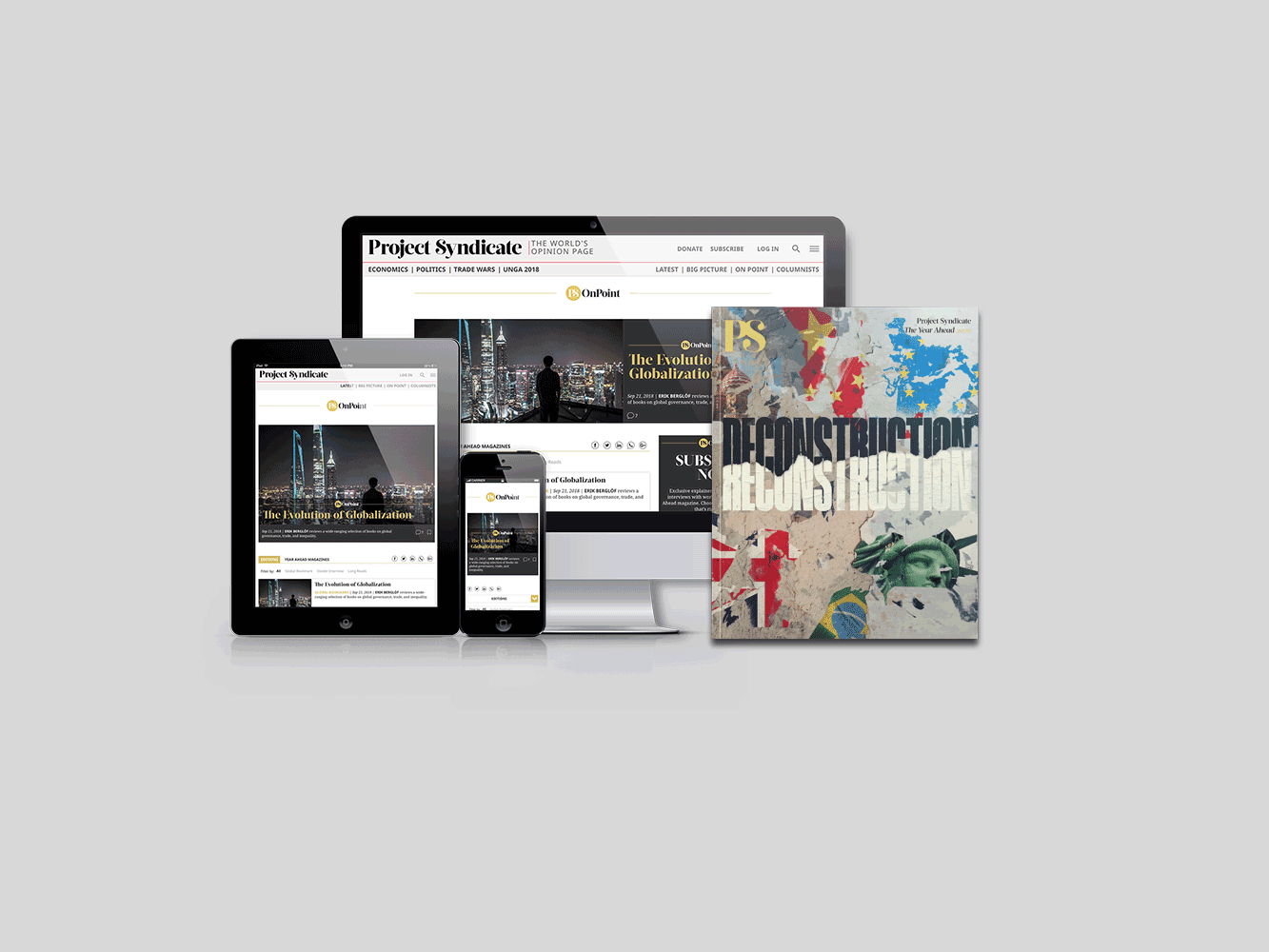 Subscribe now
Subscribe today and get unlimited access to OnPoint, the Big Picture, the PS archive of more than 14,000 commentaries, and our annual magazine, for less than $2 a week.
Politieke leiders moeten dit momentum nu vasthouden, door dichter te kijken naar wat de natuur kan doen om te helpen klimaatverandering te verzachten en er weerbaarheid tegen op te bouwen. Een veelbelovende oplossing is bijvoorbeeld duurzame bosbouw waar voedselgewassen geteeld worden naast inheems woud. Uitbreiding van deze praktijk kan de voedselveiligheid vergroten en de lonen verhogen in landelijke gemeenschappen en tegelijkertijd de gezondheid van de bodem herstellen, koolstof opslaan, en cruciale fauna voeden.
In Australië, waar enorme bosbranden mens en dier in gevaar brengen en enorme hoeveelheden broeikasgassen in de atmosfeer brengen, wordt met een andere natuurgebaseerde oplossing gepionierd.  The Nature Conservancy werkt er samen met lokale gemeenschappen om de staat van het grasland te verbeteren, koolstof op te slaan, en het gevaar van catastrofale natuurbranden te voorkomen. Voortbouwend op traditionele kennis die duizenden jaren teruggaat steken plaatselijke rangers kleinere gecontroleerde branden aan om de opstapeling van droog gras te voorkomen die tot grotere en hetere natuurbranden leidt. Dit programma draagt bij aan gezondere graslanden terwijl er voor lokale gemeenschappen inkomen gegenereerd wordt door middel van de verkoop van CO₂-emissierechten.
Dit soort programma's zijn goed voor zowel mens als het milieu, maar er zijn urgent veel meer investeringen nodig. Alhoewel ecosystemen een cruciale rol spelen in regulering van het klimaat ontvangen natuurgebaseerde oplossingen nog steeds slechts minder dan 4% van de totale publieke uitgaven aan klimaatactie. Frankrijk, Zweden, Zuid-Korea, het Verenigd Koninkrijk en een aantal andere landen hebben toegezegd de financiering voor internationale bescherming en herstelinspanningen te verhogen, en de uitwerking van de details staat nu op de rol van COP25. Maar als niet meer landen overeenkomstige engagementen zullen aangaan zullen natuurlijke klimaatoplossingen niet de benodigde schaal bereiken.
Ernstiger nog is dat de ecosystemen die onderdeel van de oplossing voor klimaatverandering kunnen zijn steeds ernstiger bedreigd worden. We hebben allemaal de recente beelden gezien van razende branden in het Amazone-regenwoud, dat een grote rol speelt in het reguleren van het mondiale klimaat. Recordtemperaturen, milieumisdaden, slecht toezicht, ineffectieve brandbestrijding en andere factoren vergroten de kwetsbaarheid van systemen die een disproportioneel aandeel van de koolstof op de planeet opslaan.
En de Amazone is nog maar een voorbeeld. De conversie en degradatie van natuur en mariene habitats vindt over de hele wereld plaats. Dit soort praktijken ondermijnen ons vermogen om ons aan klimaateffecten zoals een stijgende zeespiegel aan te passen en vormen een directe bedreiging van onze voedselveiligheid door het uitroeien van soorten die onze gewassen bestuiven, bijdragen aan een gezonde bodem, en habitats bieden aan vissen en ander waterleven. Natuur, klimaat, en menselijk welbevinden zijn zeer nauw met elkaar verbonden: geen kan geïsoleerd tegemoet getreden worden.
COP25 biedt een kans voor wereldleiders om gebruik te maken van deze verbindingen in de aanloop naar 2020, dat een waarlijk 'milieu-superjaar' zal worden. Naast de beklinking van een internationaal verdrag voor open zeeën en het instellen van een nieuw raamwerk voor het VN-Verdrag inzake Biologische Diversiteit zullen regeringen nog hun klimaatengagementen herzien op COP26 in Glasgow.
Maar elke belofte die landen op deze bijeenkomsten zullen maken zal weinig betekenen zonder concrete plannen om ze waar te maken. We beschikken over de kennis en de oplossingen. Wat we nu nodig hebben is actie om de kracht van de natuur te mobiliseren. Onze gedeelde existentie op deze planeet is ervan afhankelijk.
Vertaling Melle Trap