Hoe na te denken over klimaattechnologische oplossingen
NEW YORK – Alles, van veiligheidsgordels en condooms tot gezondheidszorg en reddingsoperaties voor banken, nodigt uit tot risicovoller gedrag, of wat economen 'moreel risico' noemen. Zelfs de meest gerechtvaardigde en goedbedoelde beleidsinterventies kunnen onbedoelde – en ongewenste – gevolgen hebben. In de jaren zestig en zeventig maakten veel milieuactivisten bezwaar tegen kernenergie omdat de belofte van goedkope, onbeperkte energie in strijd was met hun eigen streven naar energie-efficiëntie en -besparing.
Dit debat gaat vandaag de dag nog steeds door. Welke klimaattechnologieën verdienen onze steun en welke zijn slechts afleidingen die ons kunnen verleiden tot zelfgenoegzaamheid, met de valse belofte van een wondermiddel? De lijst van klimaat-'oplossingen' breidt zich voortdurend uit en omvat nu alles van futuristische fusietechnologieën tot groene waterstof, van warmtepompen en inductiekookplaten tot betere isolatie en – natuurlijk – zonne- en windenergie.
De media zijn dol op groen-technologische 'unicorns' (startups met waarderingen van ruim één miljard dollar) die de baanbrekende innovaties beloven waar we allemaal op hebben gewacht. Maar hoewel innovaties zeker essentieel zijn, zijn niet alle technologieën gelijk. Lijsten van wat telt als 'klimaattechnologie' ontpoppen zich vaak als politieke lakmoestests. Velen kijken nu bijvoorbeeld verder dan zonne-energie naar nieuwere, meer sexy technologieën. Toch zijn de kelderende kosten van zonne-energie het gevolg van technologische doorbraken en subsidies voor onderzoek en ontwikkeling, en het feit dat het een gevestigde klimaattechnologie aan het worden is maakt het niet minder essentieel.
Natuurlijk is zonne-energie niet de hele oplossing. We kunnen het niet over zonne-energie hebben zonder het ook te hebben over de gevolgen ervan voor het landgebruik en het elektriciteitsnet. En we kunnen het ook niet over groene waterstof hebben zonder de mogelijke gevolgen van waterstoflekkage aan te pakken, een probleem dat aardgas snel heeft veranderd van een veelbelovende 'overbruggings'-technologie in een oorzaak van grote milieuproblemen. Het is goed om de snel groeiende markt van elektrische auto's (EV) toe te juichen, maar het is net zo belangrijk om het enorme potentieel in overweging te nemen van vervoersalternatieven zoals e-bikes (of ouderwetse fietsen) en van betere steden.
Veel van deze debatten zijn eenvoudigweg irrelevant. Het gaat niet om EV's óf e-bikes; het gaat om allebei. Maar debatten over compromissen zijn cruciaal en onthullen heel wat over onze vooroordelen, prioriteiten en wereldbeelden. Waarom wel aandacht besteden aan de dwaasheid van de Duitse kernuitstap, tien jaar eerder dan de geplande stopzetting van het gebruik van steenkool, maar niet aan de Duitse bouwvoorschriften, die een voorbeeld zouden moeten zijn voor de rest van de wereld? De 'goed afgedichte ramen' van Duitsland halen de krantenkoppen niet, maar investeringen in deze weliswaar saaie klimaattechnologie zouden uiteindelijk meer kunnen doen om de uitstoot van broeikasgassen te verminderen dan sommige van de meest enthousiast gehypete innovaties.
Wat echt belangrijk is, is de wisselwerking tussen technologie, beleid en gedragsverandering. Hoewel inductiekookplaten op zichzelf geen grote deuk zullen slaan in de wereldwijde of persoonlijke uitstoot van broeikasgassen, is het inruilen van je oude gasfornuis voor een nieuwe inductiekookplaat vaak de laatste stap voordat je de gasleiding thuis helemaal afsluit. Inductiekookplaten en warmtepompen zijn de twee belangrijkste klimaattechnologieën waardoor nieuwe gebouwen helemaal zonder gas kunnen. En omdat iedereen moet eten en de temperatuur in huis moet regelen, creëert geen van beide technologieën veel moreel risico.
Introductory Offer: Save 30% on PS Digital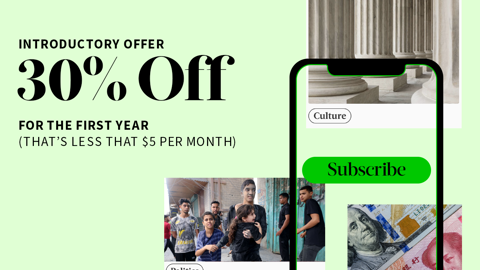 Introductory Offer: Save 30% on PS Digital
Subscribe now to gain greater access to Project Syndicate – including every commentary and our entire On Point suite of subscriber-exclusive content – starting at less than $5 per month.
Denk nu eens aan koolstofverwijderingstechnologieën. Ook zij hebben een cruciale rol te spelen in het tot stand brengen van een koolstofarme toekomst, en toch houden ze ook de belofte in – gerechtvaardigd of niet – dat we kunnen blijven doorploeteren zonder onze productie- en consumptiepatronen te veranderen.
Het is een politieke vraag wat we wel en niet moeten behouden. Terwijl sommigen EV's zullen verwelkomen als een manier om het woon-werkverkeer koolstofvrij te maken, zullen anderen een nieuw moreel risico ontwaren. Want hoe efficiënter auto's worden, des te meer we zonder schuldgevoel kunnen blijven rijden. Maar waarom zouden we, in plaats van lange woon-werkverplaatsingen in stand te houden, bestemmingsplanwijzigingen niet gebruiken om meer bewandelbare buurten te creëren? In plaats van altijd op het scherpst van de snede te kijken, kunnen we een aantal van de krachtigste technologische oplossingen al aan het werk zien in de echte wereld. Kijk maar naar de traditionele Europese stad. Zoals Andrej Karpathy, voormalig hoofd kunstmatige intelligentie bij Tesla, stelt, is deze 'compacter, dichter bebouwd … en [meer] voetganger-/fietsvriendelijk.'
Een laatste overweging is hoe sommige klimaattechnologieën precies het tegenovergestelde van moreel risico kunnen introduceren. Solar geoengineering kan bijvoorbeeld zó radicaal en controversieel overkomen dat alleen al het noemen ervan ons zou kunnen motiveren om de koolstofvervuiling sneller terug te dringen. Maar we moeten natuurlijk niet op dit effect rekenen. Dat zou, ironisch genoeg, opnieuw neerkomen op het in de val trappen van het morele risico.
Hoe kunnen we dan beoordelen of een bepaalde klimaattechnologie de beloofde resultaten zal opleveren? Hoewel er geen onfeilbare methode is, kan er veel geleerd worden door te kijken naar de mate van decarbonisatie die al bereikt is. Over het algemeen zijn er tientallen manieren om de uitstoot in elke industrie of economische sector met vijf, tien of zelfs twintig procent te verminderen. In de meeste gevallen gaat het om kleine procesveranderingen teneinde extra efficiëntie te bereiken. Een efficiëntere gasoven bijvoorbeeld zal uw brandstofrekening en uitstoot van de ene dag op de andere met tien of twintig procent verlagen, en hetzelfde kan gezegd worden van een efficiëntere turbine in de gasfabriek.
Maar het efficiënter maken van bestaande processen op basis van fossiele brandstoffen is maar een klein deel van de oplossing. Om veel verder te gaan dan een reductie van twintig procent moet er meestal worden overgeschakeld van fossiele brandstoffen op koolstofvrije energiebronnen. In de meeste sectoren zijn er eigenlijk maar een of twee manieren om de uitstoot zoveel omlaag te brengen. In de bouwsector bijvoorbeeld vereisen grote reducties het installeren van isolatie en warmtepompen. In de staalsector zijn er twee opties: groene waterstof of volledige elektrificatie, met een gesloten koolstofrecyclingsysteem als een sterke kanshebber voor een derde weg.
De hamvraag bij de beoordeling van het morele risico van klimaatoplossingen is dus of een technologie een bedrijf, industrie of sector dichter bij de implementatie van een tachtig tot honderd procent-reductie brengt, in tegenstelling tot een tien of twintig procent-reductie die de zaak alleen maar op de lange baan schuift. Je nieuwe EV zal je transportemissies niet tot nul reduceren – niet voordat we ook het staal dat gebruikt wordt om hem te maken en de elektriciteit die hem aandrijft koolstofvrij hebben gemaakt. Maar hij heeft op zijn minst het potentieel om een tachtig tot honderd procent-oplossing te zijn.
Het is een moreel risico om te denken dat de technologie ons zal redden. Het is echter net zo risicovol om innovaties te negeren die het spel kunnen veranderen als ze gepaard gaan met de juiste beleidsmaatregelen, investeringen en politieke toezeggingen. Of een klimaatoplossing een moreel risico creëert, heeft dus weinig te maken met de oplossing zelf, maar alles met ons.
Vertaling: Menno Grootveld