El mundo árabe necesita un debate al estilo del brexit
BARCELONA – Durante los últimos tres años, el mundo ha asistido con perplejidad a la cuenta regresiva para la salida del Reino Unido de la Unión Europea, más conocida como el brexit. Es probable que el abandono de la UE afecte gravemente la economía británica. Sin embargo, desde una perspectiva árabe, el prolongado debate del brexit en el Reino Unido no es una señal de descomposición política. Por el contrario, solo un país con su profunda madurez política podría esperar resistir una ruptura tan vasta en las relaciones legales, comerciales y hasta sociales, que se han desarrollado en el último medio siglo.
En contraste, el mundo árabe ha vivido al menos un acontecimiento similar al brexit cada década transcurrida desde 1948, y esas rupturas políticas, económicas y sociales nunca parecen sanar. El primero fue la creación de Israel y el "brexit" palestino del territorio que se convirtió en el Estado judío. Gran parte de la Palestina histórica fue abandonada, y sus habitantes quedaron condenados a vivir en campos de refugiados en las décadas siguientes. Una economía árabe completa desapareció, e Israel sufrió el boicot de sus vecinos árabes.
Tras ello, desde 1952 hasta 1970, el Egipto del Presidente Gamal Abder Nasser se embarcó en un experimento de nacionalización económica que promovió la sustitución de importaciones y debilitó mucho los vínculos comerciales con el resto de la región. Y cuando Anwar Sadat, el sucesor de Nasser, firmó un tratado de paz con Israel en 1979, los países árabes castigaron a Egipto con un boicot económico y político.
En el mismo periodo, varios otros estados árabes importantes, como Irak, Siria, Libia y Argelia, se inspiraron en el modelo económico soviético y restringieron la inversión y el comercio del sector privado. Sin embargo, a diferencia de las 15 repúblicas que formaban la Unión Soviética, los regímenes árabes inspirados por ella no comerciaban entre sí; de hecho, algunos, como Irak y Siria, se boicotearon recíprocamente.
Cuando la economía política del mundo árabe no estaba en crisis ni dirigiéndose hacia la autarquía, la geopolítica le infligió más daños. En 1990, tropas iraquís invadieron y ocuparon Kuwait, en esos momentos la economía más dinámica del mundo árabe, privándola de su soberanía. Como resultado, Irak sufrió sanciones internacionales, y una coalición de fuerzas encabezadas por los Estados Unidos liberó a Kuwait. Y, por supuesto, en 2003 una coalición liderada por los estadounidenses invadió y ocupó Irak en una decisión que despedazó el orden regional y sigue afectándolo hasta el día de hoy.
Durante la Primavera Árabe que se extendió desde 2010 hasta 2016, la región vivió una cadena acelerada de sucesos similares al brexit, a medida que los manifestantes en diferentes países (Túnez, Egipto, Libia, Siria, Yemen, y finalmente Irak) intentaron liberarse de regímenes que muchos consideraban ilegítimos. Mientras tanto, las tensiones políticas en otros países cerraron la frontera entre Argelia y Marruecos a los negocios, redujeron los vínculos comerciales entre Qatar y varios países del Golfo, y aislaron a Irán económicamente.
Subscribe now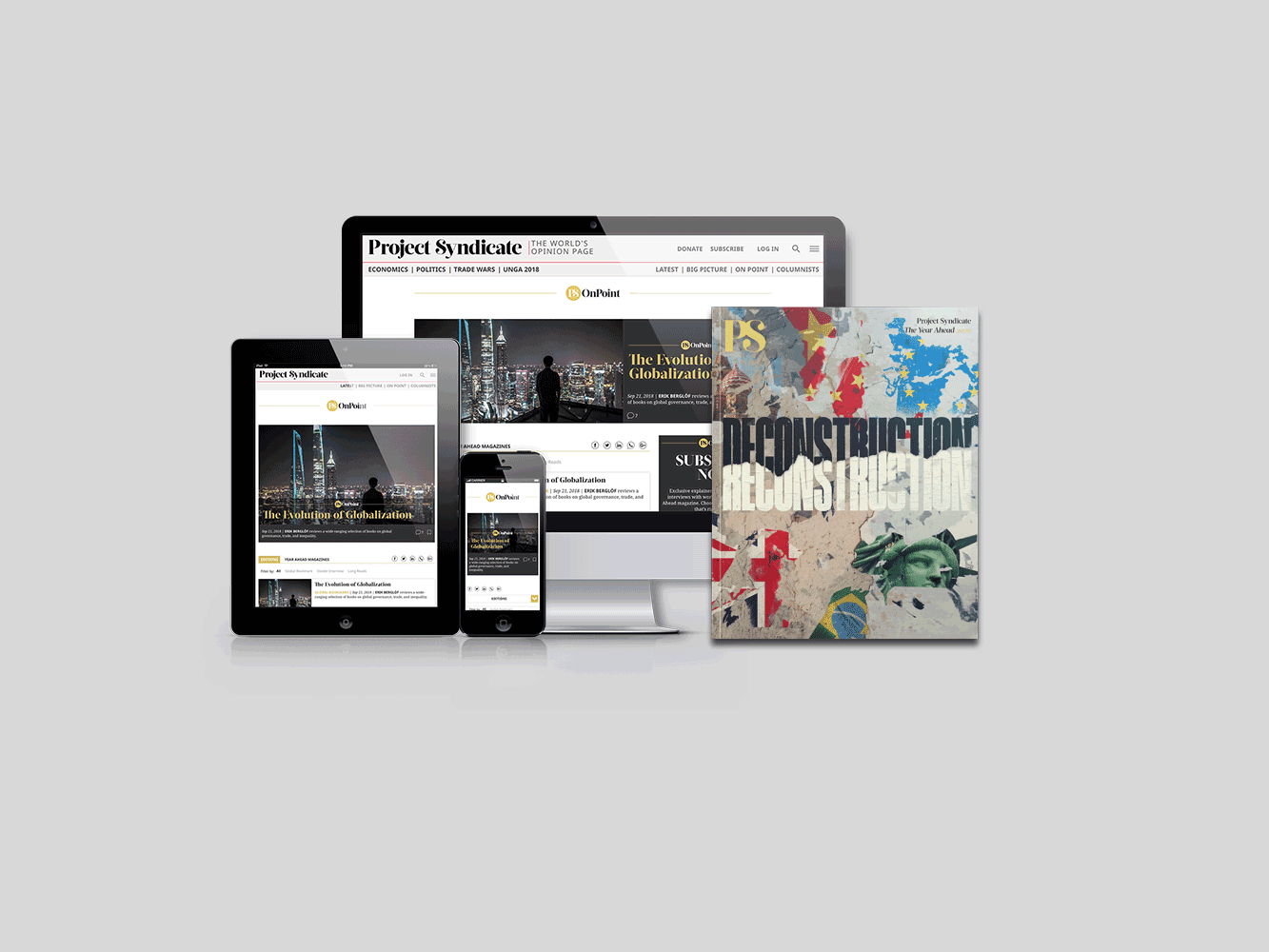 Subscribe now
Subscribe today and get unlimited access to OnPoint, the Big Picture, the PS archive of more than 14,000 commentaries, and our annual magazine, for less than $2 a week.
Los "brexits" árabes llegan sin mucho aviso, negociaciones, deliberaciones parlamentarias ni debate en los medios, y suelen persistir por décadas. Hoy es dolorosamente evidente el impacto de estos desastres económico autoinfligidos.
De hecho, las actuales protestas callejeras, huelgas y violencia en varios países árabes sugieren que puede haber llegado la hora de la verdad. Esta agitación social podría generar una Primavera Árabe 2.0, esta vez centrada, es de esperar, en la prosperidad más que en el poder.
Ese parece ser el mensaje en Bagdad, Beirut y otras ciudades de la región, donde los manifestantes exigen que los políticos den un paso al costado y entreguen el poder a los tecnócratas. Si bien puede parecer ingenuo esperar que los expertos en políticas se comporten mejor que los políticos profesionales, los árabes están hartos con sus sistemas políticos opacos en que tienen una ínfima influencia sobre la toma de decisiones que afectan sus vidas.
En consecuencia, una Primavera Árabe 2.0 debería impulsar un debate sobre el tipo de futuro económico que desean los futuros ciudadanos, su forma de interactuar con sus propios gobiernos y las relaciones de sus países con sus vecinos. En pocas palabras, tras décadas de brexits sin salida, los árabes necesitan hablar de los mismos asuntos que los votantes británicos han ido abordando desde el referendo de junio de 2016.
Eso implica abrir el proceso de diseño de políticas al debate y promoción de toda la sociedad. Una participación más amplia de los talentos tecnocráticos propios de la región podría producir muy necesarios actores de innovación de políticas. Aunque el mundo árabe carece actualmente de centros de estudios activos y potentes que reúnan a expertos de diferentes ámbitos (como los que han influido en los destinos de otros países durante crisis graves), ese no siempre tiene que ser el caso. Después de todo, el involucramiento político no gira solo en torno a las elecciones y la representación: también tiene que ver con los análisis cuidadosos y una promoción informada.
Platón escribió en su República que "No podrá haber buen gobierno hasta que los filósofos sean reyes y los reyes, filósofos". Al mismo tiempo, no hay ninguna garantía de que los tecnócratas no se conviertan en políticos implacables. Por ejemplo, Hitler y Stalin manipularon la ciencia para justificar proyectos de ingeniería social que asesinaron a millones de personas.
Pero se pueden prever en el futuro más brexits árabes y un empeoramiento de los problemas económicos si no se intensifican los esfuerzos por despolitizar la toma de decisiones ni se pone la participación social por delante de la imposición política. Los manifestantes en Bagdad, Beirut y otros lugares están pidiendo participación política y debates abiertos. Su llamado no puede quedar sin respuesta.
Traducido del inglés por David Meléndez Tormen