Nowe Globalne Zasady na Rzecz Sprawiedliwszej Przyszłości Żywnościowej
GENEWA – W tym roku rządy mogą zapewnić, aby lepsze przepisy międzynarodowe pomogły nam wrócić na ścieżkę w kierunku sprawiedliwszego i bardziej zrównoważonego systemu handlu rolnego oraz przezwyciężyć niedawne komplikacje w naszych wysiłkach na rzecz walki z głodem i niedożywieniem. Szczyt Organizacji Narodów Zjednoczonych ds. Systemów Żywnościowych we wrześniu, konferencja klimatyczna ONZ (COP26) w listopadzie oraz konferencja ministerialna Światowej Organizacji Handlu również w listopadzie, dają decydentom wiele możliwości do osiągnięcia sukcesu.
Pandemia COVID-19, spowolnienie gospodarcze, zmiana klimatu i konflikty przyczyniły się do wzrostu głodu i niedożywienia. A ostatni raport Międzyrządowego Zespołu ds. Zmian Klimatu jest ostatnim z serii ostrzeżeń, które pokazują, dlaczego rządy muszą podjąć natychmiastowe i śmiałe działania, aby sprostać stojącym przed nami wyzwaniom.
Rządy powinny skoncentrować się W szczególności na korygowaniu i ograniczaniu zakłóceń, które obecnie obciążają rynki żywnościowe i rolne. Jeśli decydenci mogą poprawić funkcjonowanie tych rynków, najbardziej na tym skorzystają wrażliwi producenci oraz konsumenci.
Staje się oczywistym, że nie możemy tak kontynuować. Według ostatnich szacunków agencji ONZ w 2020 r. głodu doświadczyło od 720 do 811 mln ludzi. Co więcej, umiarkowany lub poważny brak bezpieczeństwa żywnościowego rósł powoli w ciągu ostatnich sześciu lat i obecnie dotyka prawie co trzecią osobę na całym świecie. Musimy zmienić kurs, jeśli mamy osiągnąć Cel Zrównoważonego Rozwoju, jakim jest położenie kresu głodowi i niedożywieniu do końca tej dekady.
Oczekiwany wzrost światowej populacji do prawie dziesięciu miliardów do 2050 roku dodaje kolejny pilny element. Lepsze przepisy dotyczące handlu i rynków mogą przyczynić się do poprawy bezpieczeństwa żywnościowego poprzez wspieranie wysiłków na rzecz tworzenia miejsc pracy, zwiększania dochodów i trwałego zwiększania wydajności rolnictwa. Lepiej funkcjonujące rynki wzmocniłyby również odporność systemu żywnościowego na globalne ocieplenie, ponieważ zmieniają się wzorce temperatur i opadów, a ekstremalne zjawiska pogodowe, takie jak susze, powodzie i burze, stają się coraz częstsze i bardziej intensywne.
Jednocześnie niedawny wzrost głodu i niedożywienia należy postrzegać w kontekście znacznego postępu osiągniętego w ciągu ostatniego ćwierćwiecza. W tym okresie dziesiątki milionów ludzi zostało wydźwigniętych z ubóstwa i braku bezpieczeństwa żywnościowego, ponieważ średnie dochody wzrosły, a rynki stały się bardziej zintegrowane.
Introductory Offer: Save 30% on PS Digital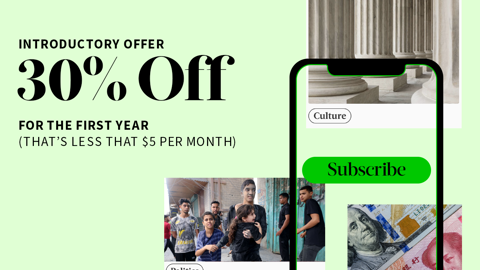 Introductory Offer: Save 30% on PS Digital
Subscribe now to gain greater access to Project Syndicate – including every commentary and our entire On Point suite of subscriber-exclusive content – starting at less than $5 per month.
Według Organizacji Narodów Zjednoczonych ds. Wyżywienia i Rolnictwa handel żywnością i rolnictwem wzrósł od 1995 r. w ujęciu realnym ponad dwukrotnie, przy czym udział handlu między krajami rozwijającymi się również gwałtownie rośnie. Ostatnio nowe technologie cyfrowe przyczyniły się do transformacji rynków żywności i rolnictwa poprzez zwiększenie wydajności i ułatwienie transgranicznego handlu towarami i usługami.
Ponadto kraje wynegocjowały i podpisały coraz większą liczbę nowych dwustronnych i regionalnych umów handlowych, starając się poprawić swój dostęp do rynku i pogłębić integrację z partnerami handlowymi – zarówno w regionach sąsiednich, jak i dalej. Jednak wysiłki na rzecz aktualizacji globalnych zasad handlu żywnością i rolnictwem postępują bardzo powoli.
Na spotkaniu w Nairobi w 2015 r. ministrowie handlu zawarli porozumienie w sprawie zniesienia subsydiów eksportowych dla rolnictwa, wypełniając tym samym jedno wyraźne zobowiązanie w ramach celów zrównoważonego rozwoju. A na Bali dwa lata wcześniej kraje osiągnęły porozumienie pod auspicjami WTO w innych kwestiach związanych z żywnością i rolnictwem w ramach szerszego pakietu handlowego. Należy jednak zrobić o wiele więcej, aby rozwiązać długotrwałe problemy na rynkach żywności i rolnictwa oraz zapewnić, że globalne przepisy będą również odpowiadać zamierzonym celom w przyszłości.
W okresie poprzedzającym konferencję ministerialną WTO przewodniczę rozmowom między negocjatorami na siedem tematów dotyczących handlu rolnego, w tym dotacje do towarów takich jak bawełna, ograniczenia w eksporcie żywności oraz wyzwania związane z poprawą dostępu rolników do rynków. W programie znalazły się również przepisy regulujące nabywanie żywności do zapasów publicznych, zabezpieczenia towarów rolnych oraz przepisy dotyczące środków przypominających subsydia eksportowe. We wszystkich obszarach poprawa przejrzystości poprzez ułatwienie dostępu do większej ilości informacji ma kluczowe znaczenie dla wielu krajów.
Ministrowie mogliby zrobić znaczący krok naprzód na konferencji WTO, uzgadniając wynik w sprawie żywności i rolnictwa, który pomoże odbudować zaufanie, wytyczy drogę naprzód i pobudzi zaangażowanie polityczne. Umożliwiłoby nam to odzyskanie zaufania do naszej zbiorowej zdolności do sprostania stojącym przed nami wyzwaniom.
Dziś musimy dążyć do przezwyciężenia pandemii, budować bardziej inkluzywne i zrównoważone gospodarki oraz położyć podwaliny pod sprawiedliwszą i bardziej odporną przyszłość. Ważnym początkiem byłoby porozumienie w ramach WTO, które poprawi zasady handlu żywnością i produktami rolnymi.
Z angielskiego przetłumaczyła Marz McNamer