Putin significa dinero
MOSCÚ – En su libro de 2014 La cleptocracia de Putin, la difunta Karen Dawisha sostenía que la clave para entender a la Rusia de Vladimir Putin es el dinero. Mientras Putin le vendía historias a la población sobre restablecer la influencia global de Rusia, explicaba Dawisha, él y un círculo de secuaces de confianza amasaban inmensas cantidades de riqueza personal. Más que como un autoritario, nacionalista o revanchista, a Putin, en su opinión, habría que concebirlo como un estafador.
En aquel momento, yo no estaba de acuerdo: si bien el dinero era sin duda importante para entender al régimen de Putin, no había que desestimar el impulso por la influencia global. Pero luego de la redada de las fuerzas de seguridad en el Instituto de Física Lebedev (FIAN) en Moscú el mes pasado, cambié de opinión.
Durante décadas, el FIAN ha estado en la frontera del progreso científico y tecnológico ruso. Así parecería que el instituto está idealmente preparado para desempeñar un papel central a la hora de promover las prioridades estratégicas que el propio Putin identificó en mayo de 2018: ciencia, innovación tecnológica y producción orientada a las exportaciones.
Sin embargo, el mes pasado, las fuerzas de seguridad rusas fueron al instituto para encontrar, detener e interrogar a su director, Nikolai N. Kolachevsky, sobre un supuesto plan por parte de la compañía Trioptics, que alquilaba oficinas en las instalaciones del FIAN, para exportar un tipo especial de ventana óptica a Alemania. Como la ventana tiene aplicaciones en actividades espaciales o militares, dicen las autoridades, exportarla podría minar la seguridad nacional.
¿Por qué los apparatchiks de seguridad de Rusia están tomando medidas que contradicen los objetivos políticos manifiestos del Kremlin? Algunos sostienen que simplemente han escapado del control de Putin. Durante 20 años, Putin ha venido instalando a sus ex colegas y amigos de la KGB en puestos de importancia en el aparato de seguridad y militar de Rusia. Estos llamados siloviki, u hombres fuertes, podrían haber acumulado tanto poder que hacen lo que les plazca, inclusive si esto implica minar los esfuerzos de Putin por volver a poner a Rusia en el sendero del progreso.
Esto es posible, pero no probable. Una explicación más factible es que el propio Putin esté en un conflicto. Si bien quiere poder pregonar los logros rusos en ciencia e innovación, también quiere enriquecerse lo más posible. Y, como observaba Dawisha, a la hora de elegir, el dinero está primero.
Subscribe now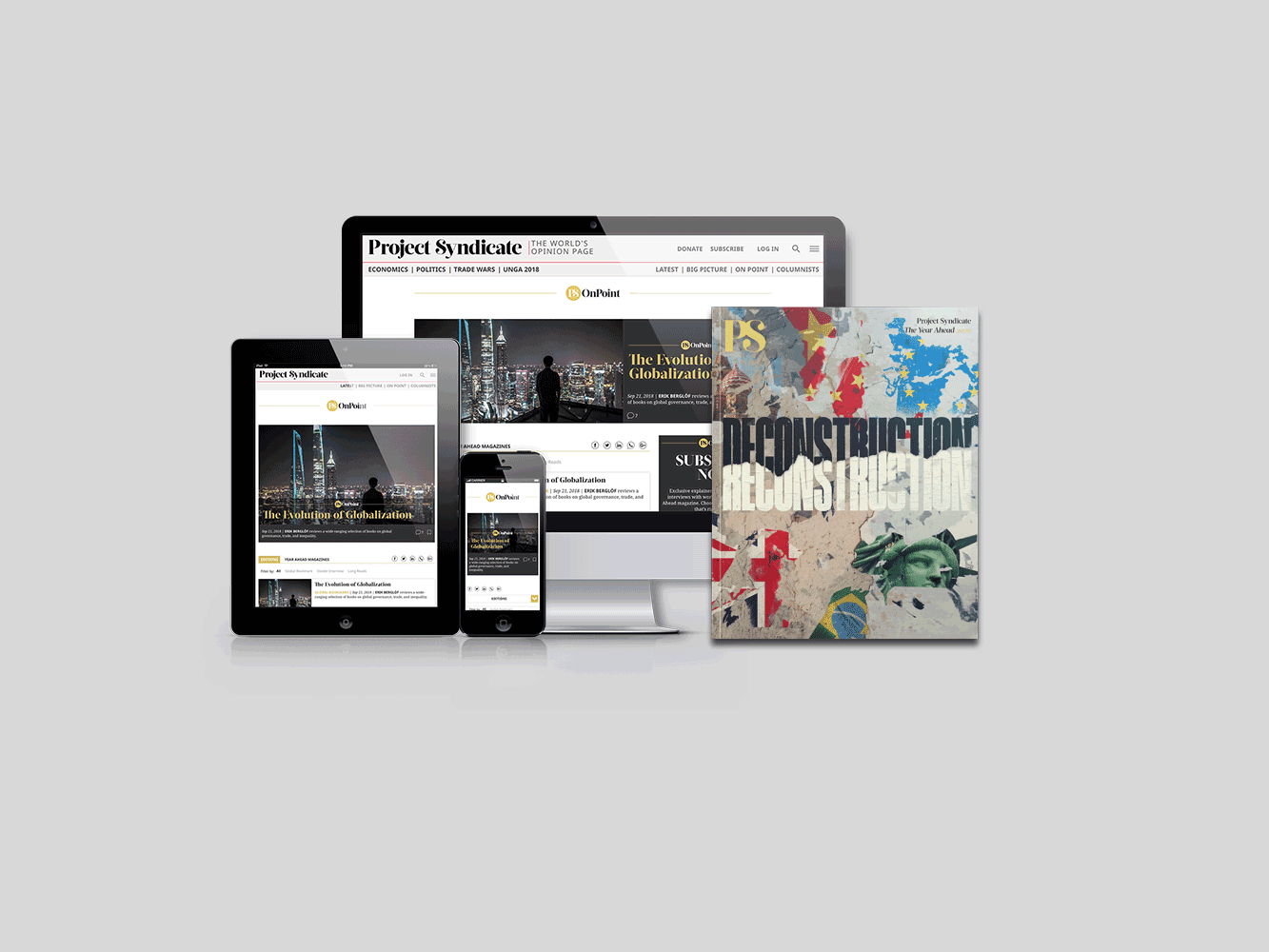 Subscribe now
Subscribe today and get unlimited access to OnPoint, the Big Picture, the PS archive of more than 14,000 commentaries, and our annual magazine, for less than $2 a week.
Con respecto al FIAN, los intereses financieros de Putin parecen estar asociados a su hija, Katerina Tikhonova, que dirige Innopraktika, un instituto científico que recibe dinero estatal. Innopraktika está afiliado a la Universidad Estatal de Moscú, cuyo rector, Viktor Sadovnichiy, tiene un largo historial de complacer a quienes están en el poder.
El trabajo del instituto parece centrarse en dispositivos que leen la actividad cerebral. Pero también, aparentemente, supervisa todo tipo de proyectos de construcción en un espacio de tierra enorme adjunto a las oficinas centrales del Servicio Federal de Seguridad (FSB) –la organización que sucedió a la KGB- y del Servicio Federal de Protección.
Si seguimos la pista del dinero científico, llegamos a la prestigiosa Academia de Ciencias de Rusia (RAN), que tuvo elecciones la semana pasada. Después de las elecciones de 2013 del organismo, en las que a los candidatos a ser miembros que estaban respaldados por el Kremlin no les fue bien, el gobierno anunció importantes reformas, entre ellas una moratoria de tres años de las elecciones de la RAN.
Entonces se decidió que, para garantizar "justicia", el gobierno aprobaría a todos los candidatos, a pesar del hecho de que sean académicos. El gobierno entonces intentó que Mikhail Kovalchuk –el hermano físico del "banquero personal" multimillonario de Putin, Yuri Kovalchuk- asumiera como presidente de la RAN en 2017.
Pero, a pesar de todas las maquinaciones, Alexander Sergeev, un físico mucho más distinguido, ganó la elección. Si bien Sergeev había criticado los esfuerzos de reformas de la RAN por parte del gobierno, así como su control más amplio de la investigación científica- una razón importante por la cual los talentos jóvenes huyen de Rusia-, su reputación internacional era tan grande que Putin no tuvo otra alternativa que aprobar su candidatura.  
El Kremlin no hizo lo mismo con el colega de Sergeev, el reconocido Alexei Khokhlov. Sin embargo, en otro golpe al gobierno, Khokhlov más tarde se convirtió en vicepresidente de la RAN.
Este año, los miembros de la RAN han seguido oponiéndose a la agenda del Kremlin. Dos meses antes de la elección, la comisión anti-falsificación de la RAN denunció a 56 candidatos a miembros de la academia de plagiarios o proveedores de pseudociencia. El gobierno dictaminó que esto no debería descalificarlos. (Esta postura no es ninguna sorpresa: se dice que la propia disertación doctoral de Putin fue copiada de un libro de texto de administración de 1978). En definitiva, sólo seis fueron descalificados.
La resistencia de la RAN es inaceptable para el Kremlin, como lo es el elevado prestigio de Khokhlov que, al haberse desempeñado como vicerrector de la Universidad Estatal de Moscú hasta el año pasado, es un probable sucesor de Sadovnichiy. Si Khokhlov se asegura ese puesto, la universidad puede volverse menos abierta a los proyectos de construcción vinculados con el FSB, menos favorable al instituto de la Primera Hija y menos dispuesta a entregar diplomas falsos a los secuaces del Kremlin. La redada del FIAN –que, según lamenta Sergeev, reduce aún más la reputación de los científicos rusos- puede haber estado orquestada para perjudicarlo.
Al analizar la redada, un periodista amigo en Moscú me dijo de manera impasible: "En la Rusia de Putin, la física pertenece a los espías, la historia es escrita por chequistas y la geografía, por soldados". Y, por cierto, Sergei Naryshkin, director del Servicio de Inteligencia Exterior, también es presidente de la Sociedad Histórica Rusa y el ministro de Defensa, Sergei Shoigu, dirige la Sociedad Geográfica Rusa.
La ciencia todavía está dando pelea. Pero, dado el apetito financiero insaciable de Putin y su círculo íntimo, no es mucho lo que los científicos honestos de Rusia pueden hacer –un mensaje que la redada del FIAN transmitió de manera clara y rotunda-. Como me dijo un académico retirado, "Se pueden decir muchas cosas de la Unión Soviética, pero el conocimiento importaba. La Rusia de hoy, a pesar de sus pretensiones de ser un 'gran país', se asemeja a una pequeña ex colonia, donde cada general en el poder quiere hacerse llamar doctor de filosofía, sólo para aumentar sus ganancias".