OTAN, le jour d'après
BERLIN – Considérée par beaucoup comme moribonde, l'OTAN est encore en vie. Un nouveau renard a néanmoins fait son entrée dans le poulailler, suscitant une réponse européenne typique face au danger : vacarme général et plumes volant de toutes parts.
Ce renard n'est autre que le président français Emmanuel Macron, qui a récemment parlé d'une OTAN en état de « mort cérébrale ». Nul besoin d'approuver ce choix des mots – ni la nouvelle passion de Macron pour le dialogue avec le président russe Vladimir Poutine (que personnellement je désapprouve) – pour reconnaître la puissance de son argument. Un profond changement dans les priorités stratégiques des États-Unis de Donald Trump exige en effet que les Européens repensent leurs hypothèses de longue date concernant leur défense commune.
Ce n'est pas la première fois que l'OTAN apparaît à l'agonie. Beaucoup en parvenait à la même conclusion avant même 2014, lorsque l'alliance n'avait plus pour mission que de se concentrer sur l'Afghanistan. L'annexion de la Crimée par la Russie, et la guerre qui en a résulté en Ukraine de l'Est, ont néanmoins insufflé un nouveau dynamisme à l'OTAN.
Puis est arrivé Trump, dont l'administration est venue couper l'herbe sous le pied de l'Europe, en renonçant au leadership américain au sein du système international fondé sur les règles, ainsi qu'en adoptant une politique nationaliste, protectionniste et unilatéraliste. C'est ainsi que Trump a déclaré l'OTAN « obsolète ».
Résultat, l'Europe doit aujourd'hui se débrouiller seule pour la première fois depuis la fin de la Seconde Guerre mondiale. Or, après tant d'année de dépendance stratégique à l'égard des États-Unis, l'Europe n'est pas préparée – tant matériellement que psychologiquement – à affronter les réalités géopolitique brutales d'aujourd'hui. Et c'est en Allemagne que cela se vérifie le plus.
L'avenir de l'OTAN est actuellement plus incertain que jamais au cours de son histoire. Au lendemain de 1989, la plupart des acteurs n'avaient aucun doute sur le fait que l'alliance existerait encore 20 ans plus tard. Or, aujourd'hui, les interrogations quant à son futur n'émanent pas seulement de Washington DC, mais également de Paris. La survie de l'OTAN ne peut plus être considérée comme acquise, et les Européens ne peuvent pas attendre 20 ans avant de déterminer ce qui devra exister après elle.
Subscribe now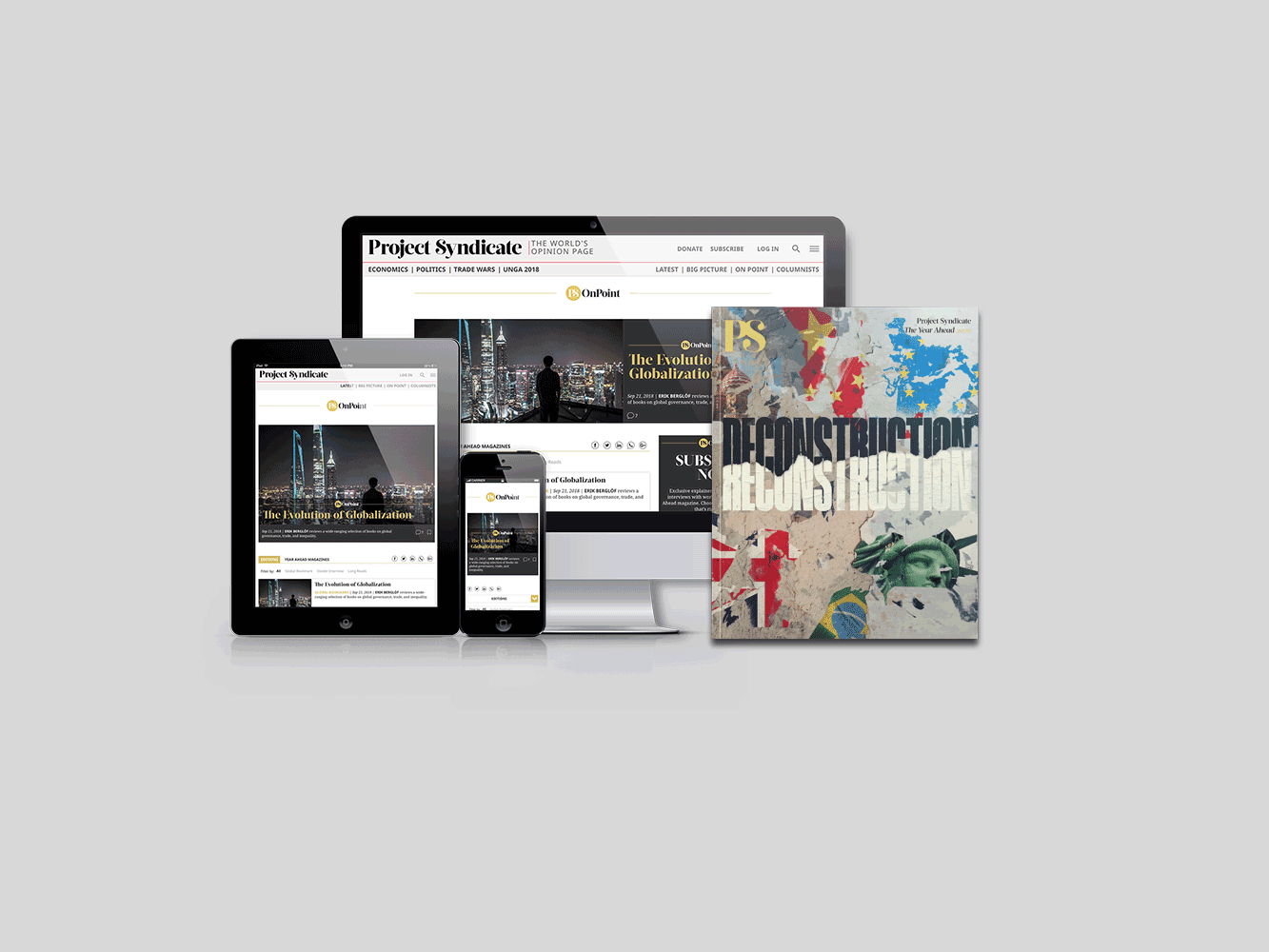 Subscribe now
Subscribe today and get unlimited access to OnPoint, the Big Picture, the PS archive of more than 14,000 commentaries, and our annual magazine, for less than $2 a week.
Face au virage nationaliste américain, à une Chine qui s'affirme de plus en plus, ainsi qu'à l'actuelle révolution numérique, l'Europe n'a plus d'autre choix que de devenir une puissance indépendante. À cet égard, Macron vise très juste. Mais les Européens ne doivent pas se faire d'illusions sur ce qu'exigera l'autonomie en matière de défense. Pour l'Union européenne, qui ne s'est jamais considérée comme une puissance militaire, mais uniquement comme une puissance économique, cette démarche nécessite une profonde rupture avec le statu quo.
Certes, l'OTAN existe encore, et des troupes américaines sont encore présentes en Europe. Pour autant, le terme « encore » est ici un mot clé. Maintenant que les institutions traditionnelles et les engagements transatlantique de sécurité se trouvent mis en doute, la question n'est plus de savoir « si » l'alliance s'effondrera, mais « quand ». Quand Trump décidera-t-il qu'il est finalement temps de mettre un terme à l'organisation ? Pour les Européens, ce serait une pure folie que de rester spectateurs dans l'attente d'un tweet qui scellerait le sort de l'OTAN.
Macron en a conscience, tandis que l'Allemagne, fidèle à elle-même, se contente de réaffirmer ses vieux engagements, en promettant d'augmenter ses dépenses de défense, sans pour autant se fixer d'objectif concret. Macron comprend qu'une rupture de la défense européenne après le retrait des troupes américaines se révélerait beaucoup plus problématique que beaucoup le pensent. Car il ne s'agirait pas d'une transition progressive et peu visible, mais bien d'une rupture soudaine et brutale.
Si l'Europe entend empêcher ou du moins retarder cette issue, il va lui falloir considérablement investir dans son armée, et développer ses propres capacités de façon massive. Autrement dit, l'Europe doit agir comme si la rupture avait déjà eu lieu.
Pendant la majeure partie de son histoire moderne, l'Europe a dû gérer deux principaux défis : un centre turbulent (l'Allemagne) et un flanc oriental non protégé (la Russie et désormais la Chine), qui a toujours été ouvert en termes géopolitiques. Depuis sa création, l'OTAN a fait office de solution à ces deux problèmes.
Si l'on regarde encore plus à l'Est au sein de l'OTAN et de l'UE, les craintes des États membres en termes de sécurité sont encore plus prononcées, ce qui n'est pas surprenant compte tenu de leur proximité géographique avec la Russie, et de leur long passé de périphérie exposée à l'impérialisme russe, qui s'est manifesté pour la dernière fois sous la forme d'une annexion armée de la Crimée par la Russie, et d'une guerre en Ukraine de l'Est. Pour ces États – en premier lieu desquels la Pologne et les pays baltes – l'intégration de l'Amérique à la défense européenne, via l'OTAN, apparaît indispensable.
Compte tenu des risques géopolitiques sur le flanc oriental de l'Europe, l'OTAN fournit une forme nécessaire de garantie, encourageant la solidarité et l'unité au sein de l'UE, en exigeant de chaque membre qu'il contribue à juste hauteur aux intérêts communs. Le virage nationaliste de Trump, « l'Amérique d'abord », a soudainement contraint l'Europe à se poser la question de sa propre souveraineté, qui signifie devenir une puissance technologique indépendante, capable d'agir de manière décisive en tant que front uni. L'UE n'aurait jamais amorcé cette démarche de son propre chef. Quelles que soient ses intentions, Trump pousse l'Europe à se réinventer. Afin de préserver l'OTAN, l'UE doit agir comme si l'alliance avait d'ores et déjà disparu.
Traduit de l'anglais par Martin Morel