Una paz desagradable para Sudán
STANFORD – Por fin se involucraron los Estados Unidos. El Presidente Barack Obama ha enviado al Senador John Kerry a Sudán con una propuesta para la paz entre el norte y el sur del país. Es un paso gigantesco para evitar las masacres de la anterior guerra civil, que duró 20 años, entre el norte y el sur de Sudán, en las que murieron más de dos millones de personas. Esa guerra terminó apenas en 2005 y ahora amenaza con volver a estallar.
En los últimos meses, Obama ha aumentado su propia participación y la de altos funcionarios de su administración para apoyar una estrategia de paz en Sudán. En nombre del Presidente, Kerry ha llevado un paquete de propuestas diseñadas para desbloquear la situación que ha llevado al norte y al sur a una encrucijada tan peligrosa.
Hemos escrito un memorándum en el que se establecen algunos de los elementos esenciales  que podría contener un plan de paz ambicioso para Sudán. Si a usted le interesan los detalles específicos de un posible acuerdo de paz –y la forma en que puede apoyarlo—consulte el sitio www.sudanactionnow.org.
No hay tiempo que perder. El 9 de enero de 2011, el pueblo del sur de Sudán votará para independizarse del norte, con lo que se quedaría con las tres cuartas partes de las reservas probadas de petróleo del país y pondría a millones de civiles en peligro directo de guerra.
El gobierno de Jartum (la capital, que se localiza en el norte) está encabezado por Omar al-Bashir, cuyos logros, que incluyen la supervisión de los crímenes de guerra en la guerra civil anterior y la planeación de las atrocidades en Darfur, han provocado que la Corte Penal Internacional expida órdenes de detención en su contra por crímenes de guerra y genocidio.
Sin embargo, la guerra en Sudán no es inevitable. Podría negociarse una paz compleja pero factible si todas las partes interesadas se involucraran más. Los momentos actuales exigen una diplomacia firme –la que deja un mal sabor de boca pero obtiene resultados. Creemos que Kerry es un hábil emisario que podrá ayudar a que las partes concierten los arreglos necesarios para la paz.
Subscribe to Project Syndicate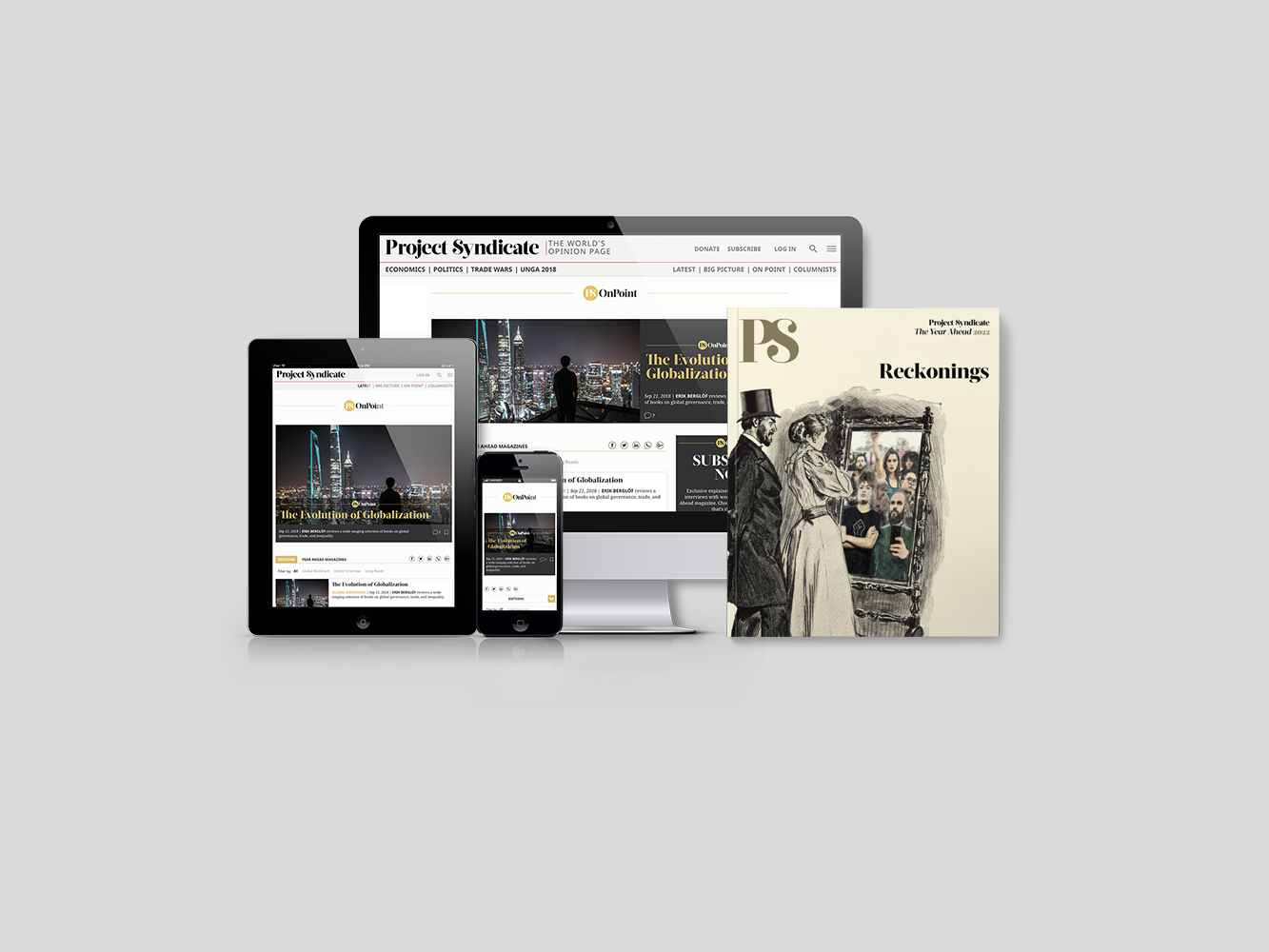 Subscribe to Project Syndicate
Enjoy unlimited access to the ideas and opinions of the world's leading thinkers, including weekly long reads, book reviews, topical collections, and interviews; The Year Ahead annual print magazine; the complete PS archive; and more. All for less than $9 a month.
En cualquier acuerdo diseñado para impedir una nueva guerra tienen que participar el Partido del Congreso Nacional, que representa al norte, y el Movimiento de Liberación del Pueblo de Sudán, que representa al sur. Pero también tendrían que participar los Estados Unidos, cuya relación con estos dos partidos después del referéndum tendrá una enorme influencia para que se logre un acuerdo.
Creemos que en un acuerdo ambicioso para sentar las bases de una paz duradera entre el norte y el sur se obligaría a las partes a:
·        celebrar el referéndum del sur de Sudán a tiempo y respetar y aplicar plenamente los resultados;
·        llegar a un acuerdo mutuamente satisfactorio sobre el territorio de Abyei, una zona fronteriza clave que está en disputa;
·        elaborar un acuerdo multianual de reparto de ingresos mediante el que se pueda dividir equitativamente entre el norte y el sur la riqueza petrolera de Abyei y otras zonas fronterizas y dedicar un porcentaje pequeño con fines de desarrollo a las poblaciones fronterizas árabes de Misseriya;
·        demarcar el 80% de la frontera que no está en disputa y someter el 20% restante a un arbitraje internacional vinculante;
·        dar protección a los grupos minoritarios y considerar la doble ciudadanía para determinadas poblaciones, con el respaldo de sanciones internacionales significativas en caso de ataques a los nativos del sur en el norte o viceversa.
Los Estados Unidos, como tercera parte en el pacto, deberán ofrecer una serie de incentivos al régimen de Jartum para asegurar la conclusión y aplicación de un acuerdo de paz. A cambio de la participación en los esfuerzos de paz entre el norte y el sur y en Darfur, los Estados Unidos implementarían un mecanismo claro, secuencial y vinculante para la normalización de las relaciones.
Ello implicaría sacar a Sudán de la lista de Estados que patrocinan el terrorismo, intercambiar embajadores, levantar las sanciones unilaterales y apoyar la condonación de deuda bilateral y multilateral, en ese orden, junto con otras medidas económicas por parte de las instituciones financieras internacionales. A la inversa, los Estados Unidos deben estar dispuestos a encabezar esfuerzos internacionales para imponer sanciones severas a cualquiera de las partes que lleve al país a una nueva guerra.
La paz y la seguridad en Darfur deben ser una referencia esencial para la normalización de las relaciones entre los Estados Unidos y Sudán. La administración Obama debe mantenerse firme a este respecto en las próximas rondas de negociaciones y nombrar a un alto funcionario que ayude a coordinar la política estadounidense en Darfur a fin de asegurar que se dedique la misma atención a los esfuerzos de paz que se lleven a cabo ahí que a aquéllos que se realicen entre el norte y el sur.
Ahora lo que se necesita es voluntad política –y no sólo en los Estados Unidos—para apoyar esta diplomacia. La Unión Europea y los vecinos de Sudán –en particular Egipto, Etiopía, Kenya y Uganda—también tendrán que desempeñar un papel importante. Además, la diplomacia de China en Sudán, donde ha hecho grandes inversiones para desarrollar las reservas petroleras del país, será una prueba de si tiene la intención de ser un socio responsable en África y el resto del mundo.
Usted puede participar para asegurar que los gobiernos trabajen a favor de la paz. Debemos mantener la presión. Apoyemos el proceso de paz. Su voz puede ayudar a impedir una guerra. No las armas. No el dinero. Únicamente nuestras voces.
Alcanzar la paz en Sudán no será fácil pero se puede lograr. Deberán tomarse decisiones difíciles. Podemos tomarlas ahora o convencernos de que la paz es demasiado difícil o demasiado compleja y mirar con resignación cómo mueren innecesariamente cientos de miles de hombres, mujeres y niños inocentes. Está en nuestras manos.