Acht normen voor stabiliteit in cyberspace
CAMBRIDGE – Binnen het tijdsbestek van een generatie is het internet een cruciale voedingsbodem geworden voor economische, sociale en politieke interacties, en heeft het enorme winsten ontsloten. Met de grotere onafhankelijkheid komen echter ook kwetsbaarheid en conflicten. De aanvallen van statelijke en niet-statelijke actoren zijn toegenomen en bedreigen de stabiliteit van cyberspace.
In november heeft de Global Commission on the Stability of Cyberspace tijdens het Paris Peace Forum haar rapport naar buiten gebracht over de vraag hoe moeten worden voorzien in een overkoepelend kader voor cyberstabiliteit. Deze uit meerdere belanghebbenden bestaande GCSC (waarvan ik een van de leden was), drie jaar geleden voor het eerst bijeengeroepen door de Nederlandse regering, kent drie co-voorzitters uit Estland, India en de Verenigde Staten, en bestaat uit voormalige overheidsfunctionarissen, deskundigen uit de civil society en academici uit zestien landen.
In de loop der jaren zijn er diverse oproepen gedaan voor wetten en normen om de nieuwe internationale onveiligheid te beheersen die is gecreëerd door de informatietechnologie, te beginnen met de Russische voorstellen bij de Verenigde Naties twee decennia geleden, waarin werd aangestuurd op een bindend verdrag. Helaas zou zo'n verdrag, gezien de aard van de cyberwapens en de veranderlijkheid van de technologie, niet goed verifieerbaar zijn en al snel verouderen.
In plaats daarvan hebben de VN een Group of Governmental Experts (GGE) opgericht, die in 2013 en 2015 een niet-bindende reeks normen heeft voortgebracht. Deze groep was niet in staat om in 2017 met een nieuw rapport te komen, maar het werk wordt met een uitgebreid lidmaatschap voortgezet, en een Open-Ended Working Group, waaraan afgelopen september zo'n tachtig staten deelnamen, heeft zich er bij de VN bij aangesloten. Bovendien heeft secretaris-generaal van de VN António Guterres een High-Level Group opgericht, die met een rapport is gekomen waarin vooruit wordt gekeken naar een bredere VN-discussie in 2020.
De GCSC definieert cyberstabiliteit als een toestand waarin individuen en instituties redelijk veel vertrouwen kunnen hebben in hun vermogen om cyberdiensten veilig in te zetten, veranderingen in betrekkelijke vrede worden beheerd, en spanningen worden opgelost zonder escalatie. Stabiliteit is gebaseerd op het bestaande internationale recht, dat – zoals de rapporten van de GCE uit 2013 en 2015 bevestigden – van toepassing is op cyberspace.
Maar een bindend internationaal verdrag zou als volgende stap prematuur zijn. Normen van verwacht gedrag kunnen een flexibele tussenfase vormen tussen rigide verdragen en het helemaal niet ondernemen van welke actie dan ook. Zoals Michael Chertoff, een van de mede-voorzitters van de GCSC en voorheen minister van Homeland Security (Binnenlandse Veiligheid) van de VS, heeft uitgelegd kunnen normen naast wetten bestaan, maar zijn ze dynamischer in het licht van de snel veranderende technologie.
Subscribe now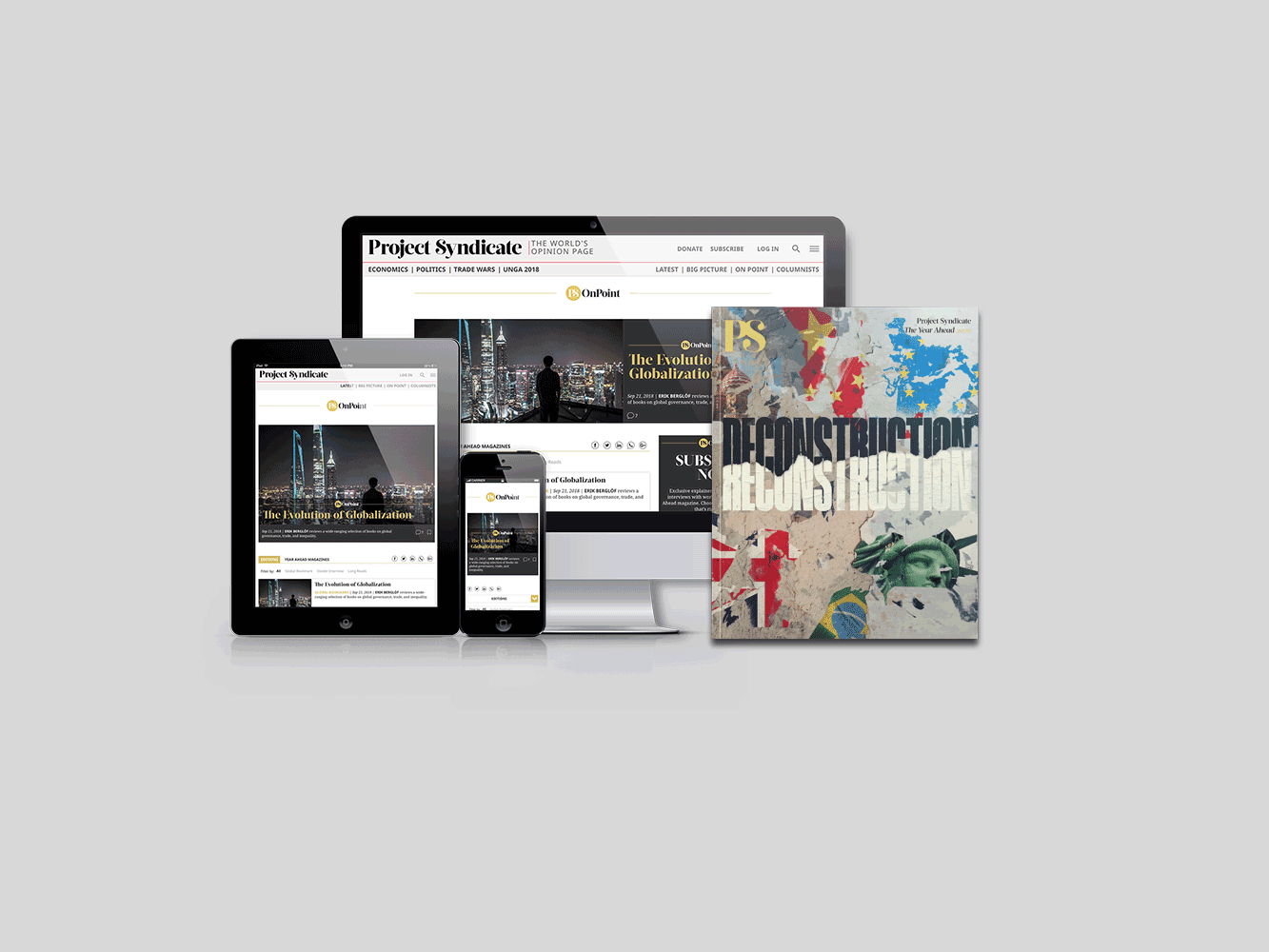 Subscribe now
Subscribe today and get unlimited access to OnPoint, the Big Picture, the PS archive of more than 14,000 commentaries, and our annual magazine, for less than $2 a week.
De GCSC heeft acht normen voorgesteld om de gaten in eerder verklaarde beginselen aan te pakken, en zich geconcentreerd op technische kwesties die van fundamenteel belang zijn voor de cyberstabiliteit. Dergelijke normen kunnen worden beschouwd als gemeenschappelijke referentiepunten in de zich ontwikkelende politieke discussies.
De eerste norm is niet-inmenging in de publieke kern van het internet. Terwijl autoritaire en democratische staten het niet eens kunnen zijn over de vrijheid van meningsuiting of de regulering van online-inhoud, kunnen ze het wel eens zijn over hun voornemens om zich niet te bemoeien met fundamentele kenmerken als het systeem van domeinnamen. Zonder dat systeem zou er geen sprake zijn van voorspelbare onderlinge verbindingen in het netwerk van netwerken waaruit het internet bestaat.
In de tweede plaats mogen statelijke en niet-statelijke actoren geen cyberoperaties steunen die bedoeld zijn om de technische infrastructuur te ontwrichten die essentieel is voor verkiezingen, referenda of plebiscieten. Hoewel deze norm niet alle inmenging zal kunnen voorkomen zoals die zich heeft voorgedaan bij de Amerikaanse verkiezingen in 2016, worden er wel een paar duidelijke grenzen getrokken rond technische onderdelen van het systeem.
In de derde plaats mogen statelijke en niet-statelijke actoren zich niet mengen in de ontwikkeling of productie van goederen en diensten, wanneer dat een substantiële inbreuk zou zijn op de stabiliteit van cyberspace. Onzekere aanbodketens vertegenwoordigen een belangrijke bedreiging van de stabiliteit.
In de vierde plaats mogen statelijke en niet-statelijke actoren de middelen van het algemene publiek niet inzetten als "botnets" (cyber-robots die gebruikmaken van de machines van derden, zonder hun medeweten of instemming).
In de vijfde plaats moeten staten procedureel transparante kaders creëren om te kunnen beoordelen of en wanneer ze het publiek moeten wijzen op kwetsbaarheden of fouten in informatiesystemen of technologie. Dergelijke fouten vormen vaak de basis voor cyberwapens. Het optasten van dergelijke kwetsbaarheden voor mogelijk gebruik in de toekomst is een risico voor ons allen. Doorgaans moet het openbaren en herstellen van deze kwetsbaarheden de modus operandi zijn.
In de zesde plaats moeten ontwikkelaars en producenten van goederen en diensten waarvan de stabiliteit van cyberspace afhankelijk is de veiligheid benadrukken, redelijke stappen zetten om te garanderen dat hun waren vrij zijn van aanzienlijke kwetsbaarheden, fouten herstellen als die worden ontdekt, en transparant zijn over het proces. Alle actoren hebben de plicht om informatie te delen over kwetsbaarheden om te helpen kwaadwillige cyberactiviteiten tegen te gaan.
In de zevende plaats moeten staten de juiste maatregelen nemen, inclusief wet- en regelgeving, om de fundamentele cyberhygiëne te garanderen. Net als inentingen overdraagbare ziekten zoals de mazelen kunnen voorkomen, kan fundamentele cyberhygiëne veel bijdragen aan het wegnemen van het laaghangende fruit dat cyberkwaadwilligen aantrekt.
In de laatste plaats moeten niet-statelijke actoren zich niet inlaten met offensieve cyberoperaties, en moeten statelijke actoren dergelijke activiteiten voorkomen of reageren als zij zich voordoen. Particuliere eigenrichting, soms "hack-back" genoemd, kan escaleren en een grote bedreiging vormen voor de cyberstabiliteit. In het verleden hebben staten ooit piraten die op zee actief waren getolereerd en soms zelfs gesteund, om uiteindelijk tot de ontdekking te komen dat de risico's van escalatie en ongewenste conflicten te hoog waren. Hetzelfde zou kunnen worden gezegd van de stabiliteit in cyberspace.
Deze acht normen op zichzelf zullen de veiligheid in cyberspace niet kunnen garanderen, maar in combinatie met normen, beginselen en vertrouwenwekkende maatregelen die door anderen zijn voorgesteld, kunnen ze een begin zijn. Op de langere termijn komen staten gedragsnormen na om de onderlinge coördinatie te verbeteren, onzekerheden te managen en hun reputatie te beschermen, eventueel ook in reactie op interne druk. De wereld is nog ver verwijderd van zo'n normatief regime voor cyberspace, maar de GSSC heeft het proces wel voorwaarts geholpen.
Vertaling: Menno Grootveld