The Big Picture brings together a range of PS commentaries to give readers a comprehensive understanding of topics in the news – and the deeper issues driving the news. The Big Question features concise contributor analysis and predictions on timely topics.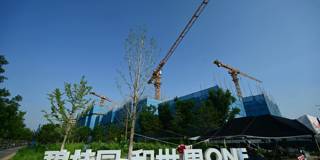 Why Is China's Economy Faltering?
Investment banks around the world have been downgrading their growth forecasts for China in response to a wave of disappointing data. Though the Chinese economy's problems are well known, doubts about the authorities' ability to manage them are intensifying.
Recent news from China is giving Columbia University's Takatoshi Ito déjà vu. In his view, the country may be on the precipice of a property-bubble collapse like the one Japan endured in 1991-92. That collapse triggered a prolonged period of stagnation and deflation, to which China seems particularly vulnerable, owing to record youth unemployment, rapid demographic decline, and soaring debt.
China's youth-unemployment problem, Northwestern University's Nancy Qian explains, partly reflects the growing scarcity of the "high-paying, high-skilled jobs" that students train for in one of the world's most competitive education systems. This trend – and the fact that it is young women who are suffering the most – suggests that the Chinese economy is backsliding toward "lower incomes and educational outcomes (as parents conclude that higher education will not result in high-paying jobs), larger families, and lower female labor-force participation."
Even if the fertility rate begins to rise, it would not be enough to offset the consequences of decades of strict family-planning policies. As Yi Fuxian of the University of Wisconsin-Madison writes, China's leaders have "persistently disregarded sound research" and led the country into a "nightmarish demographic trap and a looming humanitarian catastrophe that could have profound implications for the global economy."
But while there are "strong arguments" that demographic decline will lead to "secular stagnation on the demand side," counters Harvard's Kenneth Rogoff, "concerns about sustained slower growth are overblown." In his view, if China "falls into a recession, it would constitute the next turn of the debt supercycle that began in the [United States] in 2008 and moved to Europe in 2010."
China's "undeniable debt problem," Yale's Stephen S. Roach writes, explains why the authorities have not implemented a large-scale stimulus package, "as is its usual practice," to fuel an economic rebound. "Although the Chinese authorities would never openly admit to poor stewardship of the economy," he explains, they no longer have any choice but to "wean [the economy] off debt-fueled growth," even though this will likely bring a "long-term growth slowdown."
According to Richard Haass of the Council on Foreign Relations, the causes of China's slowdown ultimately "stem in whole or in part from Chinese leaders' decision to expand the role of the state in the economy, to ignore or suppress market forces, and to stymie the emergence of a private sector and middle class." The big risk now, he warns, is that China could attempt to "change the conversation," by accelerating "efforts to alter the status quo on Taiwan."
But James K. Galbraith of the University of Texas at Austin recommends taking the "new" China narrative with a grain of salt. Once a threat "by dint of its inexorable rise," he notes, China now "poses a threat because it is in decline." In fact, this narrative is far from new, and it may well say more about the West than it does about China.
Featured in this Big Picture
https://prosyn.org/C45gRPg;