The Big Picture brings together a range of PS commentaries to give readers a comprehensive understanding of topics in the news – and the deeper issues driving the news. The Big Question features concise contributor analysis and predictions on timely topics.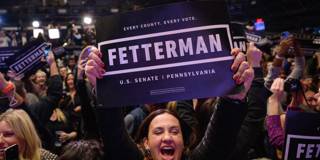 What Do the Midterms Mean?
Heading into this week's midterm elections in the United States, many anticipated a "red wave" that would carry the Republican Party – led by its Donald Trump-backed candidates – to control both houses of Congress. But, while Republicans may well eke out a narrow majority in the House of Representatives, it was the worst midterm election performance in a generation for a party not in control of the White House.
In this Big Question, we ask Daron Acemoglu, Jeffrey Frankel, Teresa Ghilarducci, and Anne-Marie Slaughter what the election results say about American politics and the likely trajectory of US policy.
Featured in this Big Question
https://prosyn.org/inRIu2y;