The Big Picture brings together a range of PS commentaries to give readers a comprehensive understanding of topics in the news – and the deeper issues driving the news. The Big Question features concise contributor analysis and predictions on timely topics.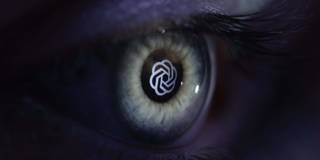 The AI Apocalypse?
Rapid progress in the development of artificial intelligence has been too rapid for many, including pioneers of the technology, who are now issuing dire warnings about the future of our economies, democracies, and humanity itself. But AI is hardly the first technological advance that has been portrayed as an existential threat.
George Soros, Chairman of Soros Fund Management and the Open Society Foundations, thinks that AI is different. Not only is it "impossible for ordinary human intelligence" fully to comprehend AI; the technology will be virtually impossible to regulate. Powerful incentives to cheat mean that regulations would have to be "globally enforceable" – an "unattainable" goal at a time of conflict between "open" and "closed" societies.
MIT's Daron Acemoglu, Simon Johnson, and Sylvia Barmack see a potential solution. Yes, "oppressive authoritarian regimes" are "unlikely to cooperate" in the creation of international norms and coordination to set sensible standards for AI – in particular, AI-enhanced surveillance tools. But the world's democracies can force their hand by playing "economic hardball," stipulating that "only products fully compliant with surveillance safeguards will be allowed into [their] markets."
Michael R. Strain of the American Enterprise Institute takes issue with "the pessimistic view" that AI will destroy what we value most. In his view, "like all general-purpose technologies before it," AI can be expected not only to improve human welfare, but also "brighten the outlook for democracy's long-term survival."
Likewise, Jim O'Neill, a former chairman of Goldman Sachs Asset Management, doubts that dire predictions about AI's economic impact – especially the oft-cited warning that it could threaten "millions of relatively sophisticated, high-paying jobs" – are justified. In fact, "productivity-enhancing AI applications could be precisely what is needed" to counter damaging economic trends, such as population aging.
But while AI can serve the common good, argue Mariana Mazzucato of University College London and Gabriela Ramos, Assistant Director-General for Social and Human Sciences at UNESCO, it can also "create new inequalities and amplify pre-existing ones." That is why "we must not only fix the problems and control the downside risks of AI, but also shape the direction of the digital transformation and technological innovation more broadly."
Featured in this Big Picture
https://prosyn.org/hS5EgLq;