The Big Picture brings together a range of PS commentaries to give readers a comprehensive understanding of topics in the news – and the deeper issues driving the news. The Big Question features concise contributor analysis and predictions on timely topics.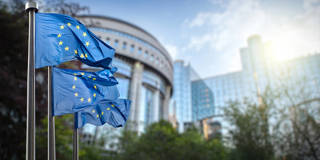 Is Europe Heading for Another Crisis?
The Big Question is a regular feature in which Project Syndicate commentators concisely address a timely topic.
Bleak assessments of the European economy's prospects might invoke a sense of déjà vu. Will looming gas shortages, a deepening cost-of-living crisis, and a likely growth downturn push the eurozone back to the brink?
In this Big Question, we ask Willem H. Buiter, Megan Greene, Daniel Gros, and Paola Subacchi just how bitter a winter Europe should expect.
Featured in this Big Question
https://prosyn.org/N7EJvj2;