L'hiver économique est-il proche ?
CHICAGO – Qu'est-ce qui pourrait déclencher une récession aux États-Unis ? Autrefois, le resserrement du marché du travail après une période d'expansion en était le signe avant-coureur. La main-d'œuvre devenait de plus en plus difficile à trouver, les salaires commençaient à monter, les marges des entreprises à rétrécir, et les prix à augmenter. Craignant l'inflation, la banque centrale augmentait ses taux, ce qui avait pour effet de décourager l'investissement productif et d'entraîner des licenciements.
Dès lors la demande agrégée diminuait, tandis que les consommateurs, craignant pour leur emploi, réduisaient leurs dépenses. Les stocks s'empilaient et la production baissait. La croissance ralentissait sensiblement, signalant l'entrée en récession. Ce cycle était suivi d'une reprise. Après avoir écoulé leurs stocks, les entreprises recommençaient à produire plus de biens, et une fois l'inflation maîtrisée, les banques centrales abaissaient leurs taux pour stimuler la demande.
Mais cette description semble désormais celle d'une ère révolue. L'inflation persiste à stagner, et n'est donc plus en capacité de déclencher une hausse des taux d'intérêt avec les ralentissements qui s'ensuivent. Les dernières récessions ont été au contraire provoquées par les excédents financiers accumulés durant la phase expansionniste. En 2001, les excédents provenaient de la hausse du prix des actions avec l'envolée d'Internet ; en 2007-2008, ils avaient été générés par l'effet de levier dans le secteur financier suite à la multiplication des prêts hypothécaires à risque. Et si, précédant ces deux récessions, la Réserve fédérale avait relevé ses taux, ce n'était pas parce que l'inflation avait dépassé sa cible, mais plutôt pour tenter, avant qu'elle ne s'envole vraiment, de normaliser la politique monétaire.
L'inflation demeure aujourd'hui en dessous de la cible fixée par la Fed, et un resserrement préventif n'est même plus d'actualité (pour un certain nombre de raisons). Lorsque la Fed s'est lancée, l'année dernière, dans une hausse des taux, l'administration du président des États-Unis Donald Trump s'est enfoncée dans sa guerre commerciale. Après que les marchés ont commencé à fléchir, à la fin de 2018, la Fed a fait marche arrière. Aucun accord global pour résoudre la guerre commerciale n'étant en vue, la procédure de mise en accusation de Trump suivant officiellement son cours, il est désormais moins probable encore que la Fed resserre sa politique monétaire dans un avenir proche.
En outre Trump n'a pas fait mystère qu'il rejetterait sur la Fed la responsabilité d'une éventuelle récession. Ayant calculé que le risque d'une inflation légèrement plus forte est moins élevé pour sa réputation qu'un ralentissement consécutif à une hausse de ses taux, la Fed n'est pour le moment guère tentée de les relever. Bien au contraire, elle les a baissés trois fois en 2019 comme « police d'assurance » contre une récession. La Fed a qui plus est souligné que sa cible d'inflation est désormais « symétrique », c'est-à-dire que la banque centrale américaine pourrait tolérer, avant d'intervenir, une inflation temporairement supérieure à une cible qu'elle n'a pas atteinte ces dernières années.
S'il est peu probable qu'une hausse des taux d'intérêt soit le facteur déclenchant de la prochaine récession, qu'en est-il des excédents financiers ? En regardant autour de soi, il n'est pas difficile de voir des secteurs où les prix des actifs sont élevés et le levier considérable, par exemple les accords de capital-investissement. Le Fonds monétaire international a lancé une mise en garde contre la détresse financière qui pourrait toucher les entreprises si la croissance devait ralentir de façon significative. Mais il est difficile de voir comment surviendraient des problèmes à grande échelle si les taux d'intérêts demeurent bas et les liquidités abondantes.
Subscribe now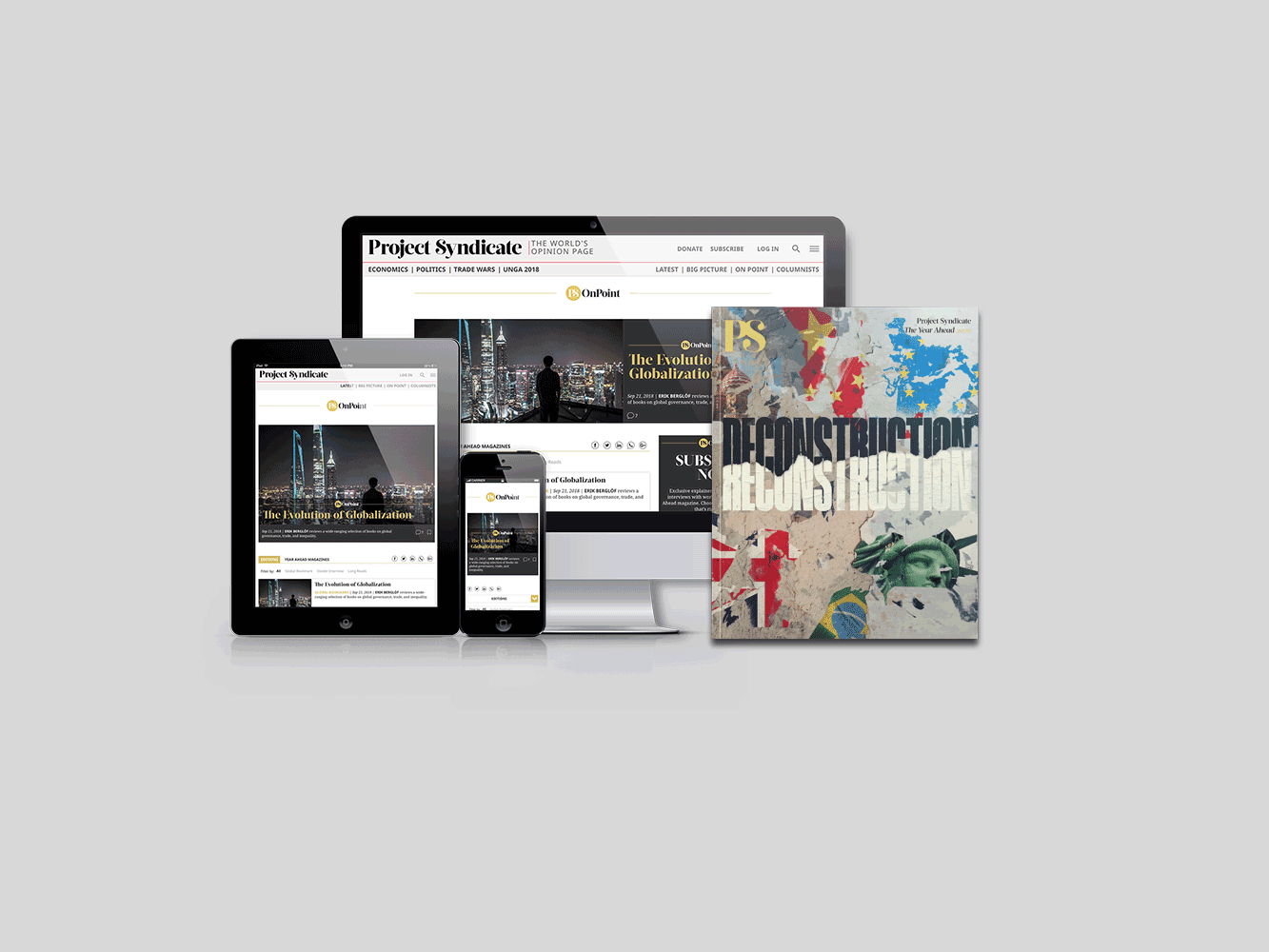 Subscribe now
Subscribe today and get unlimited access to OnPoint, the Big Picture, the PS archive of more than 14,000 commentaries, and our annual magazine, for less than $2 a week.
Le moment viendra, bien sûr, d'un ralentissement de la croissance ou d'une hausse des taux d'intérêt, et d'une diminution de la liquidité. Les actifs financiers enregistreront alors une baisse conséquente et les sociétés auront du mal à refinancer leur dette. Sans compter que plus longtemps se prolongeront les facilités de financement, plus grand sera le nombre de secteurs excédentaires, et plus élevé le risque que tout ceci précipite un ralentissement. Mais tant que prévaudront des conditions monétaires accommodantes, les excédents financiers seront plus probablement un amplificateur du ralentissement final que la cause de l'hiver économique.
La question devient alors celle de ce qui pourrait perturber la consommation, qui soutient actuellement la croissance. Les licenciements pourraient en être la réponse. Mais à quoi seraient-ils dus ? La monté d'un cran dans l'escalade de la guerre commerciale – par exemple si les États-Unis augmentaient leurs droits de douane sur les automobiles européennes et japonaises – pourrait avoir cet effet. Les choses étant ce qu'elles sont, il est peu vraisemblable que nous parvenions à un accord commercial global sino-américain durant ce qui reste du mandat de l'actuelle administration américaine. La confiance entre Chinois et Américains est très dégradée, et il est difficile de voir comment la Chine accepterait le suivi intrusif qui serait nécessaire à la vérification de certaines des mesures que les États-Unis exigent d'elle. En outre l'éventualité qu'un accord renforce les chances de Trump pour sa réélection en 2020 pèsera de plus en plus sur les négociations. Les Chinois veulent-ils poursuivre les discussions avec Trump ou préféreraient-ils un démocrate (qui serait peut-être moins protectionniste) ? Quoi qu'il en soit, le climat d'incertitude continuera presque certainement à ralentir l'investissement – par conséquent la croissance – dans un avenir prévisible.
Le risque géopolitique pourrait constituer un deuxième facteur déclencheur. Nous en avons vu un exemple au mois de septembre, lorsque des installations pétrolières saoudiennes ont été frappées par une attaque nocturne de drones. La vulnérabilité manifeste de la production pétrolière saoudienne ajoute un nouvel élément d'incertitude dans le panorama global. L'Iran, de plus en plus isolé, semble envoyer un signal clair : il entraînerait dans sa chute, si celle-ci devait se produire, l'Arabie saoudite et les Émirats arabes unis. Les partisans d'une ligne dure au sein du gouvernement iranien ont été renforcés par le retrait des États-Unis de l'accord de 2015 sur le nucléaire, décidé par l'administration Trump, et enhardis par leurs récents actes d'agression restés sans réponse. Et si les Saoudiens ont depuis fait savoir qu'ils étaient prêts à négocier avec l'Iran, les risques d'une conflagration régionale demeureront élevés.
Une envolée des prix du pétrole pourrait faire pencher la balance économique mondiale vers la récession. Elle réduirait certainement le revenu disponible des consommateurs et minerait la confiance, freinant par suite l'investissement. Les éventuelles conséquences inflationnistes embarrasseraient les banques centrales, qui ne disposent que de faibles marges de manœuvres.
Si les récessions sont par nature imprévisibles, la plus grande menace à court terme pour l'économie ne réside pas dans la hausse des taux d'intérêts ni dans les divers excédents financiers, mais plutôt dans les développements inattendus que pourraient connaître les relations commerciales ou la situation géopolitique. Si les soi-disant hommes forts étaient moins nombreux sur la planète, l'économie mondiale se porterait mieux. Malheureusement, la plupart des dirigeants autoritaires d'aujourd'hui sont là parce que les électeurs les y ont mis. Mais c'est un autre débat.
Traduit de l'anglais par François Boisivon