Amerika zu Mittelmaß machen
WASHINGTON, DC – Der Privatsektor floriert, wenn die Unternehmen gleiche Wettbewerbsbedingungen vorfinden. Zeigt sich der Staat jedoch bereit, die Marktergebnisse einzelner Firmen zu beeinflussen, können sich politische vernetzte Akteure einen Vorteil gegenüber ihren effizienteren Konkurrenten verschaffen. 
Die US-Wirtschaft gehörte lange Zeit zu den produktivsten weltweit, gerade weil relativ einheitliche Wettbewerbsbedingungen herrschten, im Rahmen derer die Kosten der Unternehmen davon abhängen, wie effizient sie auf Signale des Marktes reagieren. Auch der US-amerikanische Ansatz hinsichtlich des Handels beruhte lange auf vorwiegend wirtschaftlichen Erwägungen. Da sich die Vertragsparteien der Welthandelsorganisation darauf geeinigt hatten, dass Zölle nur unter bestimmten Umständen (zum Beispiel aus Gründen der nationalen Sicherheit) über das ausgehandelte Niveau angehoben werden dürfen, war es Staaten unmöglich, derartige Maßnahmen anzuwenden, wenn sie bestimmte Unternehmen oder Branchen belohnen oder ihnen drohen wollten.
Unter US-Präsident Donald Trump ist das jedoch nicht mehr der Fall. Im März 2018 berief sich Trump auf die "nationale Sicherheit", um neue Einfuhrzölle in der Höhe von 25 Prozent auf Stahl (und 10 Prozent auf Aluminium) zu rechtfertigen. Obwohl diese Begründung in einigen Fällen berechtigt sein könnte, traf sie im gegenständlichen Fall nicht zu: die Kapazitäten der US-Stahlindustrie waren zu etwa 73 Prozent ausgelastet und nur 3 Prozent der Stahl- und Aluminiumproduktion wurde für Verteidigungszwecke benötigt.
Darüber hinaus hat die Trump-Regierung bei der Bekanntgabe der Zölle festgelegt, dass Unternehmen, die im Inland nicht verfügbaren Stahl importieren wollen, eine Ausnahmeregelung beantragen können. Das heißt, es liegt im Ermessen der Regierung, einigen Unternehmen "Zollbefreiungen" zu gewähren, während man dies anderen Firmen verwehrt.  
Im Rahmen dieses Systems müssen in jedem Antrag auf eine Ausnahmeregelung Art und Menge des benötigten Stahls angegeben werden, darunter auch "chemische Zusammensetzung, Abmessungen, Stärke, Festigkeit, Formbarkeit, magnetische Permeabilität, Oberflächenbeschaffenheit, Beschichtung und andere relevante Daten." Für jede Stahlsorte ist ein eigener Antrag zu stellen, und die Antragsteller müssen nachweisen, dass die benötigte Stahlsorte im Inland nicht verfügbar ist. Angesichts der Tatsache, dass es neun separate Kriterien (plus andere relevante Daten) gibt, präsentiert sich der Entscheidungsprozess für die Gewährung von Ausnahmen naturgemäß undurchsichtig.
Sobald ein Antrag auf Ausnahmeregelung gestellt wurde, wird er öffentlich "ausgehängt". Inländische Stahlunternehmen haben dann sieben Tage Zeit, Einspruch zu erheben, wenn sie in der Lage sind, die betreffende Stahlsorte doch liefern zu können. Diese Einsprüche unterliegen im Anschluss einer siebentätigen Überprüfungsfrist. Wenn der ursprüngliche Antragsteller den Einspruch widerlegen kann, hat die beeinspruchende Partei weitere sieben Tage Zeit, die Widerlegung zu widerlegen.
Subscribe now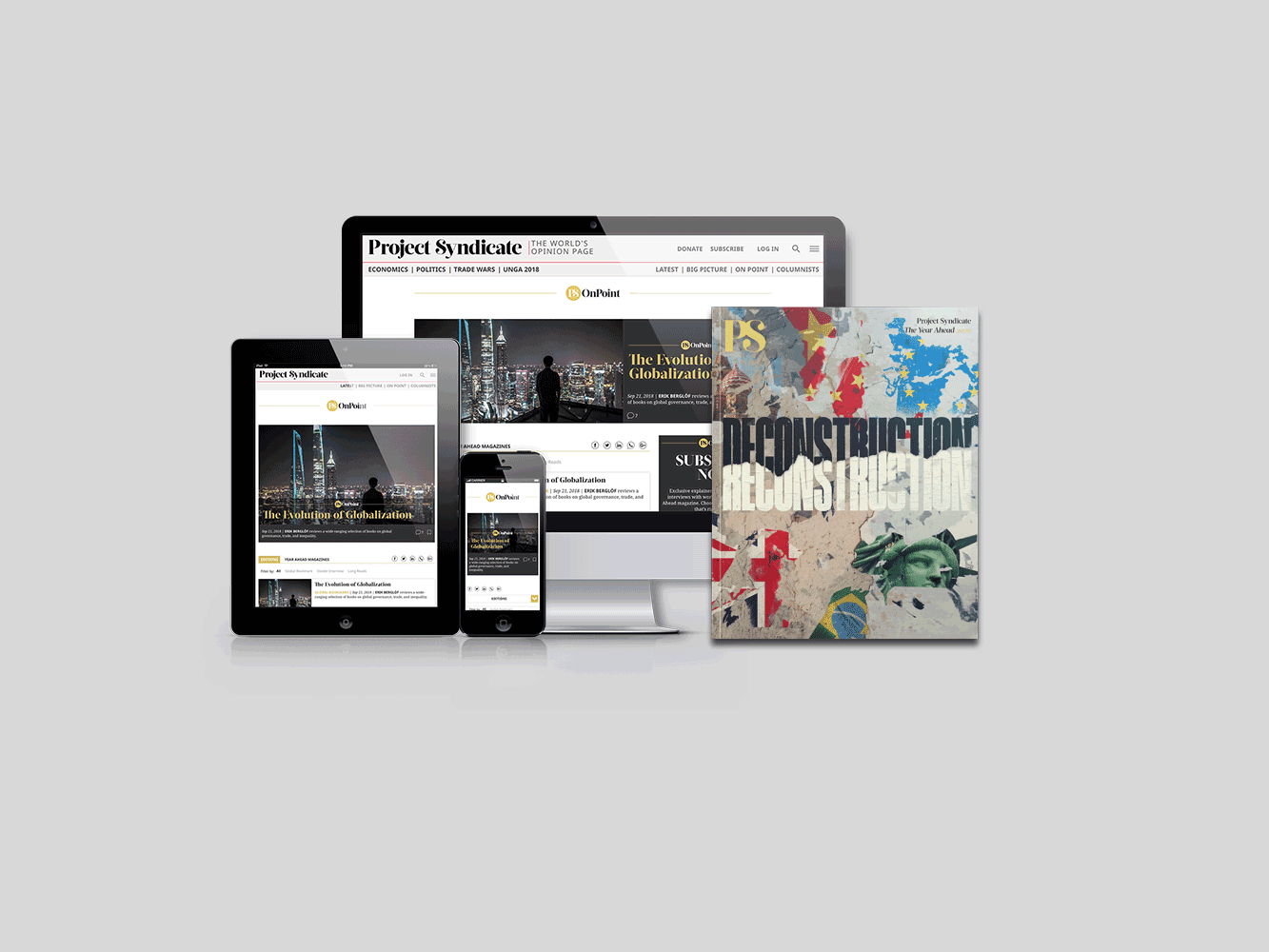 Subscribe now
Subscribe today and get unlimited access to OnPoint, the Big Picture, the PS archive of more than 14,000 commentaries, and our annual magazine, for less than $2 a week.
Bis März 2019 gingen bei der Regierung 51.345 Anträge für Ausnahmeregelungen und 19.543 Einsprüche ein. Verzögerungen häuften sich und Beobachter wiesen darauf hin, dass ein unverhältnismäßig hoher Anteil der Einsprüche von nur drei US-Unternehmen kam -  US Steel, Nucor sowie AK Steel – und eine Stahlmenge betraf, die 169 Prozent über deren gemeinsamer Kapazität lag. Per September 2018 lag die durchschnittliche Zahl der Anträge auf Ausnahmegenehmigungen pro Firma bei 43, wobei ein Unternehmen nicht weniger als 2.563 Anträge einreichte.  Nach fast einem Jahr hatte das US-Handelsministerium lediglich 59 Prozent der Anträge ohne Einsprüche und weniger als 1 Prozent der Anträge mit Einsprüchen erledigt. Obwohl die nationale Sicherheit als Begründung für die Einhebung von Zöllen genannt wurde, bekamen Stahlimporte aus China viel mehr Ausnahmegenehmigungen als die entsprechenden Einfuhren aus Kanada oder Mexiko.
Wenig überraschend zog diese Vorgehensweise zahlreiche Beschwerden nach sich. Sogar der Generalinspekteur des US-Handelsministeriums hat beispielsweise festgestellt, dass das System auf "inoffiziellen Einspruchsverfahren" beruht und möglicherweise "unzulässiger Einflussnahme" unterliegt, da manche Verfahren nach einem Einspruch abgeändert wurden. Überdies wurden Besprechungen und Telefonate mit Interessenten nur unzureichend dokumentiert. Vielleicht noch schlimmer: verschiedene Firmen, die um Ausnahmen für die gleiche Art von Importstahl ansuchten, waren mit unterschiedlichen Ergebnissen konfrontiert.
Werden die Anträge einiger Firmen positiv erledigt und die anderer Unternehmen nicht, verfügen diejenigen mit einer Ausnahmegenehmigung defacto über einen Kostenvorteil gegenüber den anderen Firmen. Die Wettbewerbsbedingungen präsentieren sich ganz klar uneinheitlich, was daran zu erkennen ist, dass es genügend Beschwerden gab, um eine Untersuchung des Generalinspekteurs einzuleiten. Laut Reuters erhielt ein US-Dosenhersteller eine Ausnahmegenehmigung für seine Importe, während andere mit Ablehnungen und Verzögerungen konfrontiert sind.  
Zollbefreiungen sind jedoch nicht der einzige Bereich, in dem die Trump-Regierung ihren Ermessensspielraum möglicherweise missbräuchlich einsetzt. Anfang dieses Monats berichtete  Inside US Trade, dass die US-Regierung "Autounternehmen drängte sich zu verpflichten, dass ihre gesamte Produktion – auch Autos die in den USA hergestellt und verkauft werden – den regionalen Wertschöpfungsanforderungen im Rahmen des Freihandelsabkommens US-Mexico-Canada Agreement (USMCA) entsprechen muss, wobei diese Forderung mit Anträgen für längere Übergangsfristen zur Einhaltung der im USMCA verankerten Ursprungsregeln verbunden ist."
Oder, um ein weiteres Beispiel zu nennen: Das US-Verteidigungsministerium hat kürzlich einen Cloud-Computing-Auftrag über 10 Milliarden US-Dollar an Microsoft und nicht an Amazon vergeben. Amazon verklagt nun die Trump-Administration, mit der Begründung, diese hätte während des gesamten Ausschreibungsverfahrens "unmissverständliche Voreingenommenheit" an den Tag gelegt. Die Entscheidung der Regierung sorgt zumindest für Stirnrunzeln, da Trump gegenüber Amazon und seinem Gründer Jeff Bezos, dem auch die Washington Post gehört, offen feindselig agierte.
Alle diese Beispiele zeigen, dass die Trump-Administration nach eigenem Ermessen Gefälligkeiten gewähren und finanzielle Anreize für Entscheidungen bieten kann, die sonst wenig mit wirtschaftspolitischer Entscheidungsfindung zu tun haben. Einige der Entscheidungen sind eindeutig wahlpolitisch motiviert. Seit der Wahl, so wird in einer ProPublica-Untersuchung vom Mai 2019 festgestellt, hat Trump "35 Mal behauptet, dass Unternehmen dank seiner politischen Strategien und Maßnahmen in den USA 8,9 Millionen Arbeitsplätze schaffen würden." Tatsächlich waren von den insgesamt gerade einmal 154.000 geschaffenen Arbeitsplätzen dürftige 797 "Trump zuzuschreiben, wie die Firmen bekanntgaben, die die Einstellungen vornahmen."
Ermessensentscheidungen, die das Verhalten von Unternehmen beeinflussen und deren Wettbewerbsposition beeinträchtigen, richten tendenziell Schäden an, die weit über jene eines bestimmten Unternehmens hinausgehen. Unter derartigen Umständen verspüren Führungskräfte unweigerlich den Druck, ihre Entscheidungen anzupassen, um die Behörden zufrieden zu stellen. Das aktuelle wirtschaftspolitische Umfeld macht Amerika nicht wieder großartig. Und je länger die Interventionen der Regierung andauern, desto weniger wird dies der Fall sein.
Aus dem Englischen von Helga Klinger-Groier