¿Rusia es el nuevo poder hegemónico de Oriente Medio?
TEL AVIV – El colapso de la Unión Soviética hace tres décadas significó que su presencia alguna vez temible en Oriente Medio también colapsó. Hoy, sin embargo, frente a la retirada de Estados Unidos de la región, Rusia se ha apresurado para recuperar la posición de la Unión Soviética allí, a través de una combinación de fuerza militar, acuerdos de armas, asociaciones estratégicas y el despliegue de poder blando. Pero su éxito está siendo sobreestimando de manera importante.
Sin duda, la estrategia de poder blando de Rusia ha sido impresionante. Ya en 2012, el presidente Vladimir Putin enfatizó la necesidad de expandir la "presencia educativa y cultural de Rusia en el mundo, especialmente en aquellos países donde una parte sustancial de la población habla o entiende ruso". En una conferencia reciente en Moscú, Putin dejó en claro que Israel, por ejemplo, figura en esa lista.
Como parte de este esfuerzo, Rusia creó una agencia federal de la diáspora conocida como Rossotrudnichestvo, que ha abierto centros para la ciencia y la cultura en Egipto, Jordania, Líbano, Marruecos, Siria y Túnez. Es más, ha expandido el servicio en árabe de RT, la cadena televisiva internacional de noticias financiada por el estado. Con 6,3 millones de espectadores mensuales en seis países de habla árabe –Egipto, Irak, Jordania, Marruecos, Arabia Saudita y Emiratos Árabes Unidos-, RT Arabic hoy está entre las cadenas líderes de Oriente Medio.
En un intento por llenar el vacío generado por la retirada de Estados Unidos de la región, Rusia ha querido distinguirse de la potencia hegemónica de larga data en Oriente Medio estableciéndose no como una potencia imperial, sino como un árbitro de progreso cultural. "Exportar educación y cultura ayudará a promover los bienes, servicios e ideas rusos", declaró Putin en 2012. "Las armas y la imposición de regímenes políticos no lo harán".
Este mensaje ha tenido impacto. El año pasado, sólo el 35% de los árabes jóvenes (entre 18 y 24 años) consideraban a Estados Unidos un aliado, comparado con el 63% dos años antes. Si bien Rusia no ha superado a Estados Unidos, el 20% de los encuestados mencionaron al país como su "mejor amigo" fuera de Oriente Medio y el norte de África.
Sin embargo, es probable que Rusia defraude a sus seguidores en Oriente Medio, sobre todo como agente de paz regional. Después de que fracasaran las negociaciones de paz de Estados Unidos con el talibán afgano –y casi 30 años después del fin de la ocupación soviética de diez años en el país-, el Kremlin intervino para mediar en las discusiones entre el talibán y representantes de otros grupos afganos.
Subscribe now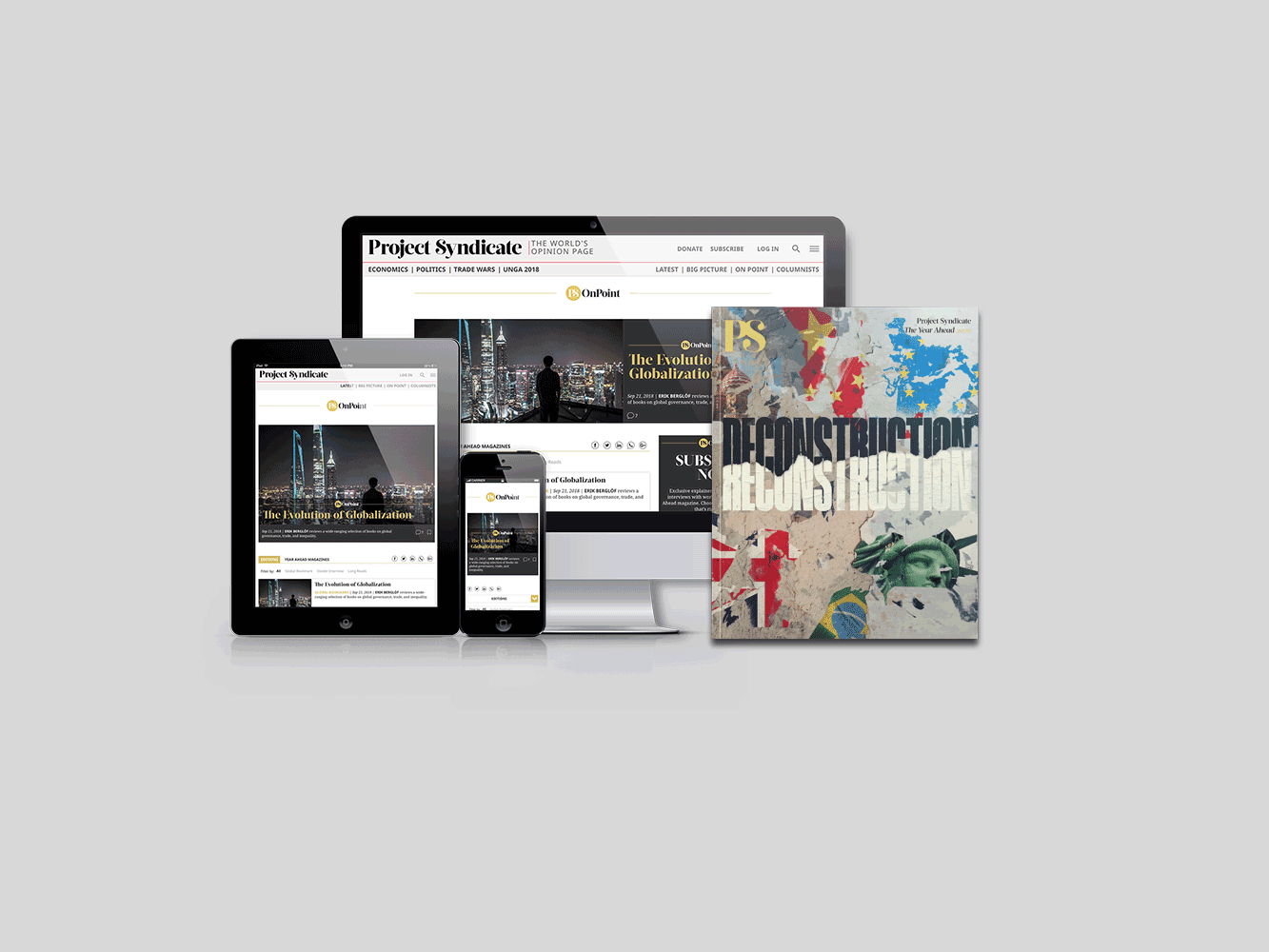 Subscribe now
Subscribe today and get unlimited access to OnPoint, the Big Picture, the PS archive of more than 14,000 commentaries, and our annual magazine, for less than $2 a week.
Pero Oriente Medio –una región de múltiples conflictos generados por factores religiosos, étnicos, políticos, históricos y estratégicos- una y otra vez ha agotado el compromiso de los actores extranjeros. Existen pocos motivos para pensar que Rusia, que nunca ha sido particularmente proclive a una construcción de paz de largo plazo, podrá mediar, mucho menos suscribir, acuerdos de paz duraderos.
La debilidad diplomática de Rusia ha sido descarnadamente evidente en Siria. Su uso de poder duro le permitió a la dictadura del presidente Bashar al-Assad ganar la guerra civil, dejando en claro cómo el despliegue estratégico de fuerza militar desenfrenada –la destrucción total de Aleppo es un ejemplo- puede ser un punto de inflexión.
Pero Rusia desde entonces ha quedado sumida en rivalidades locales entre Siria y Turquía, Arabia Saudita e Irán, Turquía y los kurdos, e Israel e Irán. Si bien una política de neutralidad ha permitido que Rusia mantuviera un diálogo con los diferentes bandos, no hará nada para crear un nuevo orden regional.
Tal como están las cosas, Siria es el único estado clientelar de Rusia en Oriente Medio. Y, aún allí, no ha logrado capitalizar su posición, sobre todo por las sanciones occidentales de larga data. Es más, Rusia está enfrentado con Irán, su socio en Siria, por los objetivos estratégicos de ambas partes en el país. Rusia quiere una Siria estable, donde pueda consolidar su posición establecida, como parte de una estrategia más amplia destinada a revertir su derrota en la Guerra Fría. El uso del país por parte de Irán como una arena para su conflicto con Israel mina este objetivo.
De otro modo, Rusia enfrenta lo que, en esencia, son estados oscilantes, dispuestos a trabajar con la potencia que les ofrece el mejor acuerdo. Consideremos el caso de Egipto, que se ha convertido en un importante comprador de armas rusas y un aliado estratégico en Libia, donde ambos países respaldan al Partido Nacional de Libia del general Jalifa Haftar, desafiando al gobierno reconocido internacionalmente en Trípoli. Sin embargo, lejos de establecer a Rusia como un aliado importante, el presidente egipcio, Abdel Fattah el-Sisi, está aprovechando esa relación para fortalecer su posición frente al protector estadounidense de Egipto.
Arabia Saudita debe coordinar sus actividades petroleras con Rusia para hacer frente al alza en la producción energética de Estados Unidos, y sin duda se vio afectada por la traición por parte del presidente norteamericano, Donald Trump, de los kurdos en Siria que, al igual que los saudíes, han sido aliados norteamericanos leales. Pero la idea de que Arabia Saudita le vaya a dar la espalda a Estados Unidos es descabellada. Destacando el valor que le asigna el reino al compromiso de Estados Unidos en la región, acordó luego del retiro de Estados Unidos del norte de Siria pagar por el despliegue de un contingente estadounidense para ayudar a mantener controlado a Irán.
De la misma manera, Israel no tiene otra opción que coordinar con Rusia en Siria, donde ha venido atacando instalaciones militares iraníes. Pero no tiene ningún incentivo o capacidad para abandonar su relación única con Estados Unidos.
En cuanto a Turquía, su principal funcionario de las industrias de defensa, Ismail Demir, recientemente declaró que el país tiene "relaciones aliadas" tanto con Rusia como con Estados Unidos. Pero la verdad es que no sacrificará su relación con la OTAN, no importa cuántos misiles rusos S-400 compre.
Estados Unidos puede estar alejándose militarmente de Oriente Medio, pero no se ha marchado exactamente. Mantiene una enorme presencia armada en el Golfo, y se beneficia de una larga historia de imperialismo cultural popular, con el cual la incipiente ofensiva de poder blando de Rusia simplemente no puede competir.
Rusia puede estar en condiciones de sacar provecho de su influencia por un período indefinido. Pero con una economía del tamaño de la de Corea del Sur y capacidades militares que no están a la altura de las de Estados Unidos, carece de las herramientas necesarias para actuar como una potencia hegemónica indiscutida. Cuando Estados Unidos decida volver a tomar el manto de la democracia y la paz, Rusia no tendrá cómo competir.