Vladimir Putin e o risco da Terceira Guerra Mundial
SÃO FRANCISCO – A invasão da Ucrânia pela Rússia em 24 de fevereiro foi o início de uma terceira guerra mundial que tem o potencial de destruir nossa civilização. A invasão foi precedida por uma longa reunião entre o presidente russo Vladimir Putin e o presidente chinês Xi Jinping em 4 de fevereiro – o início das comemorações do Ano Novo Lunar chinês e dos Jogos Olímpicos de Inverno de Pequim. No final dessa reunião, os dois homens divulgaram um documento de 5.000 palavras, cuidadosamente elaborado, anunciando uma estreita parceria entre os dois países. O documento é mais forte do que qualquer tratado e deve ter exigido negociações detalhadas com antecedência.
Fiquei surpreso que Xi parecesse ter dado carta branca a Putin para invadir e travar uma guerra contra a Ucrânia. Ele deve estar muito confiante de que sua confirmação como governante vitalício da China no final deste ano será uma simples formalidade. Tendo concentrado todo o poder em suas próprias mãos, Xi elaborou cuidadosamente o cenário pelo qual será elevado ao nível de Mao Tsé-Tung  e Deng Xiaoping.
Tendo obtido o apoio de Xi, Putin começou a realizar o sonho de sua vida com incrível brutalidade. Aproximando-se dos 70 anos, Putin sente que se vai deixar sua marca na história russa, é agora ou nunca. Mas seu conceito do papel da Rússia no mundo é distorcido. Ele parece acreditar que o povo russo precisa de um czar a quem possa seguir cegamente. Isso é o oposto direto de uma sociedade democrática, e é uma visão que distorce a "alma" russa, que é emocional ao ponto do sentimentalismo.
Quando criança, tive muitos encontros com soldados russos quando eles ocuparam a Hungria em 1945. Aprendi que eles dividiriam seu último pedaço de pão com você se você pedisse a  eles. Mais tarde, no início da década de 1980, embarquei no que chamo de minha filantropia política.
Primeiro, estabeleci uma fundação em minha Hungria natal e depois participei ativamente da desintegração do império soviético. Quando Mikhail Gorbachev chegou ao poder em 1985, a desintegração já havia começado. Criei uma fundação na Rússia e depois fiz o mesmo em cada um dos estados sucessores. Na Ucrânia, estabeleci uma fundação antes mesmo de se tornar um país independente. Também visitei a China em 1984, onde fui o primeiro estrangeiro autorizado a criar uma fundação (que fechei em 1989, pouco antes do massacre da Praça da Paz Celestial).
Não conheço Putin pessoalmente, mas acompanhei sua ascensão muito de perto, conhecedor de sua crueldade. Ele reduziu a capital da Chechênia, Grozny, a escombros, assim como atualmente ameaça fazer com a capital da Ucrânia, Kiev.
Introductory Offer: Save 30% on PS Digital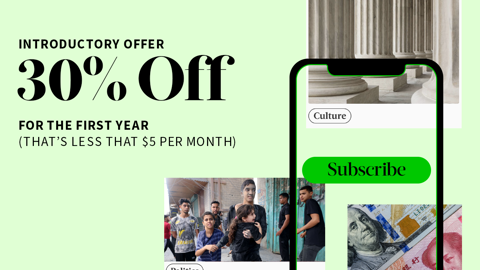 Introductory Offer: Save 30% on PS Digital
Subscribe now to gain greater access to Project Syndicate – including every commentary and our entire On Point suite of subscriber-exclusive content – starting at less than $5 per month.
Putin costumava ser um astuto operador da KGB, mas recentemente parece ter mudado. Tendo desenvolvido uma ideia fixa, parece ter perdido o contato com a realidade. Ele certamente avaliou mal a situação na Ucrânia. Esperava que os ucranianos de língua russa recebessem os soldados russos de braços abertos, mas eles não são diferentes da população de língua ucraniana. Os ucranianos opuseram uma resistência incrivelmente corajosa contra probabilidades aparentemente esmagadoras.
Em julho de 2021, Putin publicou um longo ensaio argumentando que russos e ucranianos são realmente um só povo, e que os ucranianos foram enganados por agitadores neonazistas. A primeira parte de seu argumento não deixa de ter alguma justificativa histórica, já que Kiev foi a sede original da Igreja Ortodoxa Russa. Mas na segunda parte, foi Putin quem foi enganado. Ele deveria saber. Muitos ucranianos lutaram bravamente durante os protestos da Primavera Ucraniana, em 2014.
Os acontecimentos de 2014 o deixaram muito irritado. Mas o exército russo apresentou um desempenho ruim quando recebeu ordens para atacar seus irmãos ucranianos. A corrupção arraigada na concessão de contratos de defesa também desempenhou papel importante em seu insatisfatório desempenho. No entanto, em vez de se culpar, Putin parece ter literalmente enlouquecido. Assim, decidiu  punir a Ucrânia por enfrentá-lo e parece estar agindo sem qualquer constrangimento. Está jogando o exército russo inteiro na batalha e ignorando todas as regras da guerra, inclusive bombardeando indiscriminadamente a população civil. Muitos hospitais foram atingidos e a rede elétrica que abastece a usina nuclear de Chernobyl (atualmente ocupada por tropas russas) foi danificada. Na sitiada Mariupol, 400.000 pessoas ficaram sem água e comida por quase uma semana.
A Rússia pode muito bem perder a guerra. Os Estados Unidos e a União Europeia estão enviando armas defensivas para a Ucrânia, e há esforços para comprar caças MIG fabricados na Rússia que os pilotos ucranianos sabem pilotar. Estes podem fazer toda a diferença. Independentemente do resultado, Putin já fez maravilhas quando se trata de fortalecer a determinação e a unidade da UE.
Enquanto isso, Xi parece ter percebido que Putin se tornou desonesto. Em 8 de março, um dia depois que o ministro das Relações Exteriores da China, Wang Yi, insistiu que a amizade entre a China e a Rússia permanecia "sólida", Xi ligou para o presidente francês Emmanuel Macron e o chanceler alemão Olaf Scholz para dizer que apoiava seus esforços de pacificação. Ele queria o máximo de contenção na guerra para evitar uma crise humanitária.
Ainda não está certo se Putin irá concordar com os desejos de Xi. Só podemos esperar que Putin e Xi sejam removidos do poder antes que possam destruir nossa civilização.
Tradução de Anna Maria Dalle Luche, Brazil