Vladimir Putin e il rischio della Terza Guerra Mondiale
SAN FRANCISCO – L'invasione della Russia lo scorso 24 febbraio ha segnato l'inizio di una terza guerra mondiale che potrebbe potenzialmente distruggere la nostra civiltà. Quest'invasione è stata preceduta da un lungo incontro tra il Presidente russo Vladimir Putin e il Presidente cinese Xi Jinping tenutosi il 4 febbraio, ovvero all'inizio delle celebrazioni per il nuovo anno cinese e dei Giochi olimpici invernali di Pechino. Alla fine di quest'incontro, i due presidenti hanno pubblicato un documento di 5.000 parole, redatto con grande attenzione, nel quale si annuniciava una stretta partnership tra i due paesi. Questo documento è più forte di qualsiasi trattato e deve aver comportato in precedenza una serie di negoziazioni importanti.
Sono rimasto sorpreso del fatto che Xi sembra aver dato carta bianca a Putin per invadere e fare la guerra contro l'Ucraina. Deve essere totalmente sicuro del fatto che la sua conferma quale governatore a vita, nel corso di quest'anno, sarà una mera formalità. Avendo concentrato tutto il potere su di sé, Xi è infatti convinto che sarà elevato ai livelli di Mao Zedong e Deng Xiaoping.
Con il sostegno di Xi, Putin si è quindi concentrato sulla realizzazione del suo sogno di una vita con un'incredibile brutalità. Essendo vicino ai settant'anni, Putin pensa infatti di avere l'ultima opportunità di lasciare un segno nella storia della Russia. Ma la sua idea del ruolo della Russia nel mondo è distorta. Inoltre, sembra convinto che il popolo russo abbia bisogno di uno Zar da seguire ciecamente. Ovviamente ciò rappresenta una visione totalmente opposta a una società democratica e distorce in realtà l' "animo" russo che è talmente emotivo da sfociare nel sentimentalismo.
Da bambino, ho incontrato spesso i soldati russi durante la loro occupazione dell'Ungheria nel 1945. Ho visto che erano pronti a condividere l'ultimo pezzo di pane se qualcuno gliel'avesse chiesto. All'inizio degli anni '80, mi sono poi imbarcato in ciò che mi piace chiamare come la mia filantropia politica.
Innanzitutto, ho creato un'istituzione in Ungheria, dove sono nato, e ho partecipato attivamente alla disintegrazione dell'impero sovietico. Quando Mikhail Gorbachev arrivò al potere nel 1985, lo smantellamento dell'Unione sovietica era già iniziato. Ho quindi istituito una Fondazione in Russia e ho poi fatto la stessa cosa in ciascuno dei nuovi stati, creando una Fondazione in Ucraina ancor prima che diventasse indipendente. Ho poi visitato la Cina nel 1984 e sono stato il primo straniero ad avere avuto il permesso di istituire una Fondazione (che ho poi chiuso nel 1989, poco prima del massacro di Piazza Tienanmen).
Non conosco Putin personalmente, ma ho osservato la sua ascesa da vicino, ben consapevole della sua spietatezza. Ha ridotto la capitale della Cecenia, Groznyj, in macerie, proprio come ha minacciato di voler fare con la capitale dell'Ucraina, Kiev.
PS Events: What Economics is Missing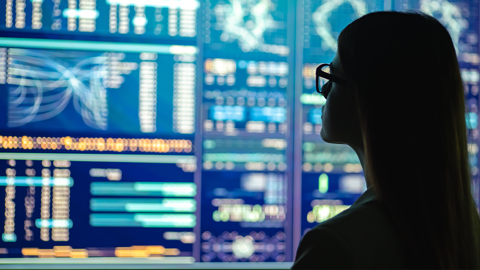 PS Events: What Economics is Missing
Our latest event, What Economics is Missing, is now live.
Click the link below for opening remarks from Dani Rodrik, followed by a discussion among Ashwini Deshpande, Raquel Fernández, Minouche Shafik, and Vera Songwe on how to achieve inclusivity in economics.

Putin era un astuto agente del KGB, ma sembra essere cambiato di recente. Avendo sviluppato un'idea fissa, sembra aver perso contatto con la realtà. Ha sicuramente giudicato male la situazione in Ucraina, in quanto si aspettava che gli ucraini russofoni avrebbero accolto i soldati russi a braccia aperte, ma hanno invece risposto come il resto della popolazione di madrelingua ucraina. I cittadini ucraini si sono infatti organizzati in una resistenza coraggiosa contro ogni possibile previsione.
A luglio 2021, Putin ha pubblicato un lungo documento in cui sosteneva che i russi e gli ucraini sono in realtà un solo popolo e che gli ucraini sono stati deviati dai sobillatori neonazisti. La prima parte della sua argomentazione ha in effetti qualche base storica, dato che Kiev era stata la prima sede della Chiesa ortodossa russa. Ma la seconda parte è un'evidente devianza di Putin che avrebbe dovuto ricordare meglio la storia. Molti cittadini ucraini, infatti, hanno combattuto valorosamente durante le proteste in Piazza Maidan nel 2014.
Gli accadimenti del 2014 lo hanno irritato molto, ma in quell'occasione l'esercito russo non si era di fatto dimostrato efficace dopo aver ricevuto l'ordine di attaccare i fratelli ucraini. Delle pratiche di corruzione ben radicate nell'assegnazione dei contratti della difesa hanno decisamente contribuito a diminuire l'efficacia della prestazione dell'esercito russo. Tuttavia, invece di prendersi le sue responsabilità, Putin sembra essere di fatto impazzito. Ha quindi deciso di punire gli ucraini per averlo affrontato e sembra agire senza alcun limite. Ha lanciato tutto l'esercito russo in questa battaglia trascurando tutte le regole della guerra, arrivando persino a bombardare i civili indiscriminatamente. Molti ospedali sono stati colpiti e la rete elettrica che alimenta l'impianto nucleare di Chernobyl (al momento occupato dalle truppe russe) è stata danneggiata. Nella città di Mariupol, attualmente sotto assedio, 400,000 persone sono rimaste senza acqua e cibo per circa una settimana.
C'è la possibilità che la Russia possa anche perdere la guerra. Gli Stati Uniti e l'Unione europea stanno infatti inviando armi di difesa all'Ucraina e si sta facendo uno sforzo per l'acquisto di aerie da caccia russi MiG che i piloti ucraini sanno utilizzare. Questi sforzi potrebbero fare la differenza, ma, indipendentemente dal risultato, Putin ha già contribuito in modo importante a rafforzare l'unità e la determinazione dell'UE.
Nel frattempo, Xi sembra avere realizzato che Putin è ormai fuori controllo. L'8 marzo, ovvero il giorno dopo che il Ministro degli esteri cinese, Wang Yi, aveva sottolineato che l'amicizia tra Cina e Russia era "solida come una roccia", Xi ha chiamato il Presidente francese Emmanuel Macron e il Cancelliere tedesco Olaf Scholz affermando di sostenere i loro sforzi per la pace. Il suo scopo è limitare al massimo i danni della guerra al fine di evitare una crisi umanitaria.
Non è detto che Putin si allinei a Xi, quindi possiamo solo sperare che Putin e Xi vengano spodestati prima che possano distruggere tutta la nostra civiltà.
Traduzione di Marzia Pecorari