Juicio político y resto del mundo
ESTOCOLMO – Una vez más, Estados Unidos transita el profundo drama de un juicio político a un presidente. Pero, a diferencia del pasado, esta vez las repercusiones en el resto del mundo podrían ser considerables.
Consideremos los dos precursores modernos a la investigación, que se lleva a cabo dentro del proceso de destitución actual, sobre los esfuerzos del presidente estadounidense Donald Trump para persuadir al gobierno ucraniano de anunciar una investigación penal sobre uno de sus contendientes demócratas, el exvicepresidente Joe Biden, y su hijo. El primero fue la crisis, de lenta gestación, que comenzó con el allanamiento a medianoche de las oficinas del Comité Demócrata Nacional en 1972 y llegó a consumir al sistema político estadounidense durante dos años, culminando con la renuncia del presidente Richard Nixon en agosto de 1974. La segunda fue la investigación del fiscal especial sobre el presidente Bill Clinton, quien fue llevado a juicio político por la Cámara de Representantes de EE. UU. en 1998, pero absuelto por el Senado en febrero de 1999.
En ambos casos, el origen de la crisis fue local. Nixon fue acusado de abusar de su cargo con fines políticos internos y, luego, de obstruir la investigación. Clinton fue acusado de perjurio y otros abusos relacionados con su comportamiento personal. El caso contra Trump es muy distinto: la política exterior estadounidense está en el propio centro de la acusación.
Las relaciones estadounidenses con Ucrania no son una cuestión periférica. La política estadounidense respecto de Ucrania nace de sus compromisos con la seguridad europea e internacional. Al menos desde la anexión de Crimea por Rusia y las incursiones en Ucrania oriental en 2014, ayudar a Ucrania a garantizar su independencia y soberanía ha sido un tema central de la política exterior, tanto para EE. UU. como para la Unión Europea.
Más aún, a diferencia de las dos crisis anteriores de juicio político, esto podría bloquear la maquinaria de la política exterior estadounidense. Durante Watergate, Henry Kissinger —quien ocupaba simultáneamente los cargos de secretario de Estado y asesor para la Seguridad Nacional— mantuvo el barco a flote, mientras la guerra de Vietnam y las relaciones de EE. UU. con la Unión Soviética continuaron en lo alto de la agenda. De manera similar, durante el drama de Clinton, que coincidió con el período previo a la guerra de Kosovo, la diplomacia y las políticas exteriores estadounidenses no sufrieron interrupciones importantes.
Obviamente, no puede decirse lo mismo sobre la investigación por el juicio político a Trump. La investigación ya ha revelado profundas grietas entre un aparato de política exterior que intenta mantener la mencionada política estadounidense en Ucrania y la Casa Blanca, que persigue objetivos fundamentalmente distintos. Si el aparato aún es capaz de llevar a cabo su trabajo sobre este tema crítico es una cuestión no resuelta. Por el lado de la Casa Blanca, hay una evidente ausencia de «adultos en la sala». Bajo el mando del secretario de estado Mike Pompeo, él mismo implicado en el escándalo, un Departamento de Estado ya limitado se ha convertido en un campo de batalla clave en una contienda más amplia por el juicio político.
Subscribe now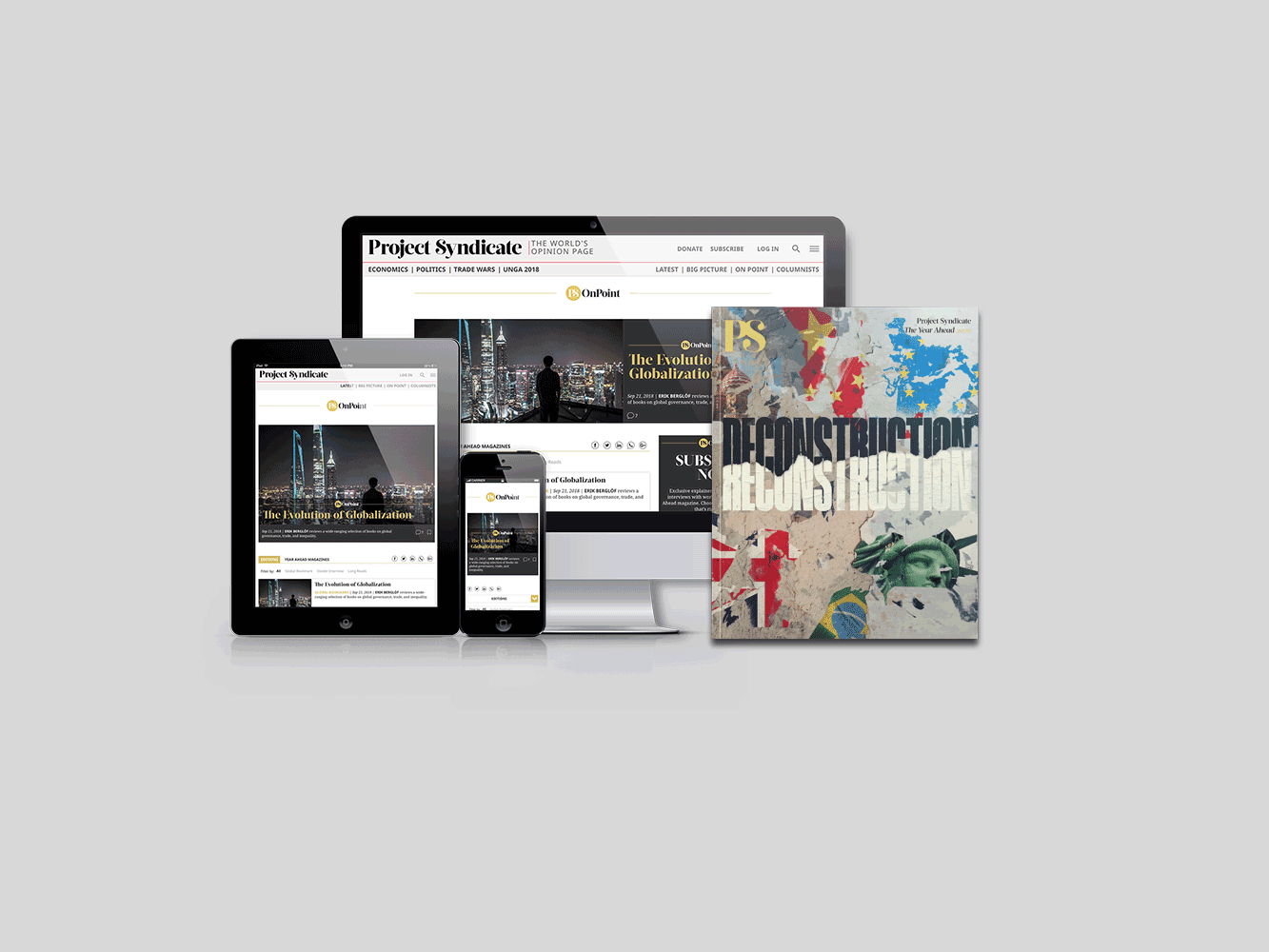 Subscribe now
Subscribe today and get unlimited access to OnPoint, the Big Picture, the PS archive of more than 14,000 commentaries, and our annual magazine, for less than $2 a week.
Más aún, el propio Trump podría empeorar mucho más el drama del juicio político para el resto del mundo. Durante el juicio político a Clinton, la Casa Blanca se comprometió a mantener «la normalidad» y evitó participar en las disputas partidarias cotidianas del proceso. Trump ya ha adoptado un enfoque exactamente opuesto, en especial con su ataque (a través de Twitter) a la exembajadora de EE. UU. en Ucrania mientras ella testificaba frente al Comité de Inteligencia de la Cámara de Representantes.
Claramente, Trump pretende obsesionarse con cada detalle del proceso. Cada minuto que dedica a twittear y mirar las noticias en Fox News es tiempo que otros ocupantes del Despacho Oval podrían haber dedicado a centrarse en cuestiones de Estado urgentes. En este sentido, el drama de Trump tiene paralelismos con Watergate, que claramente fue una distracción para Nixon. Pero, dado que Trump tiene está aún menos limitado por (o es incluso menos consciente de) los principios constitucionales que se lo acusa de violar, sus esfuerzos por desbaratar el juicio serán probablemente más descarados.
Será el Senado estadounidense el que decida si el comportamiento de Trump justifica destituirlo de su cargo. Pero, independientemente de lo que ocurra, la crisis política estadounidense llega en un momento de creciente inestabilidad mundial. Además de una Rusia revisionista que busca cada vez que puede oportunidades de ganancia en un juego de suma cero, una China cada vez más enérgica está mostrando su poderío en Asia y el escenario mundial.
Mientras tanto Oriente Medio ha entrado en otra fase de profunda inestabilidad, tal que una única chispa podría encender fácilmente otra crisis. El régimen norcoreano, con su armamento nuclear, está contemplando nuevas acciones y llevando a cabo más pruebas con misiles balísticos. Las tensiones comerciales continúan siendo elevadas, a pesar del reciente anuncio de la «fase uno» de un acuerdo entre EE. UU. y China, y las protestas masivas se extienden por el planeta, desde Santiago y Quito hasta Beirut y Hong Kong.
En el mundo interconectado actual, una crisis en cualquier sitio puede terminar en el escritorio del presidente estadounidense y la respuesta que llegue, o no, a través de las políticas puede tener implicaciones mundiales. El presidente francés Emmanuel Macron ocupó recientemente los titulares por advertir sobre una inminente «muerte cerebral» de la OTAN. Si ese sombrío pronóstico respecto del estado de las relaciones transatlánticas era cierto a principios de mes, resulta mucho más relevante ahora que el drama del juicio político ha alcanzado el paroxismo.
Durante los episodios de juicios políticos previos, EE. UU. mantuvo su papel estratégico en la escena mundial. Pero la América de Trump ya ha demostrado ser fuente de trastornos globales. Está por verse si el último escándalo llevará a un desastre estratégico o simplemente a un tiempo de espera estratégico. El mundo no puede permitirse ninguno de esos escenarios.
Traducción al español por www.Ant-Translation.com