De EU wast elektrische auto's groen
MNCHEN – De auto-industrie is de belangrijkste industriesector van Duitsland. Maar deze verkeert in crisis, en niet alleen omdat ze lijdt onder de gevolgen van een recessie die door Volkswagen zelf werd veroorzaakt door vals te spelen met uitstootnormen, wat de klant heeft weggejaagd. De sector heeft ook te maken met de existentiële dreiging van de steeds strengere EU-uitstootnormen, die slechts schijnen te zijn gebaseerd op milieubeleid.
De EU is duidelijk over de schreef gegaan met de koolstofdioxide-regelgeving die inging op 17 april 2019. Vanaf 2030 moeten Europese autoproducenten een gemiddelde voertuiguitstoot hebben bereikt van slechts 59 gram CO₂ per kilometer, wat correspondeert met een brandstofgebruik van 2,2 liter diesel per 100 kilometer. Dit is eenvoudigweg onmogelijk.
Tot zo laat als 2006 lag de gemiddelde uitstoot voor nieuwe auto's geregistreerd in de EU rond de 161 gram per kilometer. Terwijl auto's kleiner en lichter werden daalde dat getal naar 118 gram per km in 2016. Maar dit gemiddelde ging weer omhoog, dankzij een groei van het marktaandeel benzinemotoren, die meer CO₂ uitstoten dan dieselmotoren. In 2018 was de gemiddelde uitstoot van nieuw geregistreerde auto's weer boven de 120 gram per km gestegen; twee keer zoveel als op lange termijn zal zijn toegestaan.
Zelfs de meest getalenteerde technici zullen niet in staat zijn om verbrandingsmotoren (internal combustion engines ofwel ICEs) te bouwen die voldoen aan de voorgeschreven normen van de EU (tenzij ze hun klanten in zeepkisten willen dwingen). Maar blijkbaar is dat precies het idee. De EU wil de uitstoot verminderen door een overstap naar elektrische voertuigen af te dwingen. Tenslotte neemt deze in zijn wettelijk bindende formule voor het berekenen van uitstoot simpelweg aan dat elektrische voertuigen (EVs) helemaal geen CO₂ uitstoten.
Dit impliceert dat wanneer fabrikant zijn productie gelijk verdeeld tussen EVs en ICEs die zich conformeren aan het huidige gemiddelde het doel van 59 gram per kilometer net binnen bereik is. Wanneer een bedrijf echter geen EV kan maken en op de huidige gemiddelde uitstootniveaus blijft hangen zal het een boete van ongeveer 6000 euro per auto moeten betalen, of anders moeten fuseren met een concurrent die wel EVs kan bouwen.
Maar de formule van de EU is niets anders dan enorme oplichterij. EVs stoten ook substantiële hoeveelheden CO₂ uit, het enige verschil is dat de uitstoot ergens anders plaatsvindt; namelijk bij de elektriciteitscentrale. Zolang als kolen- of gascentrales nodig zijn om de energietoevoer te garanderen tijdens de 'donkere dagen' dat de wind niet waait en de zon niet schijnt draaien EVs net zoals ICEs gedeeltelijk op koolstof. En zelfs wanneer ze worden opgeladen met zonne- of windenergie worden nog enorme hoeveelheden fossiele brandstoffen gebruikt om in China en elders EV-batterijen te produceren, wat de veronderstelde uitstootreductie compenseert. In die zin is de interventie van de EU niet veel meer dan een schakelaar om een systeem voor uitstootcontrole uit te zetten.
Subscribe now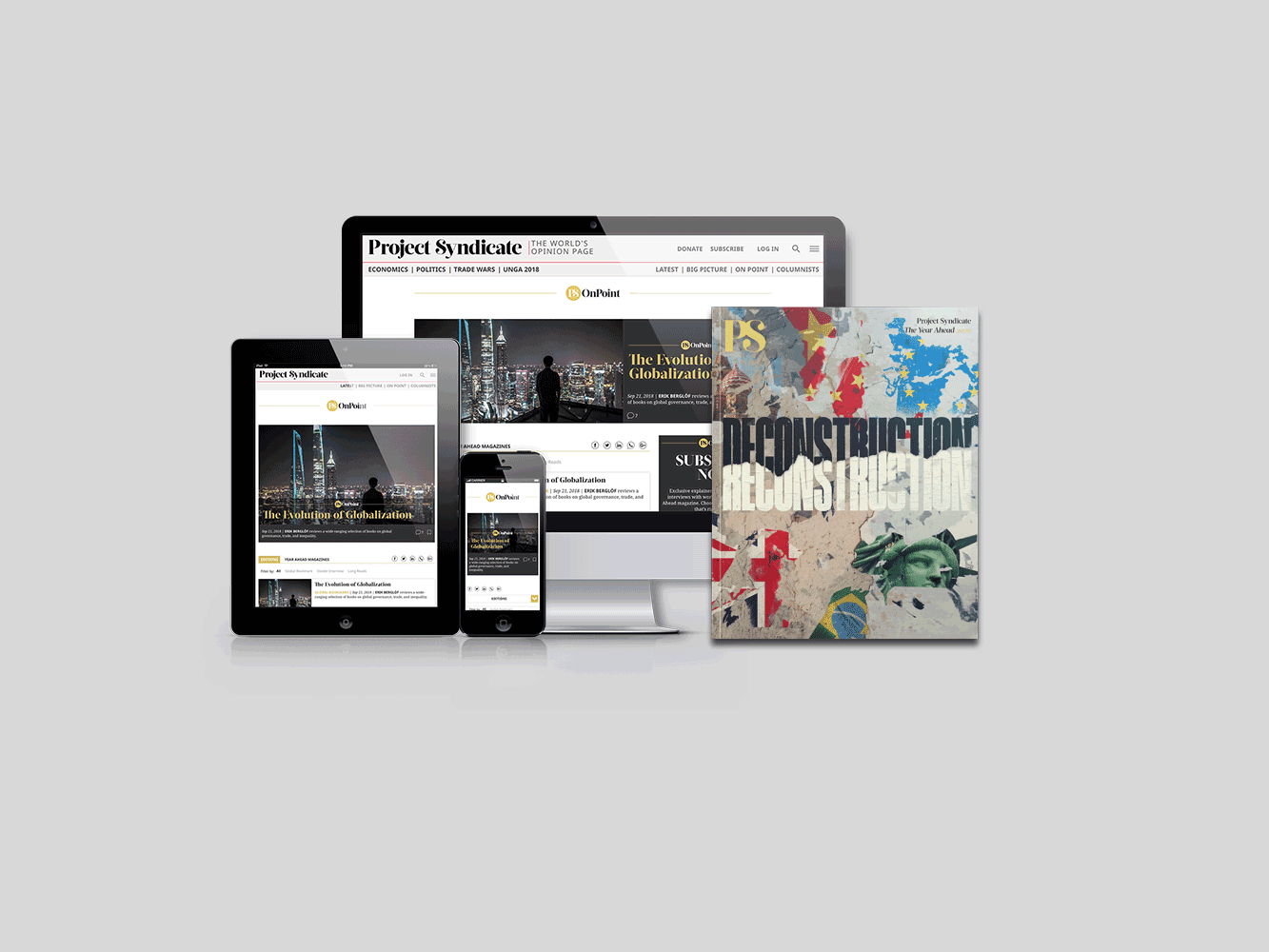 Subscribe now
Subscribe today and get unlimited access to OnPoint, the Big Picture, the PS archive of more than 14,000 commentaries, and our annual magazine, for less than $2 a week.
Eerder dit jaar publiceerden de natuurkundige Christoph Buchal en ik een artikel dat laat zien dat een EV in de context van de Duitse energiemix iets meer CO₂ uitstoot dan een moderne diesel, zelfs alhoewel zijn batterij nauwelijks meer dan de helft van het bereik van een tank diesel heeft. En kort daarna bevestigde data vrijgegeven door Volkswagen dat zijn e-Rabbit wagen binnen de Duitse energiemix iets meer CO₂ uitstoot dan zijn Rabbit Diesel. (Wanneer de algehele Europese energiemix bekeken wordt, die een groot aandeel kernenergie uit Frankrijk omvat, doet de e-Rabbit het juist iets betere dan de Rabbit diesel.)
Verder bewijs is dat de Oostenrijkse denktank Joanneum Research net een grootschalige studie heeft gepubliceerd die werd aangevraagd door de Oostenrijkse automobiel associatie ÖAMTC en zijn Duitse tegenhanger ADAC die deze bevindingen eveneens onderschrijft. Volgens deze studie moet een middelgrote elektrische passagierswagen in Duitsland 219000 kilometer rijden voordat deze het beter gaat doen dan de corresponderende dieselwagens qua CO₂-uitstoot. Het probleem hier is natuurlijk dat passagiersauto's in Europa het gemiddeld slechts 180000 kilometer volhouden. Nog erger is volgens Joanneum dat EV-batterijen het niet lang genoeg volhouden om die afstand überhaupt te halen. Helaas doet de angst voor de actieradius van de auto chauffeurs de batterij te vaak te herladen, bij elke gelegenheid en op hoge snelheid, wat slecht is voor de duurzaamheid.
Wat de EU-wetgevers betreft zijn er slechts twee verklaringen voor wat er nu gebeurt: of ze wisten niet waar ze mee bezig waren, of ze leidden de Europeanen expres om de tuin. Beide scenario's suggereren dat de EU van zijn interventionistische industriële beleid zou moeten afstappen en in plaats daarvan zou moeten vertrouwen op marktgerichte instrumenten zoals een uitgebreid handelssysteem voor uitstootrechten.
Met deze Duitse energiemix zal EU-regulering van de brandstofconsumptie van het wagenpark niets doen om het klimaat te beschermen. Deze zal daarentegen wel banen vernietigen, de groei afvlakken, en het wantrouwen van het publiek in de steeds troebelere EU-bureaucratie vergroten.
vertaling Melle Trap