EU lakuje elektromobily nazeleno
MNICHOV – Automobilový průmysl je v Německu nejdůležitější průmyslový sektor. Zažívá ale krizi, a nejen proto, že jej sužují důsledky recese vyvolané podvody samotného Volkswagenu ohledně emisních norem, které odehnaly zákazníky jinam. Odvětví také stojí před existenční hrozbou čím dál přísnějších emisních požadavků Evropské unie, které jen zdánlivě vycházejí z politiky ochrany životního prostředí.
Regulací oxidu uhličitého, která vešla v účinnost 17. dubna 2019, to EU zjevně přepískla. Od roku 2030 už evropští výrobci aut musí dosahovat průměrných emisí vozidel na úrovni pouhých 59 gramů CO2 na kilometr, což odpovídá spotřebě paliva ve výši 2,2 litru ekvivalentu nafty na 100 kilometrů. To jednoduše nebude možné.
Ještě v roce 2006 průměrné emise nového osobního vozu registrovaného v EU dosahovaly zhruba 161 g/km. Jak auta ubývala na velikosti a hmotnosti, k roku 2016 údaj klesl na 118 g/km. Tento průměr ale opět šplhal nahoru, vzhledem k vzestupu tržního podílu benzinových motorů, které vypouštějí víc CO2 než motory naftové. V roce 2018 se průměrné emise nově registrovaného vozu opět vyhouply lehce nad 120 g/km, což je dvojnásobek toho, co bude povoleno v delším výhledu.
Sestrojit spalovací motory, které splní předepsané normy EU, nedokážou ani nejnadanější inženýři (pokud své zákazníky nezatlačí do autíček připomínajících krabičky od mýdel). Jenže právě o to patrně jde. EU chce emise automobilových flotil snížit příklonem k elektrickým vozům. Vždyť ve svém právně závazném vzorci výpočtu emisí vozových parků prostě předpokládá, že elektromobily nevypouštějí vůbec žádný CO2.
Důsledkem je, že pokud se produkce automobilky rozloží rovnoměrně mezi elektromobily a vozy se spalovacími motory na úrovni současného průměru, bude dosažení mety ve výši 59 g/km na dosah. Jestliže společnost elektromobily vyrábět nedokáže a zůstane na současném průměru emisní hladiny, bude muset platit pokutu ve výši zhruba 6 000 eur za vozidlo nebo fúzovat s konkurentem, který elektromobily vyrábět umí.
Vzorec EU ale není nic jiného než obří podfuk. Elektromobily také uvolňují podstatné množství CO2, jediný rozdíl je v tom, že výfukové plyny vypouštějí zprostředkovaně – z elektrárny. Dokud budou k zajištění dodávek elektřiny během "tmavých propadů", kdy nefouká vítr a nesvítí slunce, zapotřebí uhelné a plynové elektrárny, elektromobily budou, stejně jako vozy se spalovacími motory, jezdit zčásti na uhlovodíky. Stále navíc platí, že i když budou dobíjeny sluneční či větrnou energií, k výrobě baterií pro elektromobily se v Číně a dalších zemích spotřebuje obrovské množství fosilních paliv, což domnělé úbytky emisí ztenčuje. Jako taková není intervence EU o mnoho lepší než vypínač systému kontroly emisí.
Subscribe now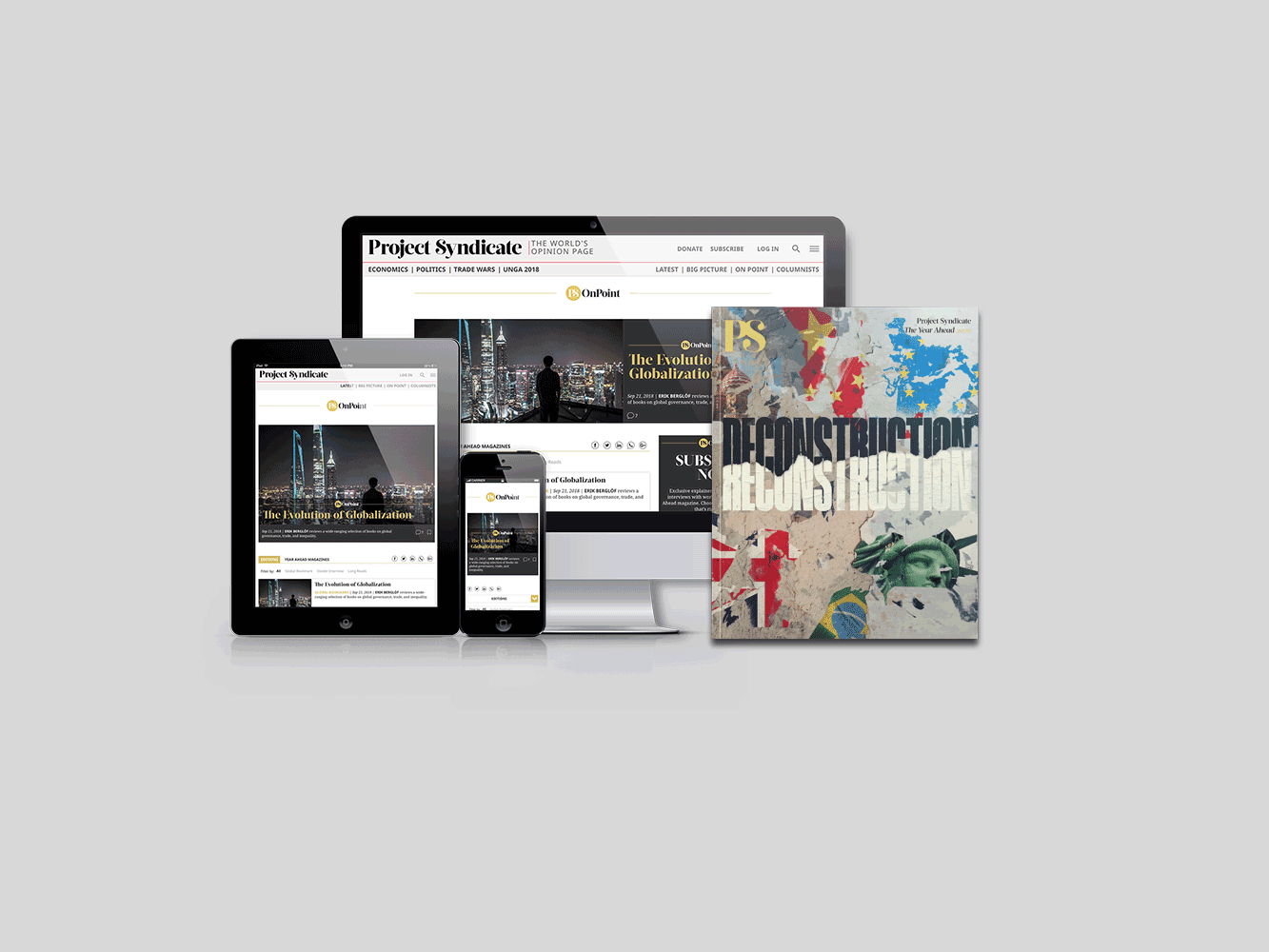 Subscribe now
Subscribe today and get unlimited access to OnPoint, the Big Picture, the PS archive of more than 14,000 commentaries, and our annual magazine, for less than $2 a week.
S fyzikem Christophem Buchalem jsme letos zveřejnili výzkumnou studii, která dokládá, že v kontextu německého energetického mixu vypouští elektromobil o něco víc CO2 než moderní dieselový vůz, přestože baterie jeho řidiči nabízí sotva polovinu dojezdu naftové nádrže. Krátce nato pak data zveřejněná společností Volkswagen potvrdila, že v rámci německého energetického mixu její vůz e-Golf uvolňuje lehce víc CO2 než Golf Diesel. (Když se počítá s celkovým evropským energetickým mixem, který zahrnuje obrovské množství jaderné energie z Francie, vychází e-Golf o něco lépe než naftový Golf.)
Důkazů přibývá. Rakouský think tank Joanneum Research právě zveřejnil rozsáhlou studii, vypracovanou na zakázku rakouské automobilové asociace ÖAMTC a jejího německého protějšku ADAC, a ta zjištění také potvrzuje. Podle této studie středně velký osobní elektromobil musí v Německu ujet 219 000 kilometrů, aby začal mít s ohledem na emise CO2 lepší výsledky než odpovídající naftový vůz. Problém je samozřejmě v tom, že osobní vozy v Evropě odjezdí v průměru 180 000 kilometrů. Ještě horší podle Joannea  je, že ani baterie elektromobilů nevydrží tak dlouho, aby bylo takové vzdálenosti dosaženo. Obavy o dojezd bohužel řidiče podněcují dobíjet akumulátory příliš často, při každé příležitosti a co nejrychleji, což jejich životnosti nesvědčí.
Co se týče zákonodárců EU, existují jen dvě vysvětlení toho, co se děje: buď nevěděli, co činí, anebo se záměrně pokusili Evropany oblafnout. Z obou scénářů plyne, že by EU měla změnit kurz své intervencionistické průmyslové politiky a raději se spolehnout na tržně založené nástroje, jako je ucelený systém obchodování s emisemi.
Při německém energetickém mixu neudělá evropská regulace spotřeby paliva vozových parků pro ochranu klimatu vůbec nic. Zničí ale pracovní místa, podetne růst a posílí nedůvěru veřejnosti v čím dál neprůhlednější byrokracii EU.
Z angličtiny přeložil David Daduč